Surely you remember that years ago the Italian firm offered a minivan called Ulysse in the European market. First cousin of the Peugeot 807 and Citroën C8, it left the market in 2010. However, the manufacturer has rescued the name Fiat e-Ulysse 2022 to bring to market an MPV with a new look and a fully electric powertrain.
It is Fiat's second all-electric model after the 500e and is based on the EMP2 platform of the Stellantis group. This allows the use of conventional and electrified powertrains. With the e-Ulysse customers will be able to choose between two battery sizes, according to your needs, but only one engine option. It is made in France, near Valenciennes.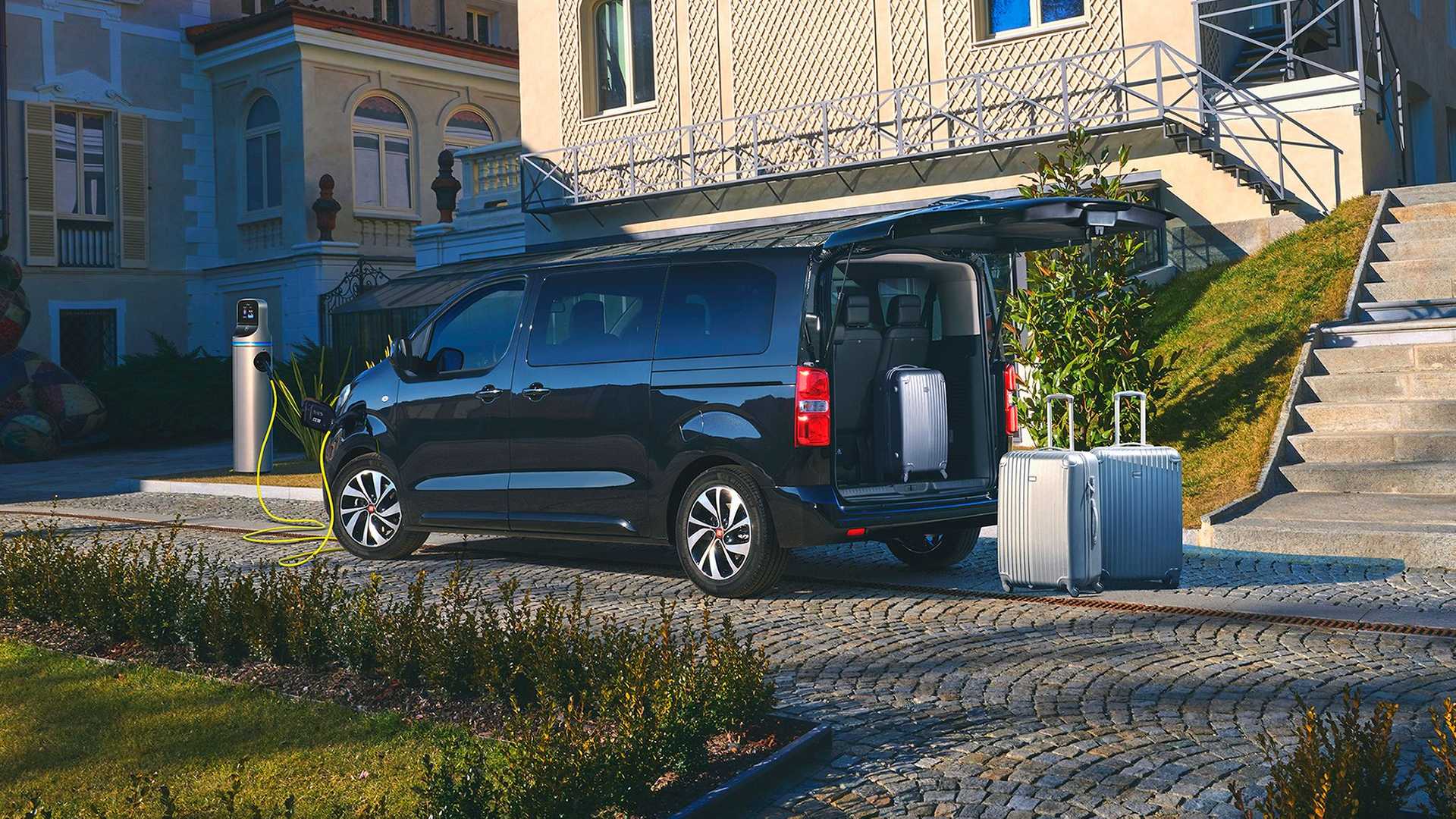 The batteries are located under the load space, which lowers the center of gravity and does not affect the load capacity.
Inside the Fiat e-Ulysse 2022
the battery of 50 kWh offers a range of up to 230km while the battery 75 kWh offers a range of up to 330km (according to WLTP). Both battery packs are associated with an electric motor of 100 kW (136 hp) and 260 Nm of torque. The maximum speed is limited to 130km/h.
The 0 to 100 km/h is completed in 13.1 secondswith a recovery of 80 to 120 km/h in 12.1 seconds. Depending on the driving mode, the power will be more or less limited: Echo (60kW, 190Nm), Normal (80kW, 210Nm) and Power (100kW, 260Nm).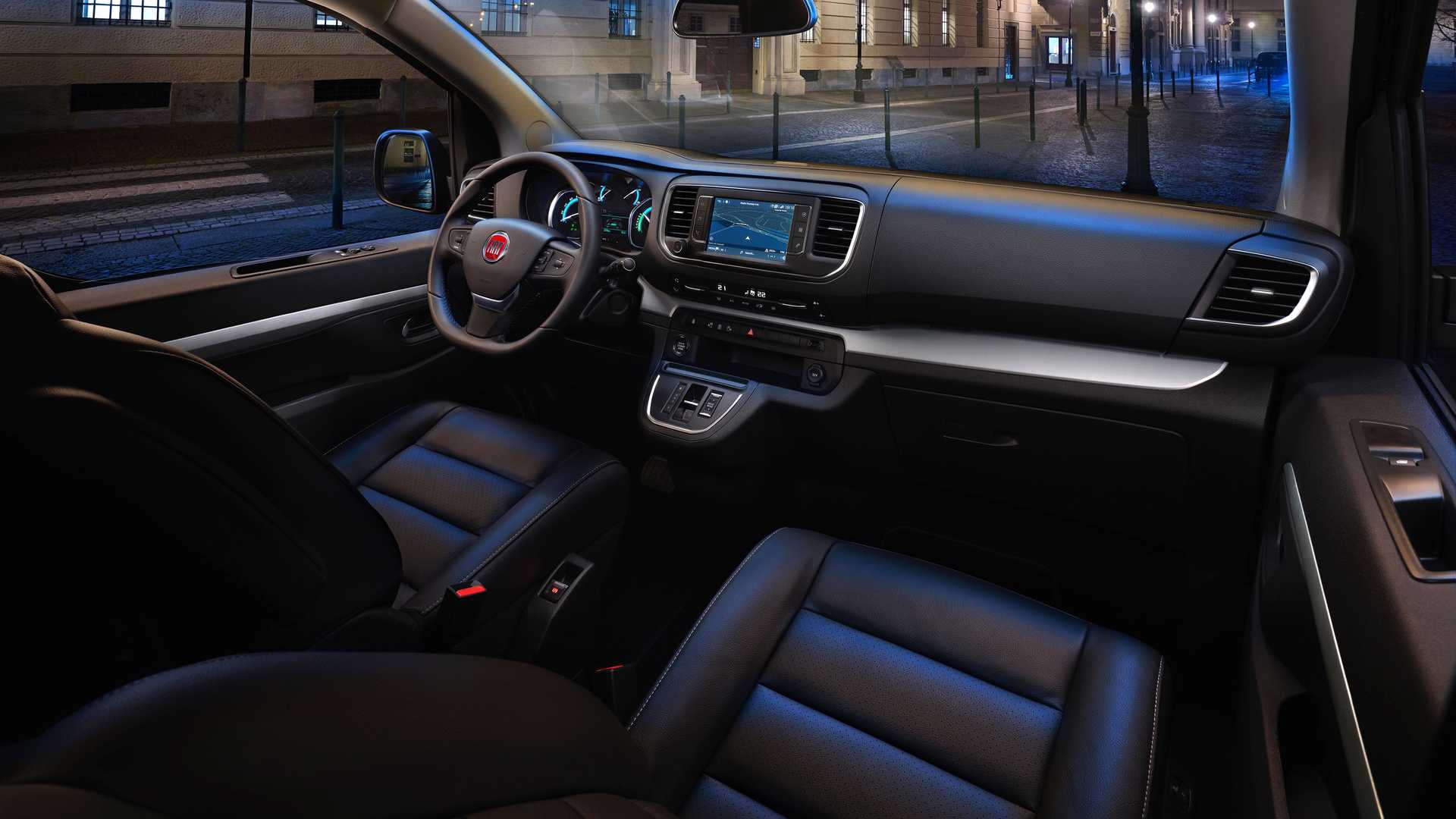 There are two types of ship chargers available, which respond to any type of use and all customer recharging solutions. As standard, this model incorporates a 7.4 kW single-phase charger and, as an option, an 11 kW three-phase charger:
With a standard socket (8A): Full charge in 31 hours (50 kWh battery) or 47 hours (75 kWh battery).
From a reinforced socket (16A): Full charge in 15 hours (50 kWh battery) or 23 hours (75 kWh battery).
Using a charging point 7.4kw: a full charge can be obtained in 7h30 (50 kWh battery) or 11h20 (75 kWh battery, with the single-phase charger (7.4 kW).
From a charging point 11kw: A full charge can be obtained in 5 hours (50 kWh battery), or 7.5 hours (75 kWh battery) with the 3-phase charger (11 kW).
Using a public charger or a electric station: The thermal regulation of the battery allows the use of 100 kW chargers and achieve a charge level of 80% in 30 minutes (50 kWh battery) or in 45 minutes (75 kWh battery).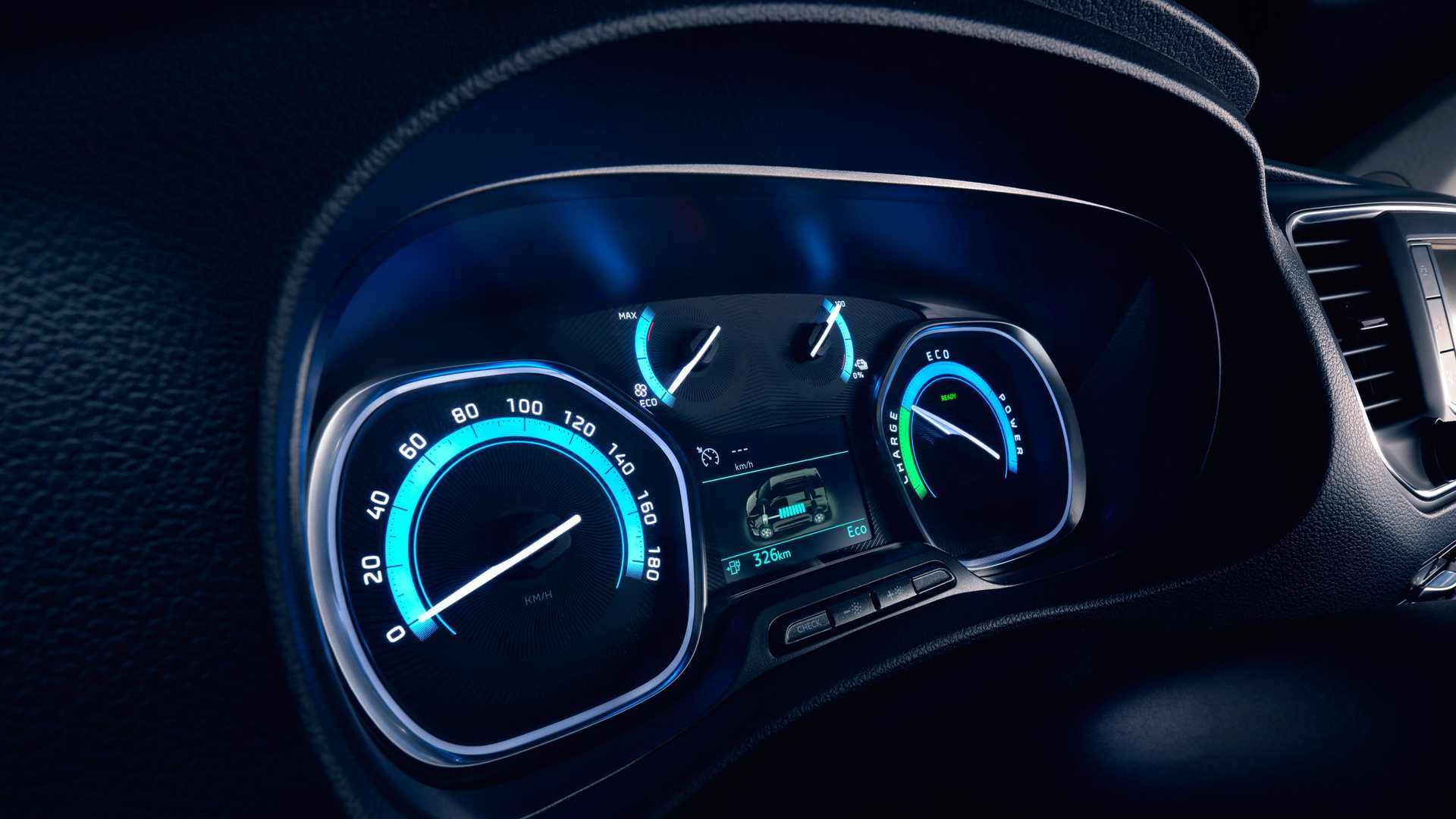 An interior for 7 or 8 passengers
The e-Ulysse is offered with two body lengths -4.95 and 5.30 meters-. It offers spacious configurations for seven or eight passengers. Specifically, in the Lounge finish there are seats for seven. The e-Ulysse can have the second row facing the third, with a folding table in the middle, a variant called "living room".
The eight-passenger configuration adds an additional seat in the second row. In terms of versatility, the 12 different configurations for the eight-seater and up to 16 in the seven-passenger specification stand out. The aforementioned table can be folded into multiple positions. The seats are mounted on rails for easy on and off.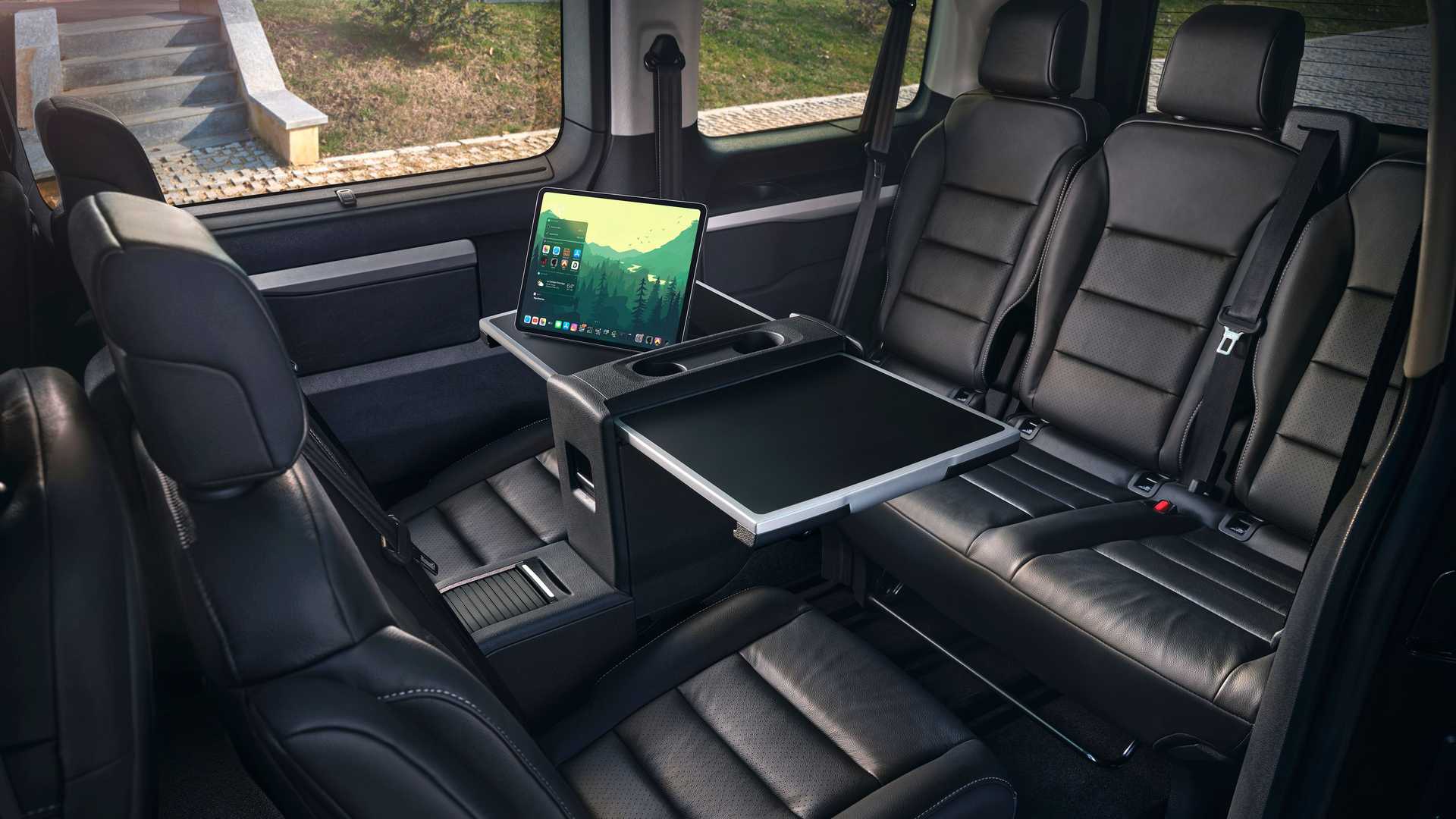 The new e-Ulysse will arrive at European dealerships from May 2022.
With all the seats assembled, we have 4,200 liters of cargo space. In the long version this figure increases to 4,900 liters. In terms of technology, Fiat offers a wide range of safety and driver assistance systems for the e-Ulysse. The interior has specific graphics for the infotainment system.
Image gallery