The future lies in alternative powertrains and BMW i is preparing to launch the next generation of all-electric models. We talk about BMW iX3 which will go on sale this year and BMW i4 and BMW iNEXT (both by 2021) that are currently completing their intensive development phase.
Today we have learned that the BMW iX3 will make its official debut next July 14, 2020. The model will have an exceptionally powerful electric motor, paired with a high-voltage storage unit with state-of-the-art battery cell technology. It will be manufactured in China in late summer and will reach the first customers later this year.
As you can see, the production version is very similar to the prototype that gave us its essential lines and incorporates the aerodynamic wheels that we talked about recently. At a mechanical level, the BMW iX3 will reach a range of more than 440 km thanks to a net battery with 74 kWh capacity.
The model will receive the commercial name iX3 sDrive75e.
The brand's first all-electric (SAV) is also the pioneer of technology 5th generation BMW eDrive which, from 2021, will also be implemented in the BMW i4 and BMW iNEXT. For this purpose, both the electric motor and the battery unit have been completely redesigned.
With the arrival of the BMW iX3 in 2020, the BMW X3 will become the brand's first model available with both conventional gasoline and diesel engines, a plug-in hybrid engine and a purely electric one. In addition, it will be the first model produced for the world market by the joint venture BMW Brilliance Automotive in the shenyang production plant.
The electric motor featured in the BMW iX3 will offer maximum power of 210 kW / 282 hp. The pair of 400 Nm It will allow high initial acceleration and maintain a high level even at higher engine speeds due to exclusive BMW design measures. Another special feature of the new electric motor is that it eliminates the need for rare earth materials.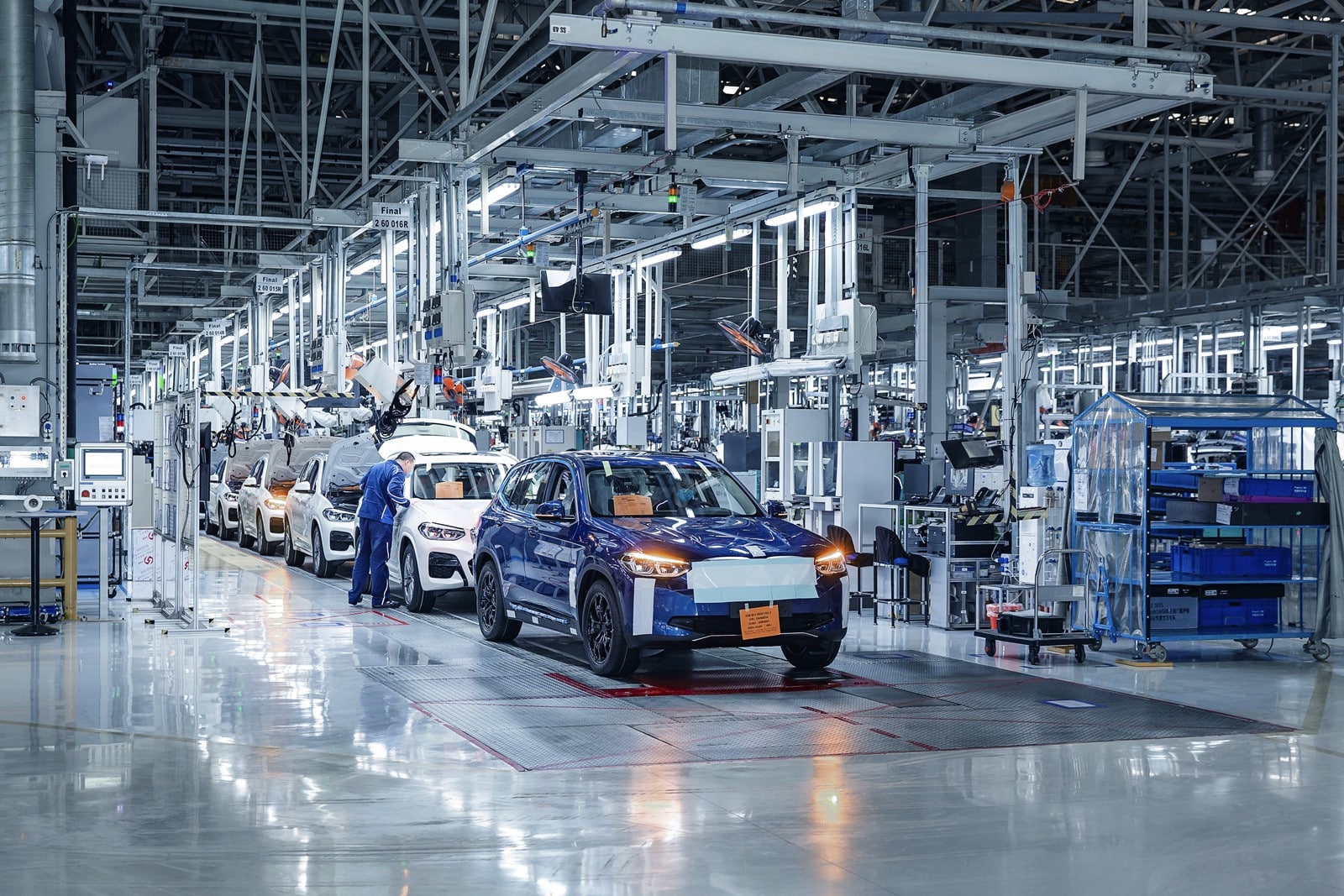 With the iX3, BMW buys the cobalt and lithium raw materials directly, and then delivers them to the producer of the battery cells. The electric motor used in the BMW iX3 will transfer power to the rear wheels, while the high-voltage battery unit will be an integral part of the fifth generation of BMW eDrive. It is based on the latest evolution in NMC-811 technology.
The high voltage battery unit in the BMW iX3 will be installed in an extremely low and flat position, on the floor of the vehicle, so there will be no loss of space for passengers and the trunk compared to the conventionally powered versions of the X3. Also, it is planned for a second life as a stationary battery pack for the period after the first long life in the car.
Image gallery