What are the best family cars you can buy? Many are the Spanish families that due to their circumstances need a car with a higher load capacity and in these cases the "rancheras" are usually the best option.
It must be made very clear that Spain has never been a country in which family cars have been highly successful commercial. Whether due to the excessively square shapes of the models from a few years ago or because they seem cumbersome, the truth is that they have always been viewed with a certain negativity.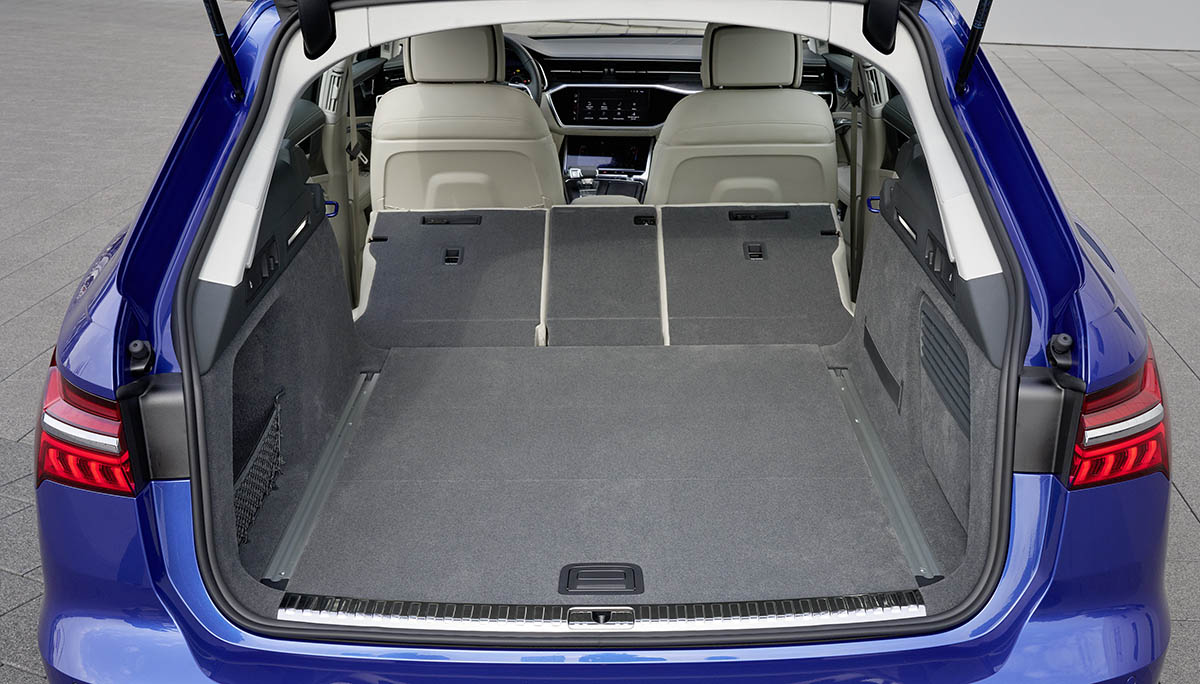 Over the years family cars have improved their designs considerably and for many users they are now even more attractive than the conventional passenger cars from which they are derived. Currently there are options for all tastes but today we want to tell you which are the relatives that we find most interesting.
The best compact family cars

Kia Ceed Tourer
The Kia Ceed Tourer has earned a place in our hearts among the most interesting family cars of this 2022 thanks to a very interesting value-price ratio, a very careful presentation of the cabin and an engine offer that will not leave anyone out.
The South Korean firm has been able to take advantage of the pull of environmental labels very well providing most versions of the 48v light hybridization system granted by the ECO, and with it a large number of advantages not found in many of its rivals.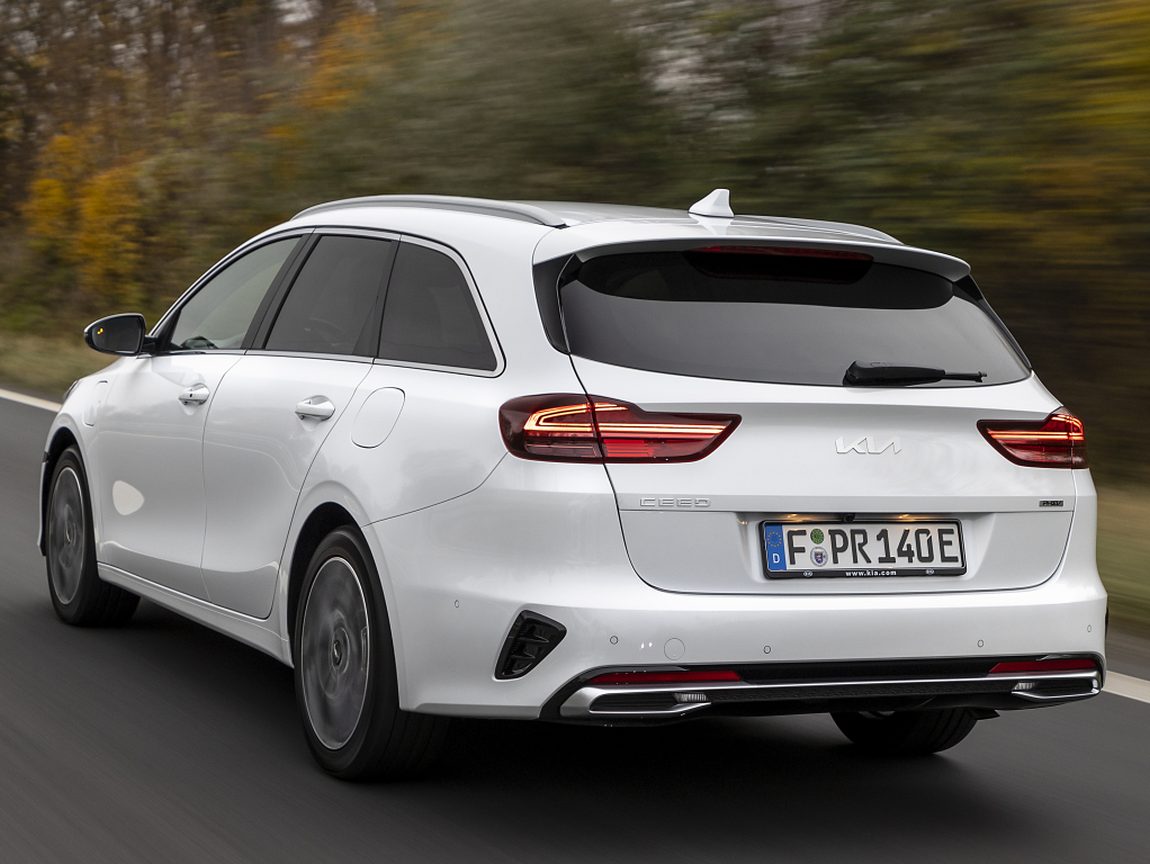 With hybrid MHEV technology you can find alternatives with 120 and 160 CV in gasoline, and with 136 CV in diesel. In addition, you are not obliged to pay for the double-clutch gearbox that makes the whole more expensive, thereby achieving a good proposal for the consumer. The PHEV option has a ZERO label and 50 km of electric range.
Of course the Kia Ceed Tourer has a spacious interior that It is accompanied by a huge trunk with 625 liters of capacity (512 in the MHEV and 437 in the PHEV). Due to its shapes, it is very usable and has hooks and fastening rings so that the load does not lurch.
You may also be interested in: Hyundai i30 CW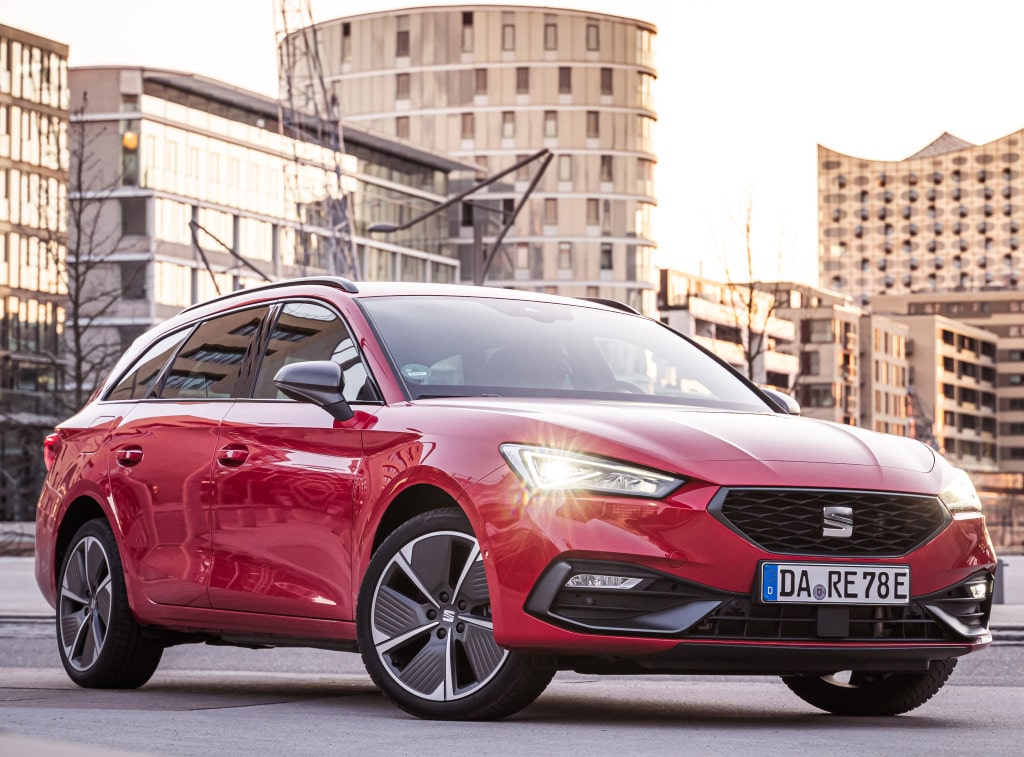 SEAT Leon Sportstourer
Another of the most interesting family cars of this 2022 is the SEAT León Sportstourer. Manufactured in Martorell for the whole world, the Spanish model can boast one of the freshest and most attractive designs in the segment with the permission of the Kia Proceed, which can also be considered a very appealing option in this segment.
I like the Spanish offer of engines that it contemplates alternatives in gasoline, diesel, light hybrids, plug-in hybrid and even a version adapted to methane. In almost all cases it is possible to choose between the manual or the double clutch gearbox and if you are looking for a sporty point you can also make the leap to the equivalent in Cupra.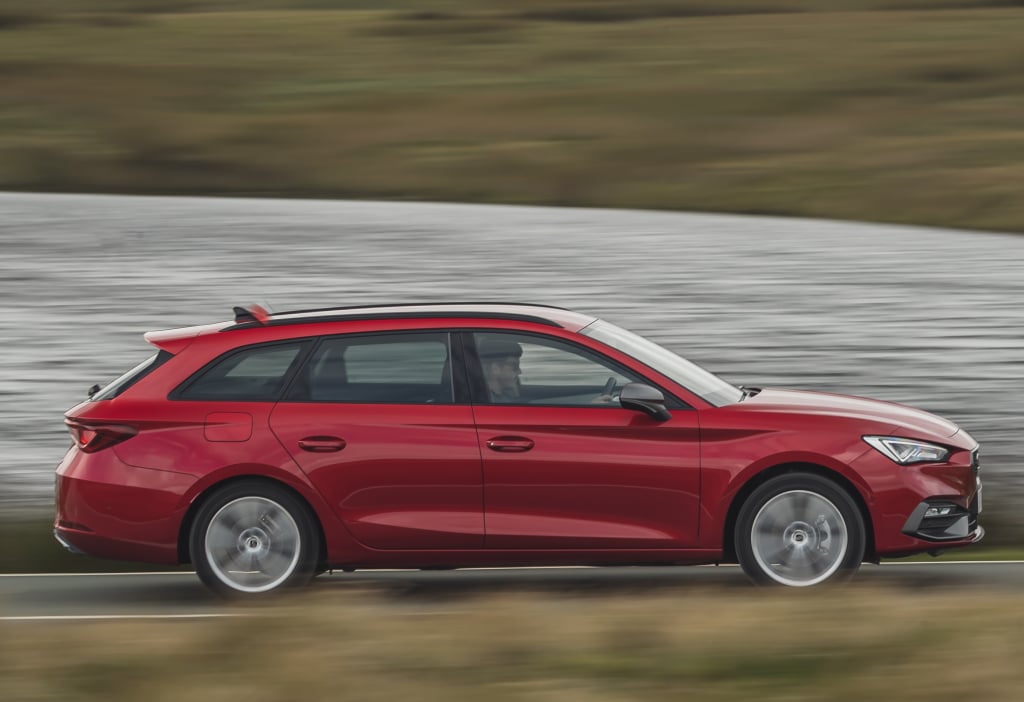 With a 620 liter trunk (480 in the TGI and 470 in the PHEV), the SEAT León Sportstourer can boast, like the Ceed Tourer, a lot of space, regular shapes and solutions that make things easier. I like that the rear curtain is consistent and that you can count on a 230v power outlet.
The equipment is one of the main assets of the SEAT León Sportstourer. In all versions it already has LED headlights, the touch screen multimedia system and the latest in connectivity, automatic climate control or electric parking brake.
You may also be interested in: Skoda Octavia Combi
The best midsize family cars

Skoda Superb Combi
If you are thinking of buying a family car with outstanding interior space, the Skoda Superb Combi should be at the top of your list of candidates. The Czech model has become one of the best proposals in the D-segment also without being excessively expensive.
The Skoda Superb Combi range is made up of the mechanical ones in gasoline with 150, 190 and 280 CV, and the diesel ones of 150 and 200 CV. The most efficient option is plug-in hybrid with 218 hp of power that is also the only one to have the ZERO environmental label. I like that there are several options with all-wheel drive, very useful in areas with adverse weather conditions.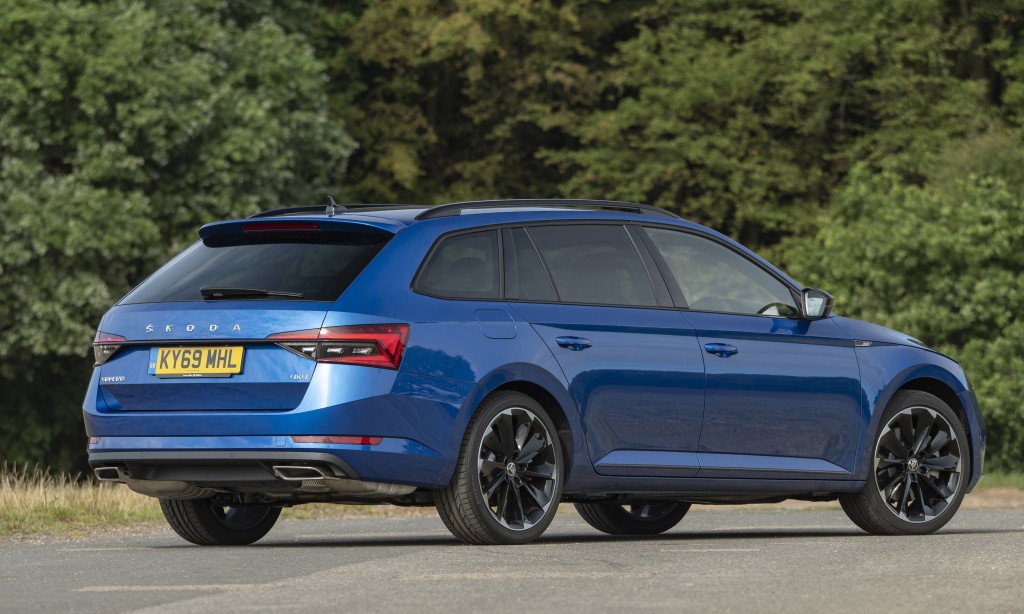 Among the greatest virtues of the Skoda Superb Combi are huge rear seats, high build quality and high equipment possibilities. To this is added a huge trunk with 660 liters capacity (510 in PHEVs) that can be expanded to a maximum of 1,950 liters, that is, better than some vans.
You may also be interested in: Peugeot 508 SW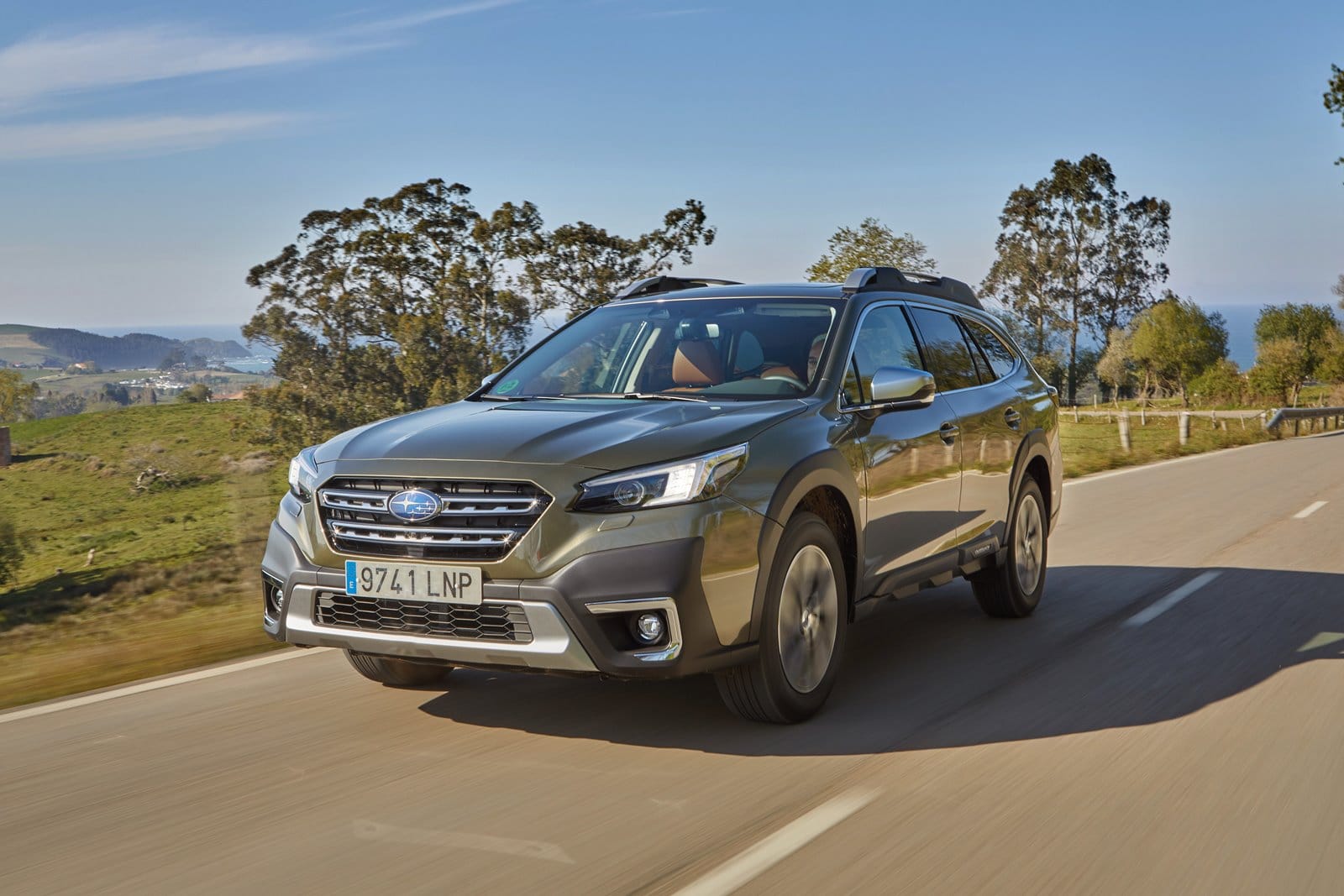 subaru outback
Yes, we already know that the Subaru Outback is a very specific and particular product but precisely for this reason it seems to us one of the best family cars that can be purchased in 2022, especially if you are looking for an exotic touch and of course an above-average off-road capacity in passenger cars.
The Spanish range of the Subaru Outback 2022 is somewhat limited since they can only be purchased with a gasoline engine with 2.5 liters and 169 CV of power which of course does not forget the boxer architecture as a good product of the brand. It is combined exclusively with the automatic Lineatronic gearbox and with AWD all-wheel drive.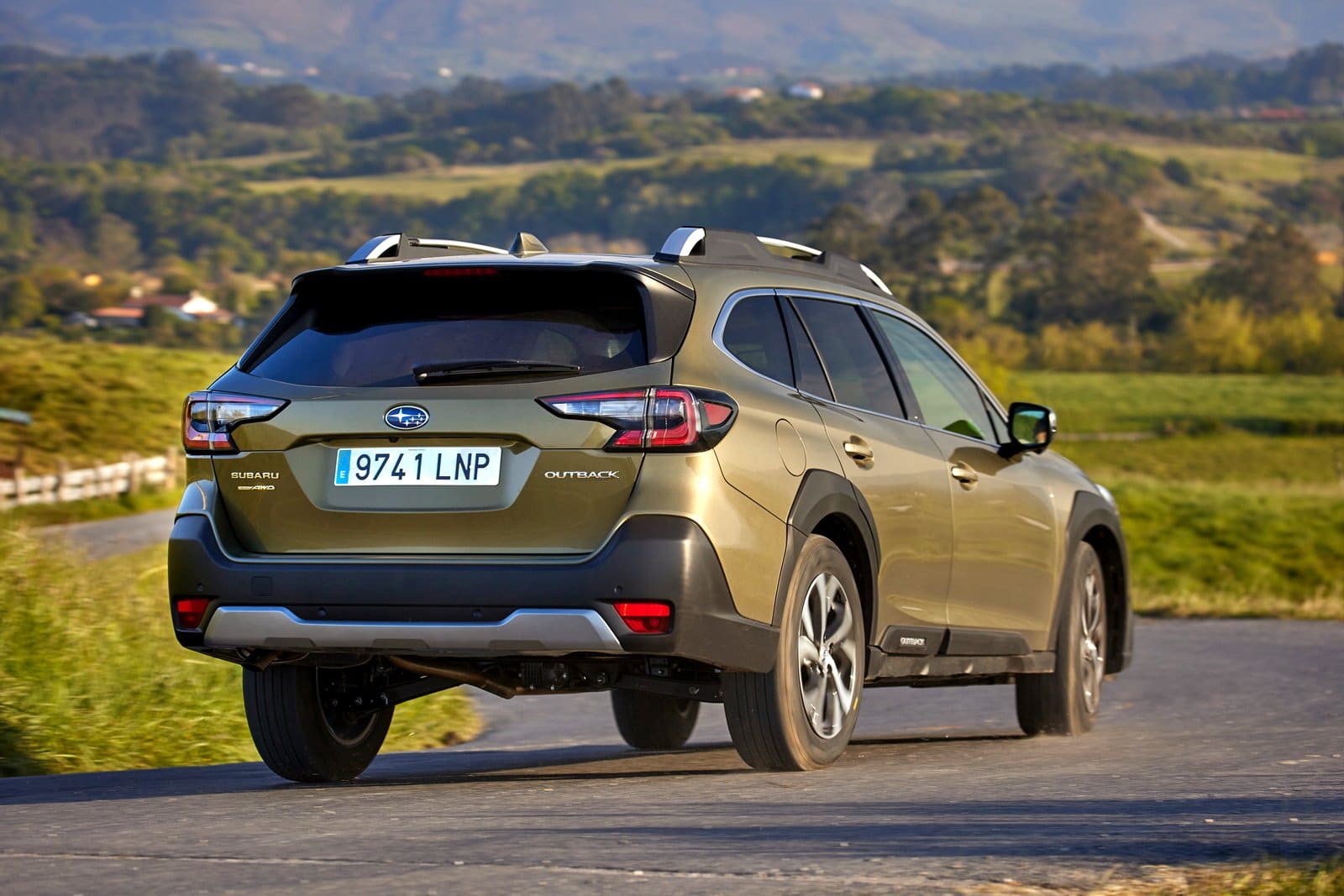 With a trunk of 522 liters It is true that the Subaru Outback is not the most capable family member in its category, but there is no other rival that, equipped with four-wheel drive, can keep up with it on tracks and areas with a certain complication. For ground clearance and off-road capabilities, it's better than many crossovers.
In equipment all Subaru Outbacks are well served, including the LED headlights, touchscreen multimedia system, Apple CarPlay, Android Auto, adaptive cruise control with limiter, alloy wheels, lane alert and assistant, etc.
You may also be interested in: Audi A4 Allroad
The best large family cars

Mercedes E-Class Estate
The Mercedes E-Class Estate is one of the best family members you can buy in 2022 if you are looking for a lot of space, a huge trunk and a high quality of realization. It is also a car that drives very well and does not look as big as it might for its sheer size.
The current range of the Mercedes E-Class Estate includes all kinds of alternatives that are exceptionally adapted to current tastes. Among the proposals in gasoline or diesel, light or plug-in hybrids, the E300de option stands out that combines the best of PHEVs with the frugality of diesels. It is a highly recommended ZERO label.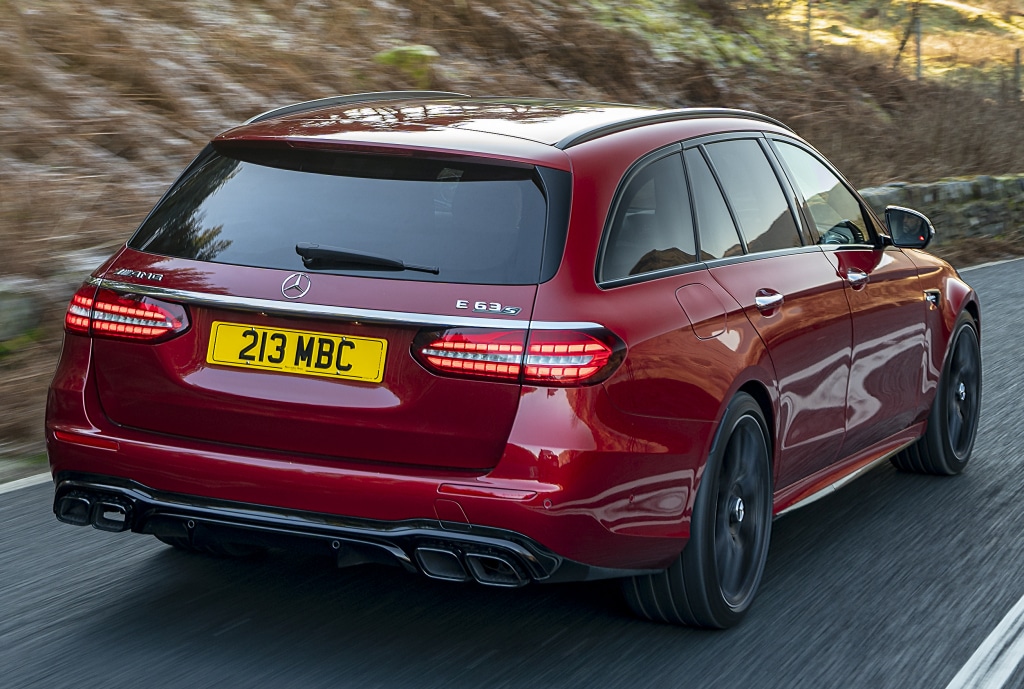 Not only versions with ECO or ZERO label lives the range of the Mercedes E-Class Estate but you can also take home a real rocket like the Mercedes-AMG E63 S 4Matic+ Estate with no less than 612 hp of power and a price that exceeds €150,000. It is a very special car that will not leave anyone indifferent.
The best of the Mercedes E-Class Estate is in its huge trunk with 680 liters of capacity (480 in PHEVs) very usable due to their shapes and the solutions they can include, highlighting the hooks, rings or guides to hold the load. Of course there are power outlets and lighting.
You may also be interested in: Audi A6 Avant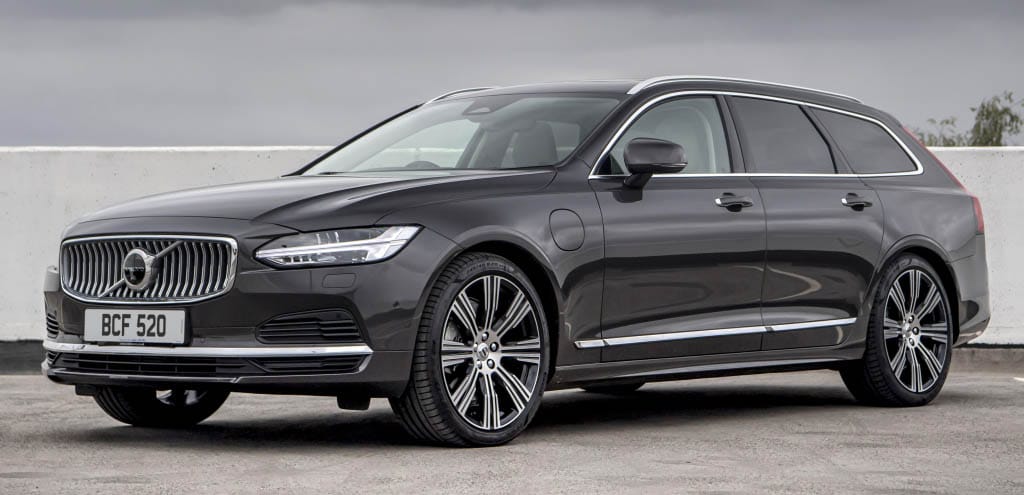 Volvo V90
We can't leave the Volvo V90 not to mention in an article that talks about the best relatives that can be bought in this 2022… and the fact is that the Swede has everything to conquer the public, sporting a fresh and elegant image, quality interiors and excellent load capacity.
Those interested in the Volvo V90 will be able to choose between gasoline and diesel engines with light hybridization or high-performance plug-in hybrids with no less than 350 and 455 hp of power. Of course there are options with all-wheel drive if the customer wishes and an interesting "Cross Country" alternative with a country look.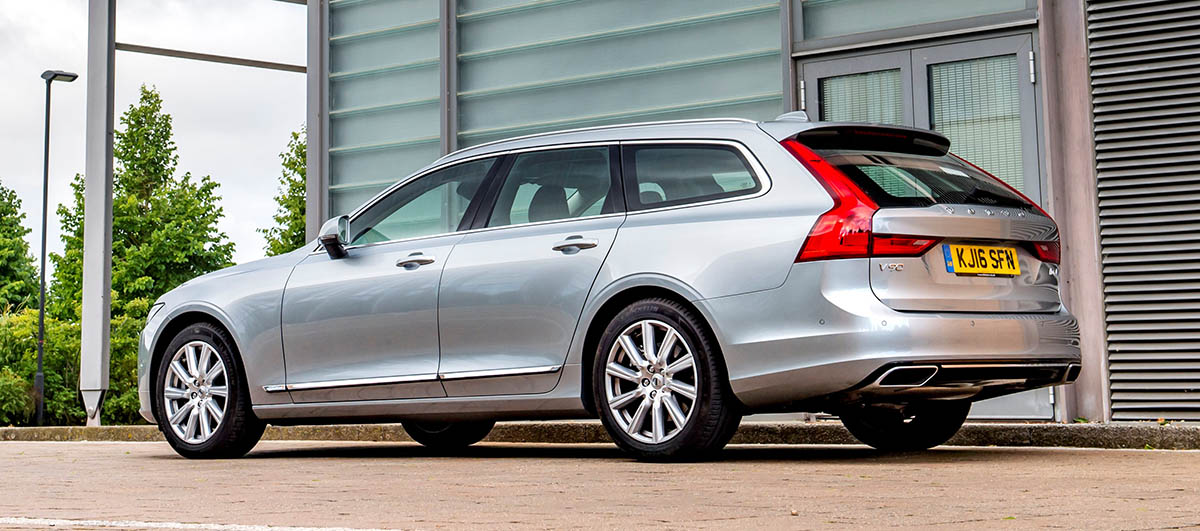 With 560 liters of capacity the trunk The Volvo V90 is somewhat far from the largest in the segment, but boasts very regular shapes, a low loading edge and the possibility of expanding that volume to 1,526 liters by removing the rear seatbacks.
The best of the Volvo V90 is in its complete standard equipment in all versions, including the LED headlights, touchscreen navigation system, light alloy wheels, dual automatic air conditioning, configurable digital instrumentation, etc.
You may also be interested in: Jaguar XF Sportbrake
The best electric family car has it easy

MG5 SW
At the time of writing these lines the MG5 SW is the only estate car on the European market that can be purchased with a 100% electric engine. While the SUV offer already includes several alternatives of this type, the relatives seem to not have that hook and have been somewhat forgotten.
Luckily for the most urban families, the MG5 SW will arrive at Spanish dealerships throughout next spring with two mechanical options: 177 hp and 50.3 kWh battery, and 156 hp with a 61.1 kWh battery capacity. The announced autonomy is 320 and 400 km respectively.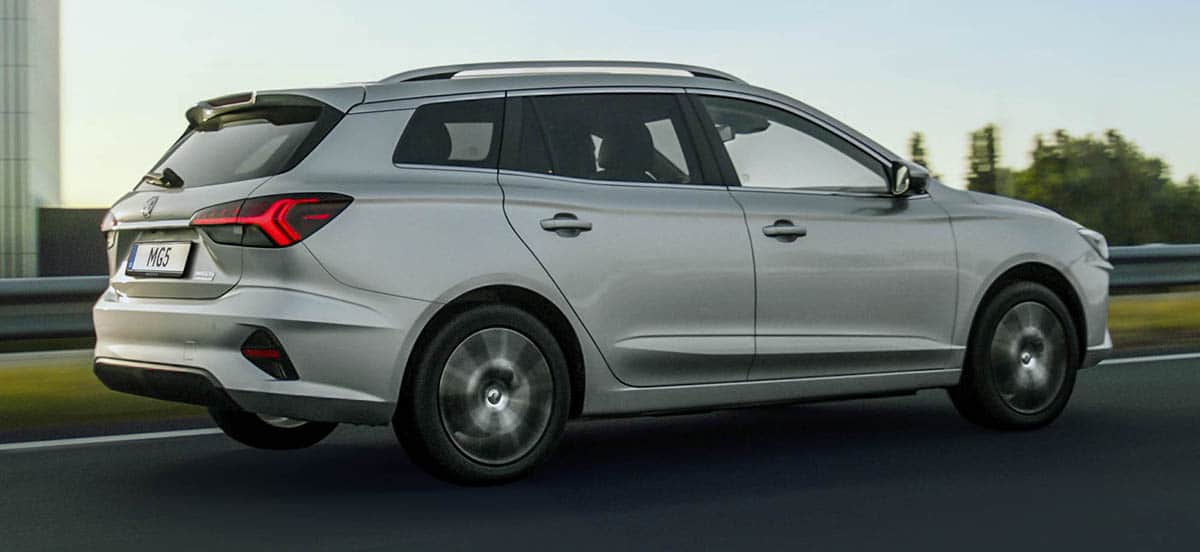 As a good MG model, the new family will arrive with competitive rates below €30,000 and with a complete complement that will always have LED headlights, control and speed limiter, multimedia system with touch screen, rear camera, signal reader, lane warning, etc.