The roads They have always been humanity's means of dominating nature by removing the obstacles that stand in the way of getting from point A to point B. feeling like a true Formula One driver when our right foot weighs on the accelerator.
However, as I told you some time ago, around the world there are some roads that would scare even the most seasoned pilot, roads in which nature fights back with force without the human being being able to do anything to avoid it. And that's not to mention the longest tunnels on the planet and the most peculiar roundabouts in the world.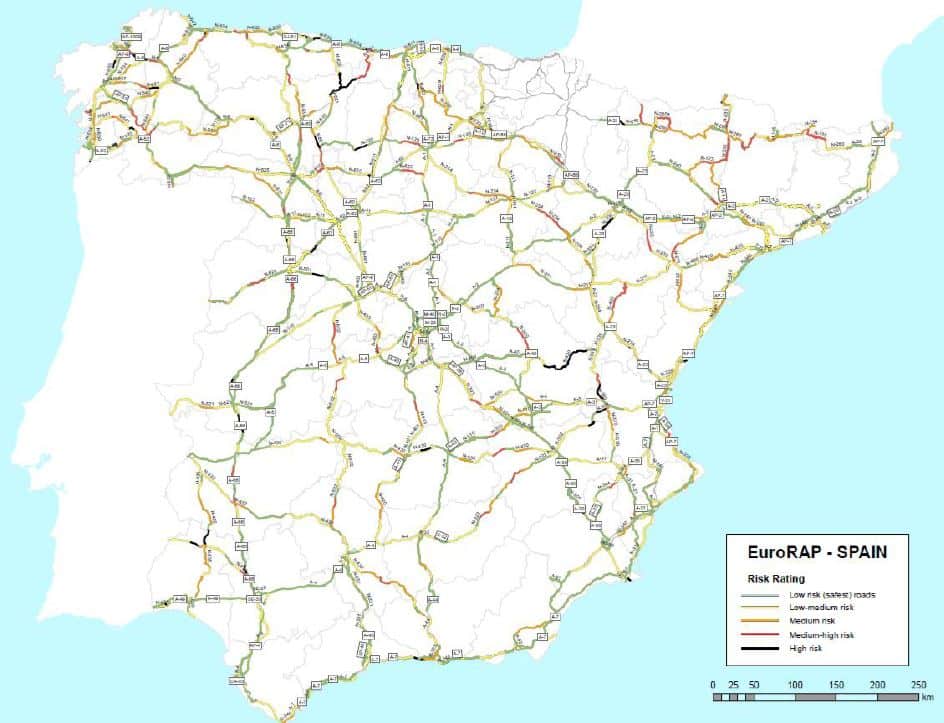 Although compared to the content of these articles we could say that in Spain we live in paradise itself when we talk about roads in poor condition, today we are going to stay in our land to talk about the most dangerous roads in the Spanish geographyAnd be careful, because the black sections have increased compared to last year.
For this, we will take as a basis the risk index used by the EuroRAP 2020 statistical study, the road risk assessment program in which the Royal Automobile Club of Spain (RACE) participates. Although the data for 2020 reflects a very positive evolution, we still need to be very careful.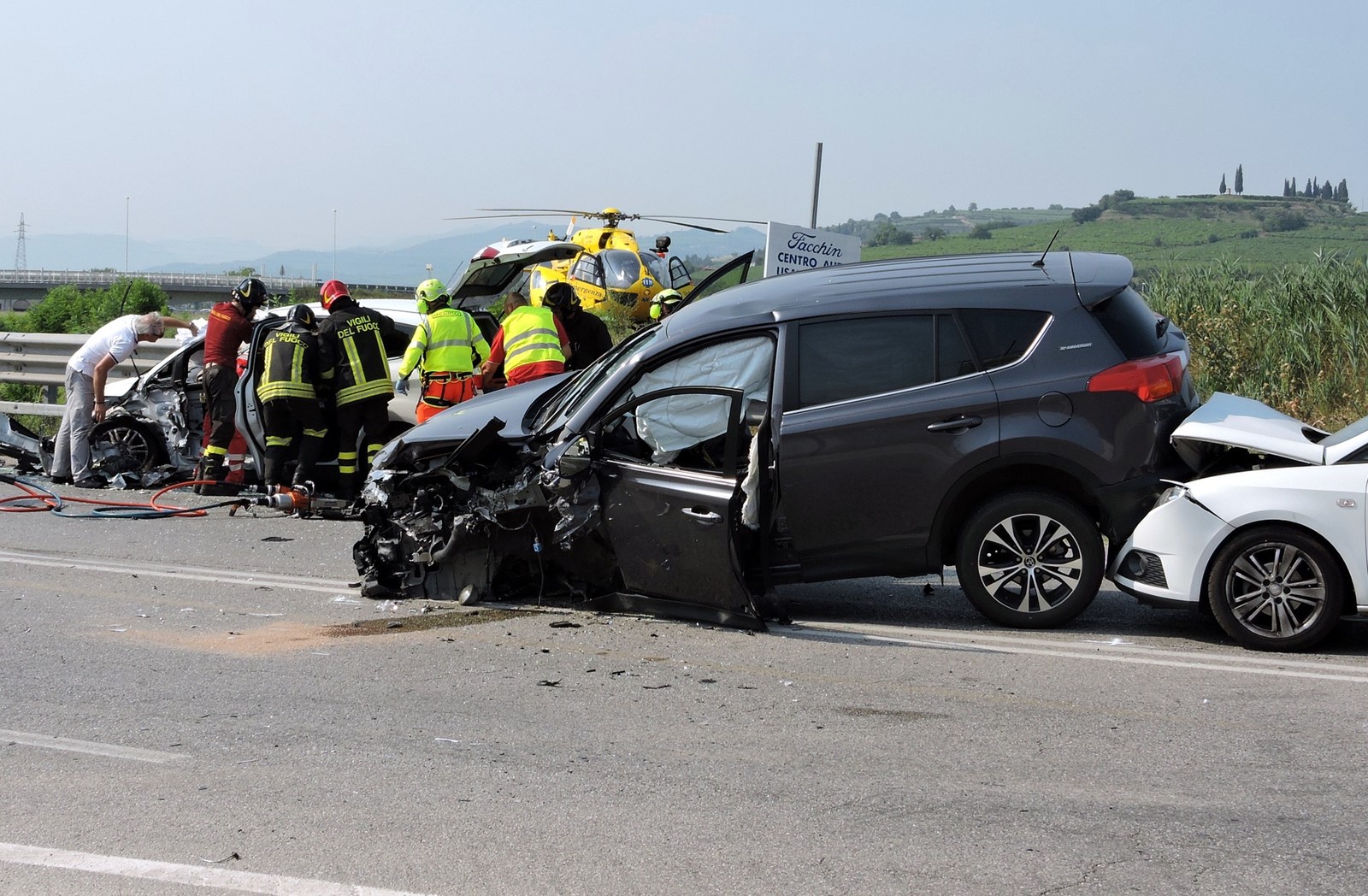 Compared to last year, the high-risk sections have been reduced, from 2,752 km in 2019 to 2,160 km in 2020. It should be noted that the black sections, those of greater risk, have increased compared to last year by 46.5 kilometers.
This study analyzes the dangerousness of the European road network based on the analysis of the claims during the last three years, their severity and their relationship with the characteristics of the roads. According to it, in 11 years -from 2009 to 2020- we have gone from 11,404 fatal and serious accidents to "only" 3,816 in that period.
With everything and that, of the 25,082.10 kilometers of roads analyzedIn our geography we continue to have 726 kilometers of roads that present a very high risk index, to which are added another 1,434 kilometers with a risk classified as medium-high. The list is completed by 9,663 kilometers with low-medium risk and 10,094 kilometers with low risk.
Roads with high risk by Autonomous Communities
According to the EuroRAP 2020 report, the most dangerous sections are the conventional single carriageway roads, which present intersections at the same level and support an average traffic rate of less than 20,000 vehicles per day.
This year they stand out Aragon, Asturias and Galicia like the Autonomous Communities with the most dangerous roads. Most of the accidents are caused by leaving the road and in the table you can see the 15 Autonomous Communities with the highest percentage of this type of section:
| | | |
| --- | --- | --- |
| Classification | Autonomous community | Percentage of high risk sections |
| 1 | Aragon | 17.7% |
| 2 | Asturias | 13.9% |
| 3 | Galicia | 10.8% |
| 4 | Castile-Leon | 10.1% |
| 5 | Castilla la Mancha | 8.9% |
| 6 | Catalonia | 8.4% |
| 7 | Com. Valencian | 5.9% |
| 8 | Cantabria | 5.7% |
| 9 | Estremadura | 4.6% |
| 10 | Andalusia | 4.5% |
| eleven | Murcia | 3.7% |
| 12 | The Rioja | 3.7% |
| 13 | Com. Madrid | 0.00% |
| 14 | Navarre | 0.00% |
| fifteen | Basque Country | 0.00% |
The 15 most dangerous road sections in Spain
As in the previous table, all those sections that present traffic data of less than 2,000 vehicles per day and a length less than 5 km have been eliminated, since in these sections the randomness of accidents is greater, therefore that we focus on those sections that present greater stability in its evolution from one year to another.
As there are sections that start in one province and end in another, it has been taken into account the starting point to be able to locate it in a specific province. The following table shows the 15 sections with the highest risk by Autonomous Communities and Provinces:
| | | | | | |
| --- | --- | --- | --- | --- | --- |
| Classification | Highway | Start km | End km | Province | Risk index |
| 1 | N-240 | 303.0 | 316.8 | Huesca | 118.9 |
| 2 | N-541 | 23.5 | 33.6 | Ourense | 107.2 |
| 3 | N-345 | 0.0 | 7.2 | Murcia | 98.6 |
| 4 | N-642 | 0.0 | 8.2 | Lugo | 96.2 |
| 5 | N-550 | 26.8 | 36.9 | A coruña | 94.5 |
| 6 | N-340 | 296.4 | 312.9 | Malaga | 93.6 |
| 7 | N-433 | 113.8 | 127.5 | Huelva | 93.4 |
| 8 | N-601 | 285.3 | 300.4 | Lion | 92.8 |
| 9 | N-330 | 188 | 210.4 | Valencia | 91.7 |
| 10 | N-260 | 117.3 | 179.5 | Girona | 89.6 |
| eleven | N-230 | 88 | 108.4 | Huesca | 86.1 |
| 12 | N-630 | 152.9 | 172.4 | Lion | 84.1 |
| 13 | N-260 | 279.4 | 307 | Lleida | 83.9 |
| 14 | N-301 | 121.2 | 134.4 | Toledo | 83.3 |
| fifteen | N-547 | 33.2 | 47.3 | Lugo | 82.3 |