This week, Laura NICOLAS from the blog My Little Forest, who trains and informs teachers and parents on pedagogy through nature and forest-schools, shares with us his commented reading of the book "These schools that make our children happy-Pedagogies and methods to educate for joy" by Antonella Verdiani published in 2012. "All Out in the Forest!" will become your slogan too!
Harmful educational habits
"When I went to school they asked me
What I wanted to be when I grew up.
I wrote "happy".
They told me that I did not understand the question.
I replied that they did not understand life. "
John lennon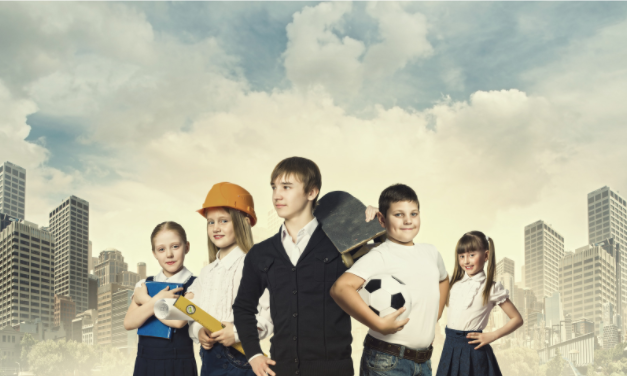 Who decrees that one is (or worse, that one is born!) "Good student" ? On what basis do we decide on the "success" of a child? What skills and abilities are judged to define the success of a pupil or student? And, finally, how does school contribute to our happiness?
Let's assume thata good life is one where everyone can make their dreams come true. The first obstacle, noted by A. Verdiani, is that of the collective representation of what "success" is. Indeed, it is almost always associated with "good results" (implied "school"). And these good results are those, uniform and homogeneous, which are expected by the institution. So we are already in a paradox, where the individual must – in order for him to be recognized as having the "right" to pursue his dreams – to be evaluated by criteria attributed to the collective. Impossible, under its conditions, to let its personality express itself. If the child adopts this approach, then he is classified in the "different" category. Since "good students" are generally those who pose no problems, the difference refers to a negative representation.
Comes next the question of the meaning that the student wants to give to his life. We ask him to look outside himself, towards the outside world (if you do such a job, it is currently a good outlet). We do not ask him the opposite question, which is the only one that can create meaning: the one that relates to his deep, interior motivations (what do you want to do?). No surprise that the focus on social – and therefore collective – outlets attenuates any individual dimension. To get to B, you have to go through such and such a step, often laborious. We do not ask the question of A (where does the child start?).
Some schools ask from the outset the question of the individual development of the child, that of happiness and that of daily joy, seen as both the goal of life and a daily way of life.
These schools are called "alternatives".
Schools that make children happy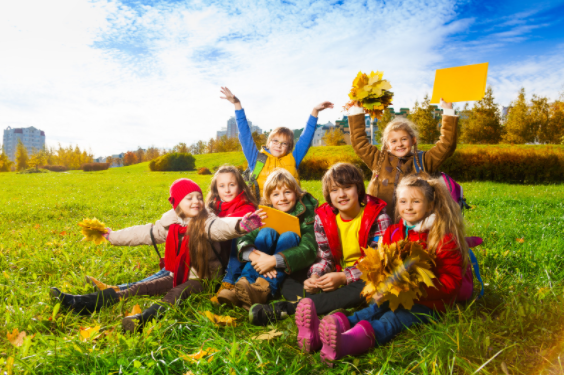 The use of the term "alternative" refers to their difference (their "otherness", at least) in relation to the primary education system encouraged by the states. It also means, very explicitly, that there are no alternative educational methods within national education. In reality, of course, if the so-called alternative schools remain private, out of or under contract with the state, a large number of teachers working in the public sector integrate so-called "alternative" methods into their daily teaching. Why such slowness in the institutional integration of these pedagogies? Not enough citizen mobilization in favor of this integration and media communication that is not well enough established, certainly. But above all the political will not to substitute for the dominant model a system that produces critical and active citizens.[1].
So what are these "different" methods?
First, let's ask what the term "alternative schools" includes.
At the top of the list are the educational movements Freinet, Montessori and Steiner-Waldorf, still called "new pedagogies" (although they are more than a century old!).
Then the other types of schools, constantly increasing in France and around the world:

The Scandinavian model
Democratic education
Slow education
Home school

I add to the list a movement still little known in France at the time when A. Verdiani wrote this book: that of "pedagogy by nature" or "outdoor schools" or "forest-schools", from both of the Scandinavian model cited above and of the English "forest schools". To learn more about this pedagogy, see " What is a forest school "," The 6 principles of the forest school" or " What is pedagogy by nature ".

What schools have in common that make children happy
"They help children, parents and teachers to experience daily reliance, transdisciplinarity, complexity, innovation, uncertainty or an integral vision, modern concepts which constitute the originality and the force of impact of these methods. in different societies and cultures " (A.Verdiani, page 55).
Let's take a closer look these common values ​​and notions:
Reliance. The origin of the word "joy" is from the Sanskrit language ("yuj") and it means "to unite the individual soul with the universal spirit". The reliance is the creation and the result of any process aimed at strengthening this link between the inner core of the individual and the world around him. Being connected to the world[2]. Of an "esoteric" nature (that is to say, etymologically "hidden", since the reliance is not actually seen with the naked eye), it takes on a very concrete meaning in education. Indeed, joy – this vital human impulse – is felt very strongly when we feel in adequacy with what surrounds us. The activities put in place (playful, reflective, in kind, philosophical, etc.) all aim to strengthen the link between the child and the world. We can therefore speak of a "secular spirituality" where "spirituality" refers to feelings and questioning about the meaning of existence.
Transdisciplinarity. At all levels of society – from business to university, including public administration – everything is "shattered". The knowledge is arranged by "discipline" (in French lessons, we do French and exclusively French). Students over-specialize in one area. Conversely, so-called alternative schools aim for an integral, holistic and transdisciplinary development of the individual. While doing math, for example, we are exercising manual, motor and interpersonal skills. Nothing is split, everything is linked.
Innovation. These schools are real factories of innovative and creative individuals becausethey are themselves constantly evolving. But they also do what is called "innovation", that is to say a form of "local disobedience carrying a potential for transgression and rupture with the system which produced it" (page 62). Overcoming the imposed rules brings a very creative freedom, even if this approach can scare parents and teachers!
The uncertainty. This is a notion quite foreign to our Western culture which is quite Manichean: it's good or it's bad. It is successful or it has failed. Conversely, schools make children happy by valuing gray areas, breaking down insecurity relating to things that we do not understand or that we do not control. For my part, I compare this notion to that of "flexibility", where teachers, parents and children tame the unforeseen and the uncertain to make life learning opportunities!
Plant where it is fertile. Alternative pedagogies borrow from another fertile field, that of permaculture. This approach recommends always start from the existing and act accordingly: we will plant a tree where we have seen that its congeners grow well. Or else, it will be planted next to its allied species. We do "from" and "according to". Transposed to the human scale, these principles makea child who is passionate about reading will not be forced to do math if he does not feel like it or needs it. The joy of learning and progressing in what they love to do makes children eventually excel in the field they are passionate about.
To learn more about the many contributions of human permaculture.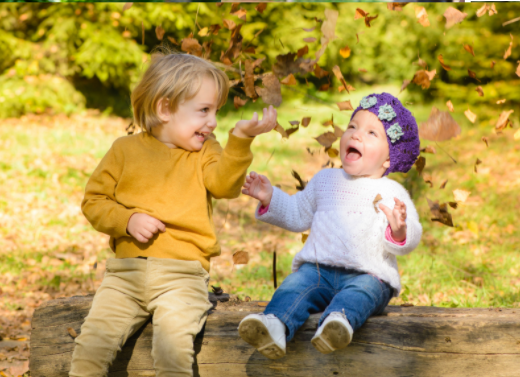 Examples of schools that make children happy
Verdiani dedicates the penultimate part of his book to the description and analysis of exciting educational projects that put into practice the values ​​and concepts listed above. Here are the links to the "joy education experiences" she describes:
To learn more about the different pedagogies, A.Verdiani recommends following 4 steps:
Inquire (know the rights of parents, teachers and children, join a parents' association or a family school, create your own school, consult examples of alternative education, etc.)
Connect and share (join networks, consult calls, charters, international meetings, etc.)
Form (consult the websites of GFEN, of the'OCCE, of the'ICEM, of the FIMEM, School seed, and sites specializing in certain activities (NVC, yoga, meditation, etc.)
Conclusion
Out of nearly 12.4 million students enrolled in National Education, only 85,000 are educated in so-called "different" establishments. It's a lot, but it's not much, according to A. Verdiani[3]. The correct posture, according to her, is to abandon criticism directed at teachers (by parents) or parents and students (by teachers). Because, during that time, we don't change things. However, she insists: "Let us be the creators of this new education" (page 180). It is first of all a question of "imagining our schools as places where happiness and well-being are possible thanks to us" and of proposing changes, even minimal, even very gradual. First of all, it is a question of overcoming our own reluctance and the fear of embarking on the adventure: "It's up to you to invent [votre réponse], the only condition necessary for this change being our readiness to change "(page 182).
In short,
At a time when we are subjected to strange social fluctuations (confinement, disrupted working and study conditions, etc.), I can only recommend to all readers of Super Parents to read "These schools that make our happy children ". Very well documented and written in a playful style, this book is a masterful source of inspiration for each of us who wishes, at his level, in his place, to "humanize" the educational practices intended for our children.
[1] See Marie-Laure VIAUD "Montessori, Freinet, Steiner… a different school for my child? », 2008
[2] See the magnificent documentary "The other connection" which shows concretely how the connection takes place within and by nature.
[3] The figures put forward by the author are 20,000 students educated in "different schools", according to the survey cited by Marie-Laure Viaud in 2008. That is an increase of more than 400% of students in alternative schools over the last 12 years. A sign that does not deceive on the rejection, by parents, of education as it is exercised within public education.