There is no doubt that the Audi S3 Sportback It is a good base for preparations. Fortunately, Motoren Technik Mayer (MTM) never misses the opportunity to offer us the most succulent aesthetic and mechanical preparation of the most desired German models. Today the protagonist is this Audi S3 MTM Clubsport.
Recall that the new Audi S3 Sportback is equipped with a 2.0 liter TFSI block that develops 310 CV (228 kW) of power and a maximum torque of 400 Nm. It has all-wheel drive and dual-clutch automatic gearbox, completing the 0 to 100 km/h in 4.8 seconds. However, MTM is not satisfied with this and has sought something more spicy.
And best of all, we can enjoy it on video and images thanks to auditography, who had the opportunity to spend some time with the S3 Clubsport from the German specialist in Kitzbuhel, Austria. In them the high-performance compact model climbs the Alps with its striking bodywork and powerful sound.
More power for the Audi S3 MTM Clubsport
Aesthetically, the Audi S3 MTM Clubsport stands out for its colors Python Yellow & Green. Some of the new aerodynamic enhancements are the prominent front bumper spoiler and the large rear spoiler. They are both made of carbon fiber.
MTM has gotten rid of the stock rims to install their own set 19 inch twin bike. Inside, the rear seats have been replaced by a roll cage. Similarly, the front seats have been replaced with two bucket seats. Recaro podium matching the bodywork.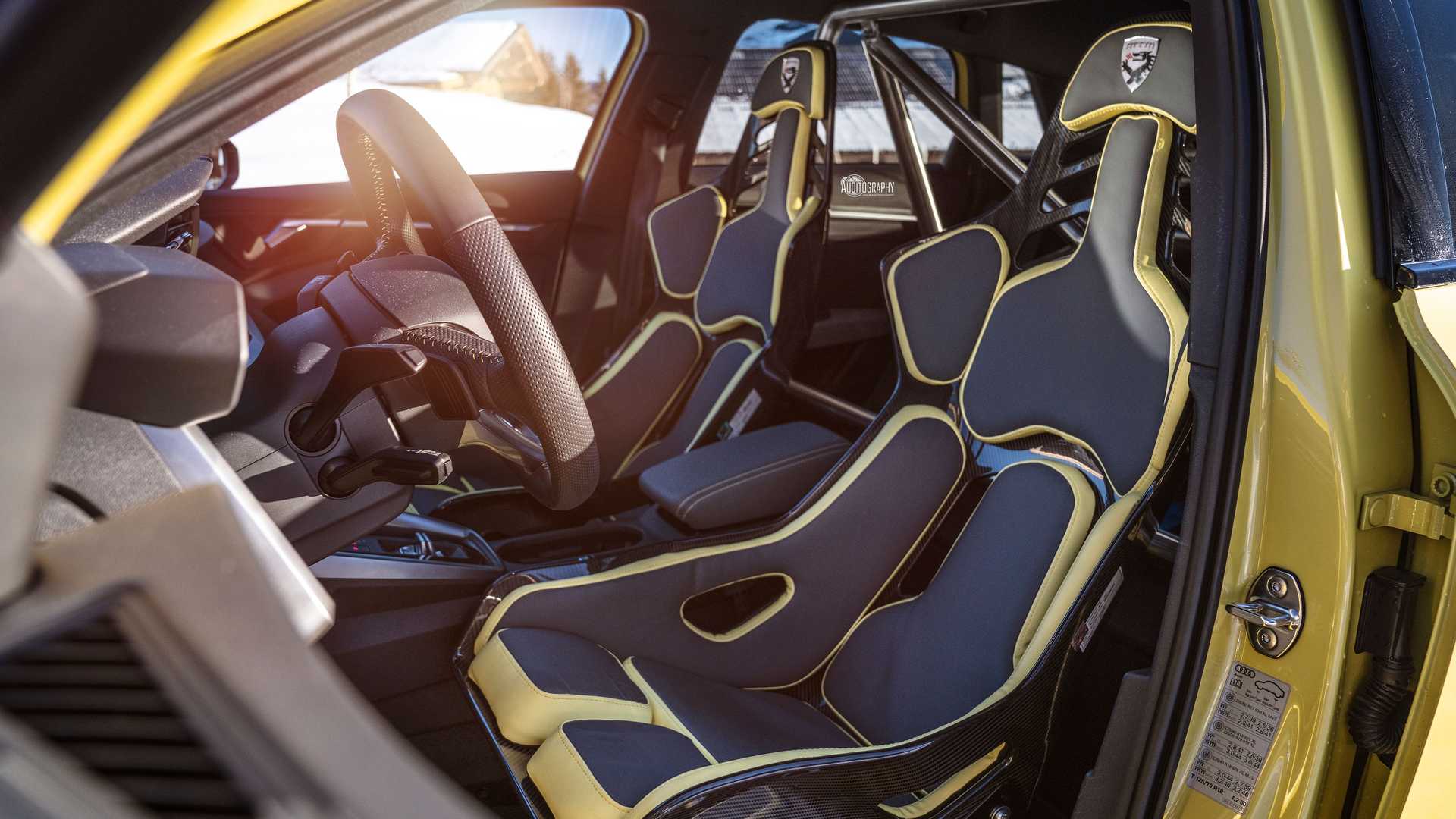 The specialist has no less than four power upgrades for the 2.0 TFSI block. The simplest raises the power figures of the gasoline engine to the 360 hp. This only requires updates to software. Stage 2 adds custom downpipes for an additional 20 hp.
If we add to these improvements the improved air intake of Stage 3, the power increases to a not insignificant 430 hp. Putting the icing on the cake is Stage 4, which includes a more robust turbocharger to extract 480 hp the motor. Thanks to this, the 0 to 100 km/h is completed in just 3.2 seconds.
Image gallery