You surely remember with nostalgia the Toyota Celica GT-Four (ST165) that competed in the World Rally Championship for several seasons in the 1990s. It is a mythical model not only for its design, but also for becoming the first Japanese car to win the World Rally Championship (WRC).
No less striking is the fact that, behind the wheel, was the great pilot Carlos Sainz, accompanied, how could it be otherwise, by his co-driver and friend Luis Moya. To homologate the Carlos Sainz Celica Turbo 4WD for international rally competition, Toyota had to produce 5,000 street units of the model.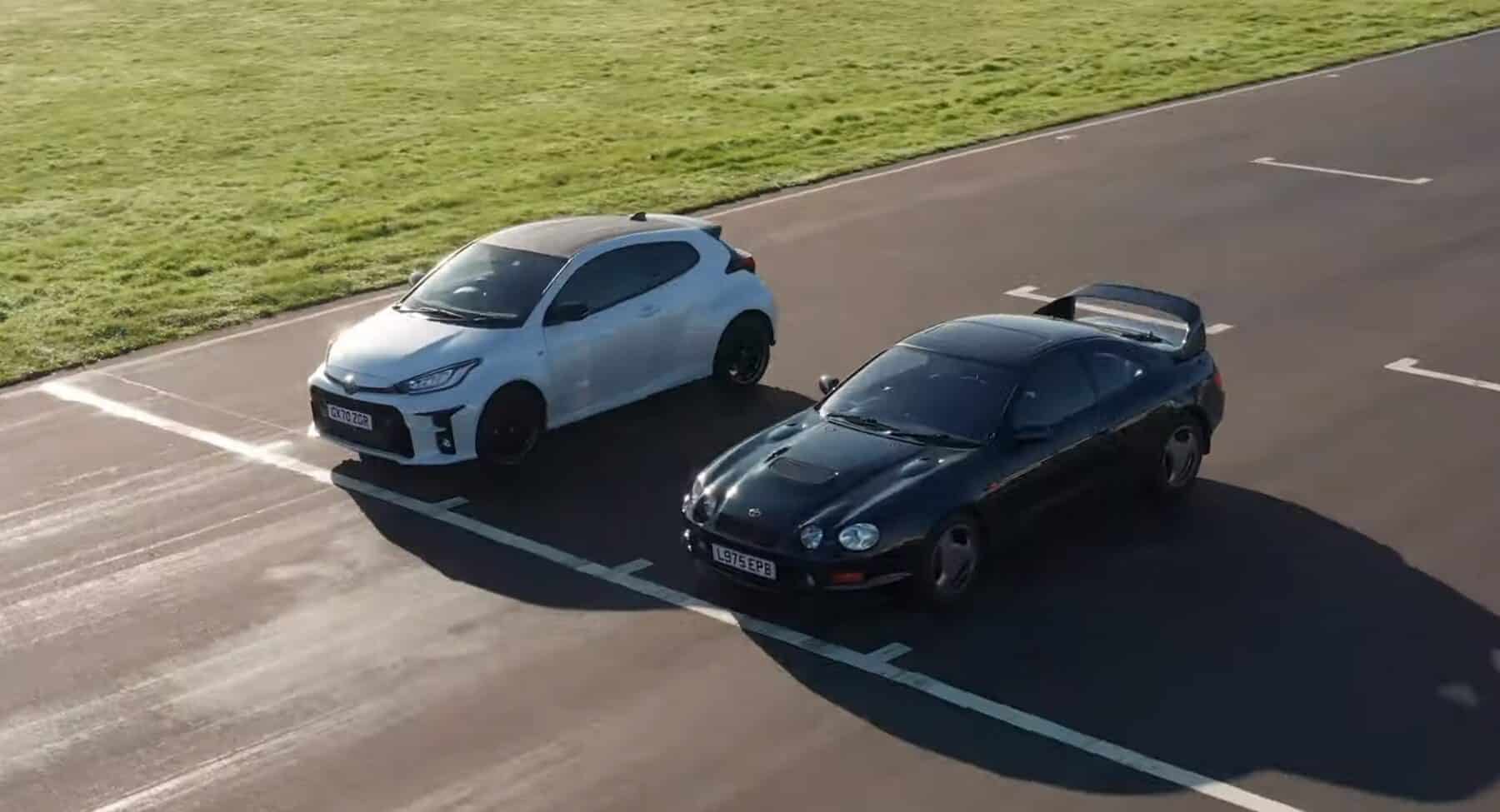 As we have already told you, the GT-Four traction is the predecessor of the current GR-Four, guilty of the fact that the new Toyota GR Yaris is one of the purest and funniest cars that exist today. The million dollar question is: how much has Toyota's all-wheel drive evolved in the last 20 years? To show us, Fifth Gear's Jason Plato took on the Toyota GR Yaris and Celica GT-Four ST205 on the track.
Built between 1994 and 1999, the ST205 was the most powerful Celica to date thanks to a 2.0-liter four-cylinder engine generating 239 hp. In contrast, the engine of the GR Yaris is a new turbocharged three-cylinder unit with many new features. With a displacement of 1,618 cm3, develops a maximum of 261 hp (192 kW) and 360 Nm of torque.