Yesterday we met the Porsche 911 GT3 2021 and, as usual, the seventh edition of this sports car has been developed in close collaboration with Porsche Motorsport, the brand's racing department. The transfer of true racing technology to a series production model is greater than ever before.
To demonstrate its full potential and the roar of the four-liter six-cylinder boxer engine with a power of 510 hp (375 kW), the German firm today delights us with a video of the 911 GT3 in its natural habitat: the Green Hell. You should know that the block is based on the one used by the 911 GT3 R, extensively tested and improved in endurance racing.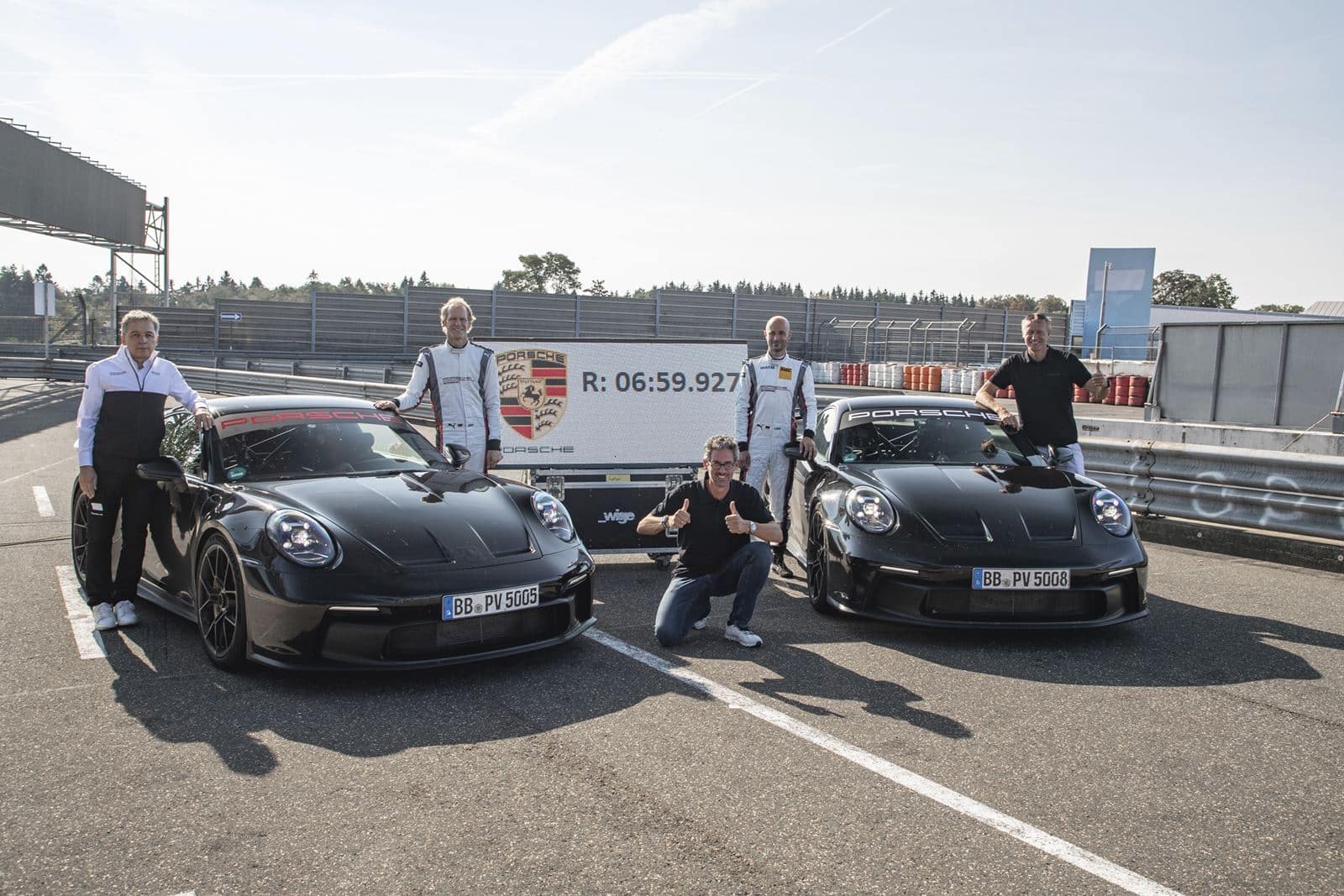 The character that distinguishes the 911 GT3 is based on the sum of all its special features.
With a top speed of 320 km / h (318 km / h with PDK), it is even faster than the previous 911 GT3 RS, accelerating from 0 to 100 km / h in 3.4 seconds. Porsche also offers the new model with a six-speed manual gearbox, to make the driving experience even purer.
The sports car set an impressive record during the final phase of its tuning, becoming the first series-production model with a naturally aspirated engine to break below the seven-minute mark. Specifically, development driver Lars Kern set a time of 6: 59.927 minutes in a full lap of the 20.8-kilometer track.