Subaru of America revealed a few months ago the most outrageous Subaru WRX STI ever, a bespoke tire destroyer that stars in the latest installment of Hoonigan's Gymkhana video series featuring the Subaru Motorsports USA driver. Travis pastrana at the wheel.
Building on Subaru's championship-winning rally and rallycross experience, the company now aims to take Gymkhana to the next level. Subaru and Hoonigan announced in May that Travis pastrana would take over the Gymkhana series by 2021, replacing Ken Block.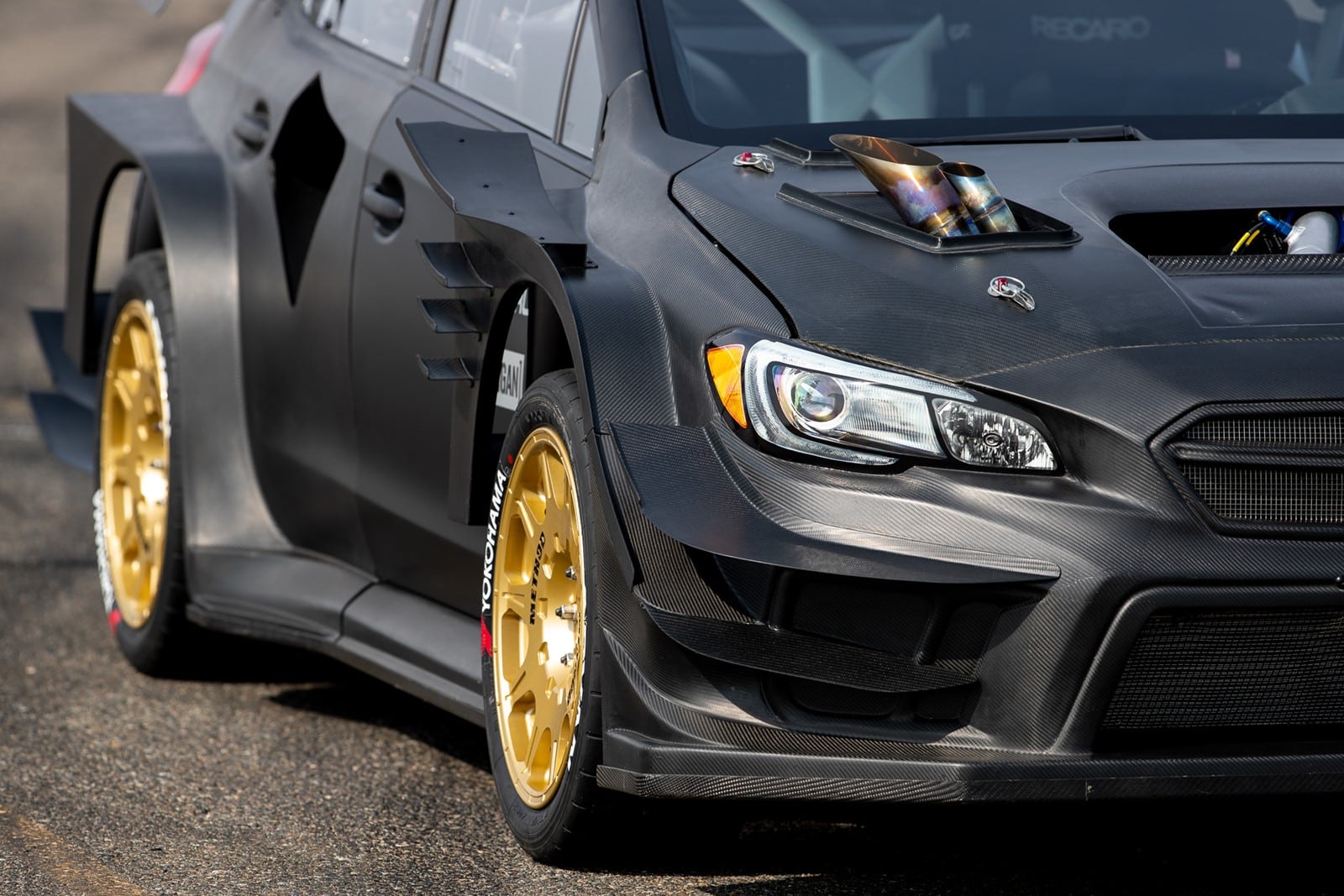 With that will return the series to its roots, but promising a new version of the Gymkhana concept. With Pastrana's decades of experience in rally, rallycross, supercross, freestyle motocross, NASCAR, and stunts, Subaru was tasked with delivering a vehicle that could do things no car has ever been asked to do in a Gymkhana.
With a boxer engine custom-built, a flame-spitting hood exhaust, long-travel suspension, and a race-ready interior built to Pastrana specs, this is an STI born to destroy tires. In fact, the model features so many custom components that it's practically a brand new car.
The bodywork of the WRX STI is the only element that allows us to recognize it as such, but even it has been profoundly modified and now boasts a Kevlar and carbon fiber mix, with multiple dressings that optimize the aerodynamics and cooling of the internal components.
The chassis is custom made and features a full roll cage. Under the hood, Subaru Motorsport and Vermont SportsCar have made some changes, integrating a 2.3-liter displacement, twin timing belts, a huge turbocharger, an Inconel exhaust coming out of the hood and the crankshaft of a Subaru RallyCross.
Thanks to deep modifications, this Subaru WRX STI delivers a whopping 874 hp, being associated with a Sadev six-speed sequential transmission that sends all the force to all four wheels. In addition to detailing the process of building the car, these videos reveal details of the filming of the Gymkhana 11 Enjoy them!