The koenigsegg electric motor it is already a reality. Today the company presents us with a new electric drive unit that has been developed in-house and uses completely new electric motors. Baptized as Terrierit is a torque vectoring electric drive unit.
For its operation it uses two Quark engines with a "new torque/power-rich balance between radial (power dense) and axial (torque dense) flux topology called Raxial Flux«. This motor also incorporates a David inverter and planetary gear sets.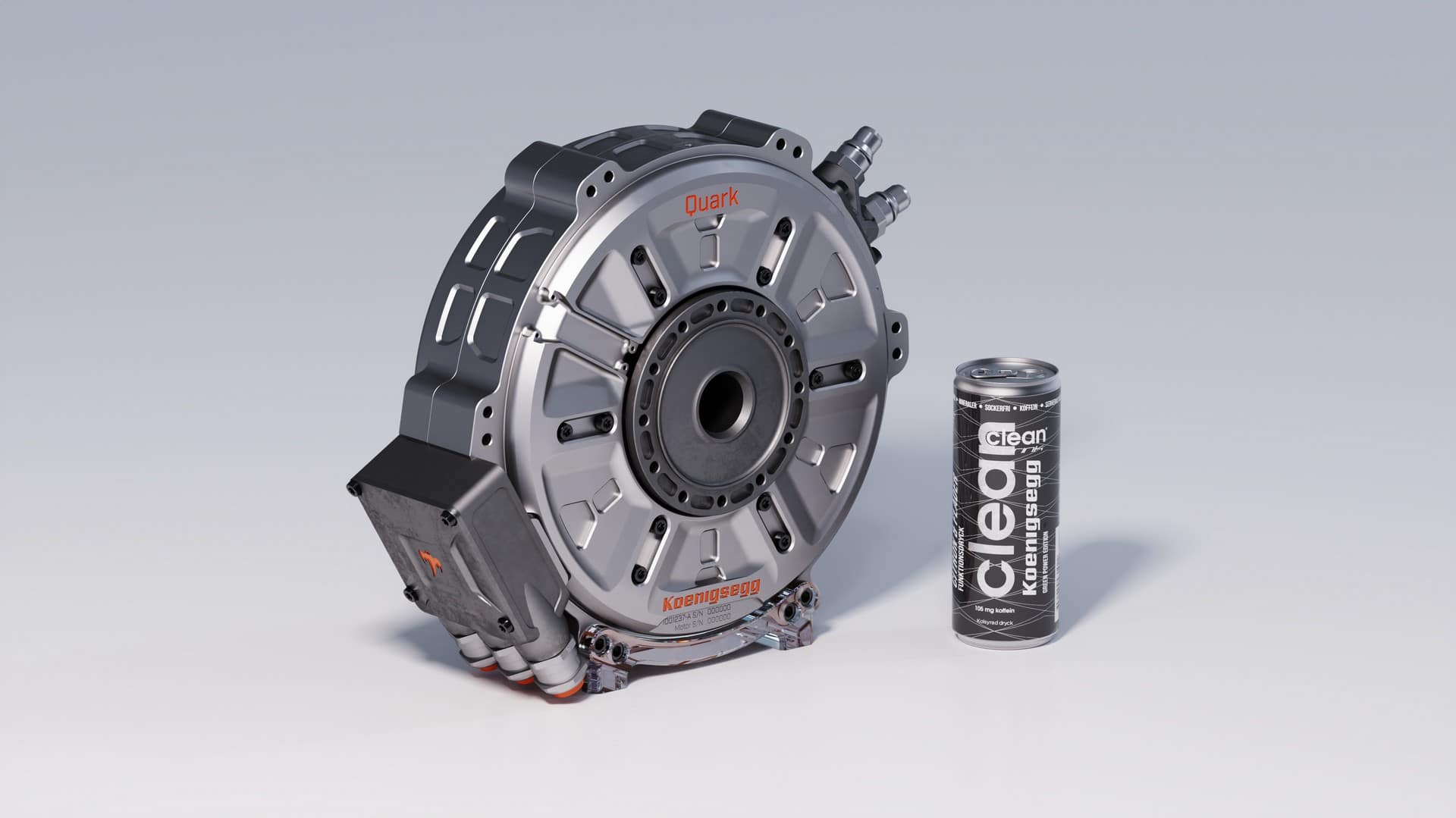 This is the Koenigsegg electric motor
Koenigsegg notes that he noted that the Terrier is the "Most power/torque dense torque vectoring drive unit in the electric vehicle industry«. Each Quark unit produces 340 hp (250 kW) of power and 600 Nm of peak torque. As a result, each Terrier spends 680 hp (500 kW) of power and 1,100Nm of pair
And beware, because the weight is only 85 kilograms. Although it is true that all the figures are provisional, it looks very good. Koenigsegg notes that the "key driver" for the development of the Quark electric motor was to continue its record-setting legacy laid by the Gemera.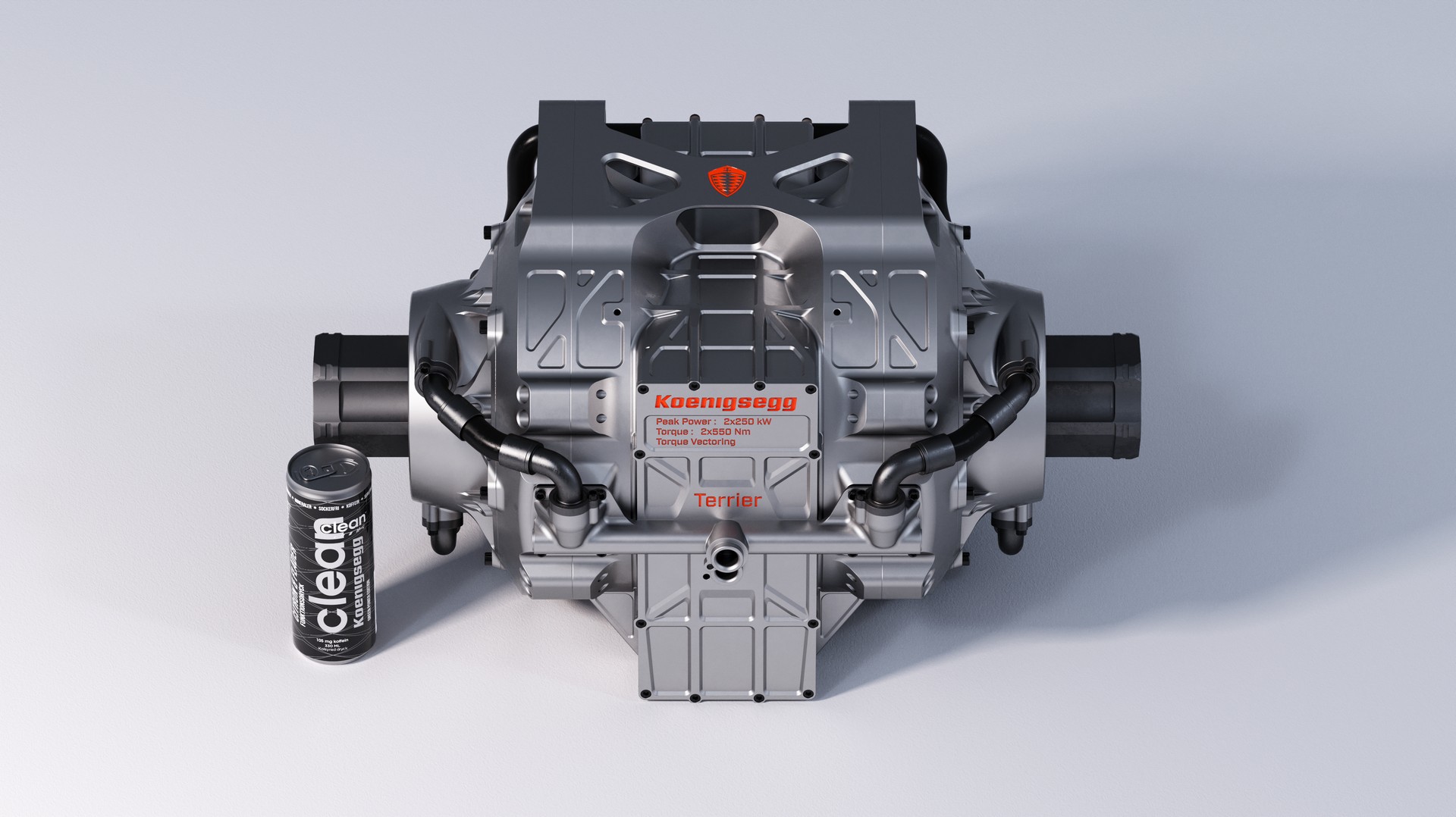 The idea of ​​the manufacturer is «offer the market the opportunity to harness an ultra-compact, torque-rich electric motor for a wide range of applications". This is so because its electric motor It is not only intended for automotive. It can also be installed on vertical take-off and landing ships and aircraft.
Why Quark? Because this electric motor «reconsiders the fundamentals of magnetism, materials, cooling, and packaging instead of following the norm«. As Koenigsegg explains, quarks are the only particle that "experience the four fundamental forces: electromagnetism, gravitation, strong interaction and weak interaction«.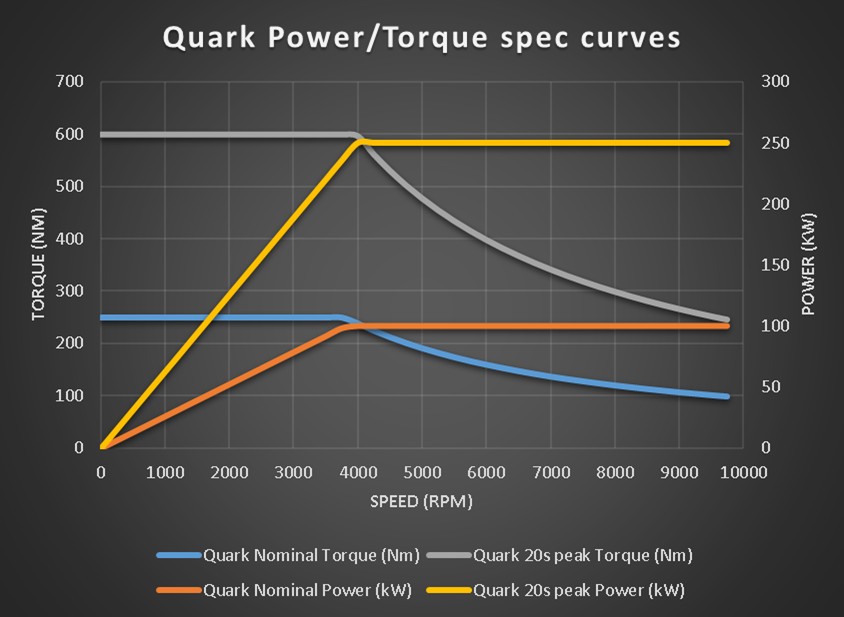 The Terrier is a lightweight, powerful and compact electric drive unit that can be mounted directly to the chassis.
Dragos-Mihai Postariu points out that "the Quark is designed to beef up the Gemera's low-speed range for brutal acceleration. The ICE focuses on the high-speed range. In terms of performance a huge increase in power is achieved, followed by a continuous drive to record speed (400 km/h) with no loss of torque or power.".
Image gallery