The Tokyo Motor Show is just around the corner and Nissan has already revealed the prototypes with which it will be present at the event. One of the main stars of the show will be the Caravan Mountain Base Concept, a nod to the camper of tomorrow. On the outside it stands out for its robust appearance, while the interior presents some clever solutions.
The front is black, with a rough appearance that simulates the liner material of a box pick up. A crash bar with LED lighting protects the headlights, while an auxiliary LED lighting bar presides over the roof. Interestingly, the body side panels are made of wood.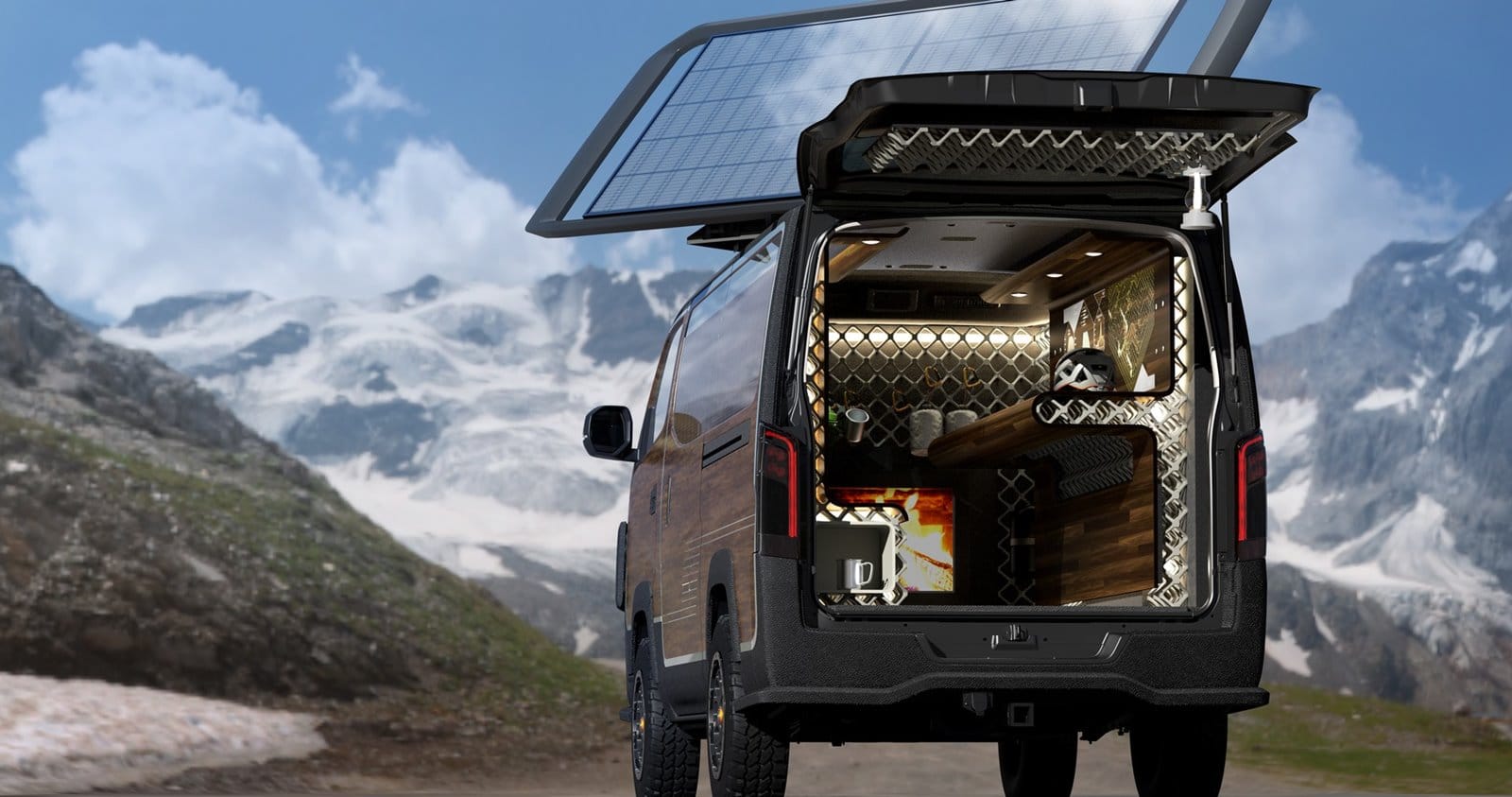 To enjoy electricity during your adventures, a drop down solar panel rests on the roof. The tires put the icing on the cake beadlock black with off-road tires. Inside, the floor and walls are paneled in wood. One side of the interior has a work table and on the opposite side we find a bench.
The most curious detail is the digital fireplace that brings a homey touch to the whole. Next to the Mountain Base will be the Caravan Myroom Concept, whose cabin is even more welcoming. The exteriors are similar in terms of materials, but inside a large central mattress is the protagonist. In the background we see a sofa and there is a bookcase, a table and cabinets.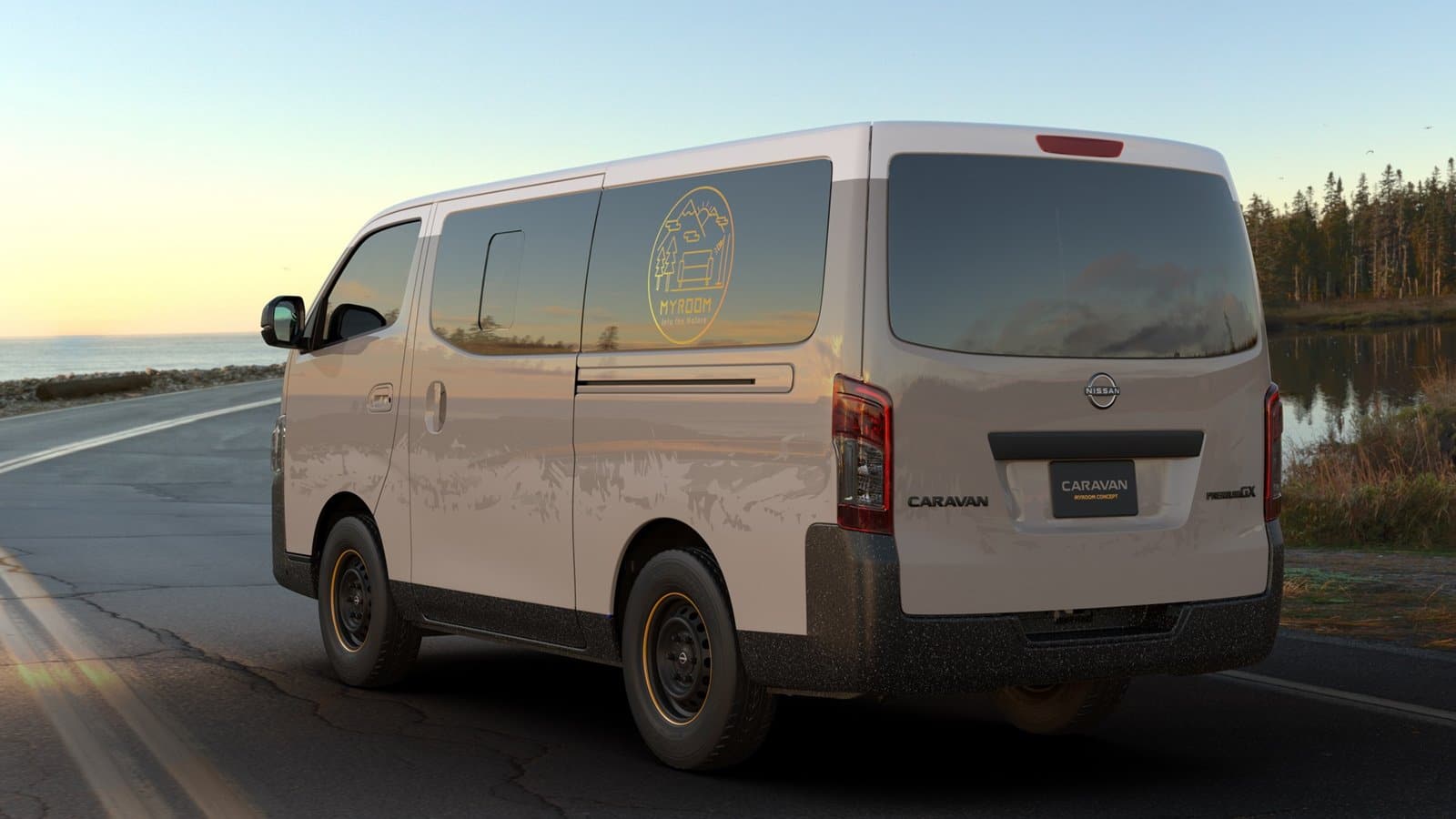 What else will Nissan bring to Tokyo?
The Japanese company will also be present in Tokyo from January 14 to 16 with the new Fairlady z. We will see a customized version with «exterior styling elements that will be a nod to the Z heritage and fan enthusiasm«. He will be joined by a special edition of the Ariya, the competition model Z GT500 and the Nissan gt-r nismo.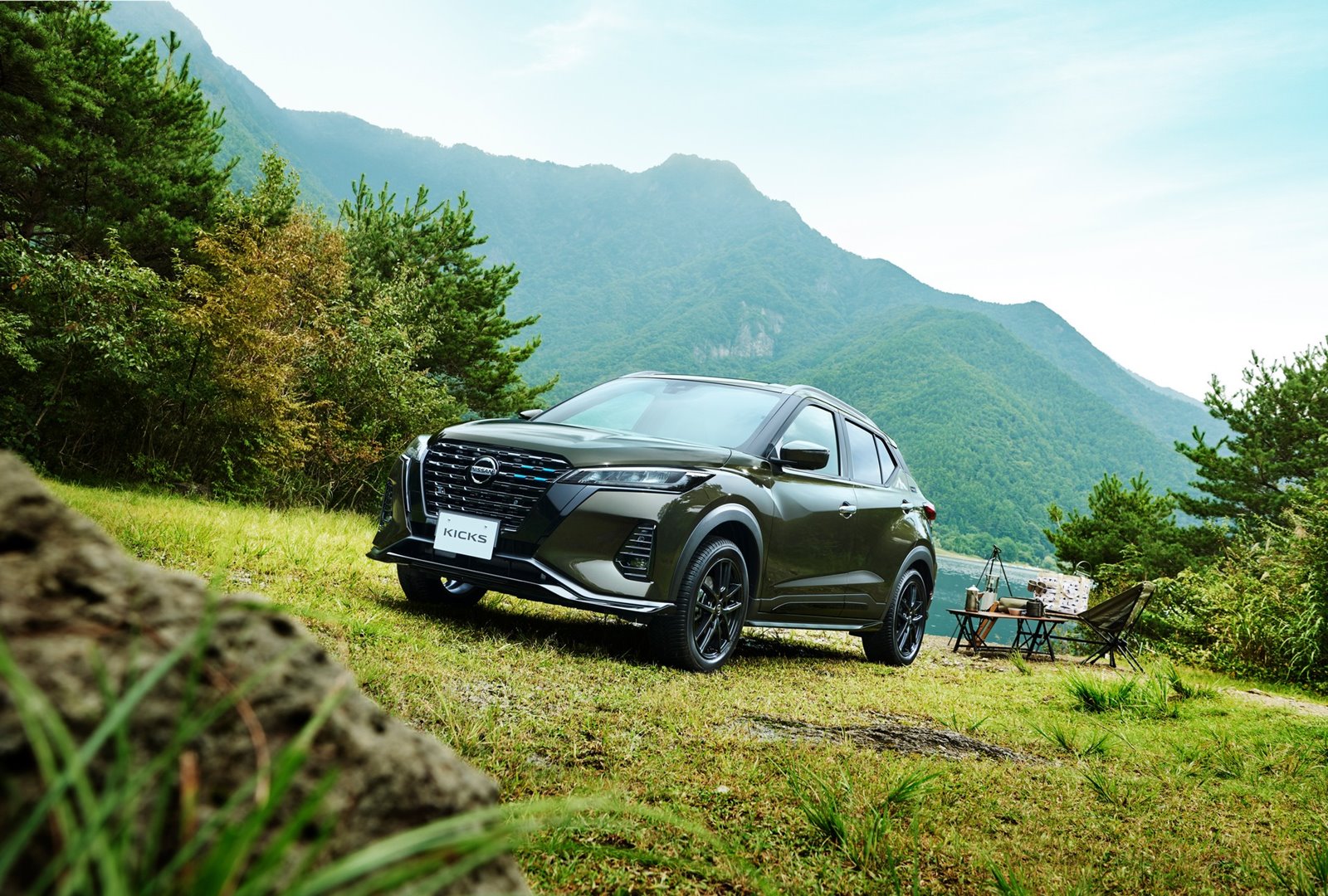 There will also be two Note Autech personalized. One features a raised suspension and a custom skid plate; while the other sports a lowered suspension and a «premium interior«. They put the icing on the cake Note Aura Nismo and the Nissan Kicks Columbia Edition, which has been developed in collaboration with Columbia Sportswear.
Image gallery