With the new BMW CE 04 and the new BMW F 900 XR In its official version for the police, it has been presented in cooperation with BMW Motorrad Holland, at Milipol 2021, a specialized show that is being held in Paris.
With this, BMW adds two superior and forward-thinking vehicles to the range alongside the current police versions: R 1250 RT, F 750 GS and F 850 ​​GS.
The new BMW CE 04 in police version shows us what BMW believes will be sustainable and future-oriented electric mobility for the city and urban areas.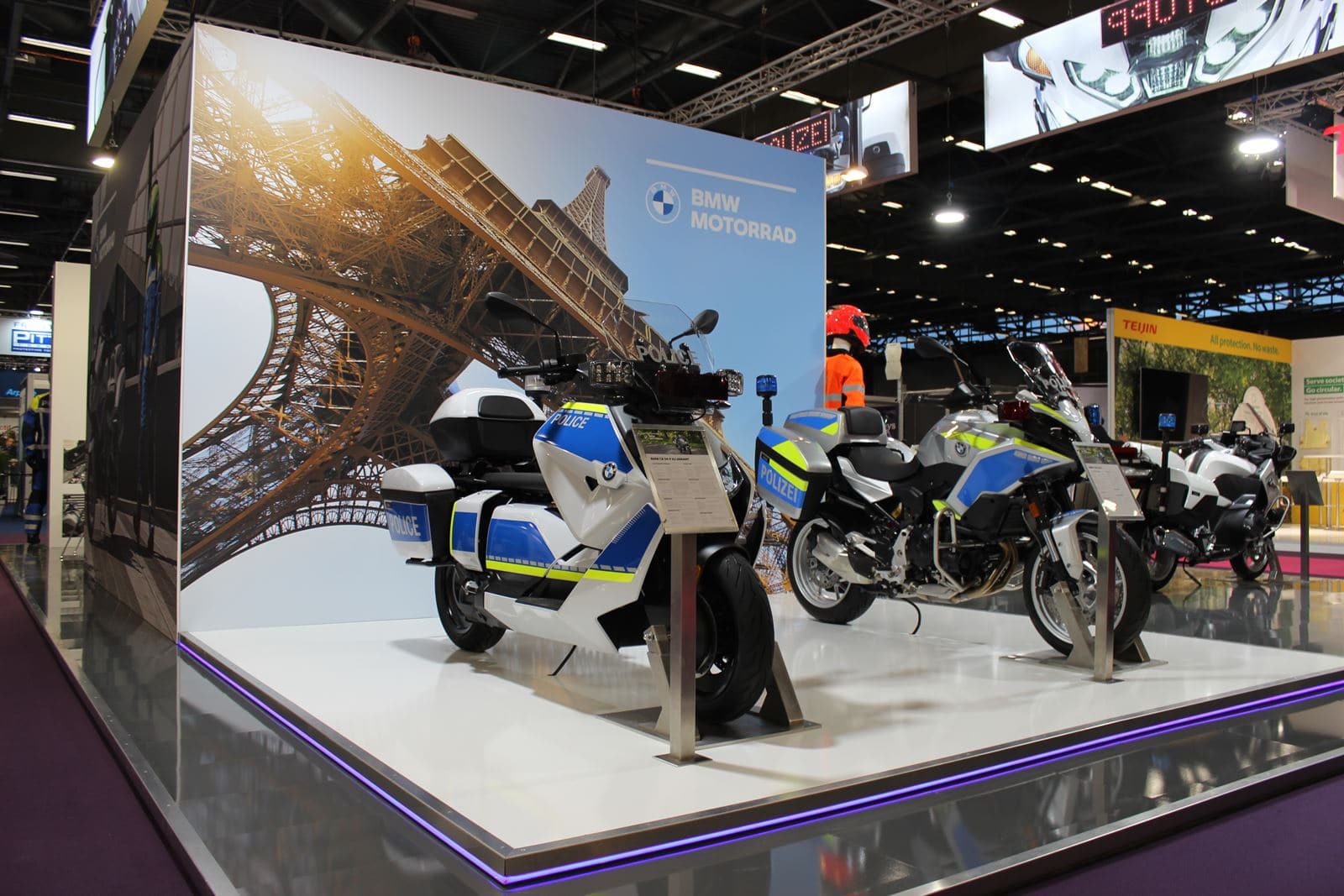 The new CE 04, which was introduced a few months ago, plays a particularly important role, as it is a dynamic, zero-emission electric scooter that is offered tailored to the requirements of special authorities by offering flexible options and a high standard. of operational experience in urban and metropolitan areas.
With a maximum power 30 kW (41 hp), the new BMW CE 04 features a powerful engine. The maximum speed is 120 km / h.
With 60.6 Ah (8.9 kWh), the new BMW CE 04 offers a range of around 130 kilometers. This guarantees a driving adjusted only and exclusively to urban environments.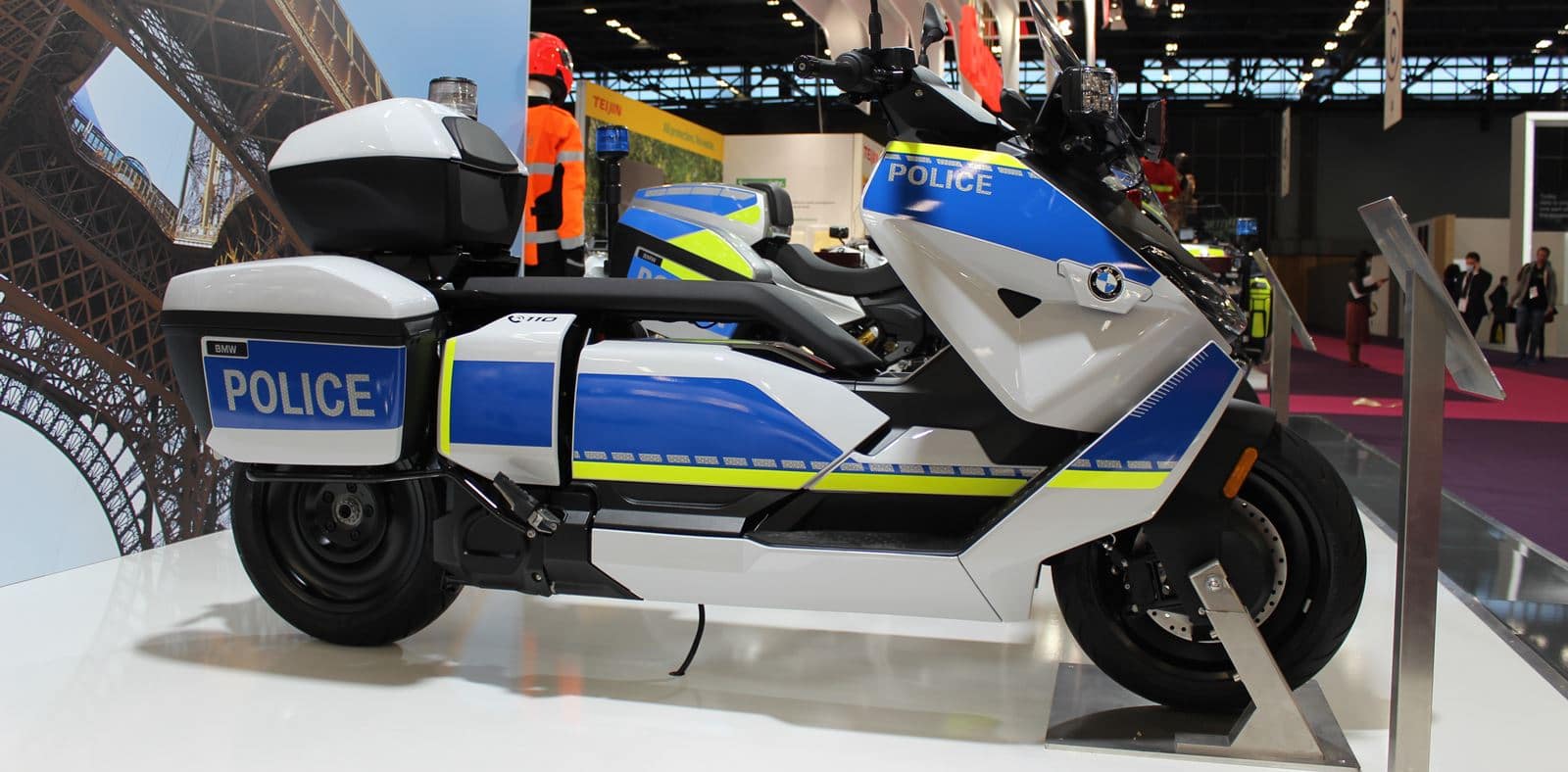 In addition, the official version of the new CE 04 also has a number of technical characteristics for police work such as slip control using ASC (Automatic Stability Control), DTC (Dynamic Traction Control), three driving modes "ECO", "Rain" and "Road", "Dynamic" driving mode, suspension and chassis directionally with frame main tubular steel, a powerful braking system with ABS, 10.25 "TFT color screen with integrated map navigation and wide connectivity as standard, LED lighting, wind deflector, side and front storage compartments, customizable ergonomics thanks to the choice of various seats, LED police lighting, siren and much more.
Source | BMW