In 2022 it will be 50 years of BMW M. That is precisely the reason why the Bavarian firm has wanted to put all the meat on the grill in its commitment to the Official MotoGP Car. This year the protagonist is nothing less than the BMW M2 CS Racing MotoGP Safety Car. The season begins on March 6 with the Qatar Grand Prix.
As a curiosity, it should be noted that it is the first pure competition model which is used as the main car in MotoGP. The BMW M2 CS Racing has been successful in a wide range of championships. As a thoroughbred race car, it is perfectly suited to lead the grid as a safety car in motorcycle racing's biggest competition.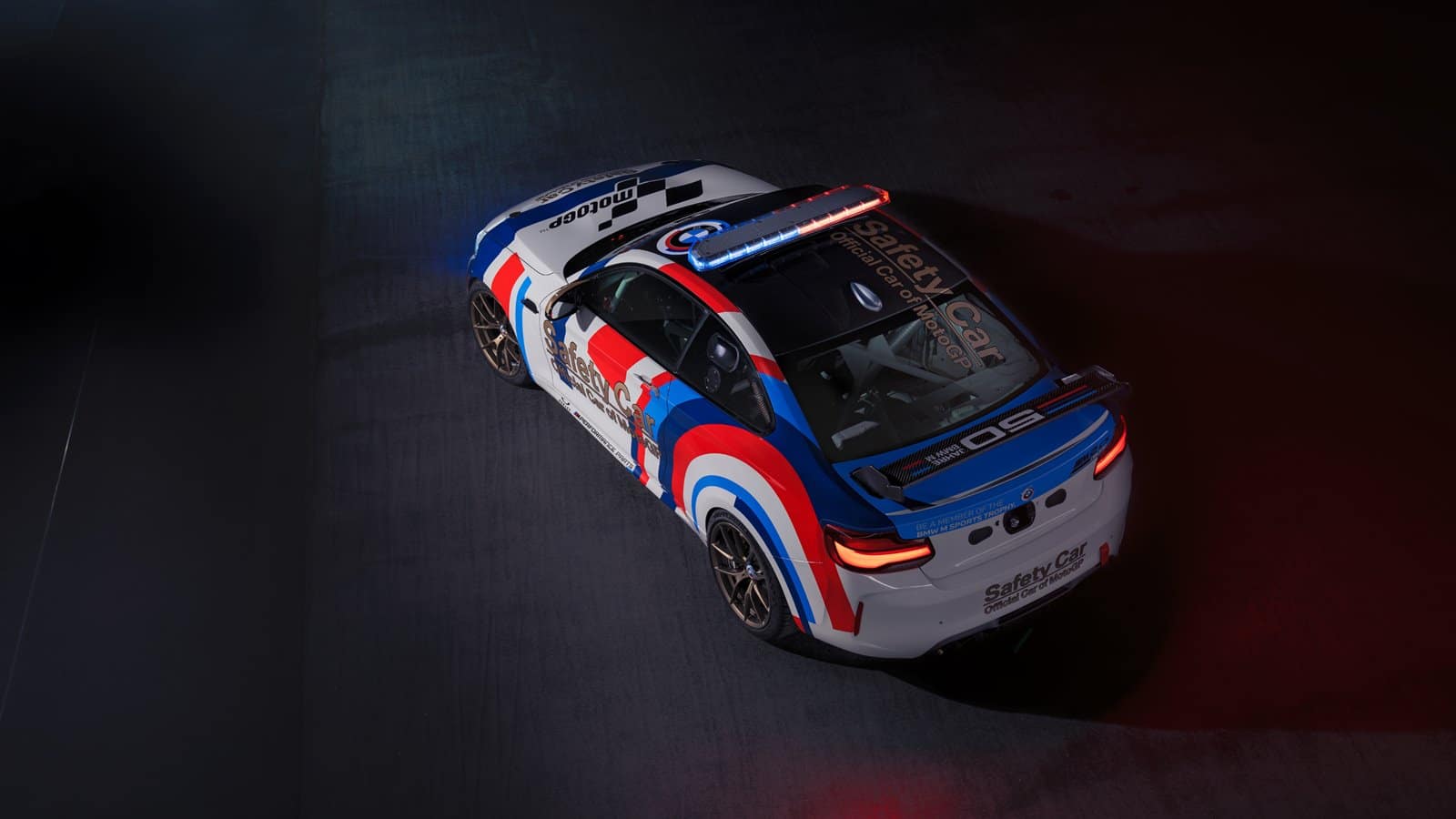 The BMW M2 CS Racing MotoGP Safety Car shows how deeply embedded BMW M is with motorsport. Next to him they will not miss Other Safety Cars like the BMW M3 and M4 Competition, the M5 CS and the M8 Competition Gran Coupé. The icing on the cake will be the BMW X5 M Competition Medical Car, two BMW M 1000 RR Safety Bikes and the BMW i4 M50 Safety Car for the MotoE.
Inside the BMW M2 CS Racing MotoGP Safety Car
Based on the BMW M2 CS Racing, this coupé continues the brand's tradition of customer-focused racing vehicles. It has been fine-tuned on some of the most demanding circuits, such as Miramas (France), Portimão (Portugal) and the iconic Nürburgring-Nordschleife.
For its development, the BMW Motorsport engineers have taken the BMW M2 CS as a basis and incorporated many of the development ideas of the BMW M4 GT4. The BMW M2 CS Racing has in its entrails an S55 six-cylinder engine with BMW M TwinPower Turbo technology.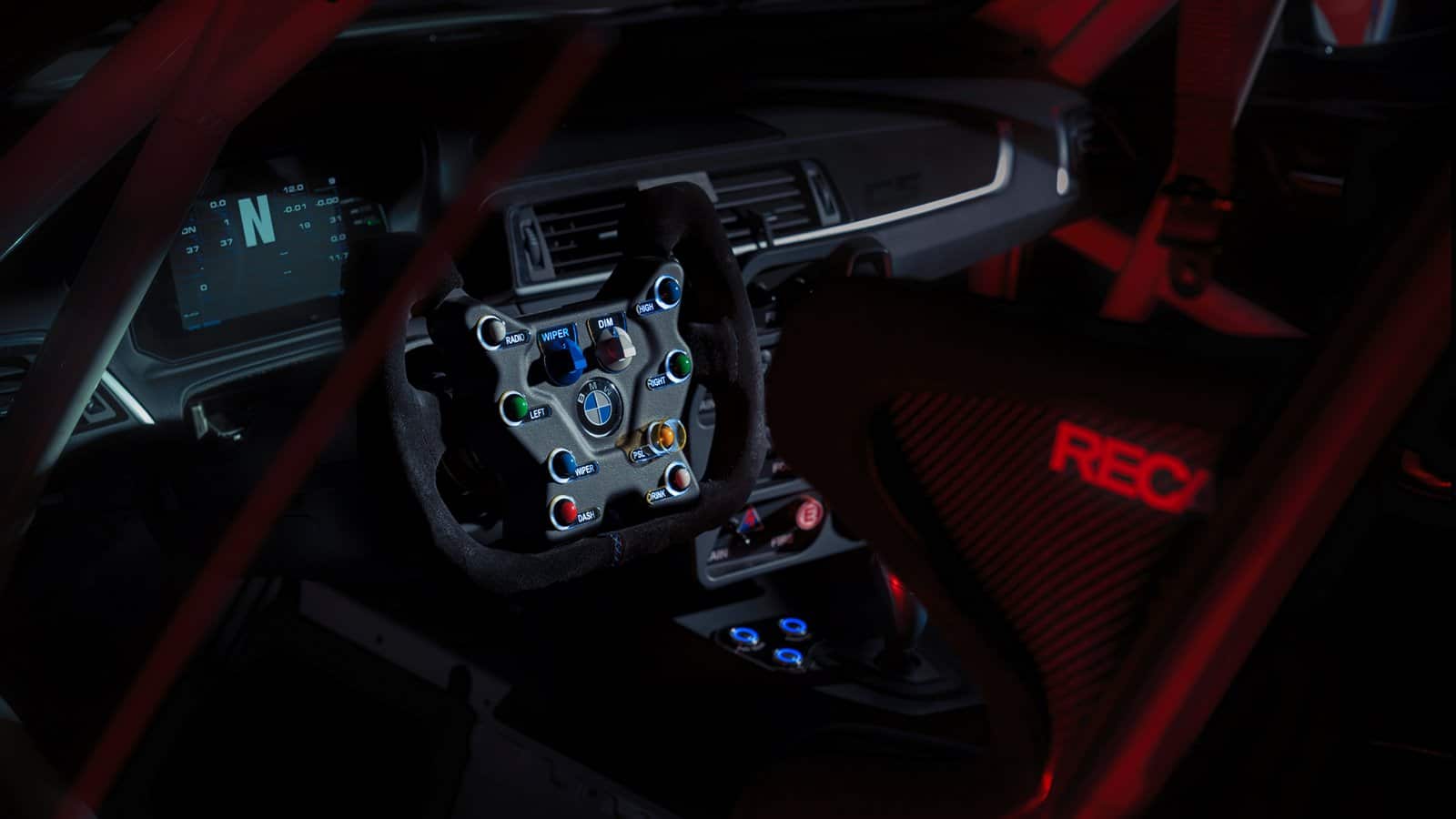 With a displacement of 2,979 cc, in this competition version it can develop between 280 hp Y 450 hpdepending on the Balance of Performance or Permit B classification. maximum torque of 550 Nm It is transmitted through a 7-speed dual-clutch gearbox. This has been applied using a software specialized for competition.
Another highlight of the BMW M2 CS Racing is the engine management. It also features motorsport-specific driving aids such as ABS and DSC, a mechanical limited-slip differential with independently preloaded and cooled cooling, as well as purpose-built driveshafts and a carbon roof.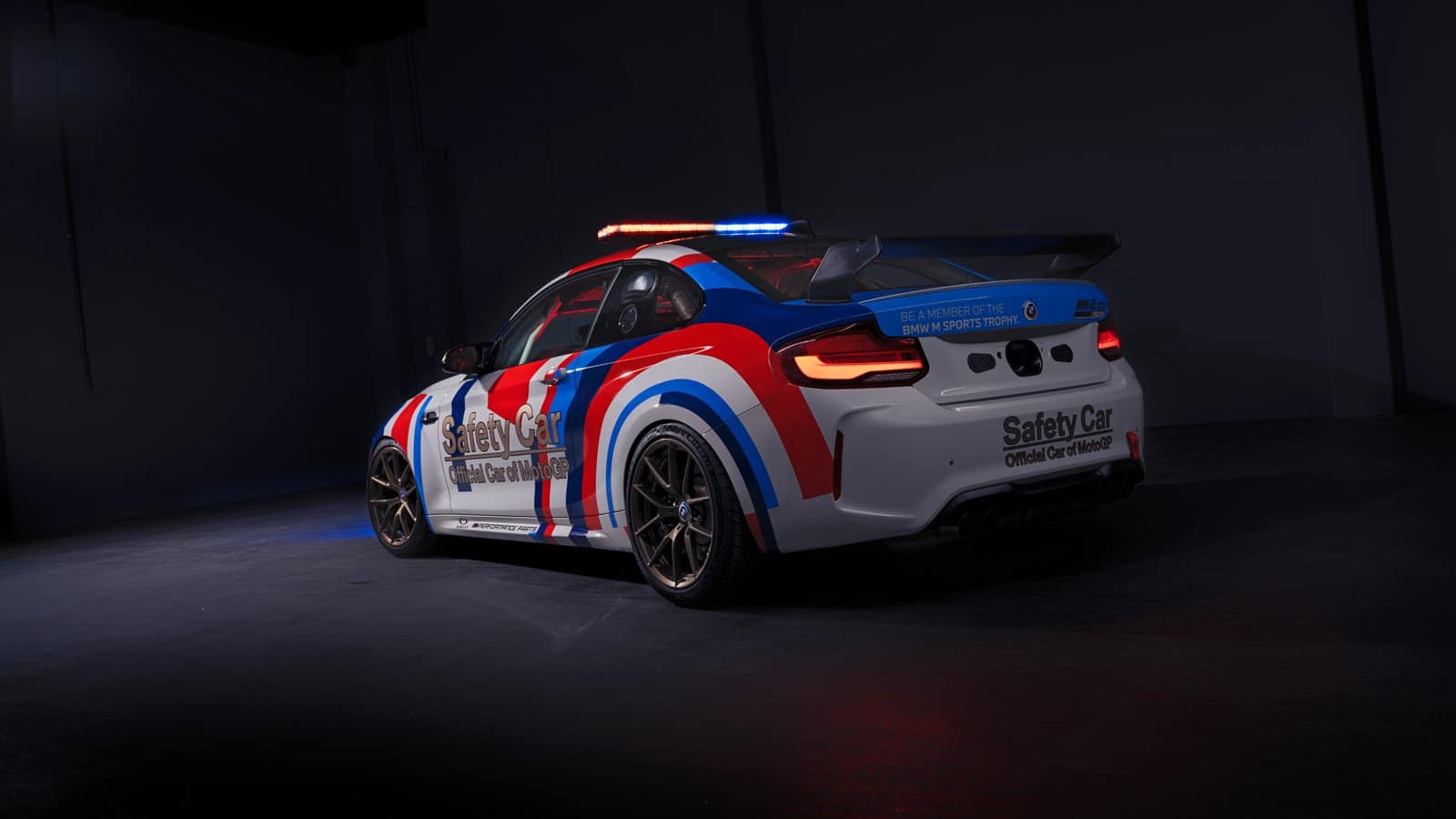 For its role as MotoGP Safety Car, the BMW M2 CS Racing has only required modifications in a few areas, including the addition of light bars on the roof and headlights. The livery of the new BMW M2 CS Racing MotoGP Safety Cars refers to the 50th anniversary and is based on the anniversary logo of BMW M GmbH.
Image gallery