Many doubted it, but after his presentation the Bugatti Chiron established itself as the new benchmark of the hypercar market. As the fastest and most powerful production vehicle in the brand's 112-year history, it pushed the boundaries of automotive design, technology, engineering and manufacturing.
It is not surprising that the price of optional equipment is around the same figures as buying a Ferrari. Of course, its maintenance It's not cheap either. And we are concerned about how much it costs to transfer a car, own a vehicle or paint a car depending on the Autonomous Community.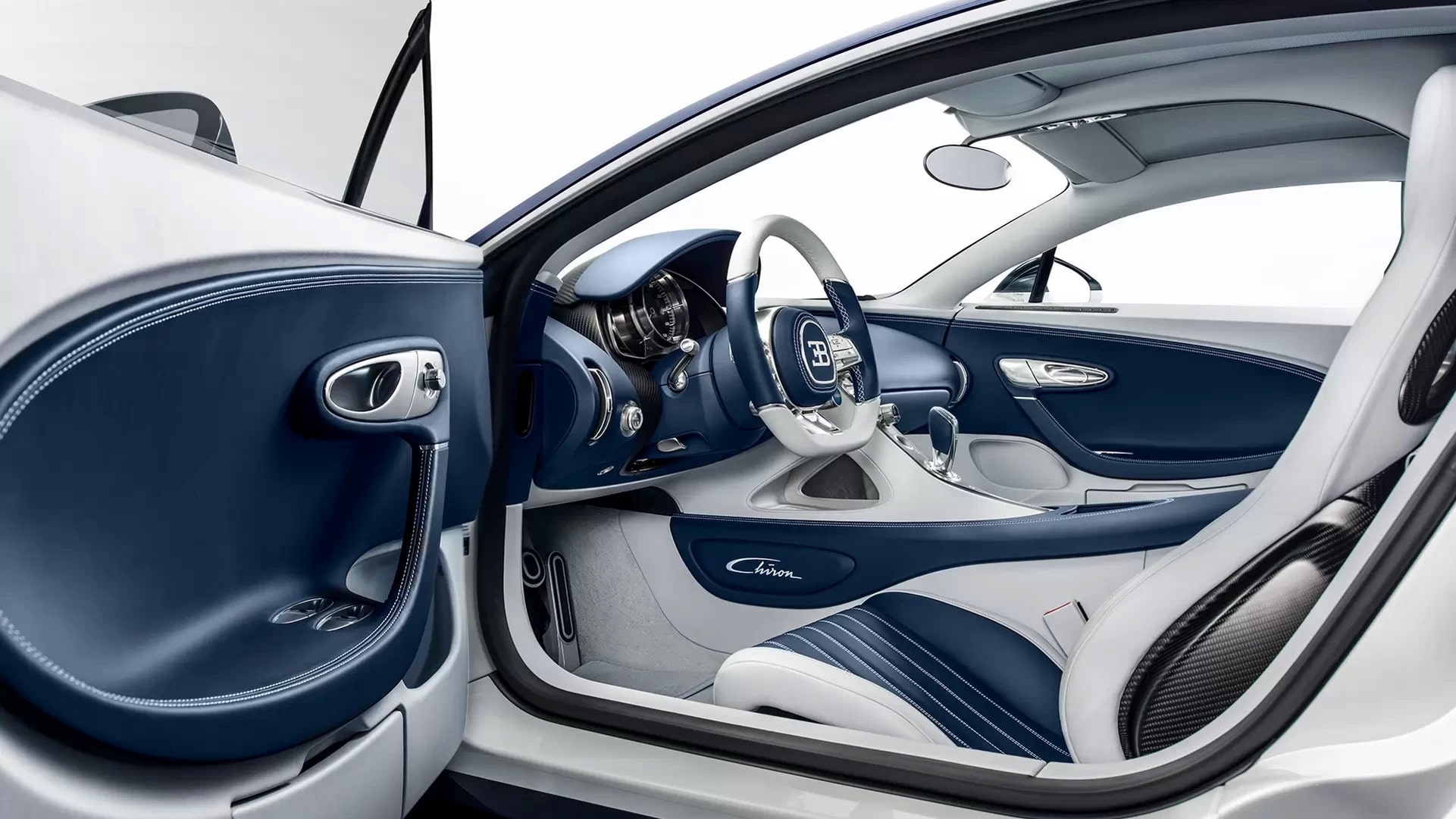 Of course, we like to go one step further and investigate the costs of some curiosities such as what teams pay to participate in Formula One, how much it costs to build a Tesla Model 3, what is the price of maintaining a car collection or what is the exorbitant maintenance cost of having a Bugatti Veyron.
If you still think that buying a car only means spending a lot of money at the dealership, you are very far from reality. cars are a "continuous stream of money". When it is not a mechanical traction tax, it is a breakdown and when it is not any of these things, it is the renewal of insurance, annual maintenance or the replacement of consumables.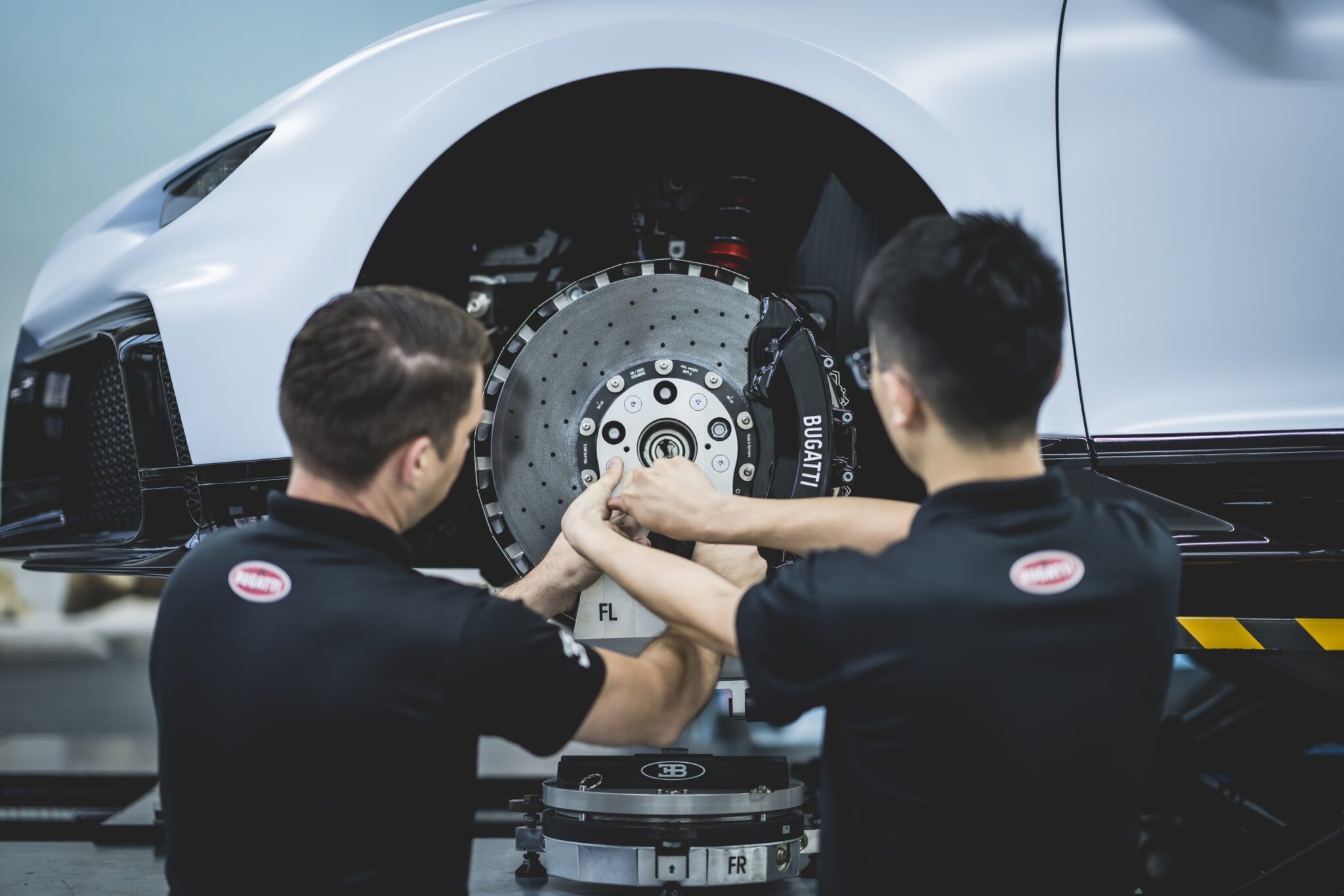 If we add to this the possibility of blows that are outside the insurance policy, the annual sum is more than considerable. Also, the more expensive and exclusive the car you want to buy, the more expensive each and every one of these aspects is. And beware, because if we also pay for brand image, as in the case of Bugatti Chironthe number rises through the clouds.
The price of the extras of a Bugatti Chiron
A user has shared the configurator window on the Facebook page of GT Board. The Bugatti Chiron featured includes options that bring the price to a total of $4,301,450, €3.78 million at the current exchange rate. We have to take into account that the base price of this Chiron is 3,825,000 dollars, €3.36 million at the current exchange rate.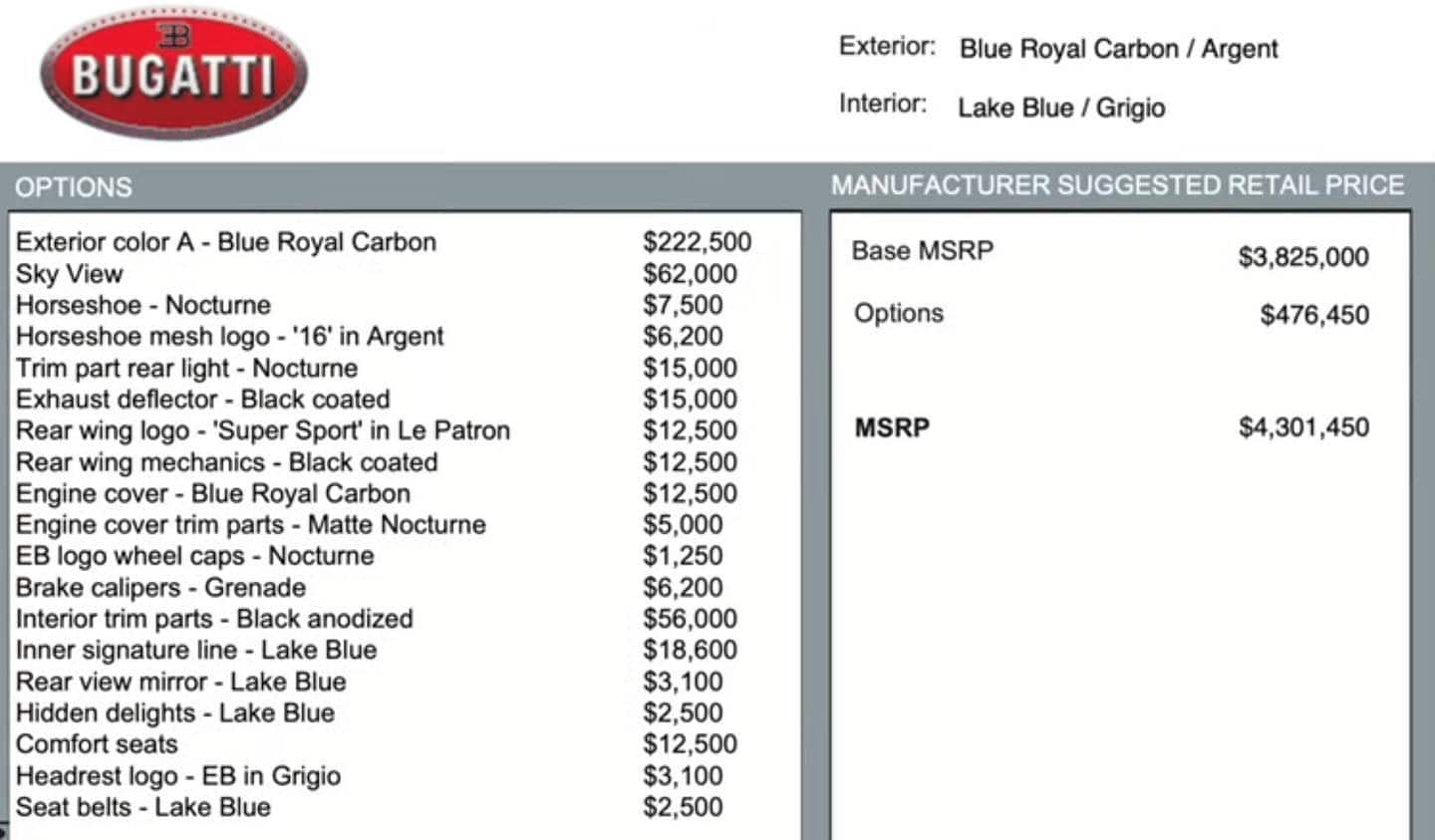 The most expensive option is undoubtedly the carbon fiber body in blue, which easily exceeds 200,000 euros to change. No less interesting is the option sky view for almost 60,000 euros to change. To give you an idea, the cheapest option is the wheel covers with the EB logo – Nocturne for about 1,000 euros to change.
What do you think? Would you be willing to spend this money if you had it?