At the Los Angeles Auto Show that will open its doors in a few hours it will be officially presented the Hyundai SEVEN Concept, a vehicle that advances the main lines of the next electric company of the firm that will possibly end up being called Ioniq7.
As a good product for a salon, the SEVEN Concept stands out for its futuristic forms that will capture the attention of the public. Despite this touch ahead of its time, it responds with solutions already seen in the Ioniq5 such as "pixel" lights or square shapes.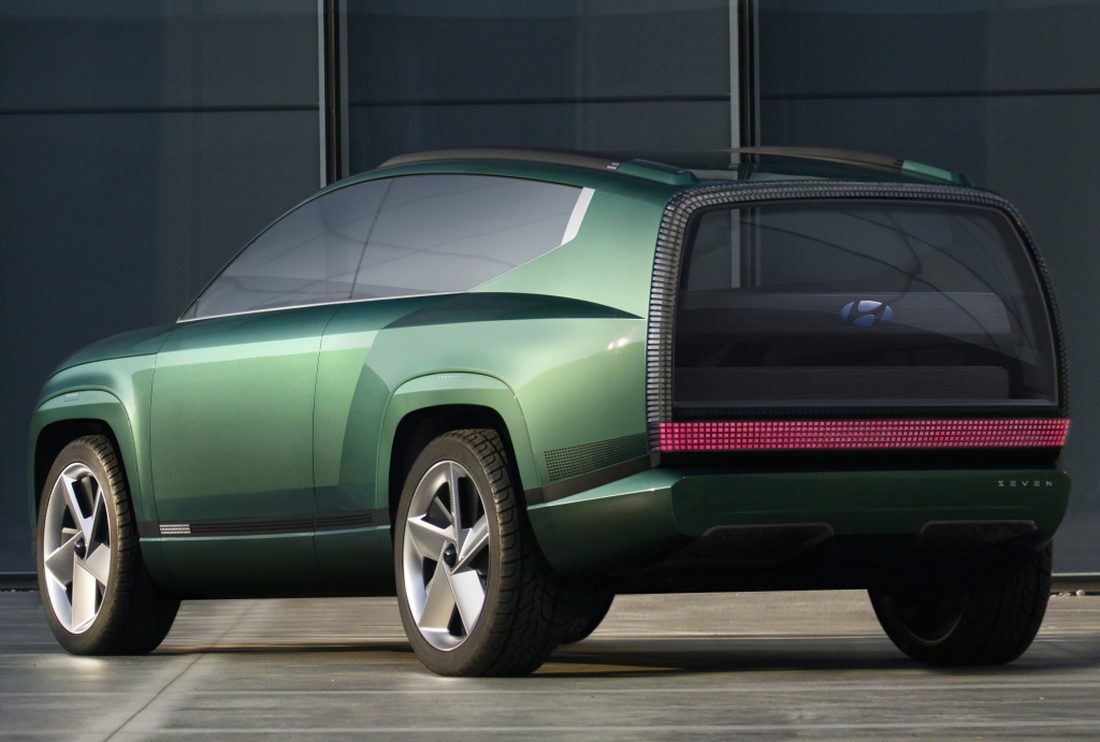 This concept, in addition to being striking, seems practical and makes use of asymmetry to win over the most nonconformist, something that they already achieved with the Veloster years ago … and that is that on the left side there is only one access door, leaving the comfort for the right with a large door in the opposite direction to the march to access the rear seats. Between this and the front there is no B-pillar, leaving a lot of free space.
The design of the cabin does not have to count too many things since it presents an excessively conceptual configuration that will not correspond to the versions that later end up reaching the market. The use of ecological and recycled materials is interesting that will soon be used in the brand in large quantities.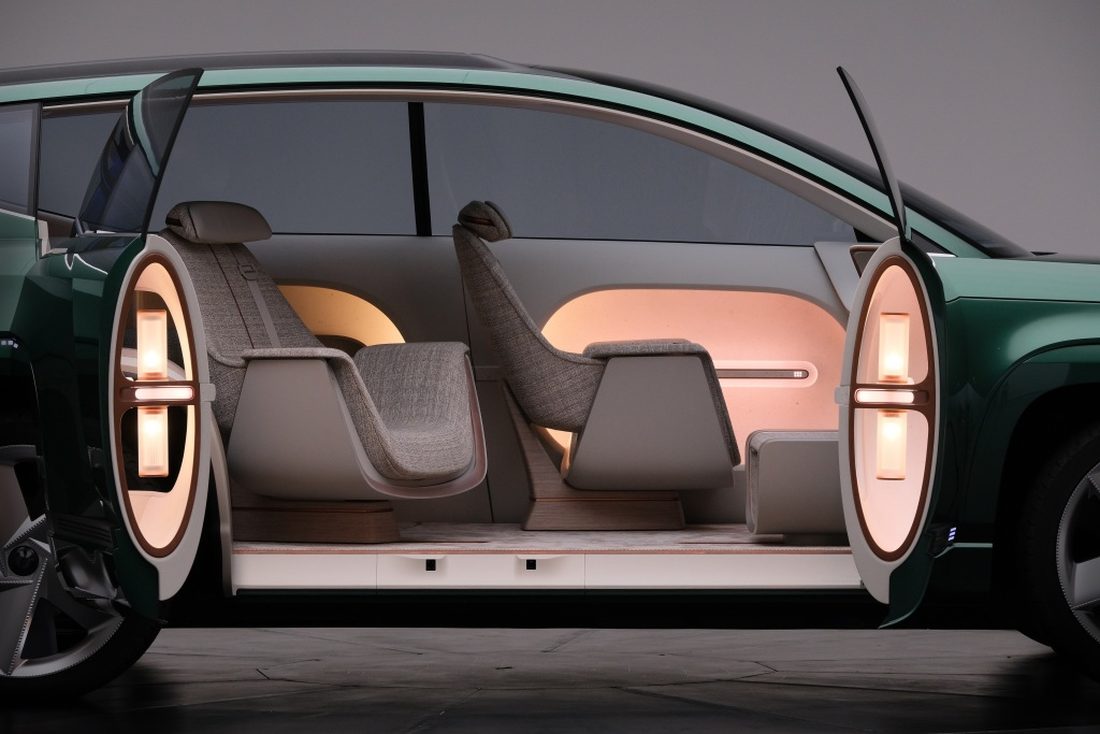 The platform that uses this model is the modular one already released in the Genesis GV60, Hyundai Ioniq5 and Kia EV6, and a mechanic that supports fast charges of 350 kW that will allow you to increase the autonomy in just 20 minutes (from 10 to 80%). The brand has not wanted to announce the capacity of the battery but does say that about 300 miles can be traveled with it complete, that is, 483 km.
The new Hyundai SEVEN Concept will be located above the Ioniq5 and Ioniq6, the latter planned so that its commercialization will start in a few months. From SEVEN we will have to expect a somewhat more conservative design and a realistic interior, although with the latest launches of the brand risking a lot they may surprise us.