The Mercedes-Benz range of electric vehicles was completed in 2020 with the electric V-Class. The Mercedes-Benz EQV landed in dealerships at the end of 2020 to become an interesting 'zero emissions' proposition. Now, thanks to Sortimo Walter Rüegg PLC, the German firm presents us with a Mercedes-Benz EQV camper.
We all know the V-Class Marco Polo and Horizon, but we were missing a proposal about the EQV as interesting as this one. The best of all is that is available on the European market. The conversion of this Swiss company includes a pop-up roof with a bed and optional integrated solar panels. There is also a modular bed for the rear compartment.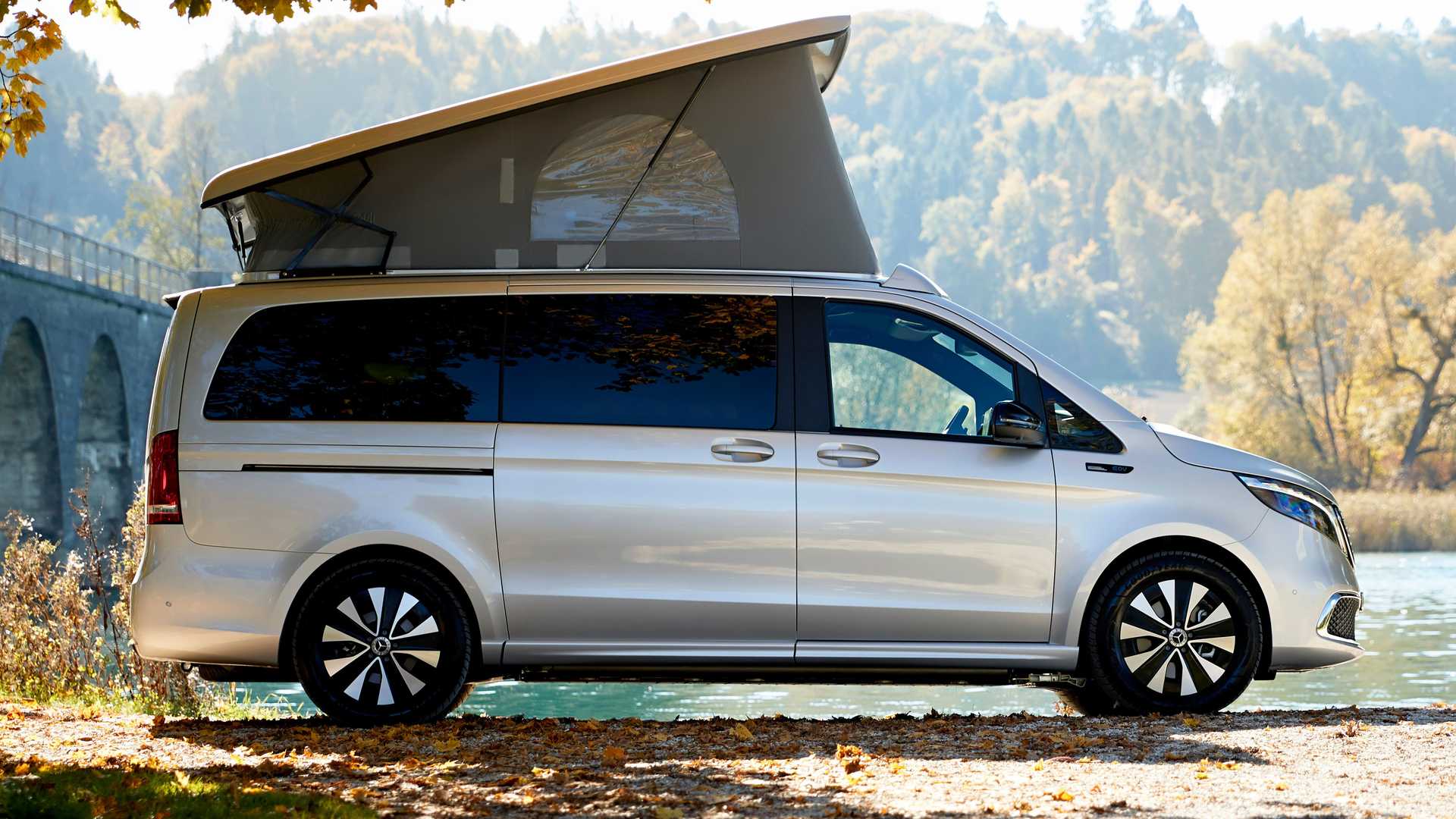 Not missing a kitchen unit for the trunk, making it really complete. The kitchen has a sink, a removable two-deck gas cooker, a refrigerator, and drawers for storing cutlery, cookware, and supplies. All of them are combined in a compact box that fits in the trunk, under the bed.
Best of all, this camperized EQV is still can be used as a passenger van. Simply unfold the rear seats. Equipment includes tinted rear windows, interior lighting, USB ports for charging devices, MBUX infotainment system and front swivel seats.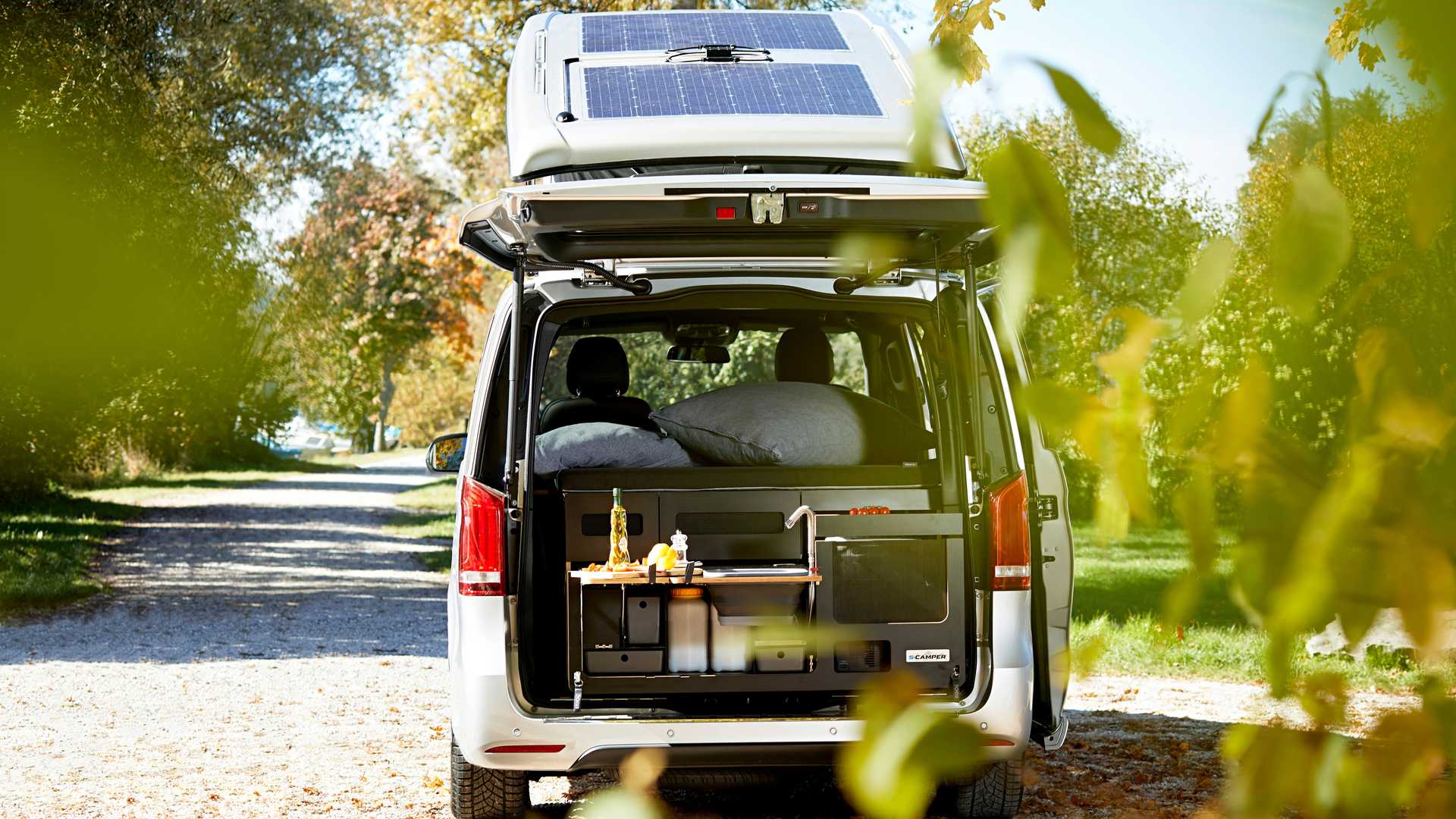 All modules are designed to be light, since weight is an important factor for electrical autonomy. In addition, solar panels Mounted on the roof they can produce 400 watts, which helps to charge the starter battery and the auxiliary battery for camping.
Under the skin of the Mercedes-Benz EQV camper
Derived from the Mercedes V-Class, the EQV is available in two lengths: 5,140mm or 5,370mm. There are two engines available. In Spain only the EQV 300, which has an electric motor that develops 204 hp. It is combined with an automatic gearbox and single-axle traction. Its top speed is limited to 140 km / h (or 160 km / h optionally).
The EQV battery has a capacity of 100 kWh, although only 90 kWh are useful. With it loaded they can be done 357 kilometers according to the WLTP cycle. The brand claims to be able to perform 487 kilometers in medium-low cycle WLTP (in somewhat more specific circumstances, for example, doing more city than highway).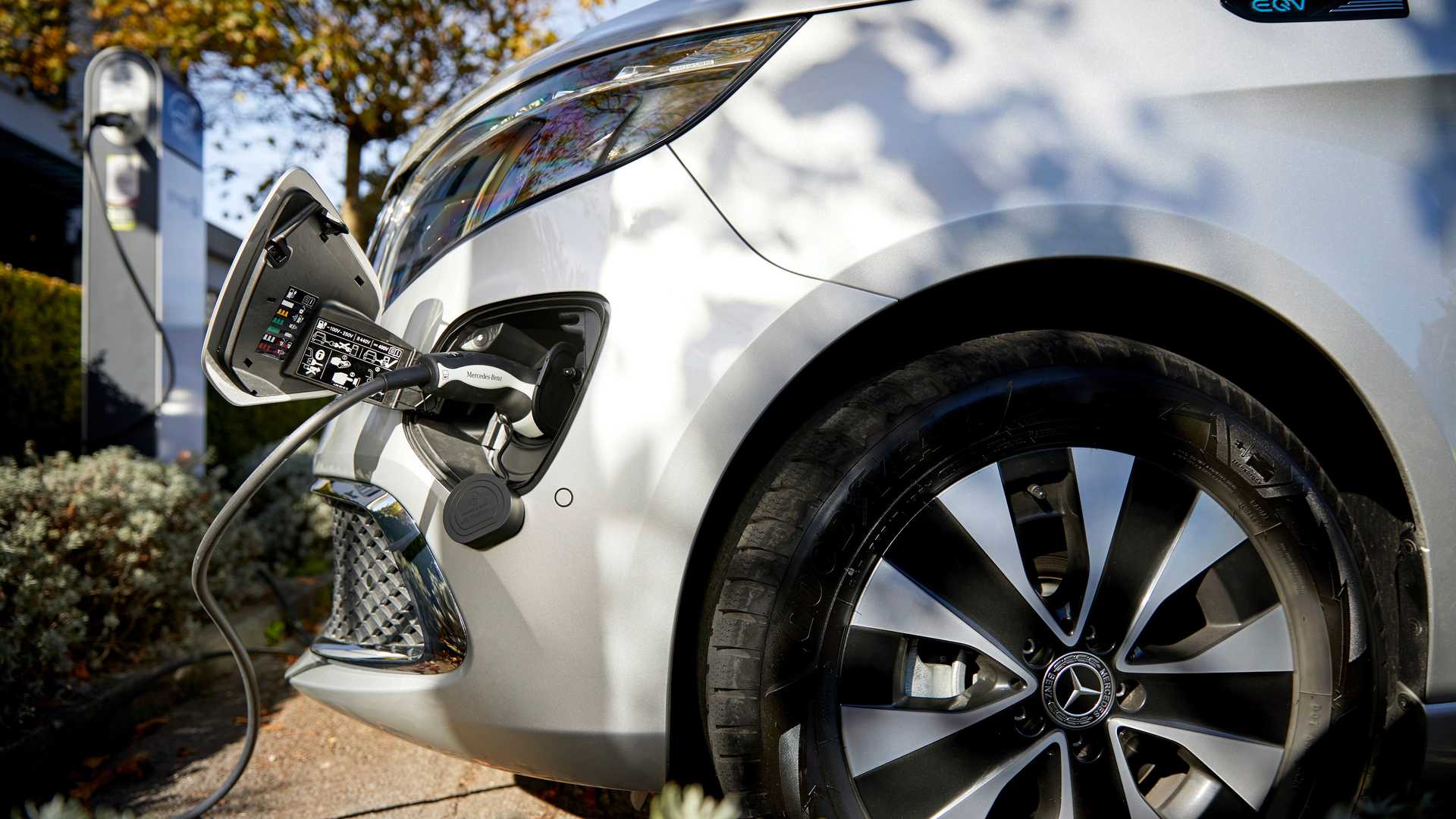 The EQV300 supports fast loads up to 110 kW. Thanks to this it is possible go from 10 to 80% in just 45 minutes. If the charge is carried out in domestic sockets or stations with alternating current, the time increases considerably. In any case, it is appreciated that it includes an 11 kW on-board charger as standard.
Image gallery