Good news for gamers waiting for the MotoGP 2022. A few minutes ago, Milestone Dorna Sports SL. has not announced the MotoGP™22,the next installment of the famous racing simulation game on two wheels.
The MotoGP™22 video game will be released on April 21, 2022on PlayStation 4, PlayStation 5, Xbox One, Xbox Series X|S, Nintendo Switch™ and on PC on Steam.
The MotoGP™22 It adds a lot of novelties to the game.(NINE) Season 2009 is a completely new mode to relive one of the most incredible seasons in MotoGP™ history. Users will enjoy an authentic documentary film narrated by Mark Nealwith more than 50 minutes of original footage from the 2009 season.
This year, MotoGP™22 has also added new features aimed at newcomers, those unfamiliar with the series and those who simply want to improve their style and master the gameplay. With the revised tutorial and the new MotoGP™ Academy now everyone can become champion.
The revised tutorial is made up of a series of short gameplay sessions with custom rules, to help new users understand the basics of the game and feel confident on the bike.
In addition, the adaptive difficulty system will help users through pop-up messages in the game, suggesting how to adapt and modify the difficulty level based on their abilities.
MotoGP™22 is also improved in all aspects. For those looking for a true next-gen experience, here's what the game has to offer:
A level of realism with new facial animations, improved 3D characters and pitlanes.
ride height devices– Players will be able to manually operate the RHD (RideHeightDevice) lockout mechanism and control the compression of the bike's suspensions.
Improved tracks:the surfaces have been improved to offer a better driving feel.
Improved suspension system: refined to improve sensations when going over curbs.
Tire and brake temperatures is now affected by slipstream, both for users and the game's AI.
tire deformation, a more realistic rubber behavior that makes the experience even closer to reality.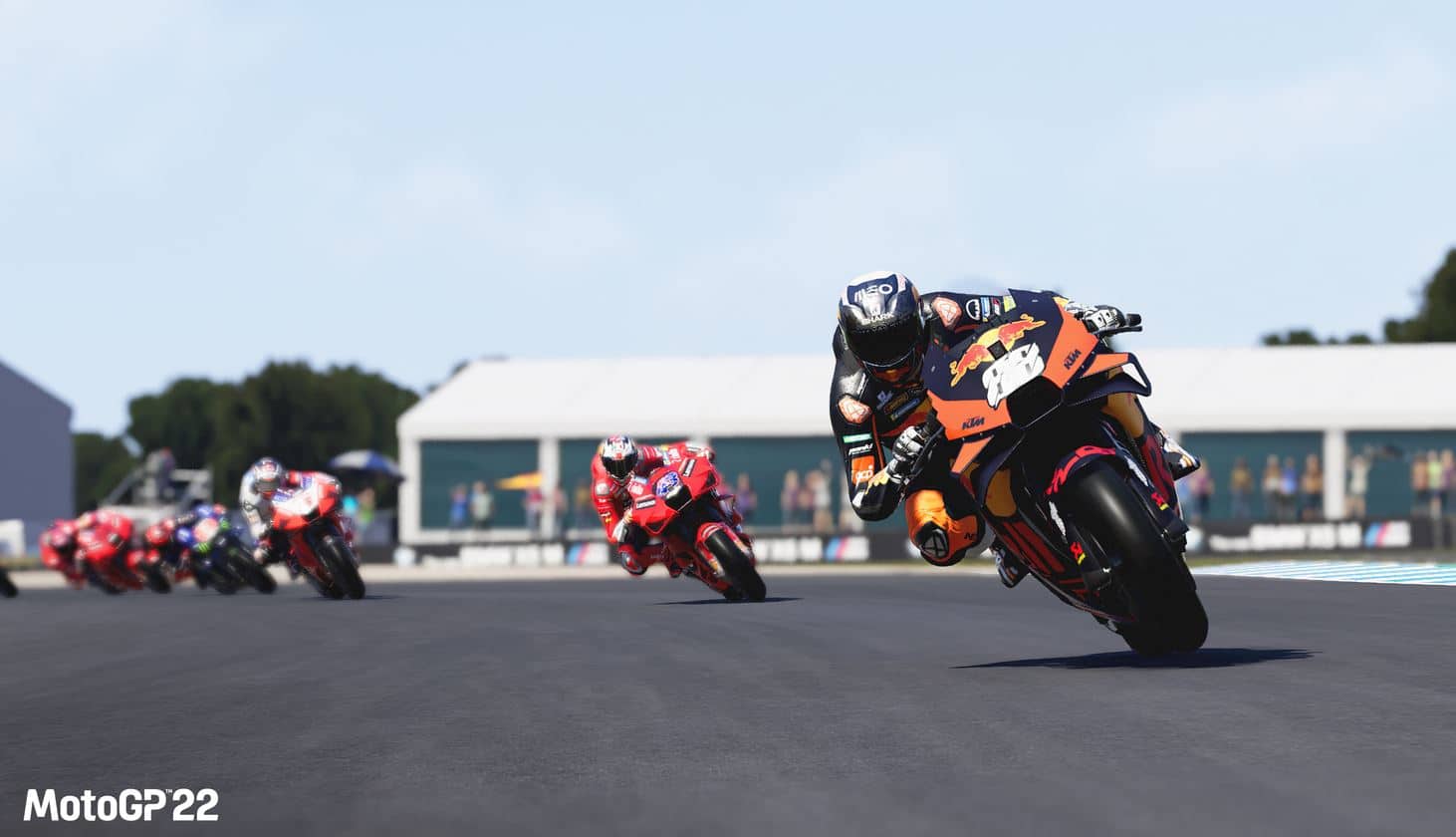 MotoGP™22 also includes the complete 2022 season with all the official content, including more than 120 riders and more than 20 official circuits. In addition, there are more than 70 riders and historic bikes available to relive all the emotions of the MotoGP™ legends.
ManagerialCareer modeis back, allowing players to create their own team or join a real one managing all aspects of strategy, from bike development to the dedicated staff that will support the rider. Players can customize the season itself, choosing the Grands Prix they want to compete in from a number of different schedules.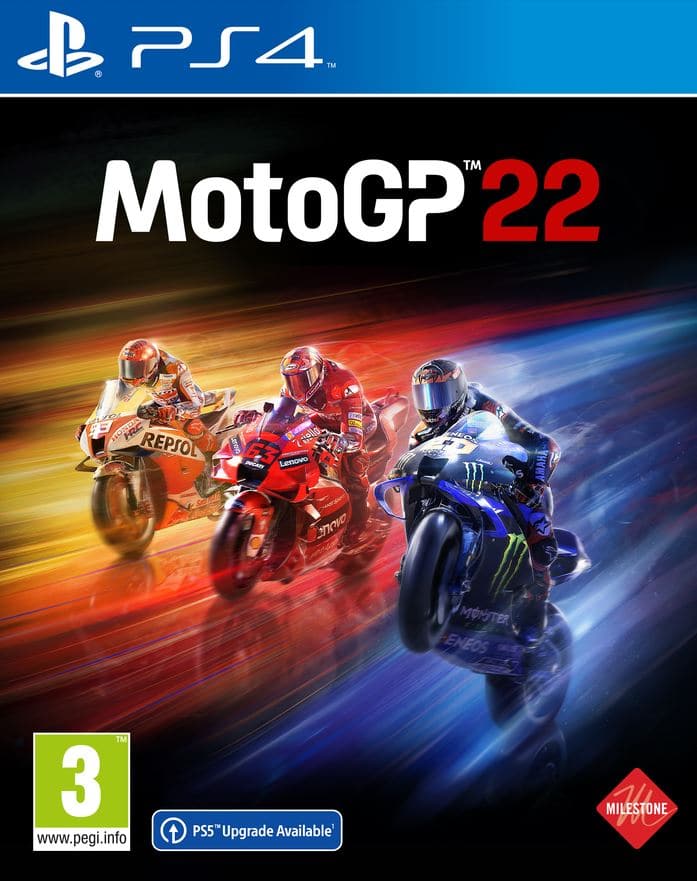 And, for the first time in the saga, MotoGP™22 has the long-awaited 2 player local split screen mode, online multiplayer and cross play through consoles of the same family.
MotoGP™22 will be launched on April 21, 2022 in PlayStation 4, PlayStation 5, Xbox One, Xbox Series X|S, Nintendo Switch and Steam.