As planned, a few minutes ago DS Automobiles has presented us the new DS 4, a model that Stellantis wants to frame within the Premium C segment.
The new DS 4 has remarkable proportions. With a width of 1.83 meters and large 720 millimeter wheels (tires up to 20 inches), for a compact length of 4.40 meters and one ceiling height of 1.47 meters, the dimensions seem muscular but contained.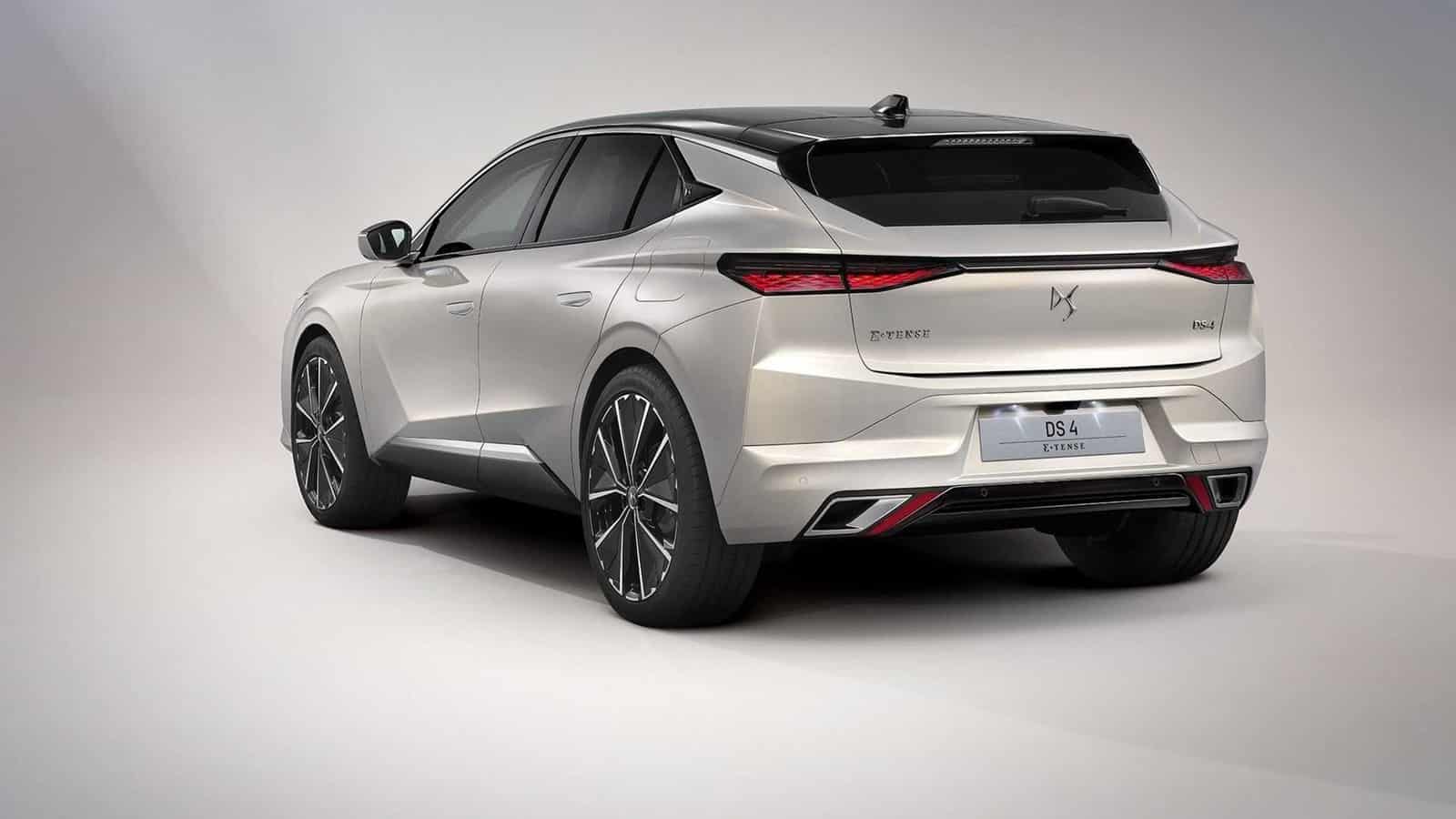 The front features a new light signature. The slim headlights feature the system DS MATRIX LED VISION that combines matrix and directional lighting. They are complemented by Daytime Running Lights made up of two LED lines on each side (98 LEDs in total). The DS WINGS Attach the headlights to the grill. Depending on the version, it is made up of two parts with diamond tip motifs, in graduated sizes, which stand out on a three-dimensional grid.
The profile combines fluidity and defined lines. Recessed door handles go with sculpted surfaces. The relationship between the body and the large diameter wheels (including a 20-inch offering with aero inserts) comes from the concept DS AERO SPORT LOUNGE.
At the rear, the roof is very low and sits above a steeply sloping rear window with an enameled silkscreen. The silhouette is as sleek as it is aerodynamically efficient. A new generation luminous signature is presented on the back with the laser effect.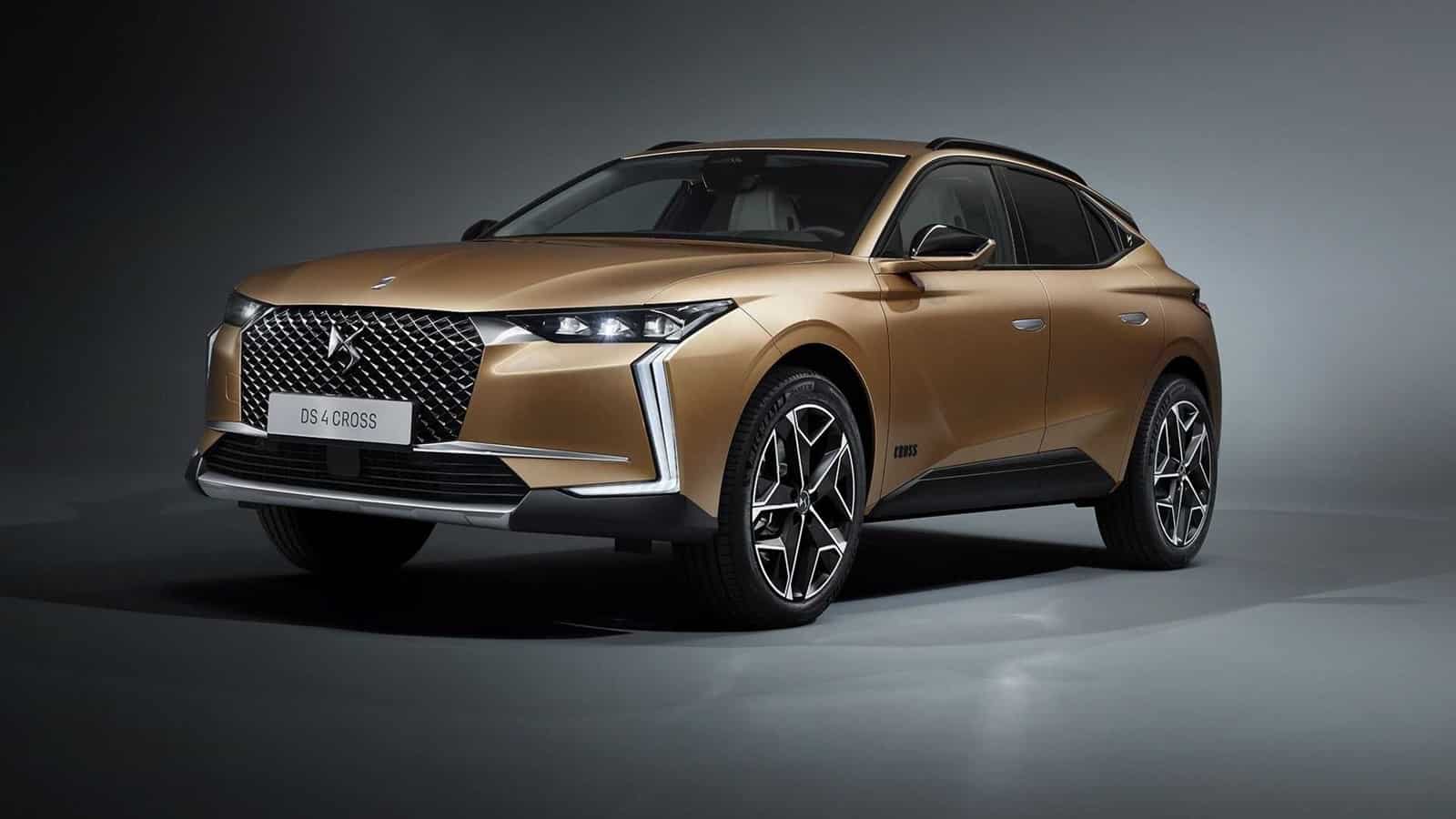 The DS 4 CROSS plays on the visual perception of an SUV with a treatment on the lower part of the bumper emphasized by special protection and matte black paint. Glossy black tops to the side window sills, glossy black grille, distinctive alloy wheels, roof rails and a body-colored roof top it off. As an option, the DS 4 CROSS has advanced traction control for better grip in sand, snow and mud modes and assisted descent control on slopes.
The DS 4 PERFORMANCE LINE has an exterior trimmed in black with a Black Pack (DS WINGS, stripe between taillights, grille and side window frames) and distinctive black alloy wheels, as well as a unique interior.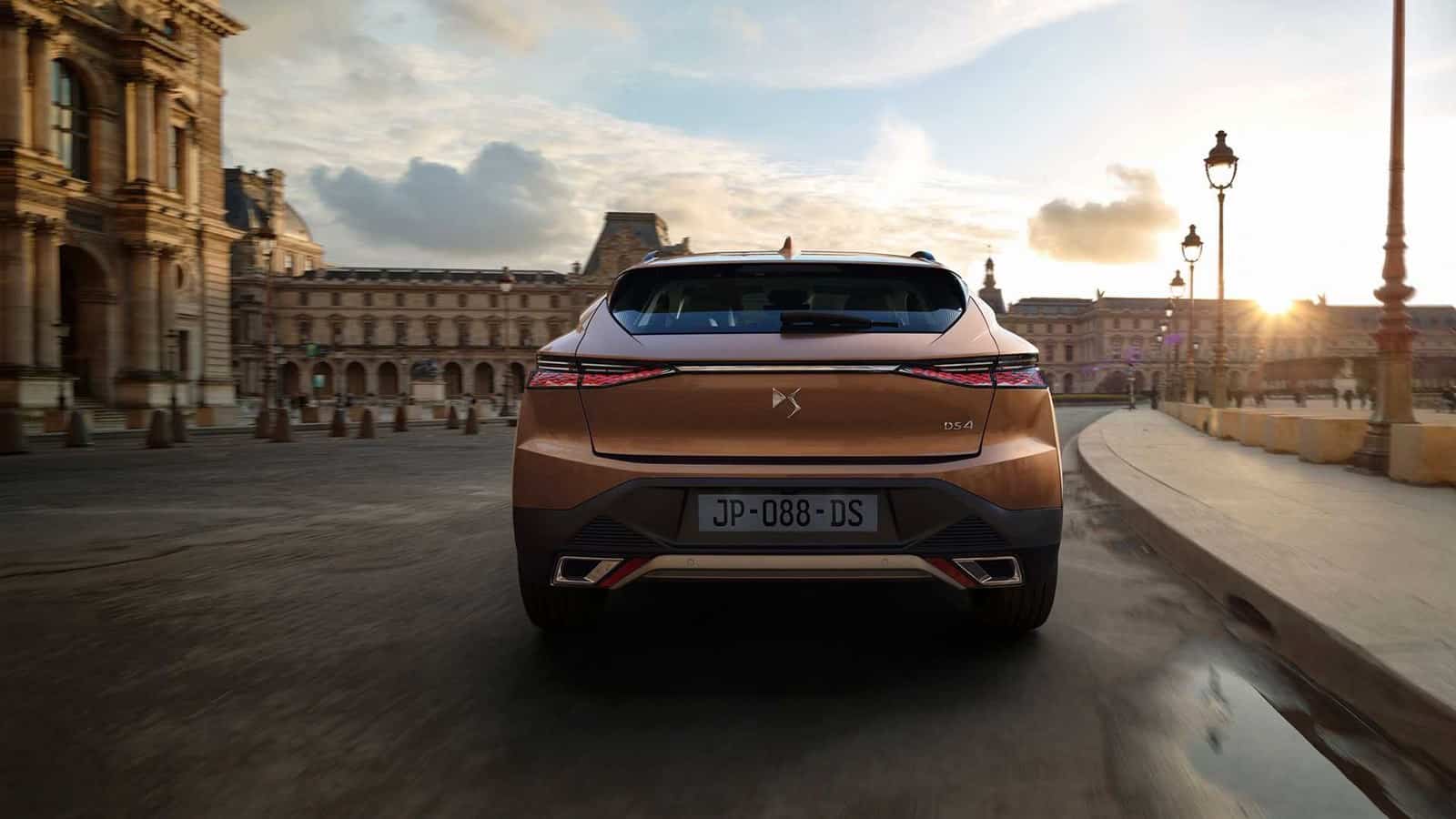 The DS 4 has a digital and ergonomic interior with each part intuitively integrated for both function and form.
The sense of harmony in the interior is emphasized by customizable ambient lighting, with the indirect intention of accentuating the side features and contributing to the overall sense of calm. The acoustic environment is provided by a combination of the sound system 690 watt ELECTRA FOCAL with 14 speakers plus sound-insulated side windows (front and rear), another first.
An air purification system actively protects the cabin with sensors for the detection of indoor and outdoor PM2.5 contamination.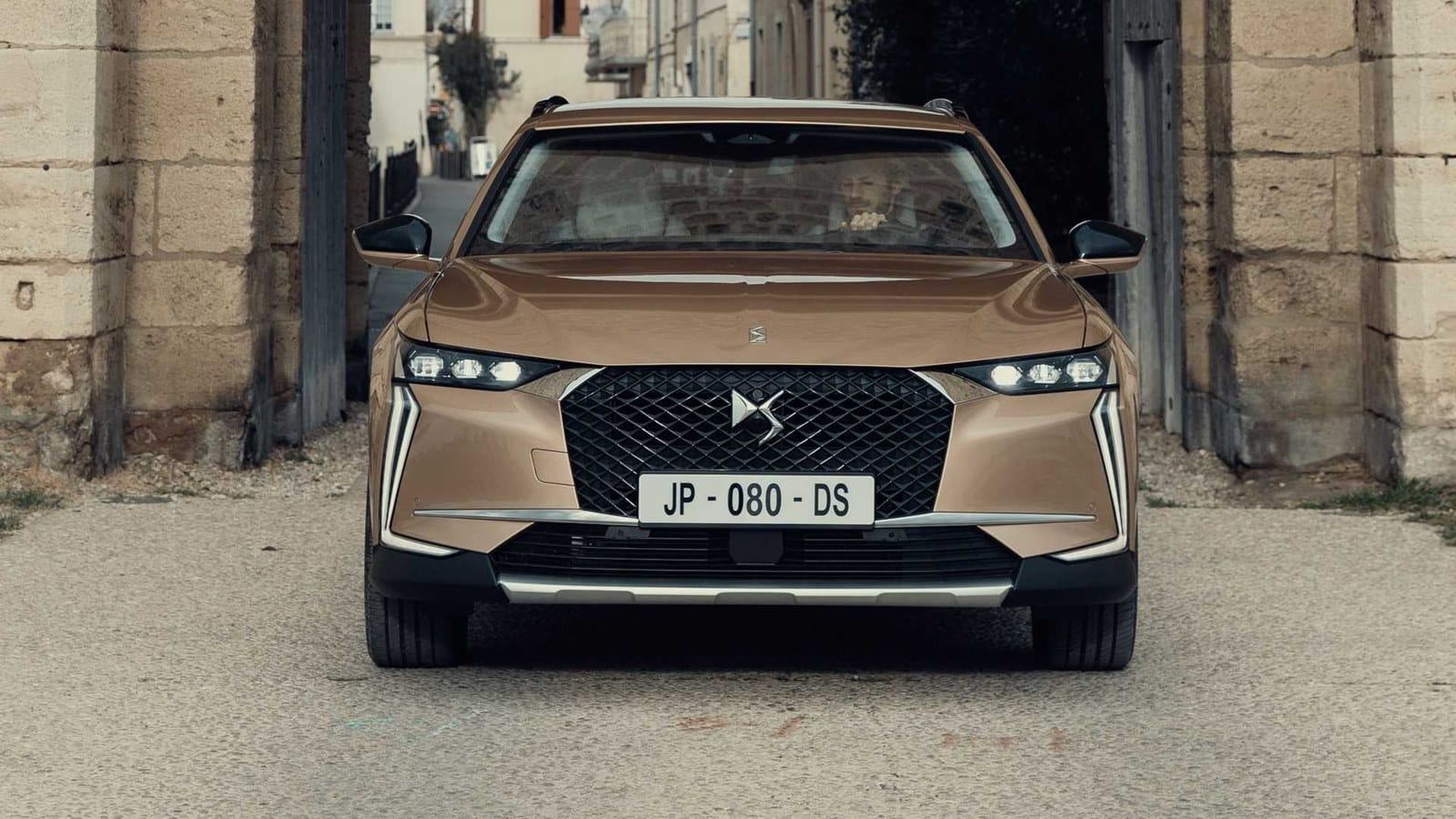 Based on a significant evolution of the EMP2 platform with 70% new or exclusive parts, DS 4 offers plug-in hybrid technology since launch (225 horsepower and more than 50 kilometers of autonomy in zero emission mode on the WLTP combined cycle). A new generation infotainment system, driver assistance systems not yet seen in the Premium C segment and an innovative information projection system make the DS 4 stand out.
The new evolution of the EMP2 platform introduces new components made of composite materials, hot-pressed structural parts and more compact elements such as the air conditioning unit, freeing up more storage space elsewhere. There are 430 liters of luggage compartment with hands-free opening and electric tailgate.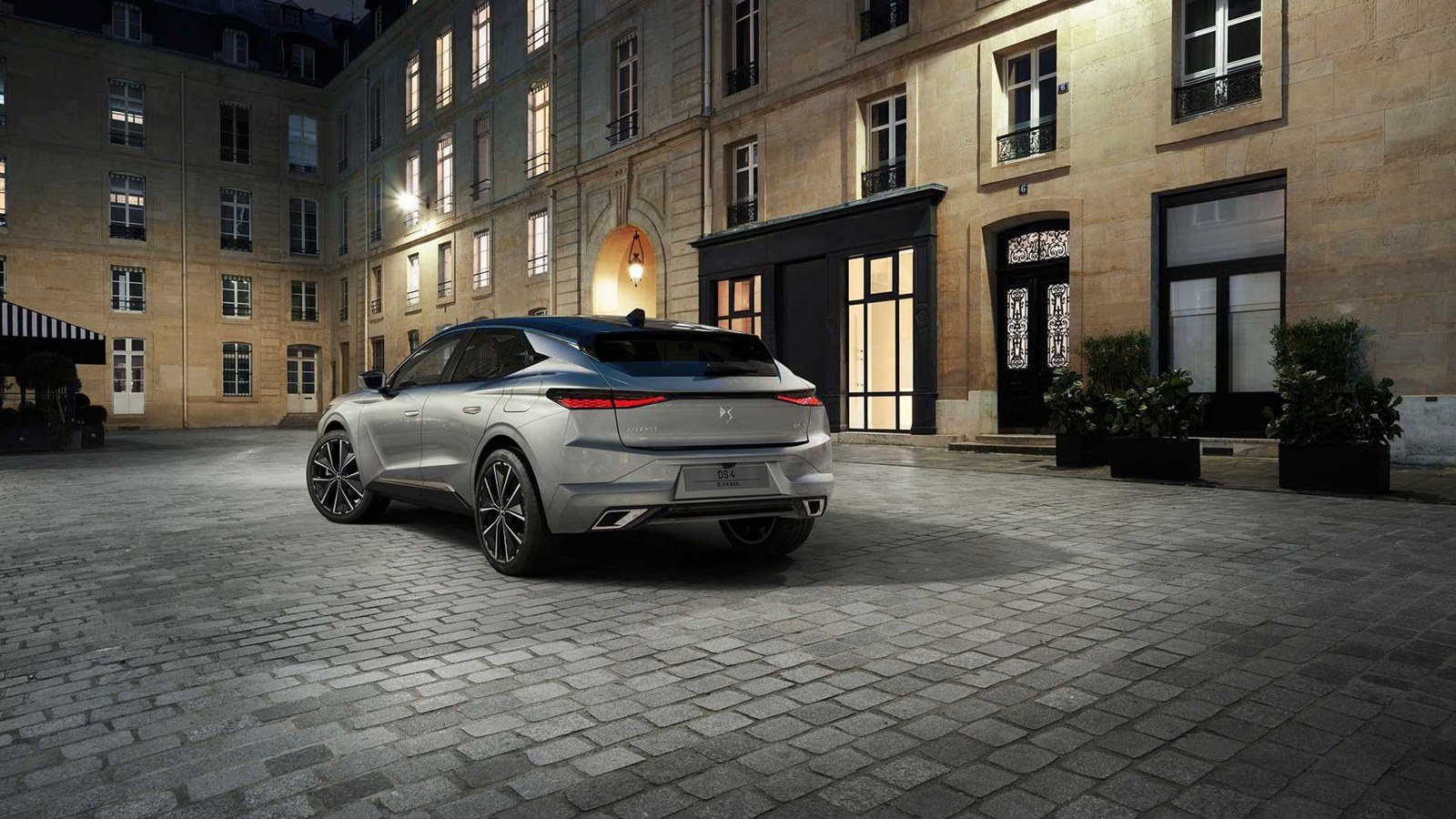 A 180-horsepower 4-cylinder turbocharged engine is paired with a 110-horsepower electric motor and e-EAT8 gearbox, for a combined output of 225 horsepower. It is powered by a more efficient battery with new cells that provide a range of more than 50 kilometers in zero emission mode.
The PureTech gasoline versions 130, 180 and 225 horsepower and a Diesel BlueHDi version of 130 horsepower. All these models will only get the 8 speed automatic gearbox. DS 4 also has a wide range of particularly efficient multi-energy versions, provided by first-class aerodynamic solutions.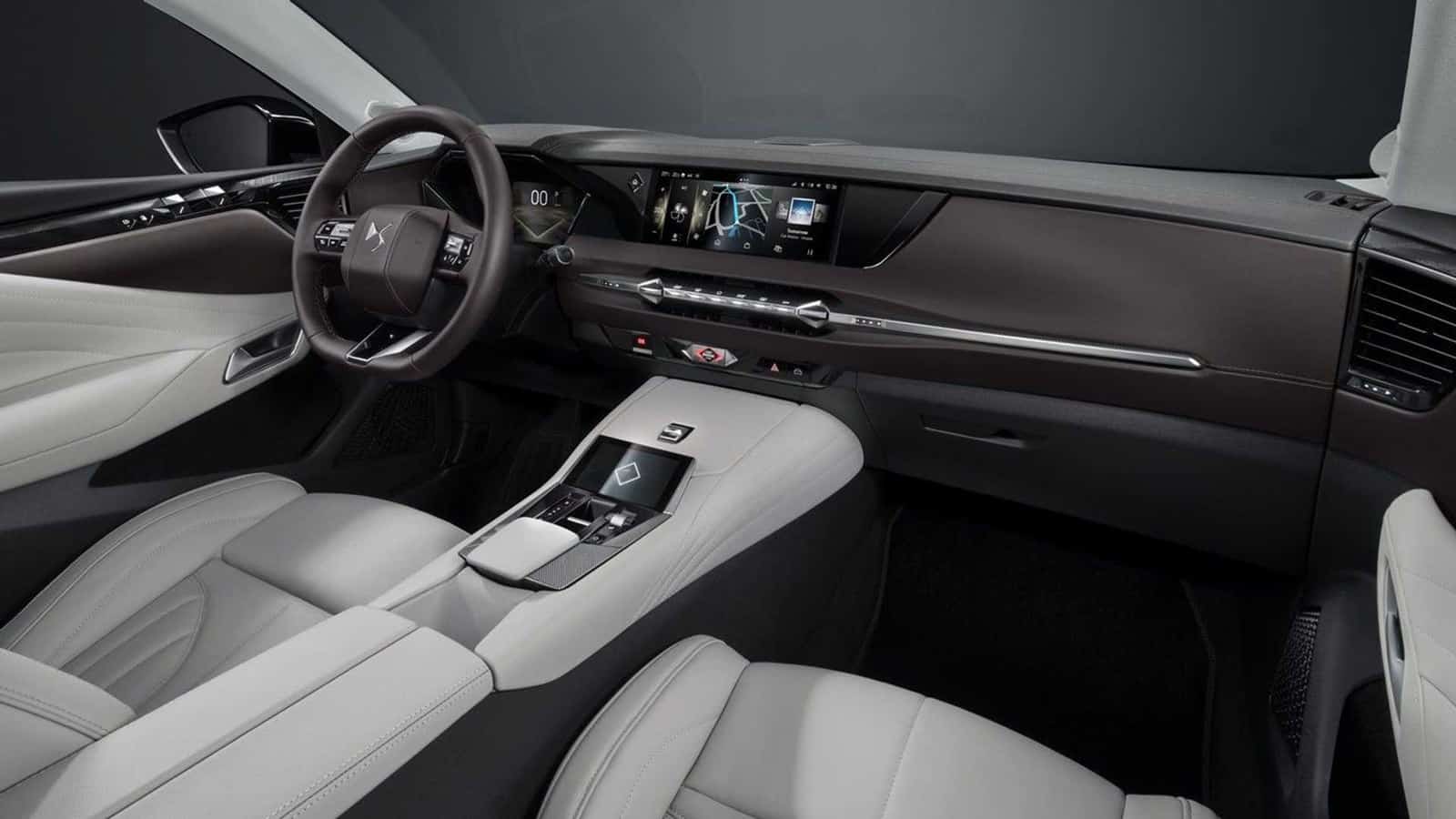 The DS 4 is made from 95% reusable materials and 85% recyclable parts. 30% of its weight comes from renewable or recycled materials, divided between metals and polymers. The board in particular is made from 20% hemp for the parts that cannot be seen.
There are seven colors available, two of them new: COPPER GOLD and LACADO GRIS, which complement the other colors: PEARL CRYSTAL, PLATINUM GRAY, RED VELVET, PEARL WHITE and PERLA NERA BLACK.
DS 4 has already been introduced in all DS STORES in Europe, Asia, South America and Africa and will go on sale during the fourth quarter of 2021.