Formula E needs a Safety Car at the level of the performance of the wildest electric single-seaters and for this Porsche has presented its solution, a Porsche Taycan Safety Car.
The ABB FIA Formula E World Championship, you will quickly take the lead. Porsche's first fully electric sports car will be the new Safety Car in this season's innovative electric racing series. The vehicle will hold its racetrack debut on January 28-29 in Diriyah, Saudi Arabia.
Designed to be more than just the Formula E pace car, the striking paint of the Porsche Taycan Turbo S It sports the colors of the eleven teams competing in the Championship, as well as the colors of the FIA ​​and Formula E.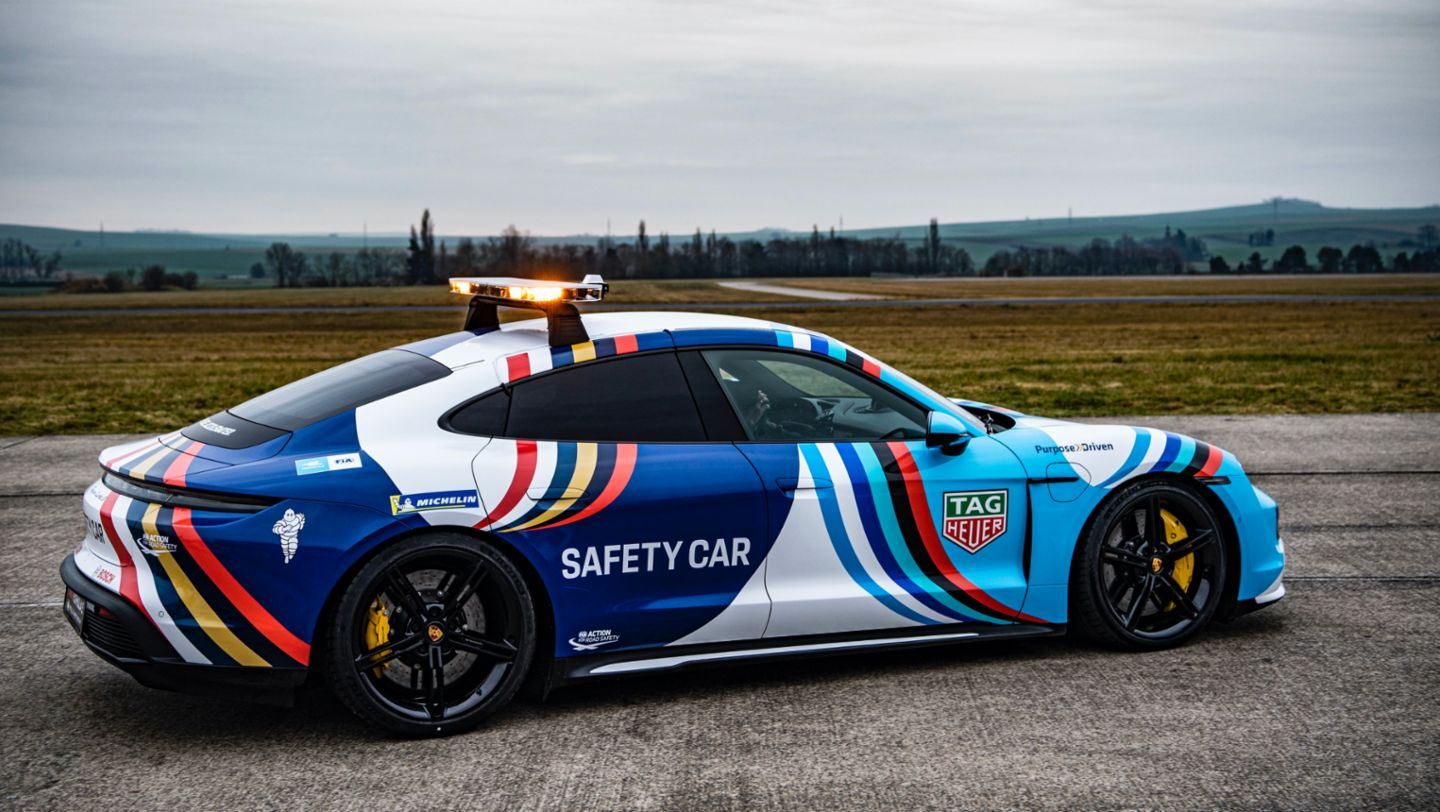 According to the brand itself, thanks to its ease of driving and safety, as well as its power up to 560 kW (761 hp), the Taycan Turbo S is the ideal choice in the pivotal role of a safety car in the world's only all-electric motorsports championship, and it accelerates from 0 to 100 km/h in 2.8 seconds and reaches a 260km/h top speed.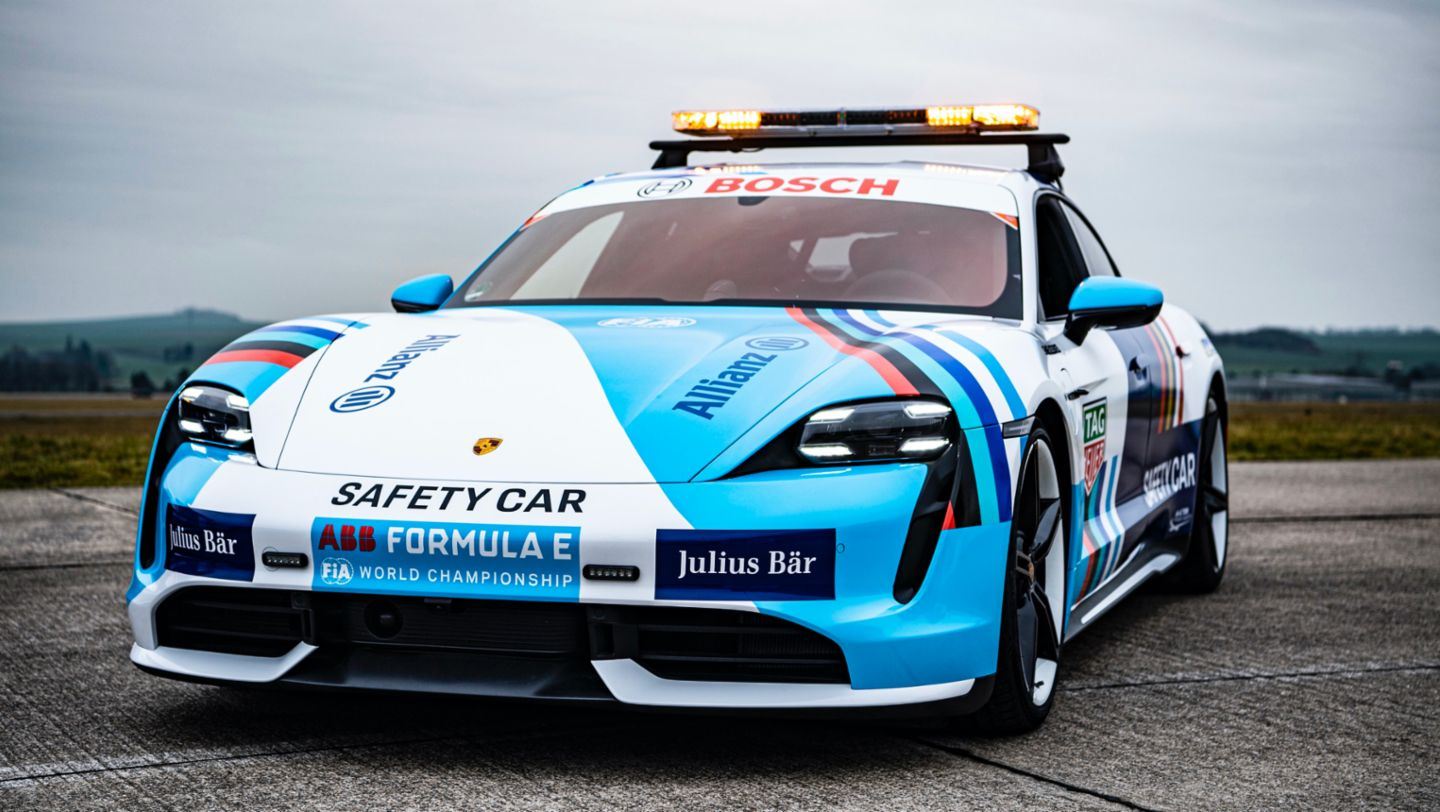 Converting the Porsche Taycan Turbo S into a full Safety Car required the installation of a roll cage and sports racing seats with six-point seat belts, as well as wiring harnesses for safety car lighting and the Marelli Logger System. The lights were integrated into the bumpers.
The new office of Bruno Correia (Portugal), the veteran FIA Formula E safety car driver, was also fitted with a high-tech fire extinguisher and communication system.
Source | porsche