What is promised is debt and Toyota never disappoints. A few minutes ago, the Japanese manufacturer has revealed what we all expected, its new project for endurance racing.
TOYOTA GAZOO Racing begins a new era in endurance racing with the launch of its new GR010 HYBRID Le Mans Hypercar, a vehicle that will compete in the 2021 FIA World Endurance Championship (WEC).
The reigning world champions and three-time Le Mans winners will defend those titles against new competitors using a racing version of the brand's next hypercar, a model that makes use of technology and powertrain developed in the TS050 HYBRID.
He GR010 HYBRID It is a prototype developed over the past 18 months by engineers at the team's headquarters in Cologne, Germany and the Hybrid Electric Powertrain experts at Higashi-Fuji in Japan.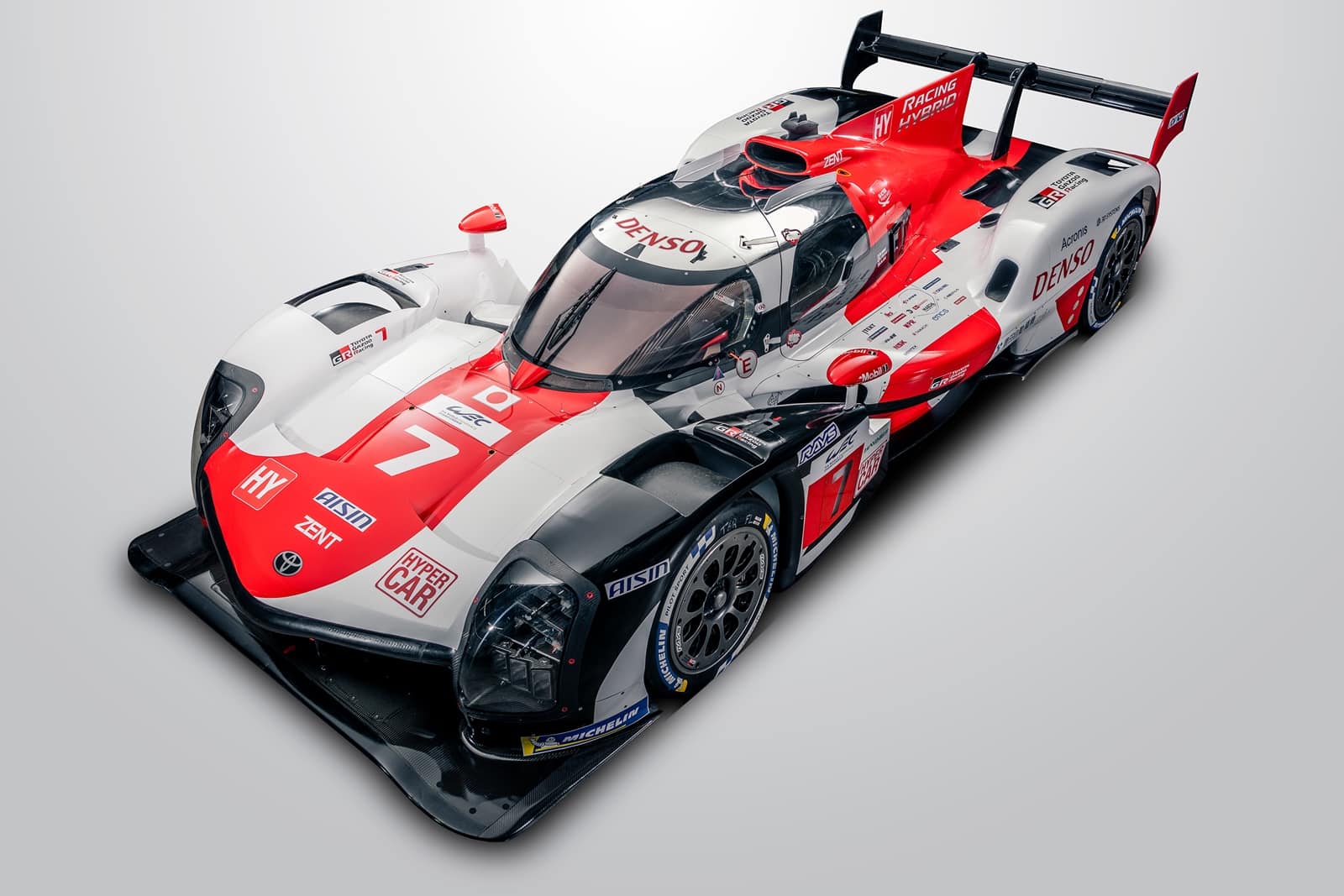 He GR010 HYBRID incorporates a powerful racing hybrid powertrain with four-wheel drive consisting of a 3.5-liter V6 biturbo engine that provides 680 hp -which will feed the rear axle- and which is combined with a 272 hp electric drive developed by AISIN AW and DENSE mounted on the front axle.
With a cap of 500kW (680 hp), the sophisticated electronics of the GR010 HYBRID reduce the engine power as a function of the electrical impulse.
The striking appearance of the racing prototype reflects the appearance of its inspiration, the GR Super Sport hypercar who made his public debut during an event months ago.
To mark this new era for TOYOTA GAZOO Racing, a new livery includes the iconic GR letters to indicate the strong bond between racing and road cars.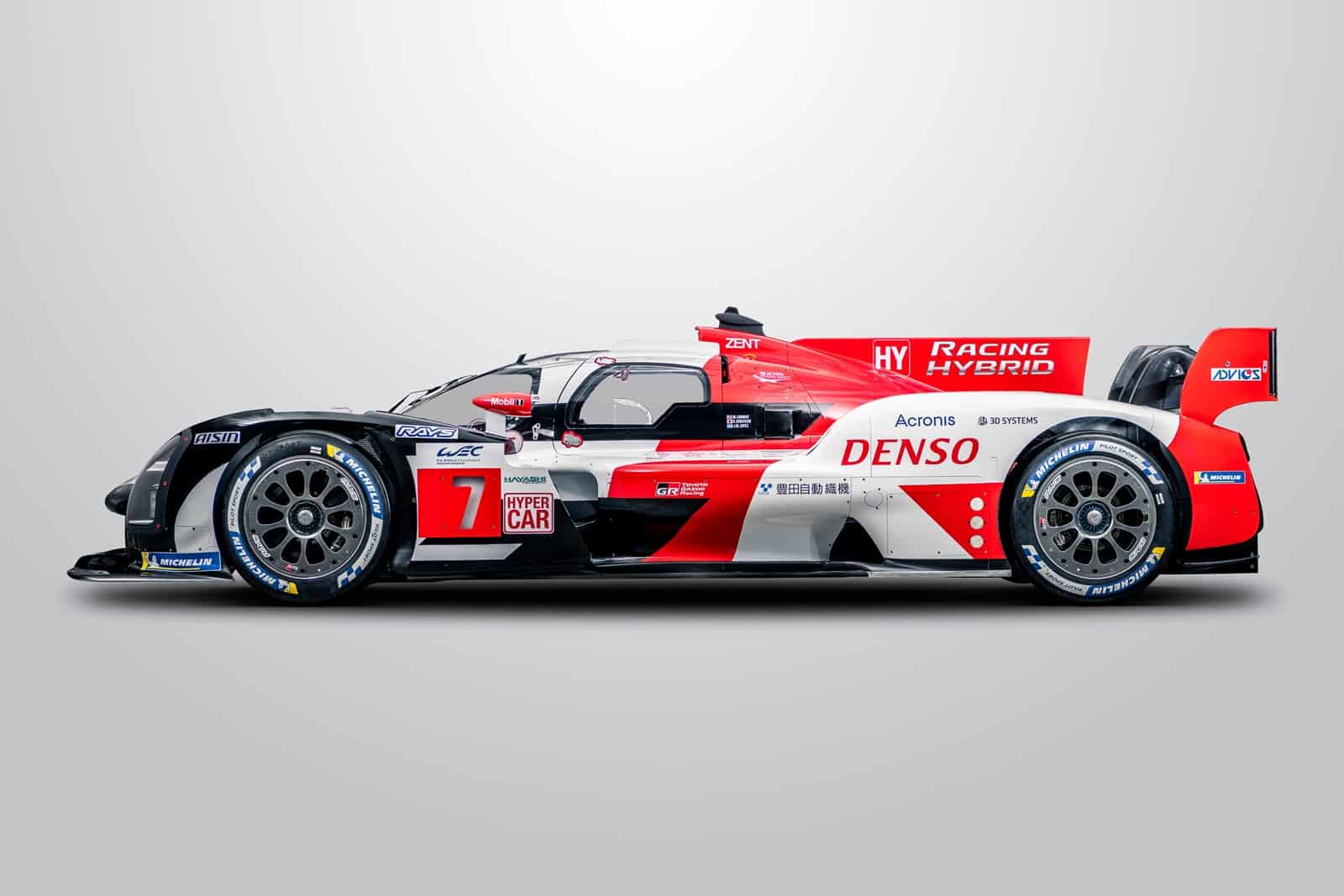 TOYOTA GAZOO Racing will enter its ninth season in the WEC with the same driver line-up that brought the team the glory of Le mans and from World Championship in the 2019-2020 campaign. Newly crowned world champions Mike Conway, Kamui Kobayashi and José María López will drive the GR010 HYBRID # 7, while Sébastien Buemi, Kazuki Nakajima and Brendon Hartley race in car # 8. Nyck de Vries continues in his role as test driver and reserve.
As part of a cost reduction initiative incorporated into the regulations, the new GR010 HYBRID will weigh 162 kg more -1040 kg in total- and will have 32% less power than its predecessor, he TS050 HYBRID, and Le Mans lap times are expected to be around 10 seconds slower.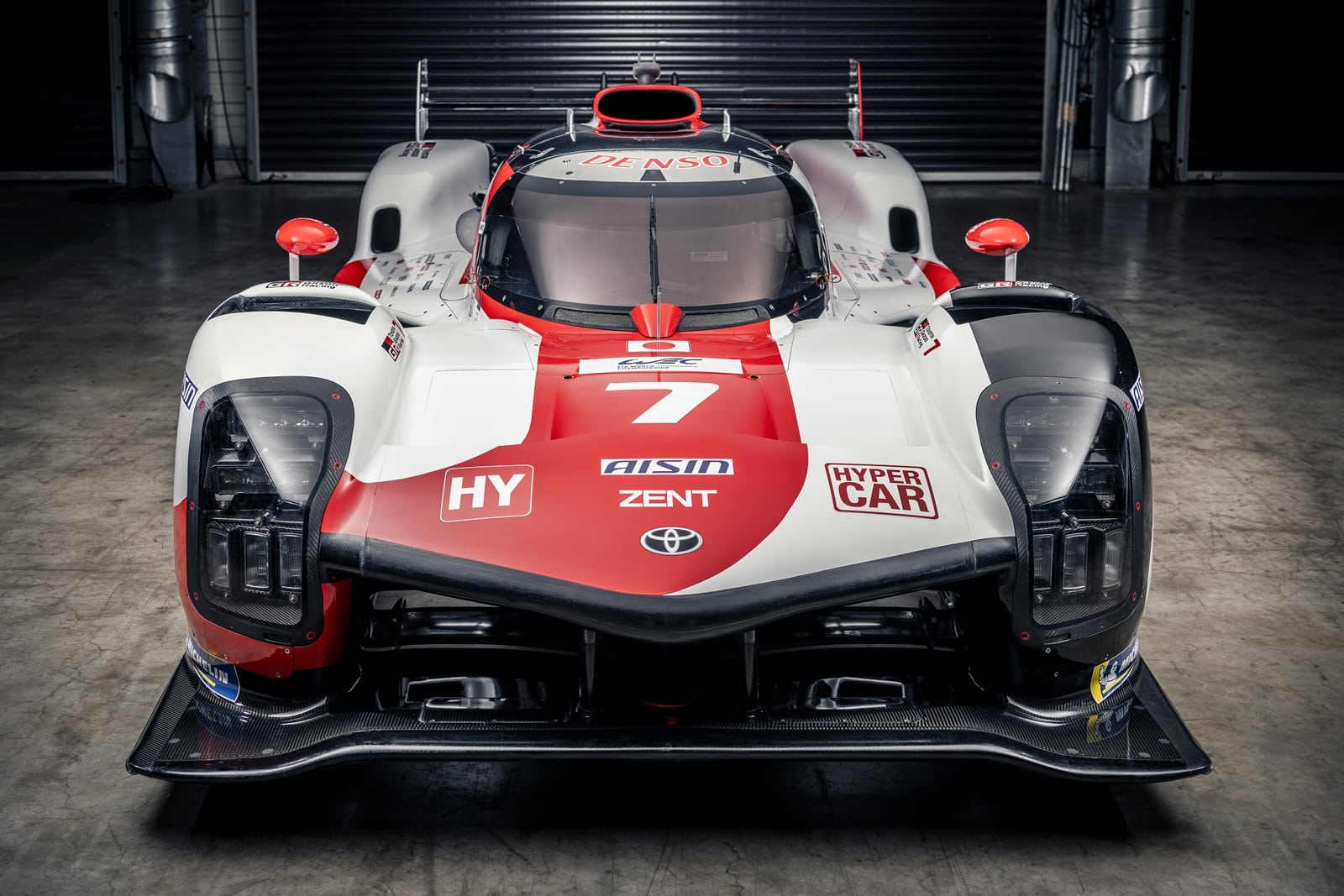 The new model also has larger dimensions; it is 250mm longer, 100mm wider and 100mm taller. – we are talking about 4900 mm long, 2000 mm wide and 1150 mm high-
For the first time since the start of its WEC project, TOYOTA GAZOO Racing will participate without a rear generating unit and with a single MGU located on the front axle. This means that a starter must be installed on the GR010 HYBRID and fully hydraulic rear brakes are also fitted.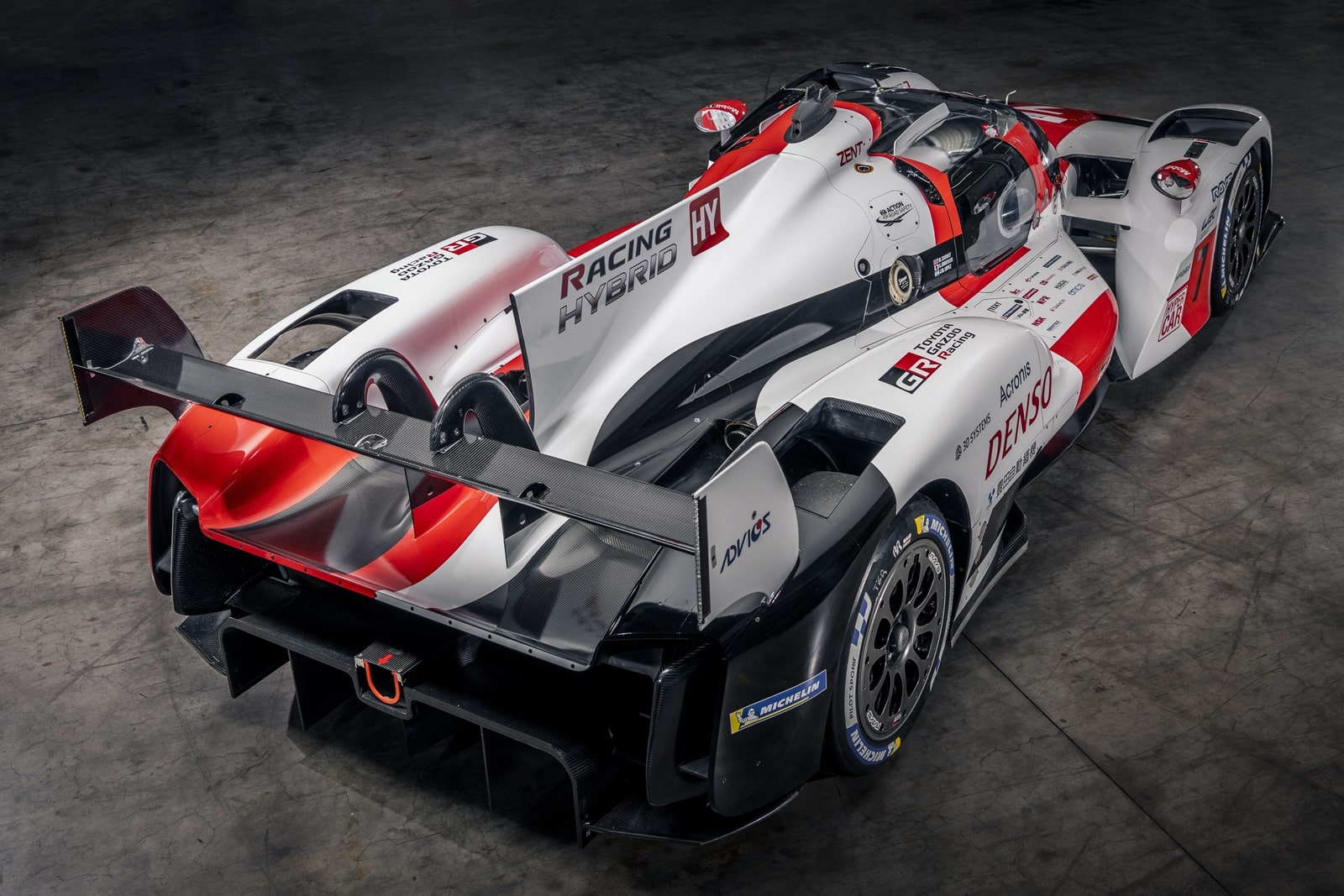 The GR010 HYBRID features a cutting edge aerodynamics, optimized for efficiency and developed using powerful computational fluid dynamics and wind tunnel testing software. The new technical regulation allows a single homologated body package, with a single adjustable aerodynamic device.
The GR010 HYBRID will compete with the same specification on low- and high-downforce circuits, with an adjustable rear spoiler that modifies the aerodynamic characteristics.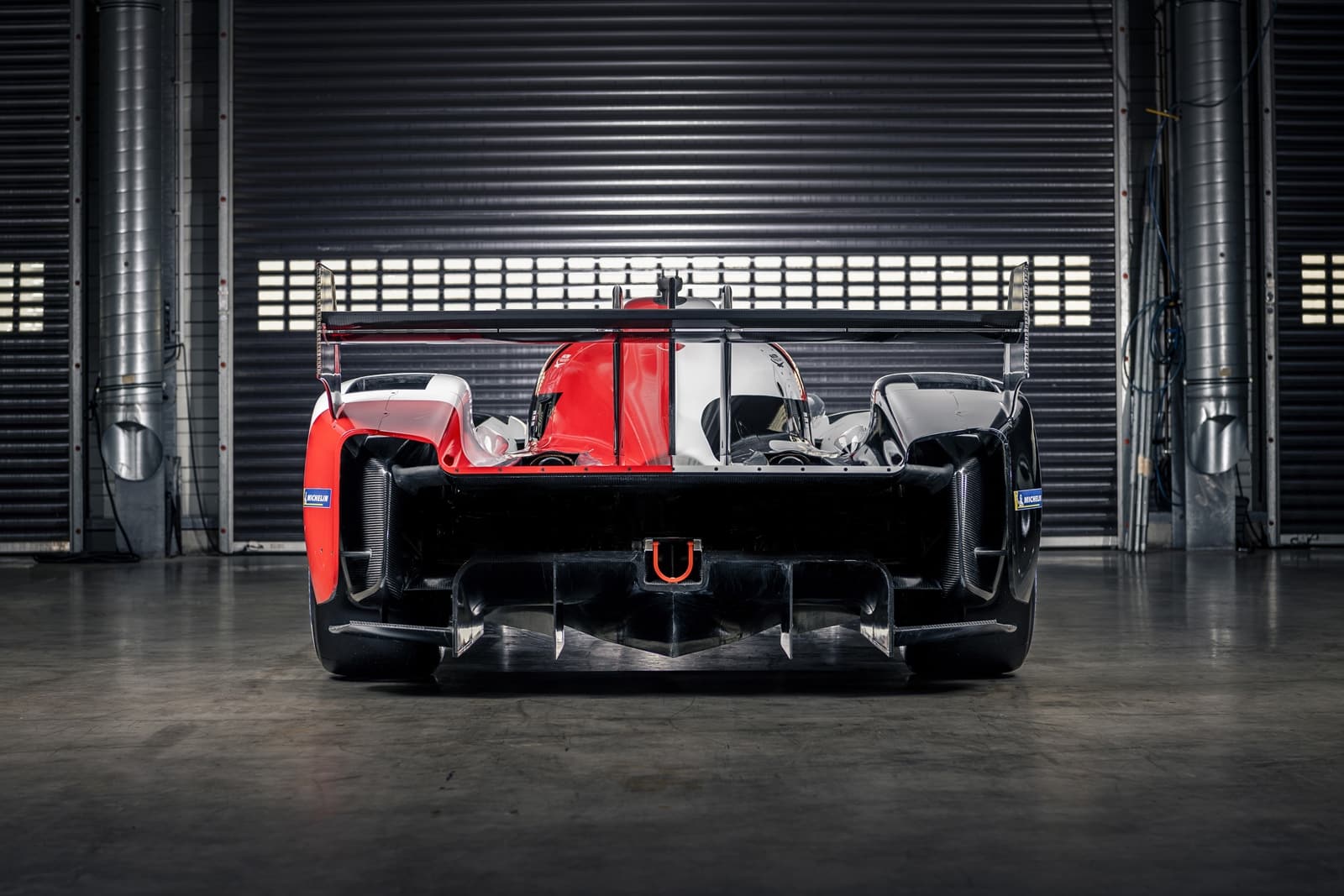 This car should ensure a balanced race between TOYOTA GAZOO Racing and its competitors Scuderia Cameron Glickenhaus, ByKolles Racing, as well as Alpine.
Those battles will be fought over six races on three continents, beginning with the 1000 miles of Sebring – March 19 – before 6 hours of Spa-Francorchamps – 1 May – and the climax of the season, the 24 hours of Le Mans -from June 12 to 13-. The first World Championship endurance race at Monza since 1992 takes place on July 18 before trips to Fuji Speedway – September 26 – and Bahrain – November 20 – all six-hour races.