Porsche has just announced that it will once again be the manufacturer of the WEC Safety Car for this season 2022.
When the 2022 season kicks off next weekend at Sebring, the new pace cars based on the Porsche 911 Turbo S They will shoot for the first time. The 478 kW (650 hp) nine-eleven accelerates from 0 to 100 km/h in 2.7 seconds and reaches a maximum speed of 330 km/h.
For use as a safety car in the FIA ​​WEC, the Weissach sports car has been equipped with transmission and data technology, as well as a lighting signal system and two additional monitors.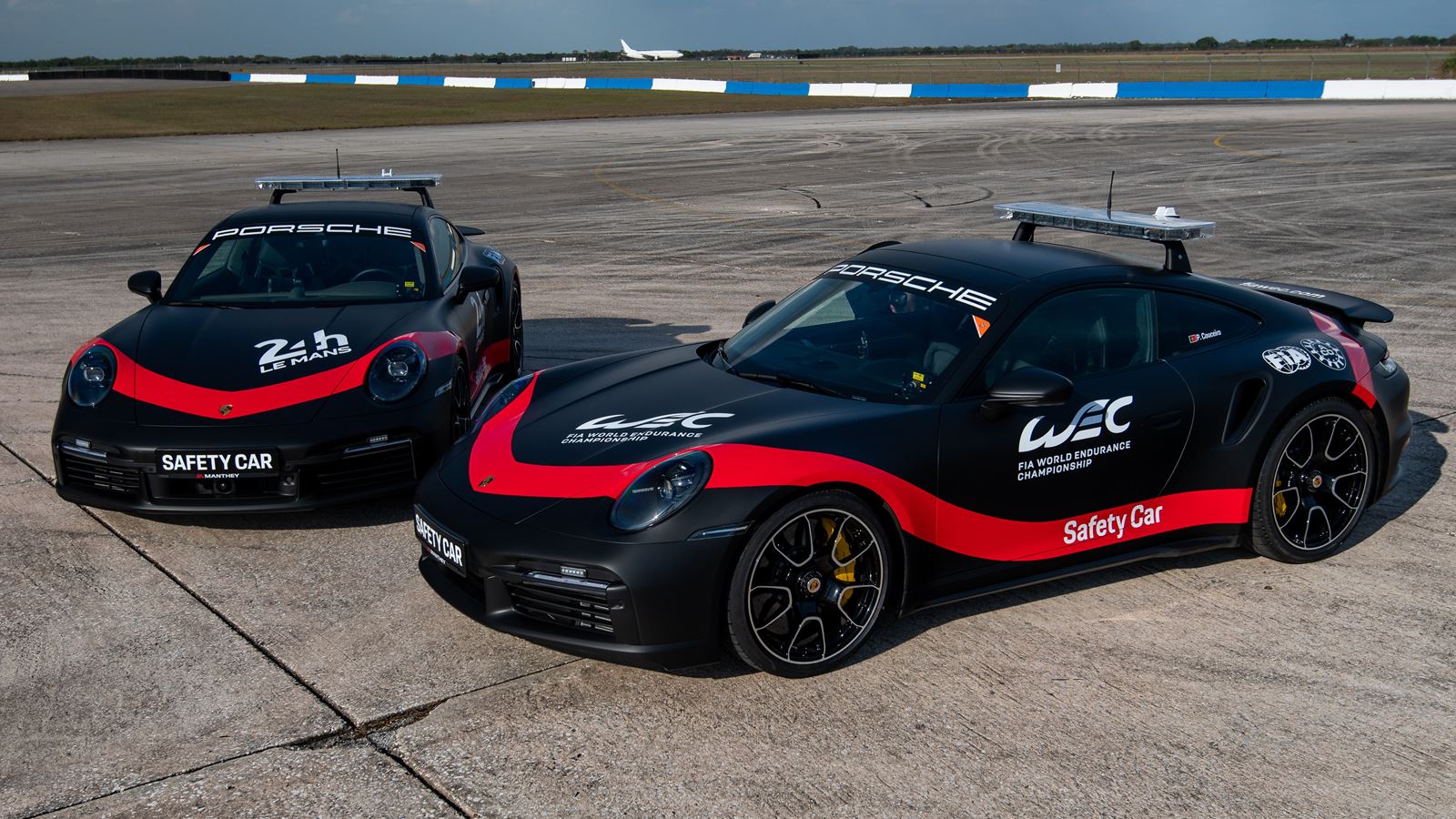 The Porsche 911 Turbo S is also equipped with a special suspension set up for the race track. The safety car drivers for the 2022 season remain unchanged with Pedro Couceiro and Yannick Dalmas.
Safety cars don't cover many kilometres, explains Adam Kot and clarifies that on average, cars they travel about 1000 kilometers a year.
Two new pace cars dressed in the familiar black and red livery will attend every WEC race this season. The special rules only apply for 24 Hours of Le Mans due to the 13.623 kilometer race track: There, the safety cars are deployed at the same time.
For this event, which marks the climax of the World Endurance Championship in June, Manthey is preparing three additional Porsche 911 Turbo Ss.
Source | porsche