The Land Cruiser Wagon remains one of the most important products for Toyota in many international markets. This is the case of Australia, South Africa, the United States, Russia, Saudi Arabia, Kuwait, Pakistan or Nigeria. Although we already know the latest installment of the model, the previous Toyota Land Cruiser 200 continues to have many followers.
This is so, among other things, because the waiting list for the Land Cruiser 300 it can take up to four years. After all, the Land Cruiser 200 also has an excellent off-road setup. The only downside we could get out of it is that as standard it doesn't provide enough robustness or enough accessories to plow through the dunes like this project.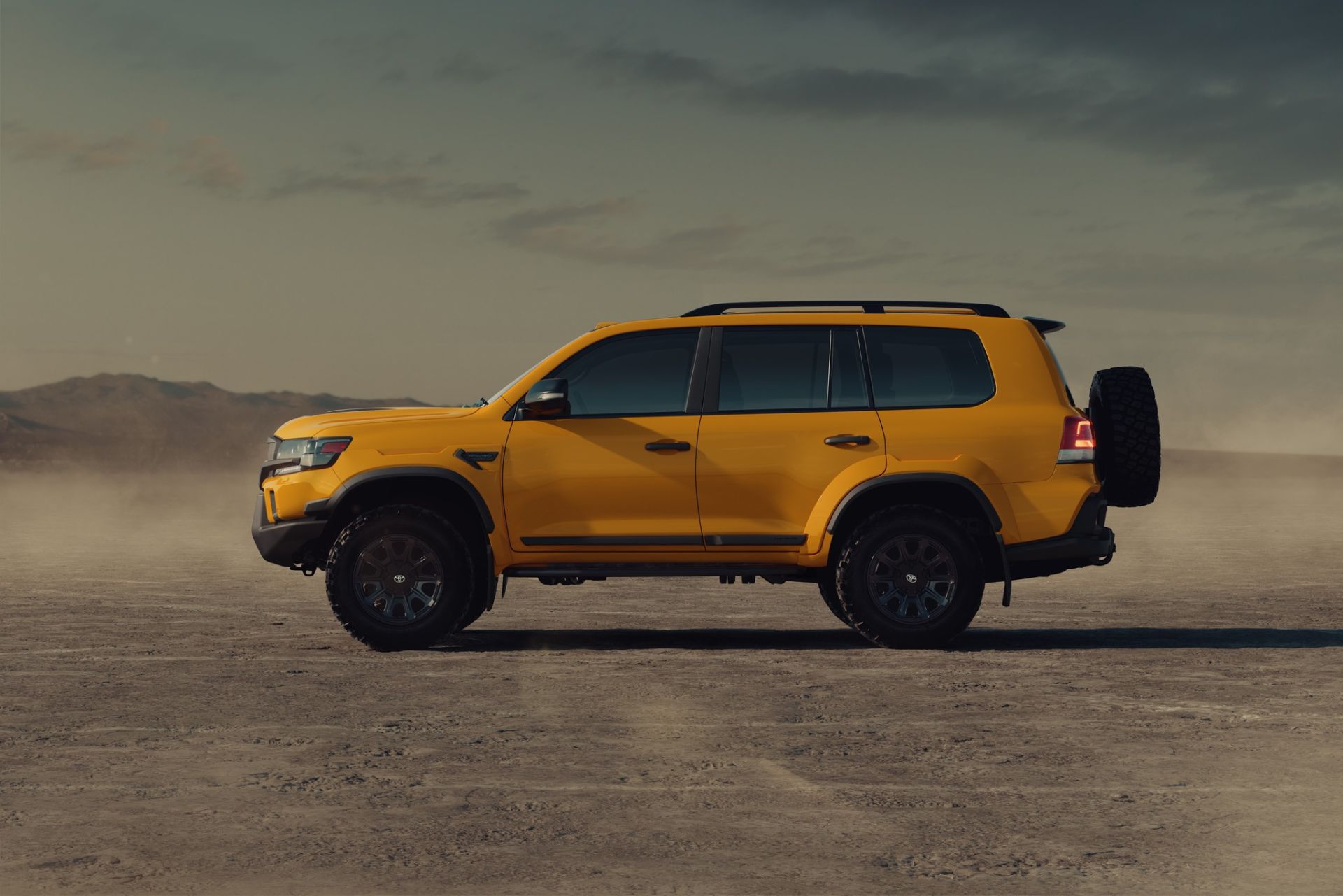 It is the work of Khann International, a Moscow-based company specializing in creating sports body packages for various Toyota and Lexus models. On this occasion they have left their comfort zone to present us the Land Cruiser 200 Expedition, which is designed to enhance its already excellent off-road capabilities.
This is Kahnn's Land Cruiser 200
At the front, we find a custom off-road bumper with a unique grill. To these are added plastic protective elements and an LED light bar placed above the Toyota emblem. The ventilated hood It is also new, as well as the side body panels that widen the whole by a few millimeters.
No less striking are the wheel arches that cover the thick off-road tires fitted to black ten-spoke alloy wheels. The side view is complemented by stirrups and a snorkel well integrated into the right side of the vehicle. At the rear we find a full-size spare wheel and a new plastic-coated bumper.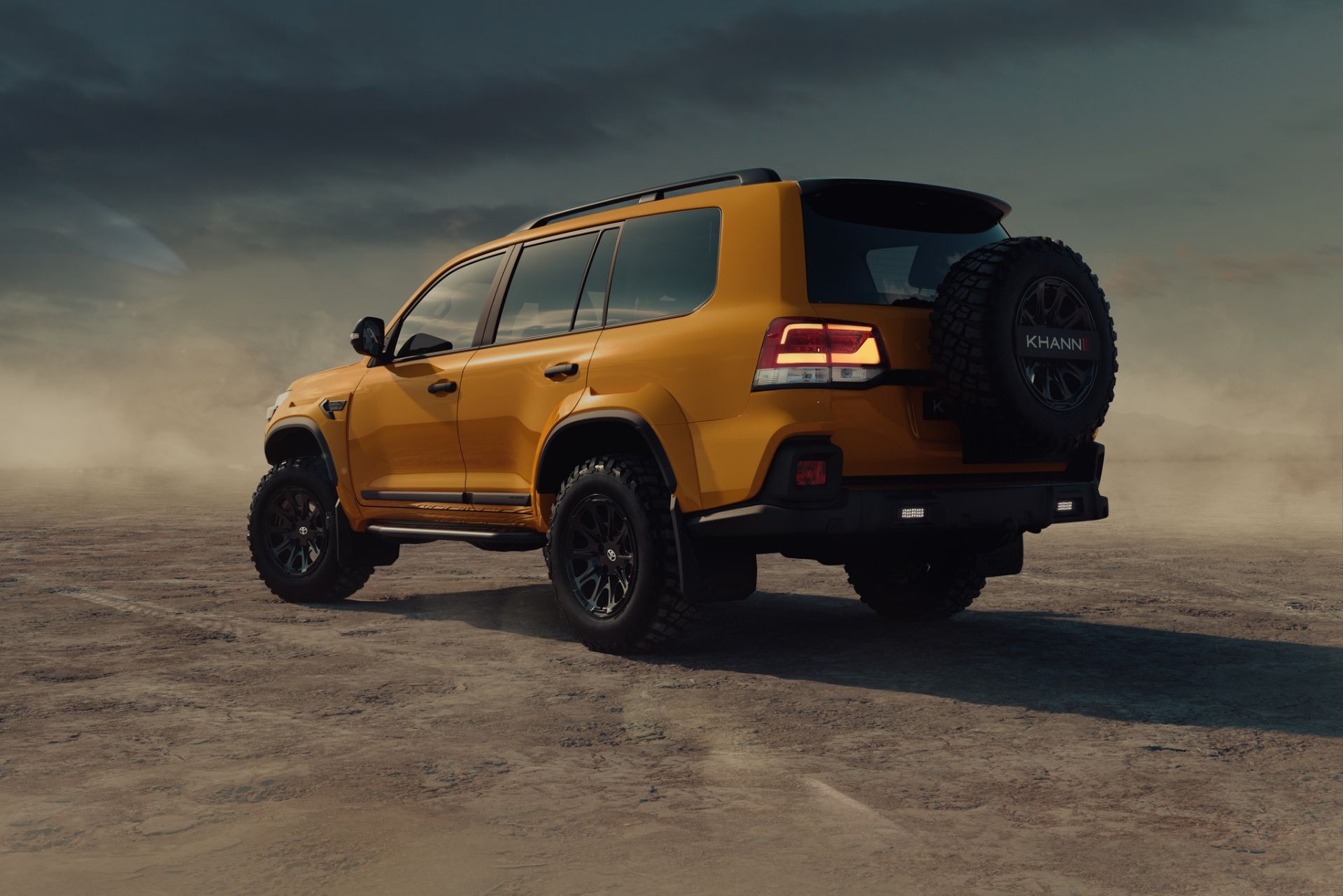 The exterior package is finished off by an orange body color that contrasts with the roof and various black accents. What Kahnn has not specified are the suspension improvements, but it is evident that there are. Under the hood we find the 5.7-liter V8 gasoline engine or the 4.5-liter V8 turbodiesel, but there do not appear to be any performance improvements.
Image gallery