The aftermath of the heavy snowfalls that hit Spain a few days ago are still found in much of the country, as this image from Copernicus Sentinel-3 satellite.
While the idea of ​​snuggling under a blanket in the cold winter months is highly appealing, the blanket that covers half of Spain is not even remotely comforting. This satellite image, captured yesterday, January 12 at 11:40 CET, shows that part of the country is still facing dangerous conditions after the snow that fell last weekend. the heaviest snowfall the country has had in five decades.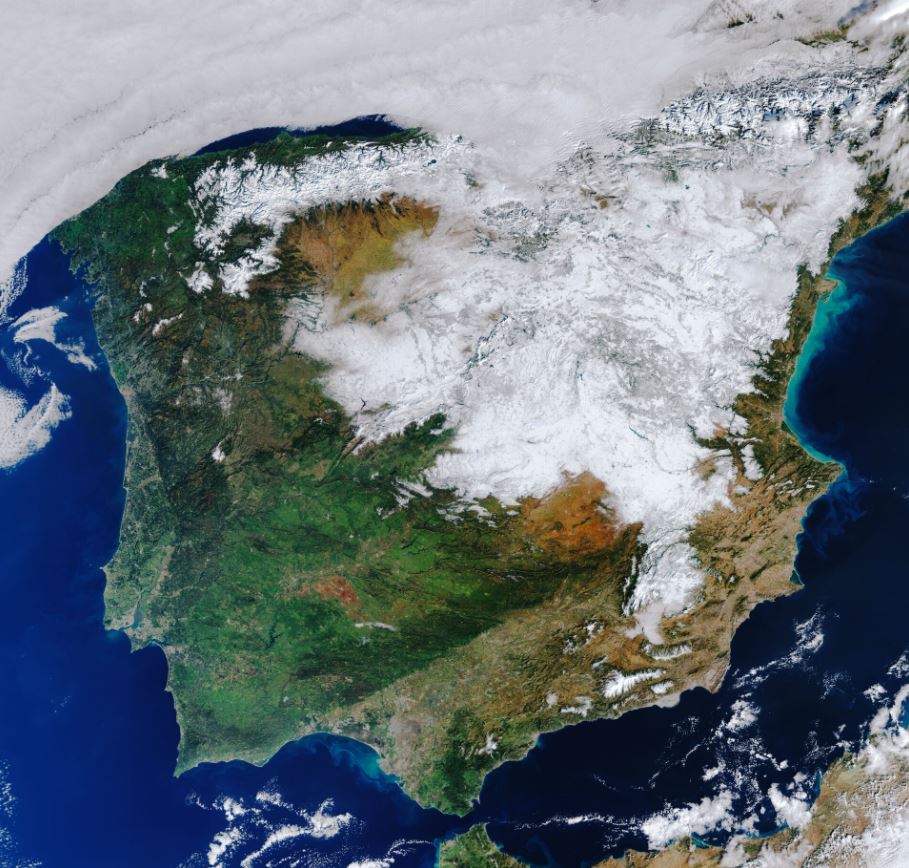 People who live in the center of the peninsula are struggling because a chain of freezing days has followed the heavy snowfalls, turning the white powder into thick layers of ice.
Yesterday the temperature dropped to –25 ° C in Molina de Aragón and Teruel, the coldest night in Spain in at least 20 years.