Although we knew the "normal version", it was not until today that the Czech brand of the Volkswagen Group has shown us the ENYAQ SPORTLINE iV, a model that receives some touch-ups that do more sporty.
Black trim, large alloy wheels and a lowered sports chassis give the finish a more aggressive look on the ŠKODA ENYAQ. Seats with integrated head restraints, a three-spoke leather multifunction sports steering wheel and carbon-look panels set the tone for the interior.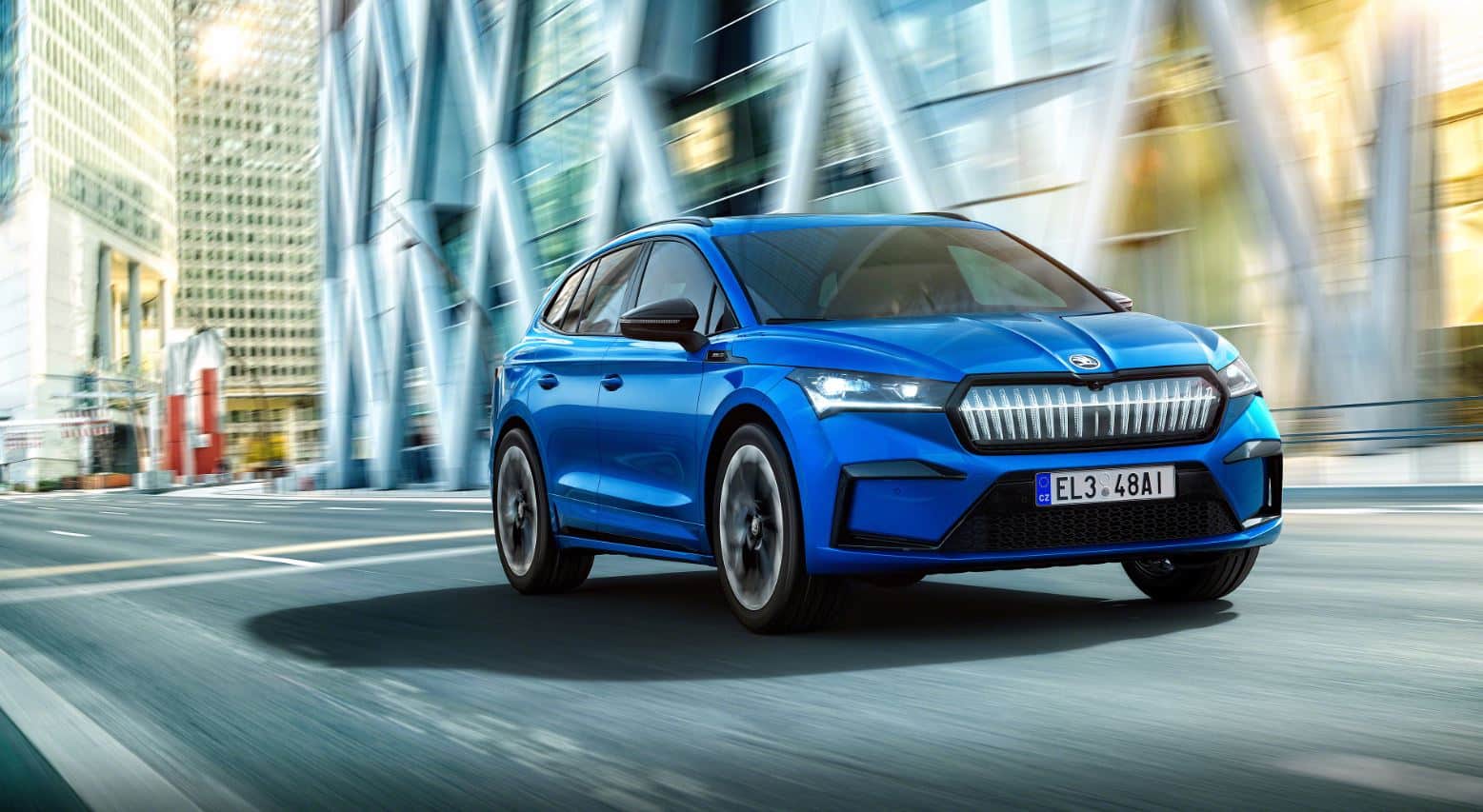 Customers will be able to choose between three propellant options. The engine of the ŠKODA ENYAQ SPORTLINE iV60 it drives the rear wheels, produces 132 kW of power and has a maximum torque of 310 Nm. Its battery has a capacity of 62 kWh (58 kWh net) and allows it to reach a range of more than 400 km in WLTP cycle. The ENYAQ SPORTLINE iV 80 It is equipped with a larger battery, 82 kWh (77 kWh net) and can travel more than 520 km in WLTP cycle. Its engine delivers 150 kW of power. This battery also mounts to the ENYAQ SPORTLINE iV 80x. Thanks to a second engine, this SUV has all-wheel drive, delivers 195 kW of power and has a maximum torque of 425 Nm. The maximum autonomy of this variant is 500 km in WLTP cycle. This variant will arrive in Spain after the summer.
The ENYAQ SPORTLINE iV arrives with a specific sports chassis. This has been lowered 15mm at the front and 10mm at the rear. The top speed of the three power variants is 160 km / h.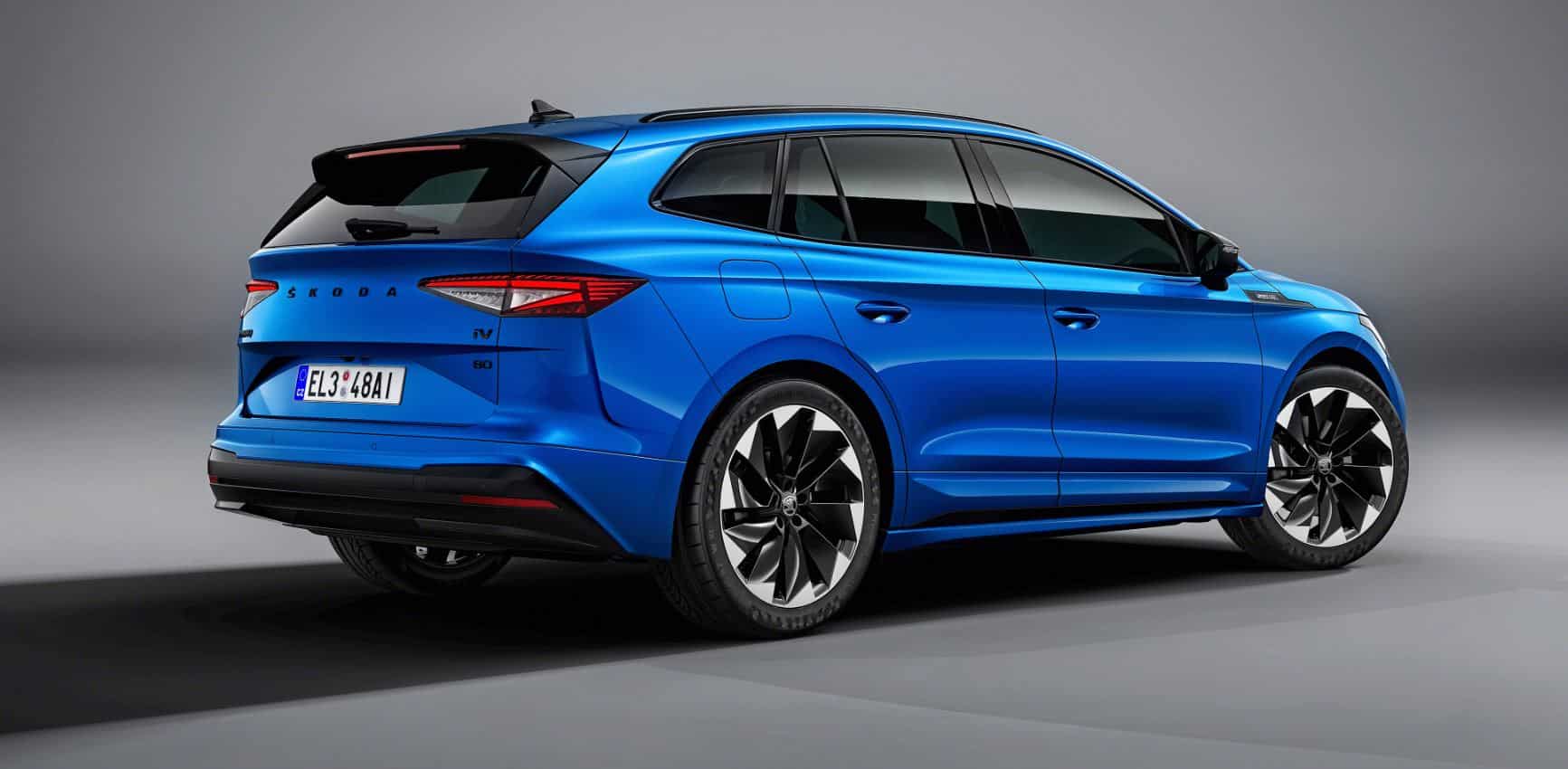 The numerous shiny black design details give the model an even more dynamic appearance. The radiator grille, window frames, roof bars and rear bumper diffuser all contribute to this feeling, as does the ŠKODA lettering in capital letters and the badges on the tailgate. The robust side skirts are the same color as the bodywork. The ENYAQ SPORTLINE iV comes with a model-specific front apron and SPORTLINE badges on the front wings. The large 20-inch and 21-inch Vega and Betria burnished alloy wheels enhance the look.
The ENYAQ SPORTLINE iV will arrive with Full Matrix LED headlights as standard, upholstery and black headlining. The dashboard is upholstered in Synthetic black leather with crisp decorative stitching and carbon-effect trims, which offer remarkable visual details and are also present on the door panels. Floor mats with sporty gray contours coordinate perfectly with the rest of the interior.
The model also includes black sports seats with integrated head restraints. These are upholstered with Suedia microfiber and come with gray outlines. The three-spoke multifunction sports leather steering wheel features gray accent stitching, while the lower spoke bears a SPORTLINE lettering badge. The pedal covers are offered in an aluminum look.