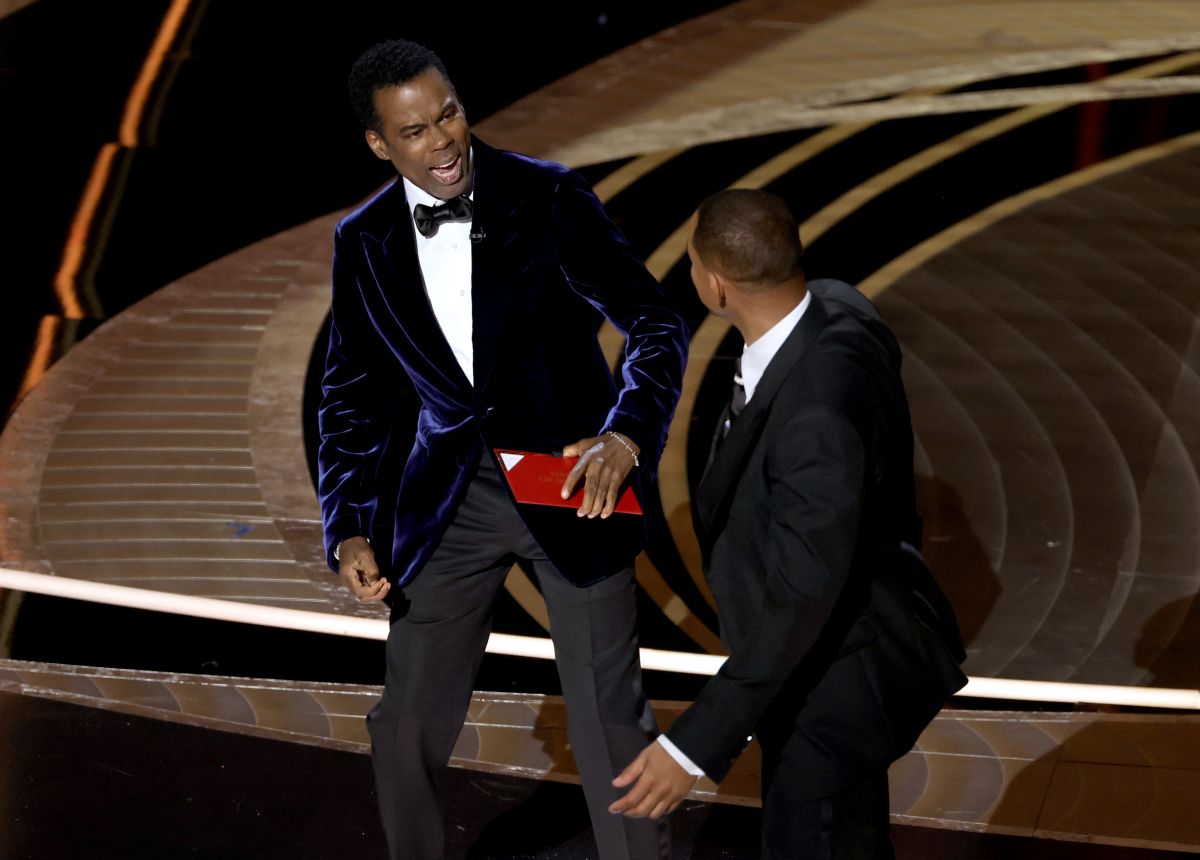 Photo: Neilson Barnard/Getty Images
The actor Will Smith53 years old, has given much to talk about in the slap he gave Chris Rock during the Oscarswhich caused his image to appear on all the covers and the paparazzi to stand guard outside his mansion in Calabasas, California.
According to the New York Post, which was the medium that released the news, on Tuesday afternoon A Los Angeles County patrol went to the luxurious home of the also rapper after receiving a report about an alleged drone flying over the place.
Upon arrival at the property, the police elements found no trace of the flying device, unknown, so far, if it was the Smiths who called the emergency number or if it was one of their millionaire neighbors.
"We sent a unit out there to try to locate the drone and see if there was a paparazzi or what was going on, but when the agents arrived, they couldn't locate the drone. He had already left the area," said an official source in an interview with the Post.
What is Will and Jada Pinkett Smith's mansion in Calabasas like?
Since 2010, the couple has shared an impressive mansion in Calabasas, California, whose market price is about $42 million dollars.
The residence, which was commissioned by the actor himself in 2003 and boasts several handcrafted details, was made possible thanks to the talents of designer Stephen Samuelson and architect Harry Pérez-Daple.
The decoration of the mansion is striking for having elements belonging to various cultures. It has architectural details from the Middle East, Africa, the United States and Asia. The main gate was once part of a fort in North India.
The house, with a 25,000-square-foot construction, is located on a 150-acre site, so the green areas and sports fields are the main protagonists. The size of their love nest is such that it even has its own zip code.
It is completed by nine bedrooms, hall, kitchen, breakfast room, breakfast room, dining room, living room, main room, movie theater, recording studio, meditation room, games room, garage for eight vehicles, among other facilities.
Outside it has an artificial lake, swimming pool, tennis court, volleyball court, basketball court and extensive green areas, so the spaces for fun are what is left over.
Keep reading:
Meet the mansion where Bruce Willis will take refuge after announcing his retirement from acting
Get to know the eccentric hotel where the Mexican National Team will stay during the Qatar World Cup
They accuse Eduardo Verástegui of staying with a luxurious apartment of a woman who believed in him
This is the NJ mansion that Chris Rock left after his painful divorce from Malaak Compton