The sales figures for camper vans are only growing thanks to the fashion of the 'camperization' of minivans and commercial derivatives, as they offer very practical solutions for the more adventurous without having to carry out a considerable outlay such as that of a motorhome.
You already know that more and more models leave the factory with these characteristics, without having to go to preparers later. You will surely think that they are not as surprising and comfortable as houses on wheels and, in a way, you are not very misguided.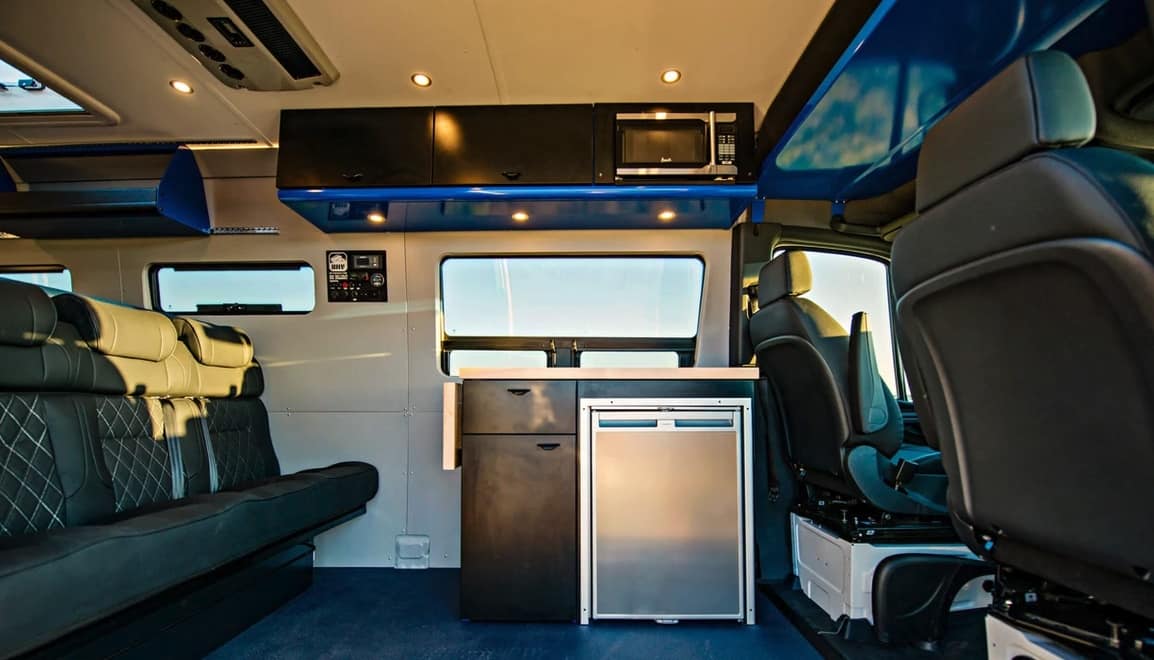 However, it must be recognized that camper vans capable of entering the most inhospitable places have their point. Without being as radical as the legendary Unimog, the Mercedes-benz sprinter with four-wheel drive can be a great base for campering, hence Off Highway Vans (OHV) has created this very special motorhome.
Christened 'Doc Holiday', this bespoke camper offers a cozy apartment ideal to rest after a long day of hiking, cycling and adventures in general. They decided to base themselves on a Sprinter because of its traction capabilities and its elevated height, which allows them to traverse the roads of the American mountains.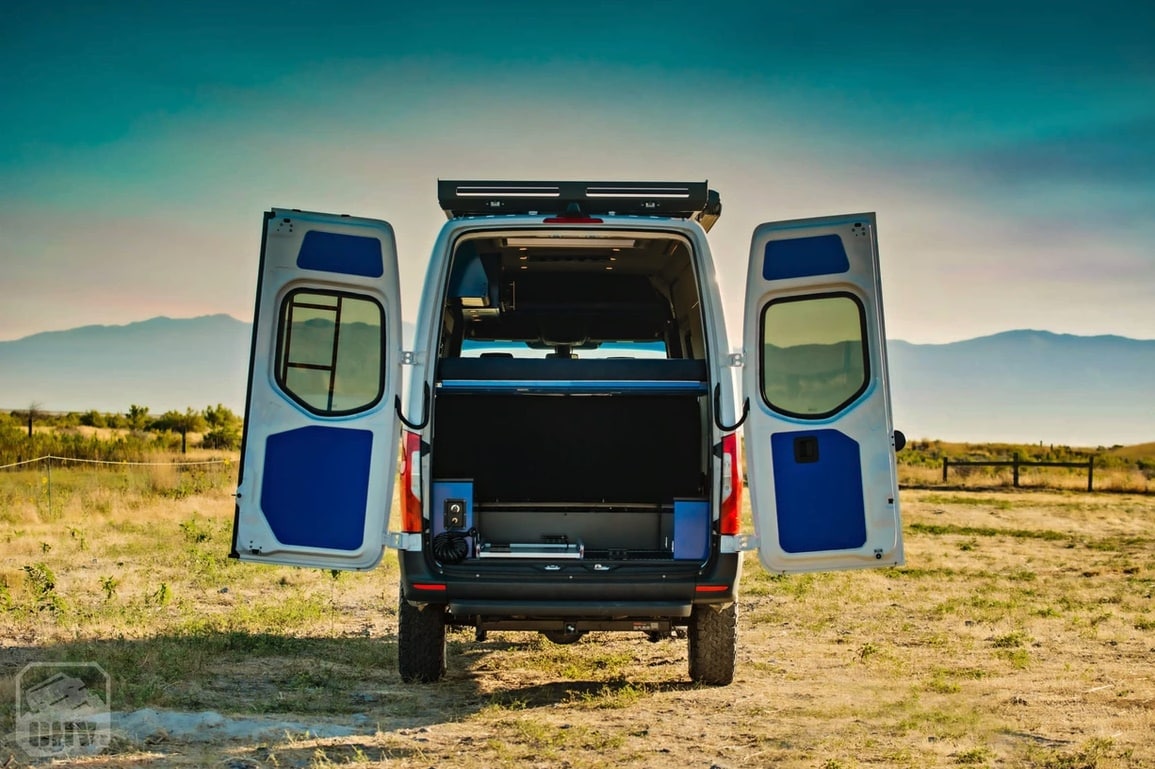 Additionally, this Sprinter has received a suspension update signed by Fox (raises height 2cm), with added auxiliary LED lighting, 17-inch Method wheels shod with Goodyear Wrangler DuraTrac off-road tires, a grill guard, and an electric exterior canopy.
In addition, it has been equipped with a lithium battery with 224 amp-hour capacity. This allows three days of power supply, although it also has a 200 watt solar panel on the roof, an engine alternator and an inverter supplying 110V, 12V and USB AC power to the interior for plug-in devices.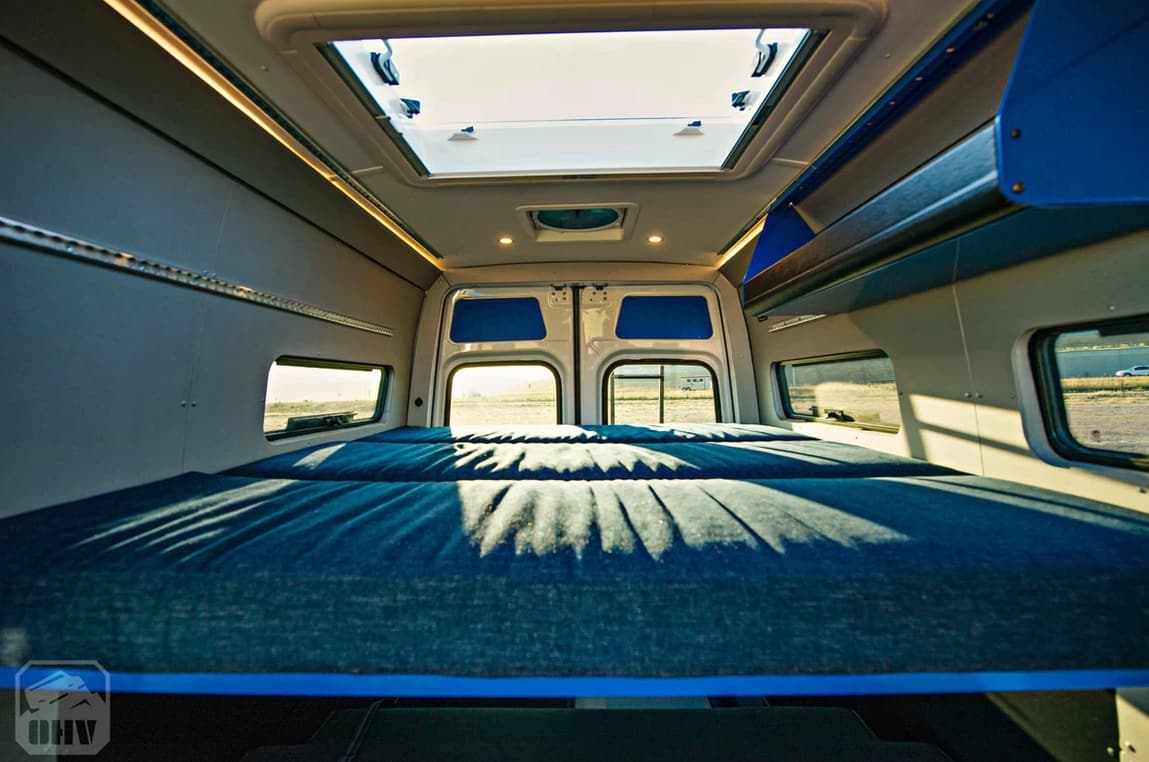 The battery and solar panel can be upgraded to 400 Ah and 400 W, respectively.
At the equipment level we find a complete kitchen with induction, a small sink that can be covered for a countertop, a 57-liter fresh water tank and a wastewater tank, an 80-liter Dometic refrigerator, multiple storage spaces, a folding table and a flat screen TV .
There is also a three seat rear bench behind the kitchen that extends to form a 178 x 173 cm bed. The platform bed The three-panel top mounts to an I-rail along the wall, and serves as a two-person bunk. In this way, the Sprinter offers a capacity for four and five seats.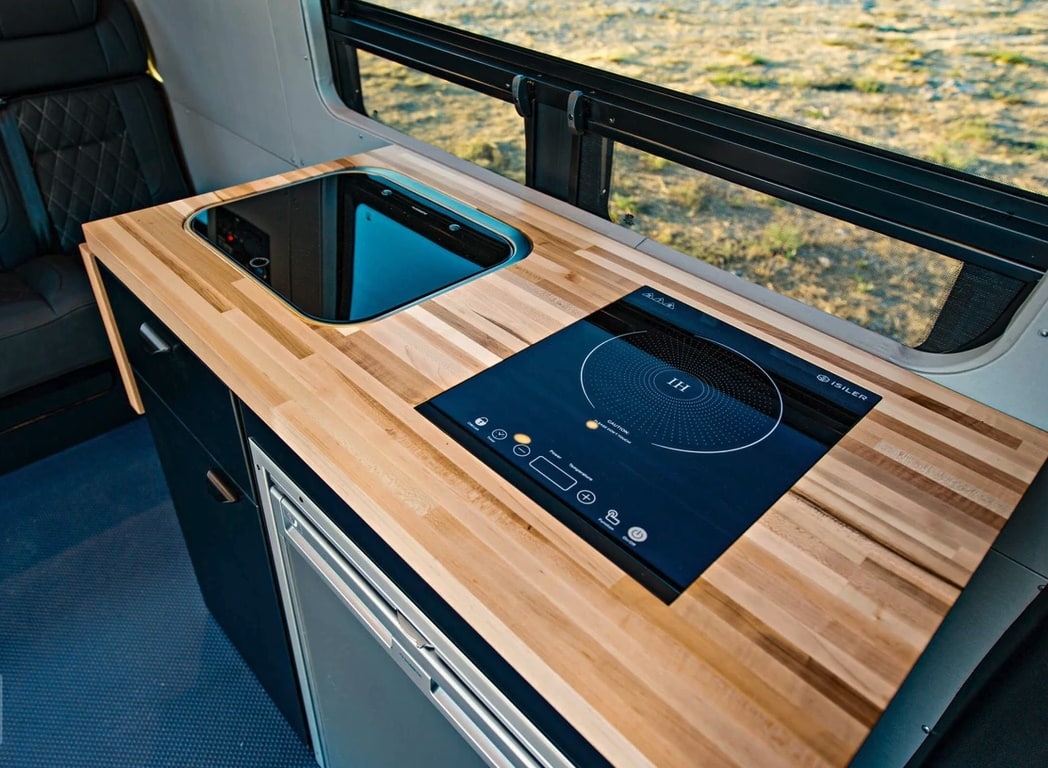 Unfortunately, the only thing we can't find is a bathroom, but yes a rear outdoor shower, LED interior lighting, diesel heating, MaxxAir ceiling fan, a total insulation package and a long list of options with a 700W microwave, water heater, skylight, luggage rack … The price of the conversion part of 56,245 euros at the current exchange rate.
Image gallery