That he Mercedes-Benz G-Class is the usual protagonist of our section of preparations is nothing new. This gigantic off-roader has all the ballots to be modified. Its imposing aesthetics and its powerful engine are easy to highlight and a good proof of this is this Mercedes-AMG G63 P900 Limited Edition 50th UAE by Mansory.
Little by little the G-Class and, especially, its AMG versions, They have become a cult icon among high-performance SUVs by virtue of the three magical letters that make up their last name. Having once again passed through the hands of the aftermarket specialist, the set promises to be anything but rational.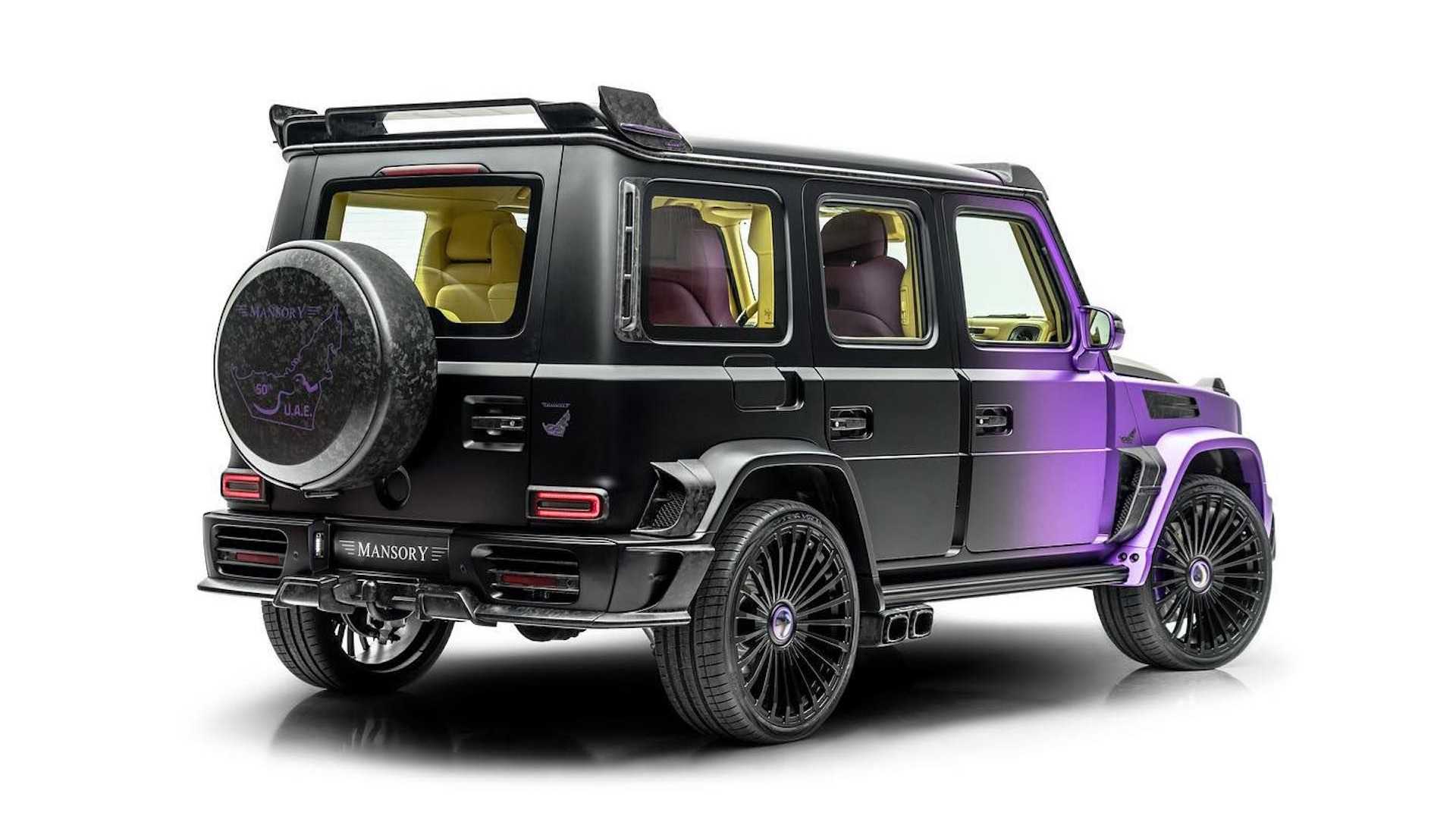 Behind the Rolls-Royce Cullinan UAE Edition, Mansory presents us this wild G-Class.
An extravagant exterior for him Mercedes-AMG G63 P900
On the outside, the striking duotone paint, which covers a few larger wheel arches, a new ventilated hood with a generous intake, new bumpers, a spoiler front, side skirts and a rear diffuser. They are all carbon fiber bathed. It is clear that it is the main material, because we can also find it in some smaller details.
This is the case of the rear-view mirror caps, the door handles or even the spare wheel cover, where the embossing of the United Arab Emirates is engraved in purple. There is also a spoiler on the boot lid and new daytime running lights on the roof; as well as a new set of tires with a size of 24 inches.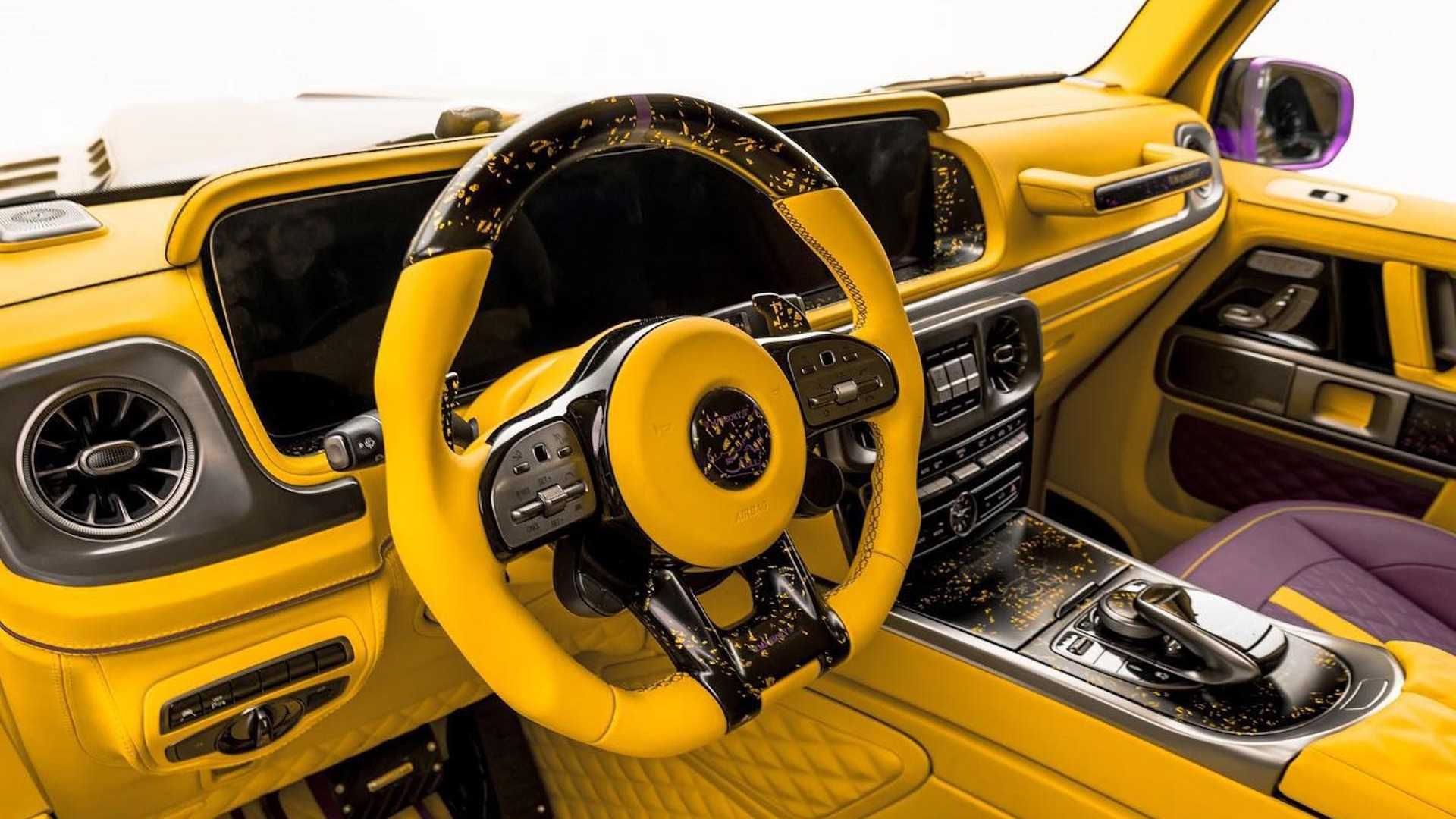 Inside we find a deep leather and carbon fiber treatment, as well as specific mats and aluminum pedals. Now the seats, the steering wheel and the entire dashboard are a combination of yellow and purple. Scattered around the SUV's cabin are also several embroidered UAE logos.
What's under the hood of the Mercedes-AMG G63 P900?
A preparation of this caliber would not be the same if the potency of the biturbo V8 engine of 430 kW (585 CV). The trainer guys have added a good dose of extra horsepower under the hood. Mansory tells us about a total of 900 hp (671 kW) of power and 1,200 Nm of maximum torque. Almost nothing…
Image gallery