One of the great slabs that weighs on any technological advance with respect to something better known and proven is the great phrase "let's see how long it lasts."
How could it be otherwise, screens, technological components, multimedia systems and of course, electric cars have this same slab on top and we have all ever wondered how long they will last compared to a traditional system or car.
One of the possible and perhaps main concerns that owners of electric vehicles have, and especially those who have their first electric car, is the reliability of this technology and although logic indicates that maintenance is much less on brakes or belts, so is it. It is in oils and other liquids, the head makes us weigh in elements such as the very expensive battery.
Today we have learned of the existence of a Tesla Model S with nothing less than 682,360 km accumulated on its odometer, a real outrage that belongs to an American Uber driver.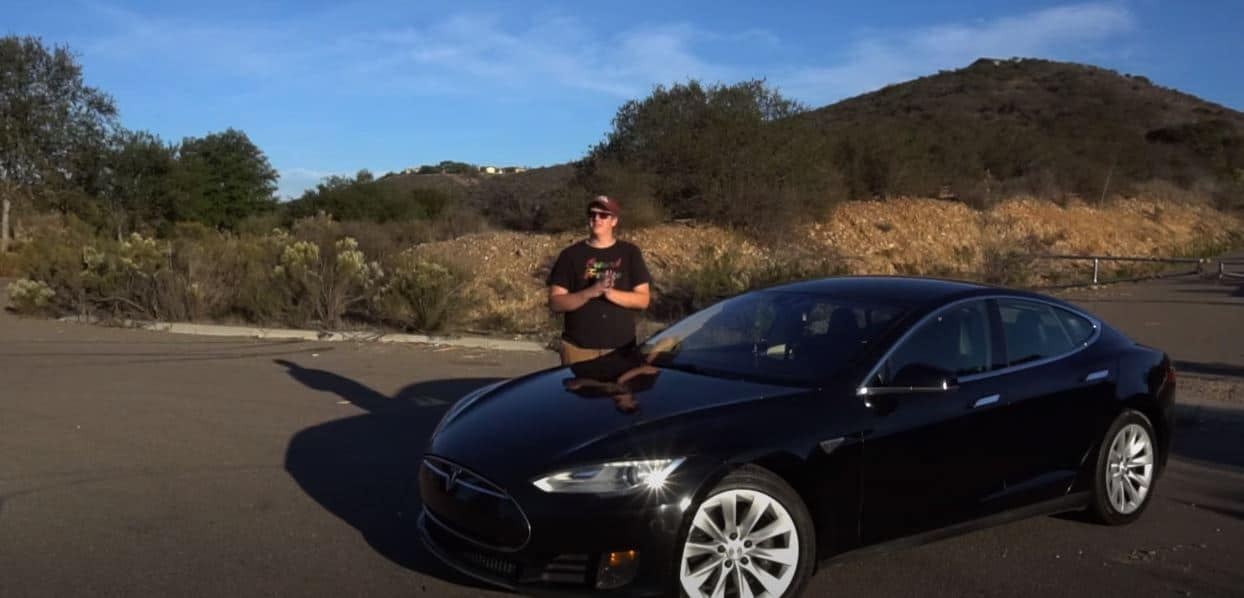 It's about a Tesla Model S 70D from 2015 which is probably one of the world's highest mileage Tesla electric vehicles, largely because the original owner used it for chauffeur services.
In the video, Braden carlson he drives and checks the car, which now belongs to a friend of his, who happened to own the Ford Ranger EV in the past, among other electric cars.
You're probably thinking that a Tesla with this mileage doesn't have too many original components anymore, but this seems not to be the case. The Model S 70D still has its original rear-wheel drive unit, although the front engine was replaced with more than 611,550 km.
Regarding the battery pack, was replaced during the warranty with no less than 402,335 kmas this 2015 car came with the Unlimited Mileage Powertrain Warranty. This means that the current battery installed in the car is 289,680 km.
In addition to the front engine and battery, this Tesla Model S has also replaced its rear axle, along with the front upper control arms, rear upper arms, front lower front arms, and front rear arms, all at 603,500 km.
Other important components that have been replaced include the Media Control Unit with 539,130 ​​km and the cair conditioning compressor that were replaced with 482,800 km.
The truth is that some replaced suspension elements fall within the usual mileage changes but others not so much and it is that changing an engine or a battery pack in case these are out of warranty are extremely expensive, even more than replacing analog parts in a traditional internal combustion car.
Despite this, everything is to do the math and even see if we will ever achieve particular mileage like the ones we have talked about with the same car in such a short time.
Source | Inside EV