There are still a few years to go advanced autonomous driving come into our lives, but today Toyota has marked an important milestone. The Toyota Research Institute (TRI) reveals that it has successfully programmed a Toyota Supra to negotiate obstacles on a closed track.
The world's first autonomous drift It may sound like a publicity stunt, but Toyota's intentions go further. What this Toyota Supra intends is to show us important advances in safety when we lose control of the vehicle. To do this, the Japanese sports car combines a large amount of advanced technology.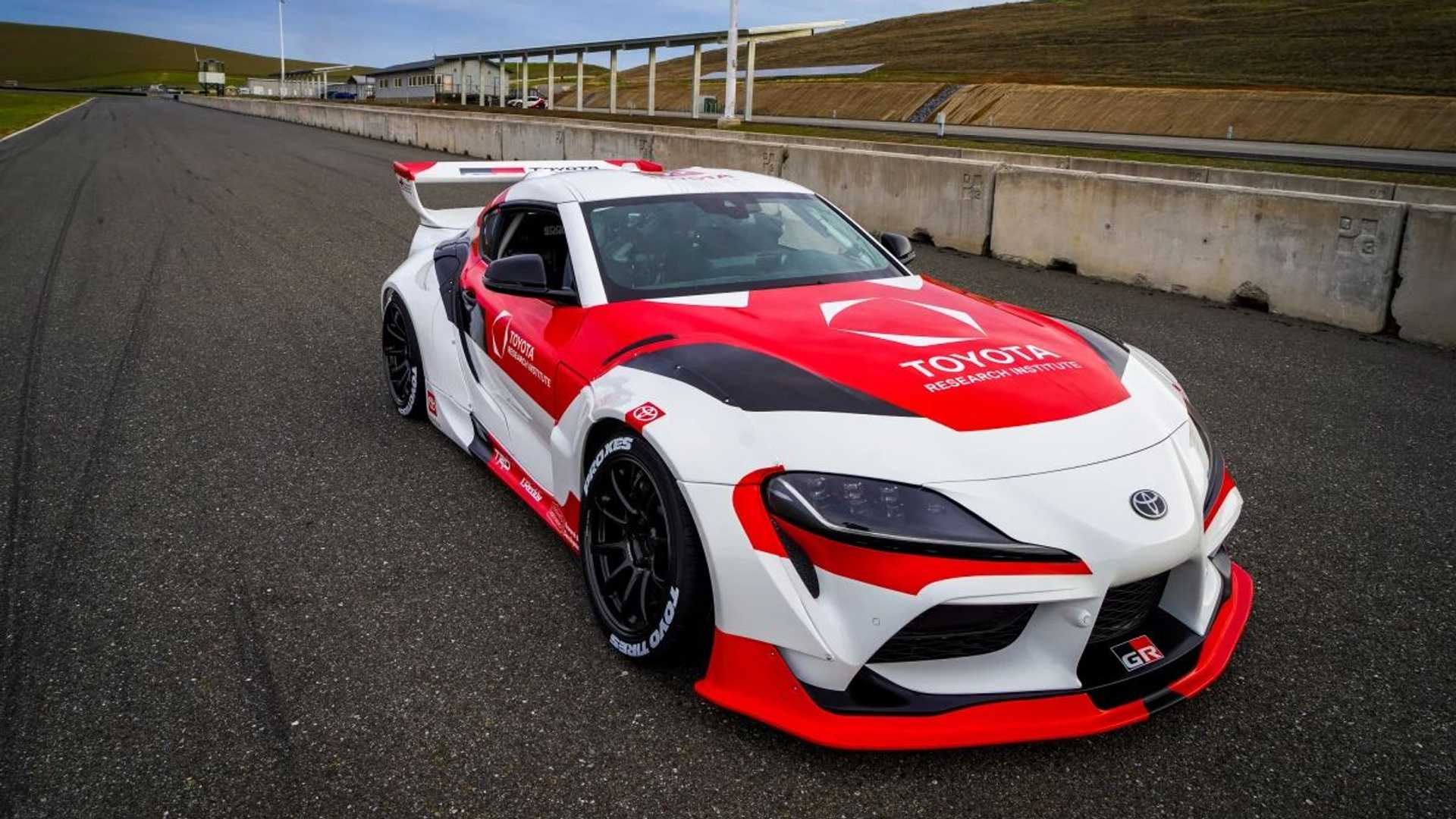 This is how this Toyota Supra skids
It is not uncommon for a driver to lose control of their vehicle in low grip situations. Ice, snow, leaves on the road… Sometimes we are faced with a fatal cocktail before which not all drivers know how to respond. It is precisely this type of situation that the autonomous Supra intends to "save".
Toyota has developed this laboratory on wheels to show us that its advanced driver assistance systems are most useful when they are needed most. As Avinash Balachandran, Senior Manager of Human Centric Driving Research at TRI, points out, "At TRI, our goal is to use advanced technologies that augment and amplify humansnot replace them".
To this he adds that "Through this project, we are expanding the region in which a car is controllable, aiming to Give drivers the instinctive reflexes of a professional race car driver to handle the most challenging emergencies and keep people safer on the road".
For its development, Toyota has worked closely with the Dynamic Design Laboratory at Stanford University. Also joining the project were performance specialists from GReddy and legend of the drift Ken Gushi. Thanks to this, the Supra can identify obstacles and overcome them autonomously on a closed track.
The vehicle features computer controlled steering, throttle, clutch, sequential transmission and braking. As you can see, it includes some modifications typical of the cars of drift. The included software is capable of calculating a new trajectory every 20 thousandths of a second.
Image gallery