More and more little ones are waiting with joy on Christmas morning to open the gifts they Santa Claus, also known like santa claus, has left them the night before next to the tree, the fireplace or that little corner in which they can be deposited without making much noise.
Taking into account the number of homes you have to visit in a single night, you need a vehicle with good load capacity and very fast with which you can make so many trips. You already know that Santa Claus is immune to COVID-19 As reported by the World Health Organization, so when it comes to Christmas gifts, everything continues as usual.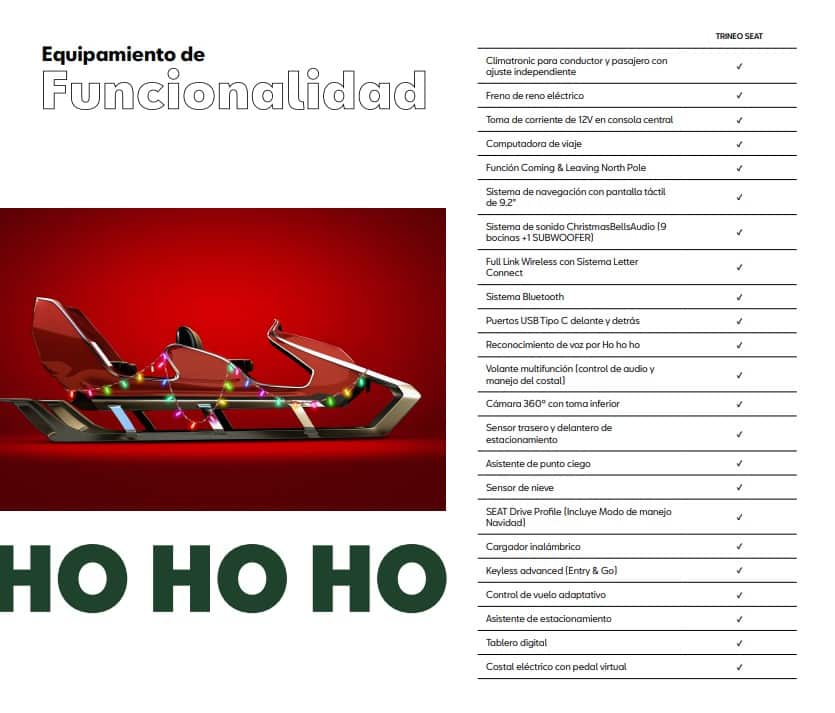 This year the vehicle that will use Santa Claus is the new SEAT Sled, a very modern model with the latest technology in safety and comfort that also has excellent traction capacity, partly thanks to the inclusion of various systems such as the XDS self-locking. To guarantee good braking, it has ventilated skis.
As reported by SEAT Mexico, the new Sled It is capable of reaching 1,000 km / s and has an acceleration of 822.6 visits per second, sensational benefits that allow you to even have more than a glass of milk with cookies in some breaks.
The smallest of the house should know that the new SEAT Sled has the novel "awake child detector" so it would be better if no one leaves his room so as not to be upset. You already know that only children who have been good have many gifts.
[Queremos dar las gracias a SEAT México por sacarnos una sonrisa]