The Land Cruiser Wagon remains one of the most important products for Toyota in many international markets. This is the case of Australia, South Africa, the United States, Russia, Saudi Arabia, Kuwait, Pakistan or Nigeria. The good news is that in some of them customers will be able to choose the TJM Land Cruiser 300.
Born in August 1951 and ten generations later, the Land Cruiser 300 equips a more robust and lightweight platform, something that along with many other improvements has allowed to reduce the weight about 200 kg. It maintains its off-road configuration and has all the necessary aids to guarantee the best behavior both on and off the road.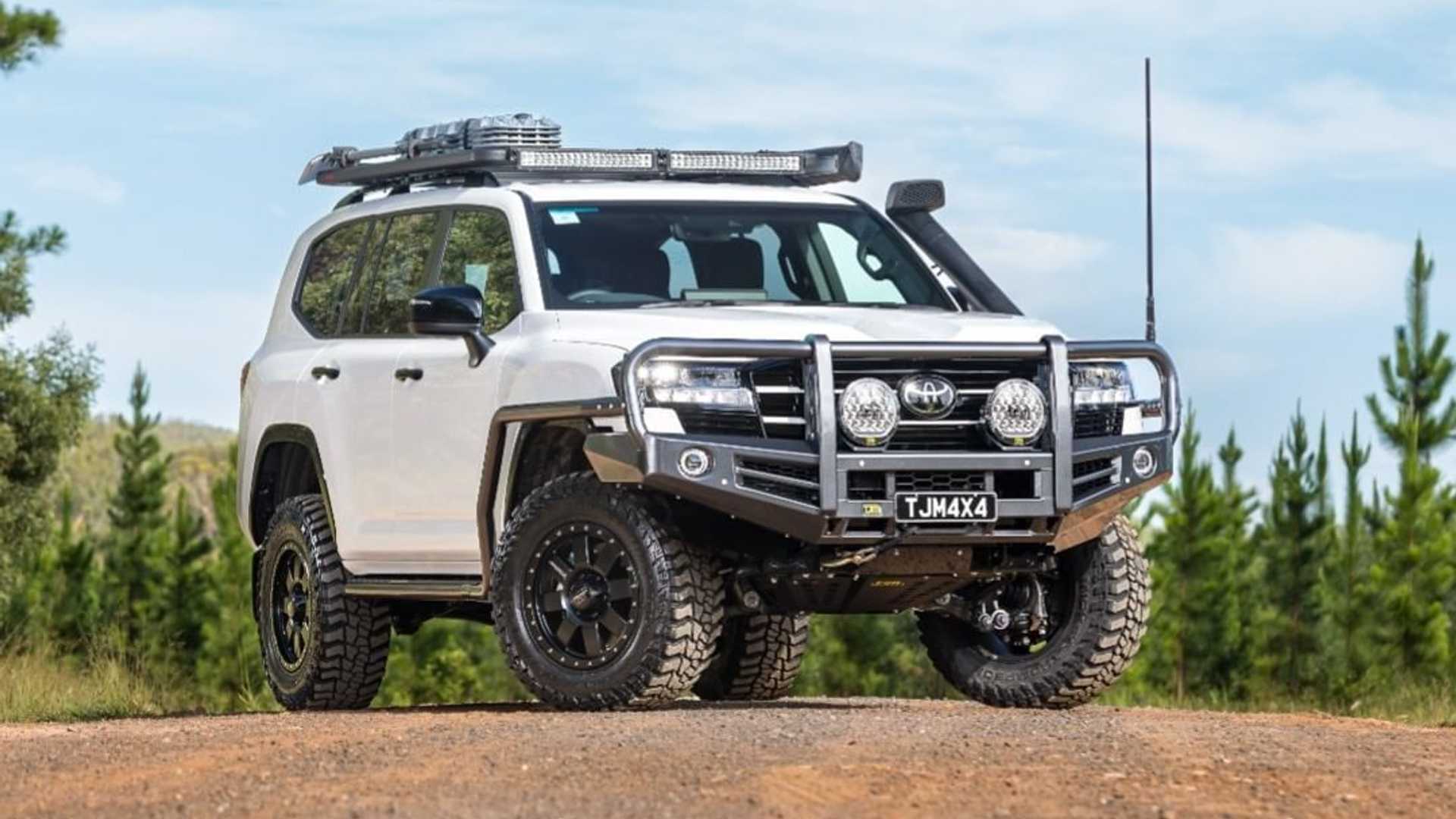 Those who want to go one step further can opt for the sporty cut variant, the Toyota Land Cruiser GR Sport, which has been developed as the base vehicle for the Dakar Rally. However, this does not provide as radical a preparation to get off the asphalt as does TJM, an Australian specialist.
What equips the TJM Land Cruiser 300?
The updates are intended for those who want to make the Land Cruiser even more capable off the tarmac. Visually the most striking feature is the metal front bumper with an integrated crash bar. It is designed to be compatible with airbag and ADAS sensors.
The «inner bar», which is one of the options of anti roll bar, it can be black or colored. There is also a steel winch, recovery points with a nominal capacity of 8,000 kg and LED lights, fog lights and auxiliary indicators. Skid plates and skid plates finish off the front.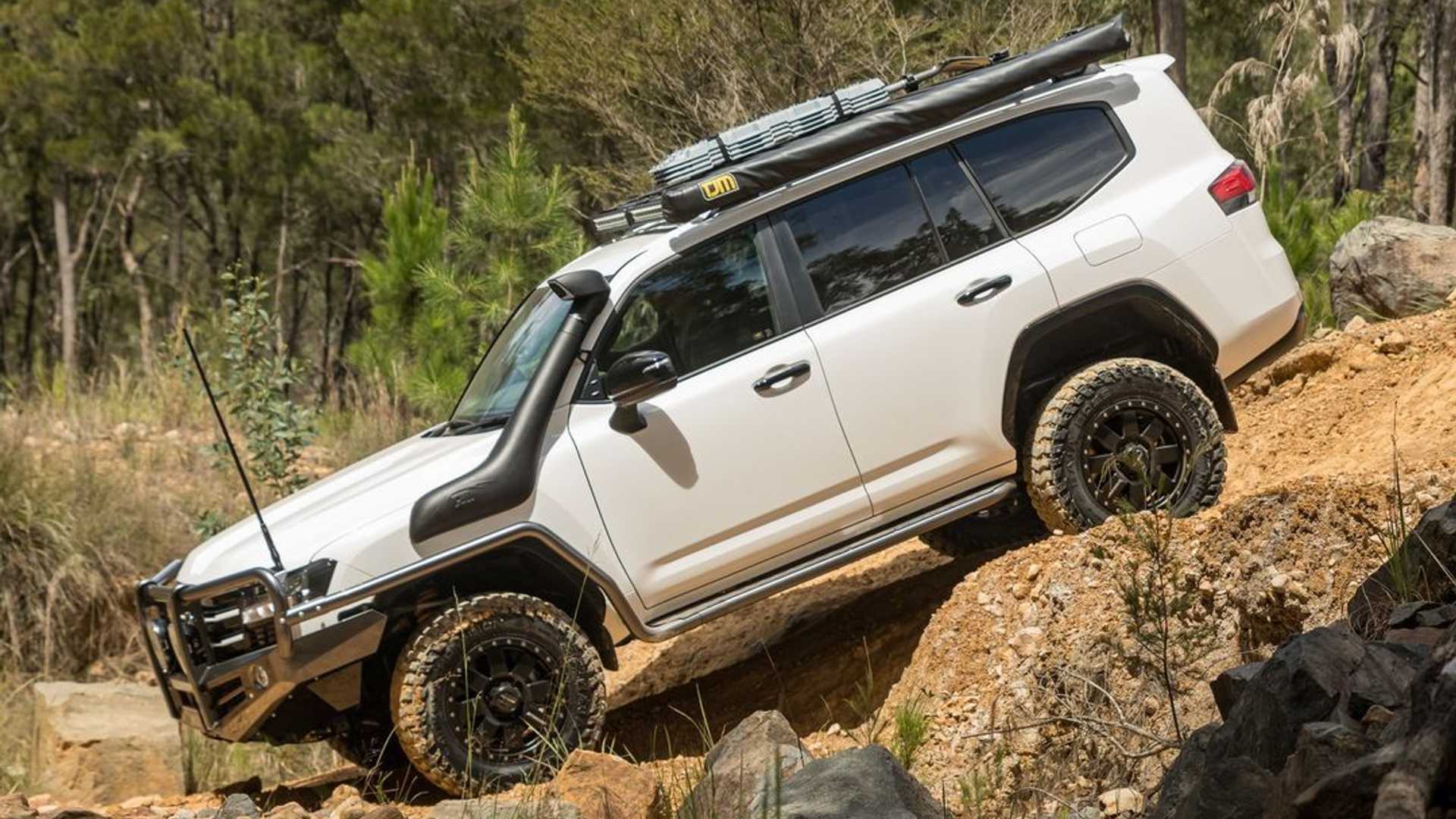 An extension above the fenders that connects the roll bar to the side steps offers additional protection. Other modifications include the AirTec snorkel and the luggage carrier. The latter comes with an LED bar and is compatible with other accessories and equipment such as a shovel or retractable tent.
For the suspension it has opted for a set XGS. It has advanced dual-tube shocks with multi-stage speed-controlled valves, as well as custom upper control arms. The suspension has a lift kit. The tires beadlock They equip off-road tires.
Available with a diesel V6
This tuned Land Cruiser also has more load capacity than the series model thanks to Gross Vehicle Mass (GVM) upgrades. Under the hood we find the 3.3-liter V6 biturbo turbodiesel. Eroga 309 hp (227 kW) of power and 700 Nm of pair.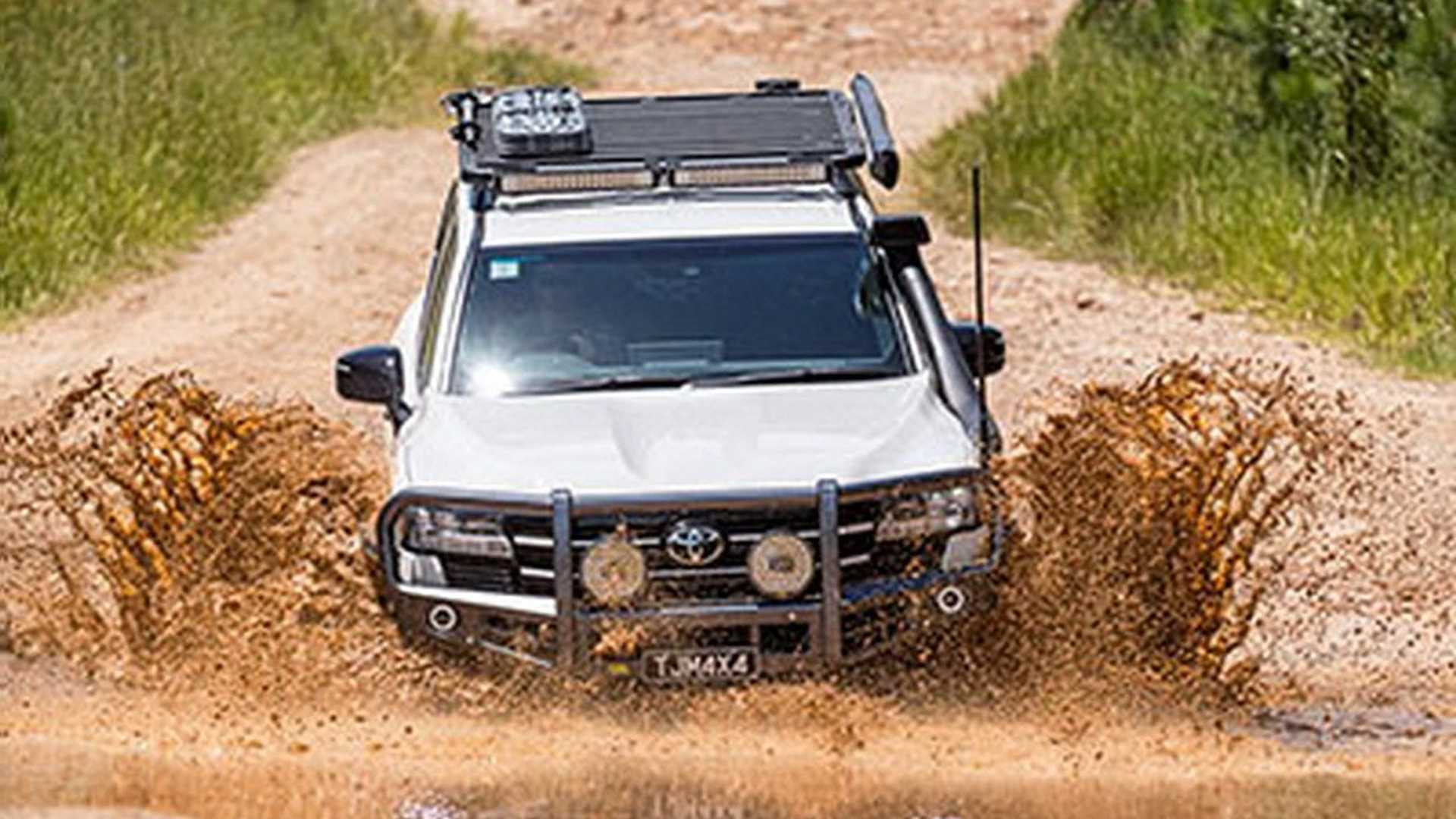 They are sent to all four wheels via a 10 speed automatic gearbox with the help of a standard center differential lock. According to the official TJM website, the tuning kit for the LC 300 will be available in 2022. Pricing is unknown for now, but it has already started getting pre-orders.
Image gallery