When we met the Toyota Supra in 2019, it was clear that it would be a model that we would see a competition version of. Just a year later, the Japanese firm presented us with the Toyota GR Supra GT4, a model that today receives a very special edition. baptized as Toyota GR Supra GT4 50 Editiononly six copies of the model will be manufactured.
By the end of 2021 they had been sold 50 copies of the Supra GT4. Since its introduction, the competition model has participated in more than 250 races, achieving 36 wins in its class and 78 podium finishes. Toyota says it will continue development and production of the GR Supra GT4 while continuing to offer support to owners in the future.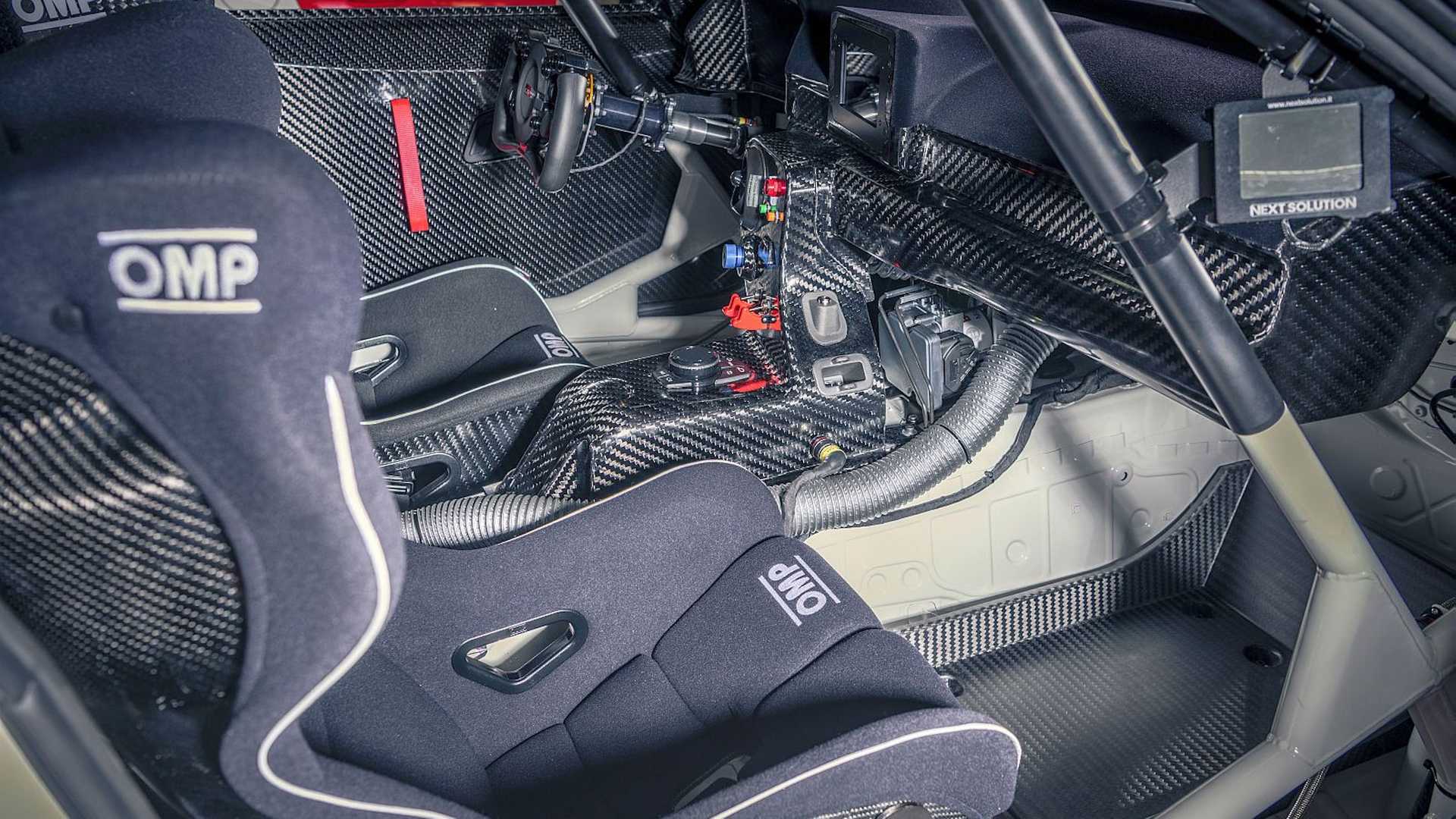 Toyota GR Supra GT4 50 Edition Details
The Toyota GR Supra GT4 50 Edition adds a handful of specific features on the competition model. Each example receives a red exterior with a gold livery. Inside, the driver gets a new racing seat that comes with embroidered branding. Toyota also includes a passenger seat as standard equipment.
The car sports exclusive '50 Edition' branding on the interior; as well as a numbered plaque attached to the carbon fiber dashboard. Of course, an inner cover for transport and a roll cage are not missing. Apparently it is similar to the road version on the outside, although it receives a large spoiler at the rear and a prominent splitter frontal.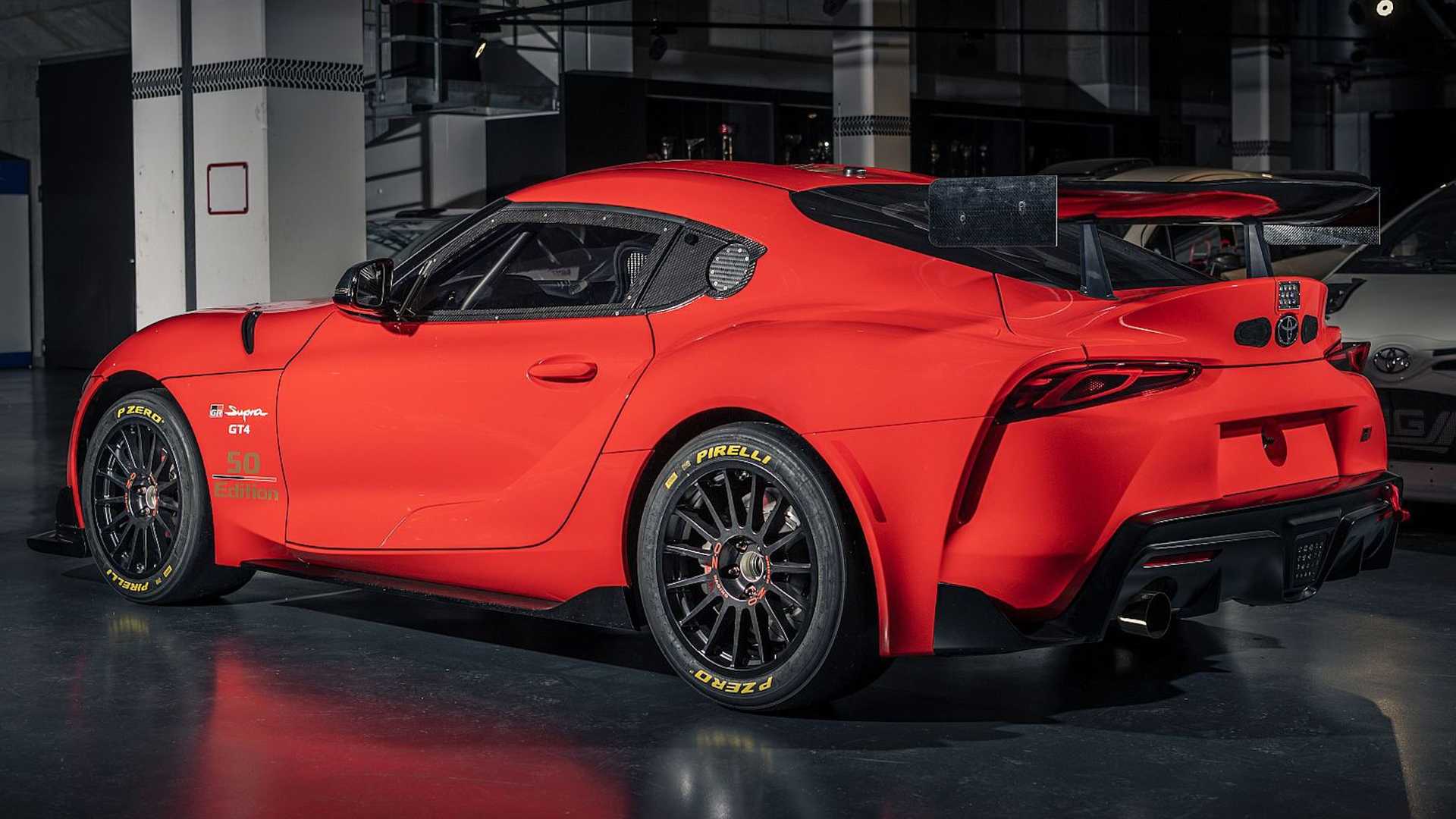 Side windows showcase the car's unique track ambitions. However, it's the interior that really reveals that this isn't your conventional Supra. The GR Supra's 3.0-litre inline six-cylinder twin-scroll turbocharged engine has been tuned to develop 320 kW (430 hp) of power
It is combined with a 7-speed automatic transmission, with paddles on the steering wheel. There's also no lack of a mechanical limited-slip differential on the rear wheels. It also has an Akrapovič exhaust system. The price of the Toyota GR Supra GT4 50 Edition remains unchanged from the conventional racing model.
Image gallery