If you live in a big city, surely at some point you have stared an emergency vehicle having a hard time in a traffic jam. The daily traffic of large cities, intersections, pedestrians or traffic lights are a great impediment for this type of vehicle and its drivers when they are going to attend an emergency.
To help them in their work, Ford of Europe is helping to develop smarter traffic lights that communicate with first aid vehicles. The objective is, as the company itself points out, to help them reach their destination faster. It seems clear that in an emergency, The last thing anyone wants is for these drivers to get stuck.
How does Ford technology work?
The technology used for the development of these intelligent traffic lights is known as Cellular Vehicle-to-Everything (C-V2X). The project is at an advanced stage and the first tests are already being carried out on a road in Aachen, Germany. More specifically, Ford has installed its technology in eight consecutive traffic lights.
For the pilot test, a Ford Kuga equipped with on-board communication units has been used. For the purposes of this test, it is an emergency vehicle. As the test vehicle approaches traffic lights, these successfully turn greenallowing you to pass without having to dodge vehicles at intersections or having to slow down.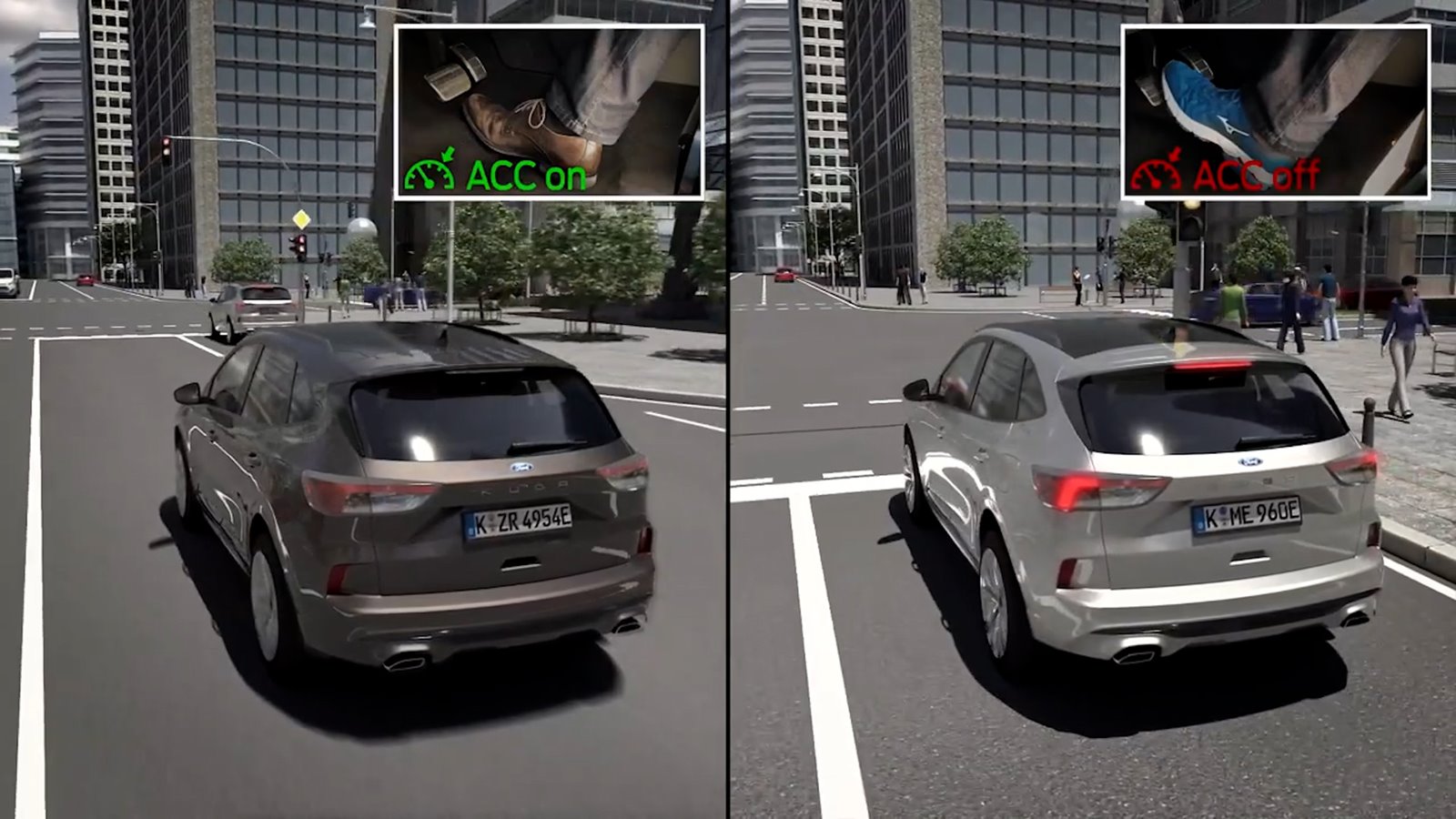 Once through the intersection, the traffic lights return to their normal operation. But beware, because C-V2X technology can also have benefits beyond emergencies. Among the many apps it has, Ford has been working to incorporate traffic light information into its adaptive cruise control.
In this way, the vehicle can reduce speed autonomously, adjusting the speed of the cruise control to the programming of the traffic lights. The exchange of data between cars, emergency vehicles and traffic lights in real time using the latest mobile phone technology makes road traffic safer and more efficient.
Image gallery