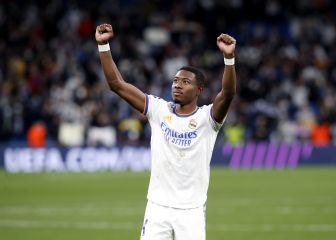 The signing bonus is fashionable among footballers. The players, who end their contract with a club and decide to change their minds and sign for another team, require their new entity an economic amount to sign with it and not with another. come on for giving pumpkins to other clubs in favor of the chosen team. A transfer bonus that in some cases is quite generous.
This model of extra remuneration is not new but cIncreasingly, footballers wait until the end of their contract with their club to ensure a pinch from their new team when signing a new contract. Even sometimes that plus or economic bonus is given even if the player does not change club. They demand that amount of extra money claiming that in other clubs they would charge it for arriving free, without making any payment for his transfer to his club of origin. Then they ask her to charge for extending her link at the time of renewing.
Is it legit?
This practice is totally legal. A player earns that signing bonus, arriving at a club for free or even, when a transfer is paid for his services, for having decided to sign for that specific club and not for another. On many occasions, that amount of transfer bonus helps to convince a footballer between one club or another. Whenever a footballer arrives free at a new club, he has received some money as a signing bonus. For example, Rabiot, Alaba, Wijnaldum, Sergio Ramos etc… have received a signing bonus for signing with their new team. A I am sure that Kessié, Christensen or Rüdiger will collect it this summer when their arrival in Spanish football is made official.
[