Almost four years have passed since we saw the first images of the Noble M500. Presented in society at the 2018 Goodwood Festival of Speed, it has not been until now when it has made its debut in production form. And when you see it, it is likely that a certain sports car has come to mind… Yes, one with a blue oval on the front.
If you are thinking of the Ford GT, you are right. The new jewel of the British firm not only bears a reasonable resemblance to the legendary GT. In its engine compartment is also hidden the same biturbo block of 3.5 liter V6 Ford Ecoboost. It puts out an output of around 550 hp (410 kW) and deliveries will start later this year.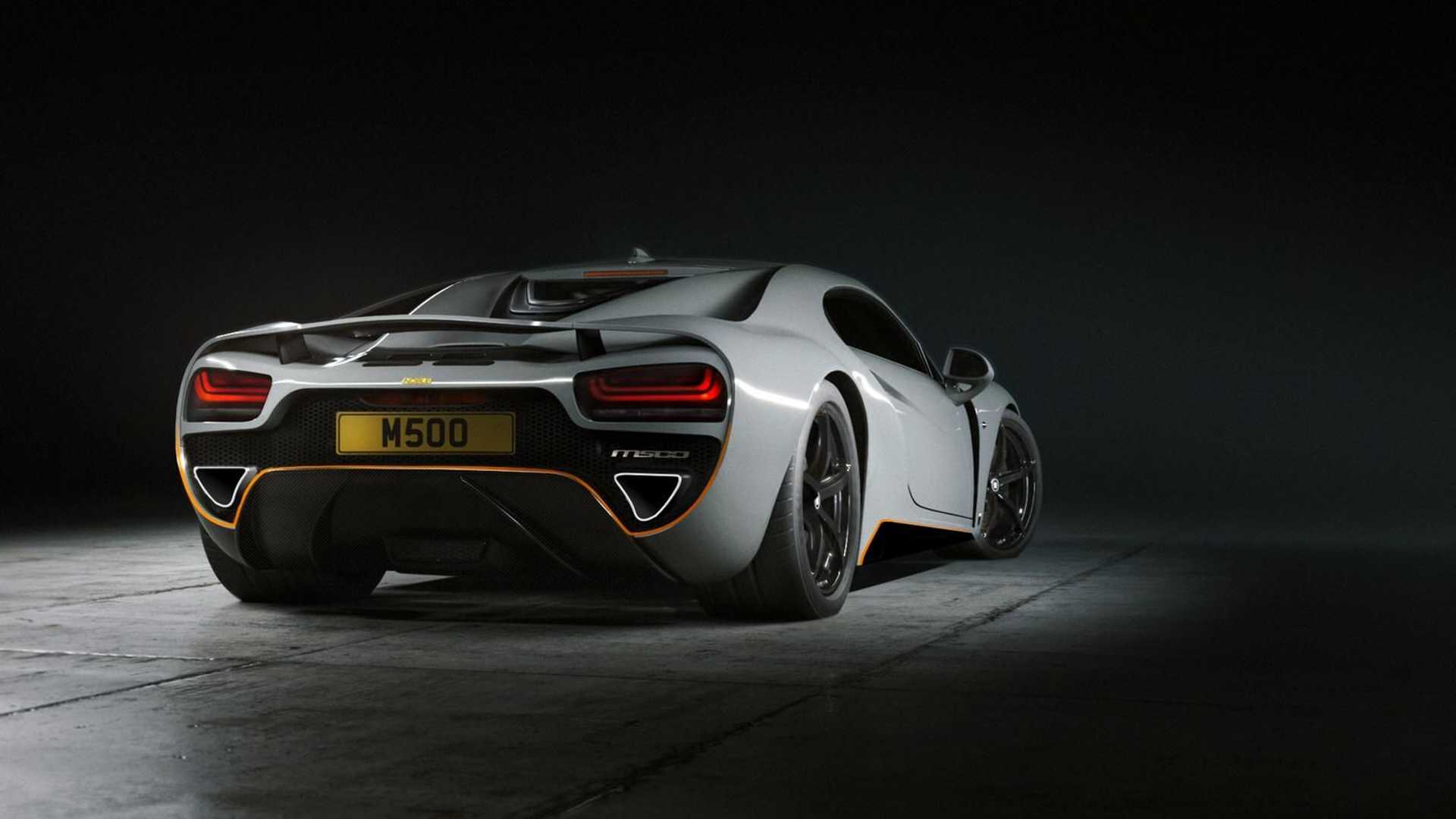 The engine is associated with a six-speed manual transmission of Graziano. At an aesthetic level, the similarities with the previous Noble M600 are palpable. What's more, about 70 percent of the chassis design comes from the previous model. The two vehicles are also the same length and the M500 is only a few millimeters wider.
Under the skin of the Noble M500
The car has been developed on a tubular steel chassis. The engine is centrally mounted, behind the occupants. As standard, the bodywork uses glass-reinforced composite panels. However, Noble intends to offer pieces of carbon fiber as an option, in order to reduce the weight of the assembly.
The M500 prototype weighs almost 1,400 kilograms. Despite this, with the production specifications and the use of lighter materials, the final version could weigh as much as only 1,250 kilos. To keep the driving experience engaging, the steering is hydraulically assisted and there is no anti-lock braking system. Suspension is double wishbone.
There are no pictures of the interior. However, since Coach what's up a pair of Recaro Podium seats. They are complemented by a digital instrument cluster. Noble has not yet determined a price for the M500. The company's current estimate is around €200,000 at current exchange rates. The manufacturer hopes to build 50 examples per year.
Image gallery