The Chevrolet Silverado ZR2 2022 is the most performance version of the series pick up. Nevertheless, Specialty Vehicle Engineering He has other plans for the newly launched Silverado 2022 range that will not leave you indifferent. Christened the Yenko / SC Silverado Off-Road and Yenko / SC Silverado, only 50 copies of each will see the light of day.
The Yenko / SC Silverado Off-Road It is based on the basic Crew Cab and Crew Cab variants of the Silverado. In the case of Yenko / SC Silverado We started from the base of the LT, RST, LTZ Crew Cab and Crew Cab models. As the name suggests, the first model is more focused on the off-road world and benefits from a 101mm lift for suspension.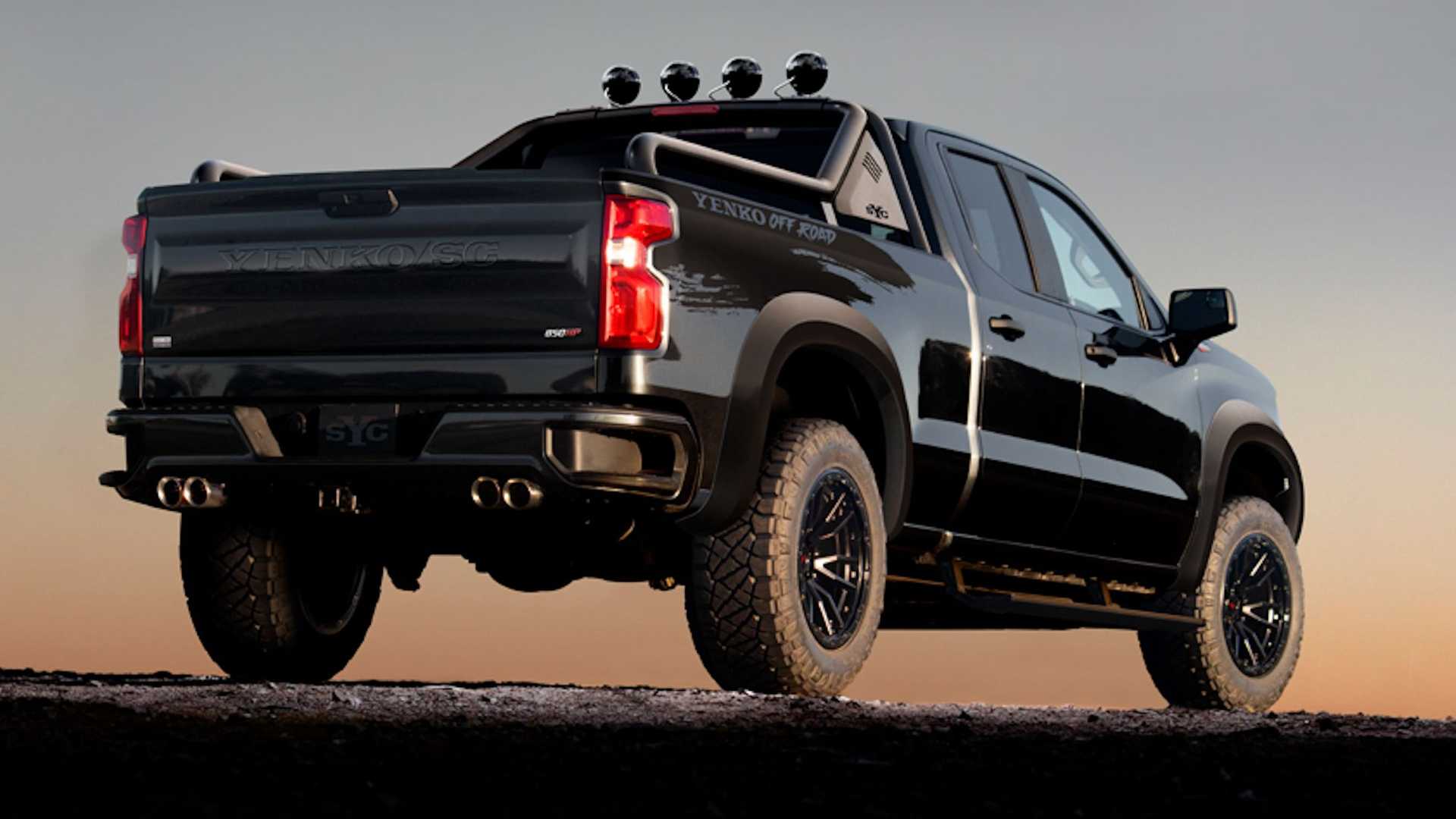 Additionally it is equipped with black fenders, a sport bar in this same color, extra lights, a graphics package, retractable side steps, custom badges, a composite tailgate and HD Recoil drawbars. It also has a heavy duty rear stabilizer bar assembly and new elements off road.
In comparison, the Yenko / SC Silverado bets on the elegance and sportiness. It features 22-inch 6-spoke wheels, a different graphics package, a sports suspension that lowers the height by 51mm at the front and 127mm at the rear, a larger diameter rear stabilizer bar and a black tarpaulin cover for the rear box.
The powerful mechanics of the Yenko / SC Silverado
In both models the powerful 6.2-liter V8 engine supercharged, although this has been conveniently updated. Key changes include forged aluminum pistons, a forged braided steel crankshaft, an ECU tuning, stainless steel heads, high performance catalysts, and cylinder heads with CNC ports.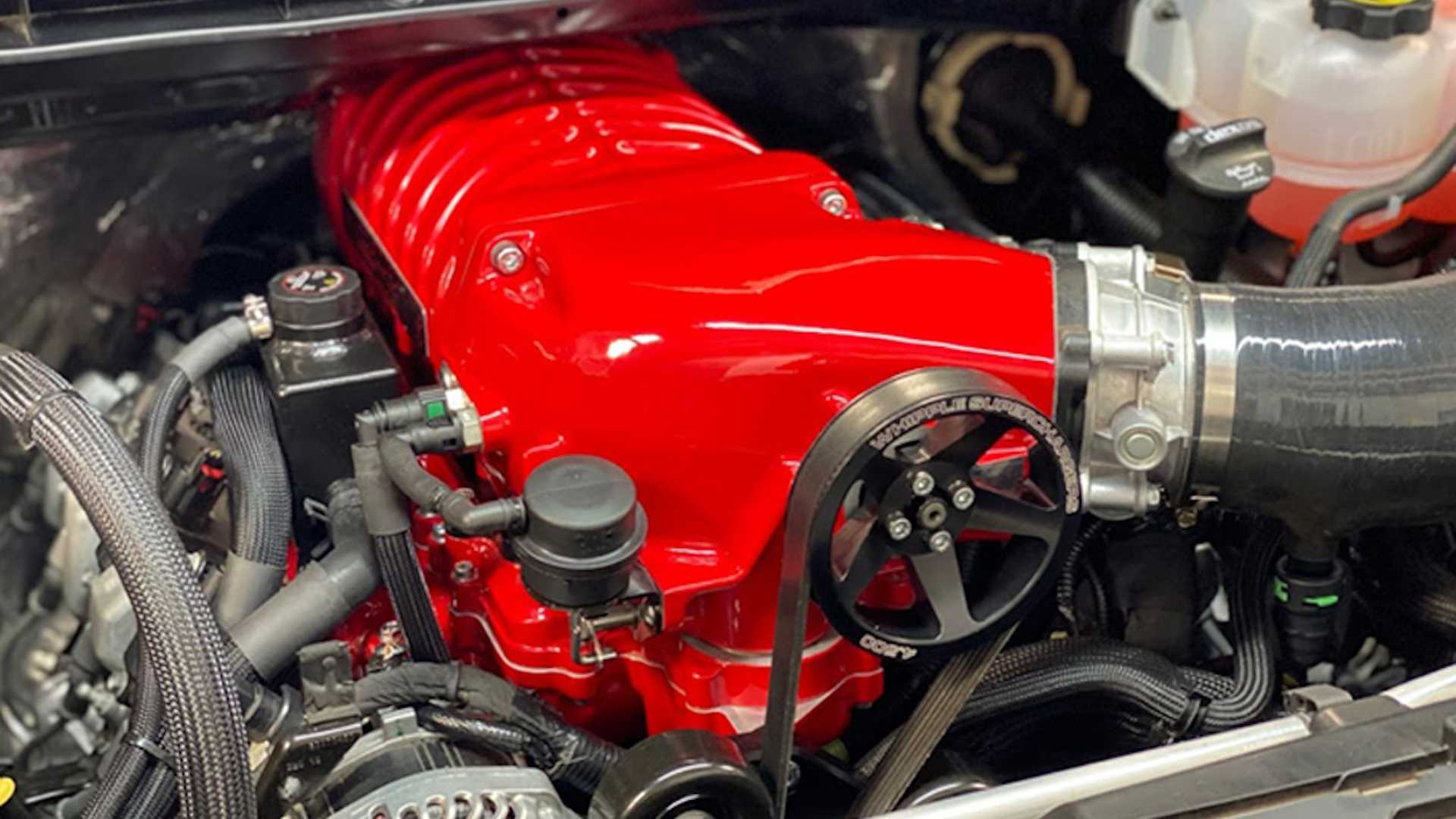 Thanks to this, Specialty Vehicle Engineering has managed to extract nothing less than 850 hp (633 kW) of power and 1,084 Nm of maximum torque. The eight-speed automatic transmission has also been updated to handle the extra power and torque. Both models include three-year or 36,000-mile limited warranties.
Image gallery