Key facts:
As of early Monday, shares of mining companies were already showing losses.

Bitcoin fell 6% from the weekend to yesterday Monday.
After closing higher last Friday, the shares of the largest Bitcoin mining companies start this week in the red on the stock market.
Companies engaged in large-scale Bitcoin mining, such as Hut 8 Mining Corp., Riot Blockchain and Marathon Digital Holdings, showed significant increases in their share price on the stock exchange between Thursday and Friday of last week. However, the uncertainty that arouses the instability of the price of bitcoin (BTC) seems to be affecting the valuation of these companies.
Riot Blockchain was coming off a 10% gain on Friday, July 8, when its shares reached $5.76 per unit at their highest point. Despite closing at $5.45 that day, the real drop came at the market open on Monday, when it fell as low as $5.04. Riot shares closed this Monday with a decline of more than 10%.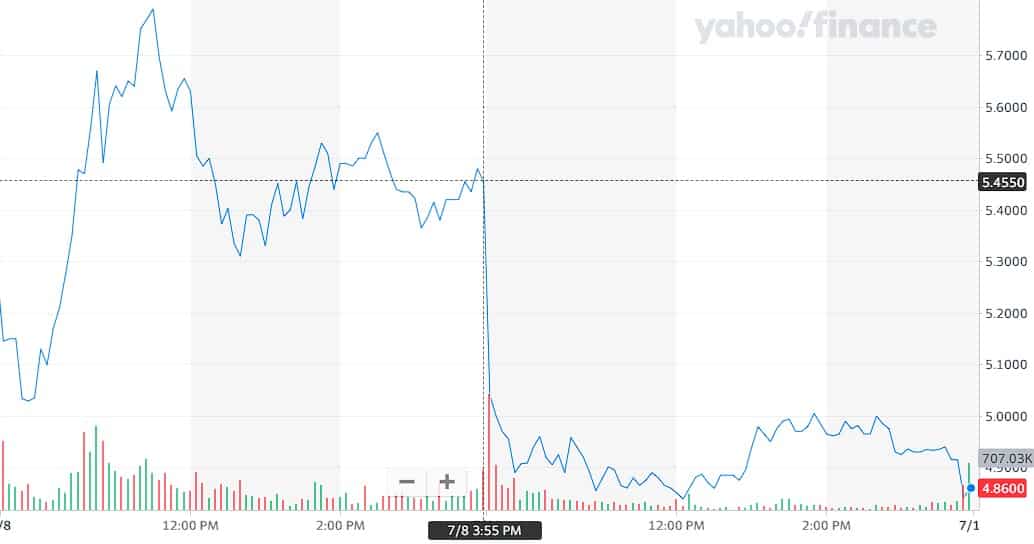 Marathon Digital Holdings is another bitcoin mining company that saw its numbers turn red on Monday. After having closed last Friday at a price of USD 8.50 per unit, its shares fell to $7.96 just at market open on Monday in the morning. As with Riot stock, the decline became more marked throughout the day, closing at $7.81.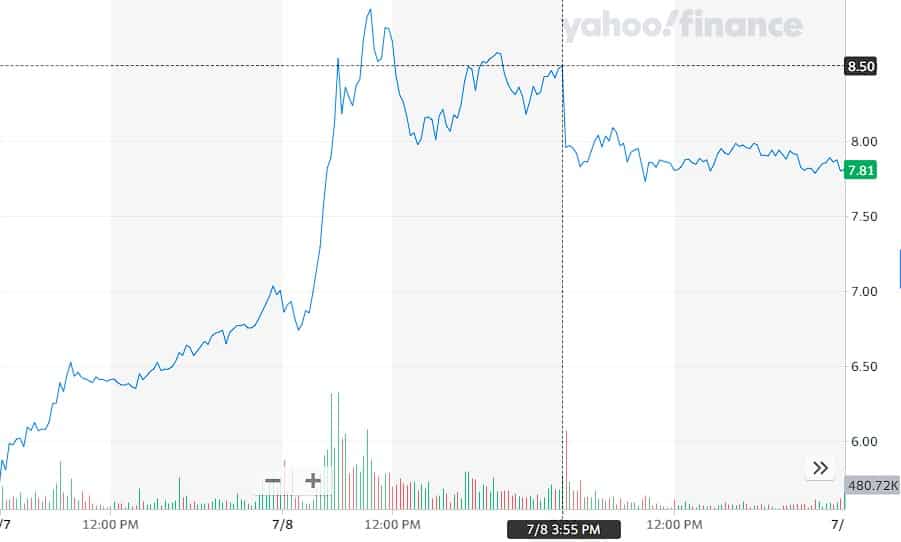 HUT 8 Mining Corp., another of the large bitcoin miners, also showed a drop of close to 10% on Monday, July 11. However, if the highest price reached by the shares of this company on Friday of last week is taken into account, the decrease would be equivalent to 15%.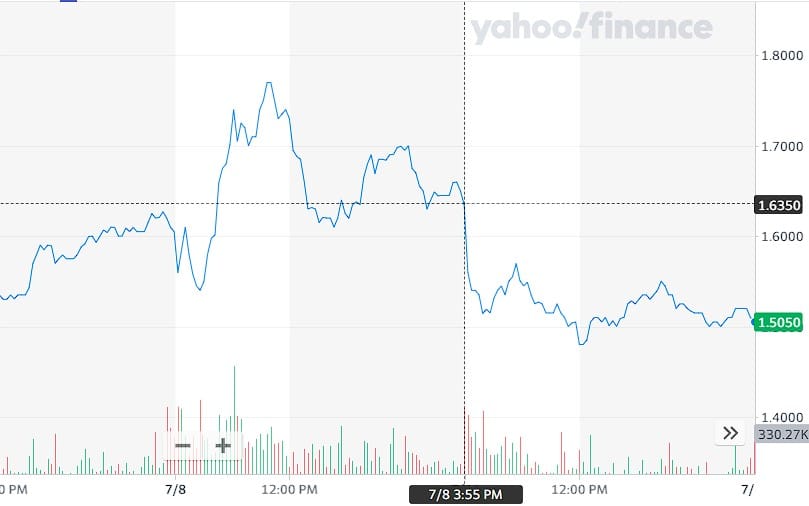 Bitcoin drags the cryptocurrency market and also the traditional one
The oscillations that the actions of the large miners showed in the stock market go hand in hand with the changes that the price of bitcoin has been experiencing since last week.
The rally that began on Tuesday, July 5, took bitcoin to as high as $22,181 on Thursday. The next day, while shares of Riot, Marathon, HUT 8, and other mining companies continued to rise, bitcoin stalled and then began to fall. From Friday to yesterday Monday, the price of 1 BTC fell from USD 21,800 to the current USD 20,500 (price that can be seen in the CriptoNoticias Calculator), equivalent to 6%.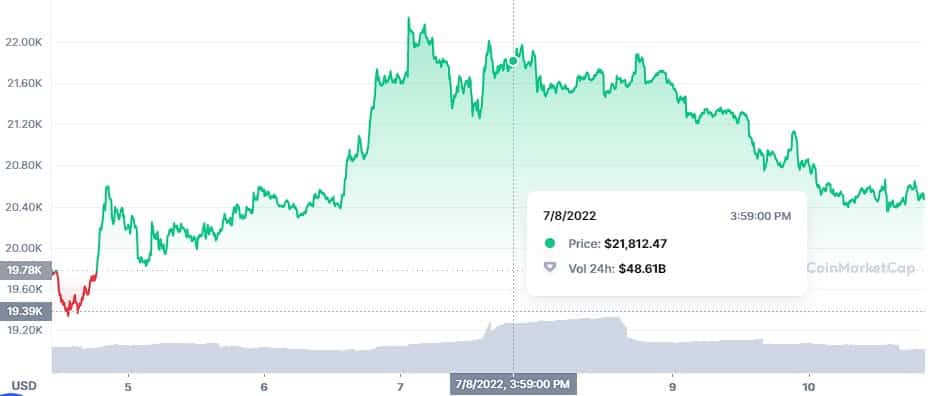 While bitcoin's decline is less than the 10% decline that characterized BTC mining stocks' decline, the influence of one over the other seems evident.