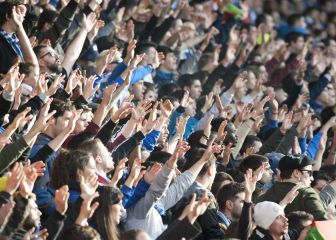 The last two days of LaLiga Santander and LaLiga Smartbank They will be played with a unified schedule in the matches that face teams that have at stake to determine some relevant position in the qualifying table, reports LaLiga.
They will be scheduled in a unified schedule that will be announced soon matchdays 37 and 38 of LaLiga Santander and matchdays 41 and 42 of LaLiga Smartbank. They will begin at the same time all the meetings that affect to elucidate the champion of the league, and, in the highest division, to the positions that give access to European competitions, the Spanish Super Cup positions and relegation.
In LaLiga Smartbank, the matches that will have a unified schedule will be those that have at stake the championship, direct promotion, relegation positions or qualification for the playoffs of ascent.
In the event that there are several matches that affect only one of the above conditions, these may be played at the same time, this being different from the unified day, while the matches in which none of the sporting issues of importance are at stake for classification can be programmed independently.
[