When Volkswagen launched the 1.5 TSI EVO engine, we were not convinced, but in the latest updates and with the latest tests, we have changed our opinion about said mechanics. If the other day we told you about some modifications carried out by ABT to "catapult" this mechanic, today is RaceChip.
Thanks to a new control unit for the turbocharged gasoline engine, the 1.5-liter TSI, which is currently found in models such as the A3, the Golf, the Leon or the Kodiaq -to name a few-, reaches a new level: the set goes from having 150 HP (110 kW) and 250 Nm at a not inconsiderable 192 hp (141 kW) and 318 Nm.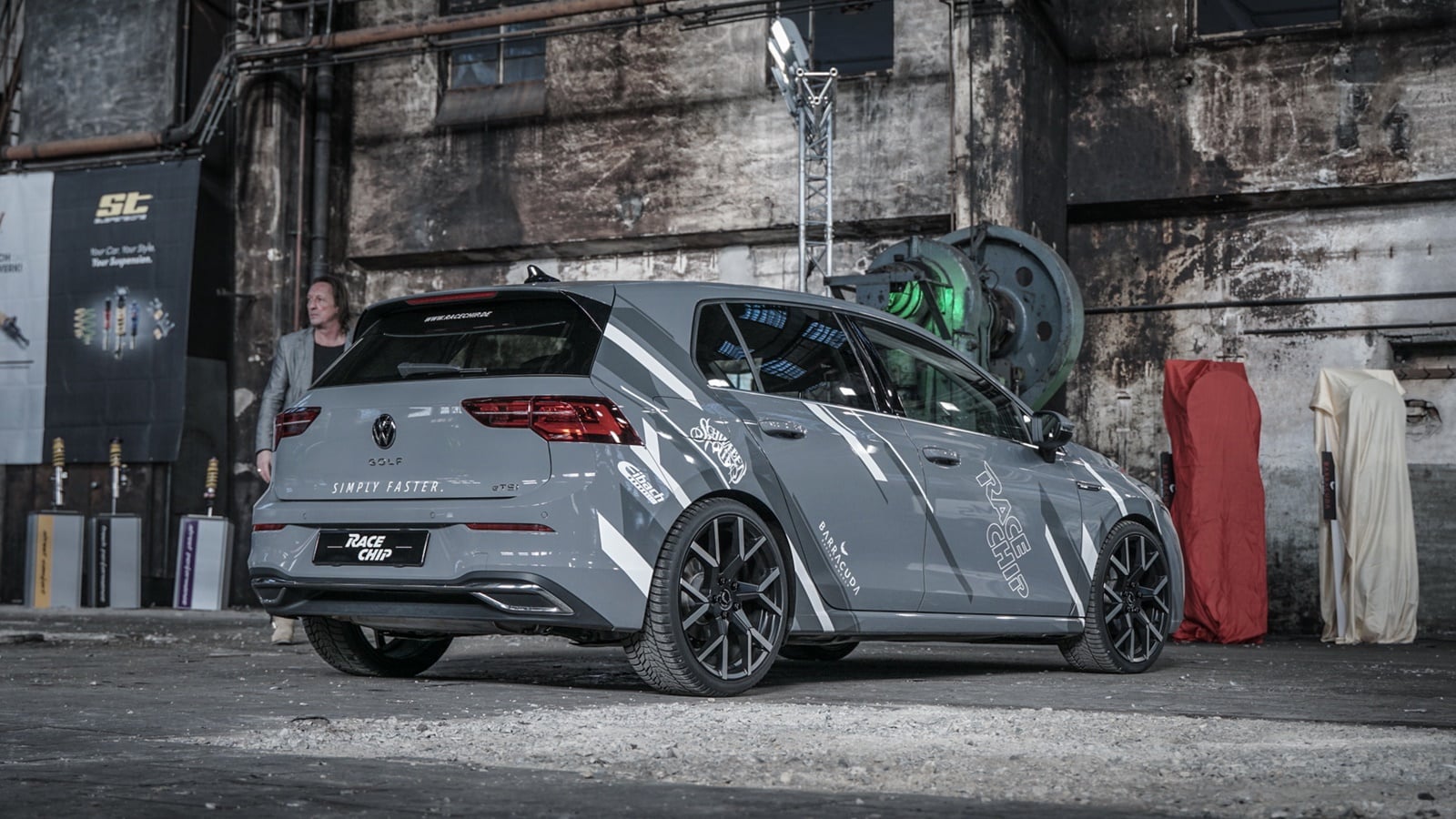 The price-performance ratio is huge: the Golf Mk8 (and we understand that any of the other compatible vehicles) receive 28% more power. Additionally, this custom project is completed with a Eibach sport spring set that reduce ground clearance, giving the compact German car a unique and sporty look.
To fill in the wheel well, Barracuda Racing Wheels has equipped the Golf with a set of Tzunamee Evo rims featuring a Y-spoke design in a dark bronze finish. They have dimensions of 8.5 × 19 inches on both axles and are shod with 235/35 R19 tires. Wrapping Schwabenfolia with a unique design completes the look.
Image gallery