As we anticipated at the time, the PSA Group will electrify its entire range of commercials and MPVs, so after showing us its electrical proposals based on the Opel and Citroën models, it is the turn of the Peugeot e-Rifter, which will be marketed in Europe from the second half of 2021.
The Peugeot e-Rifter is manufactured in Vigo. Is based on the EMP2 platform of the PSA group, which allows the use of conventional and electrified powertrains. With the e-Rifter, customers will be able to choose only one battery size and one engine option, not like the Peugeot e-Traveler.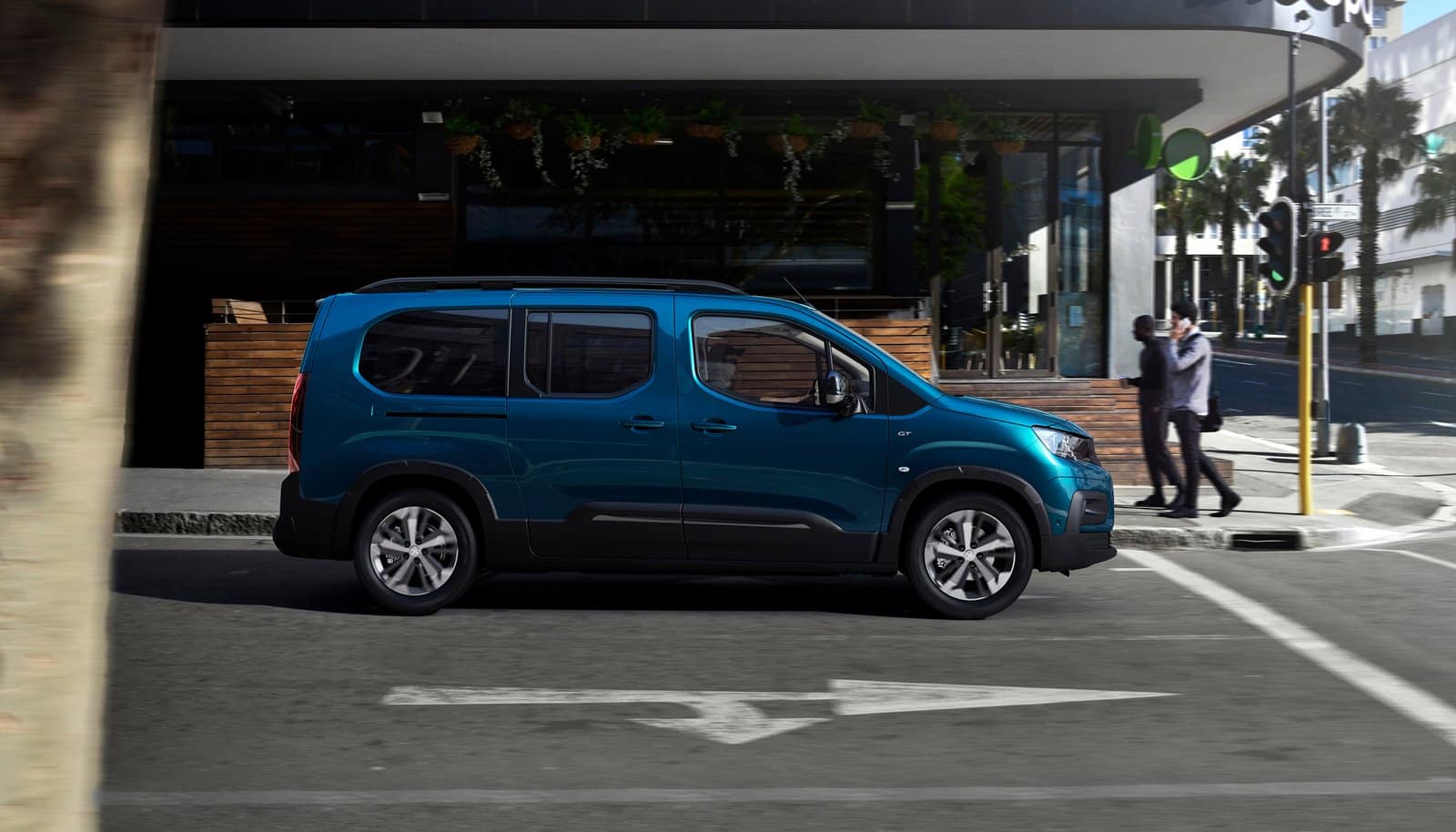 The batteries are located below the cargo space, which reduces the center of gravity and does not affect the load capacity.
Battery 50 kWh offers autonomy of up to 280 km depending on the version, the type of driving and following the WLTP homologation protocol. It is associated with an electric motor of 100 kW (136 hp) and 260 Nm of torque. The maximum speed is limited to 130 km / h.
The 0 to 100 km / h completes it in 11.2 seconds, with a recovery of 80 to 120 km / h in 8.9 seconds. Depending on the driving mode, the power will be more or less limited: Echo (60 kW, 190 Nm), Normal (80 kW, 210 Nm) and Power (100 kW, 260 Nm).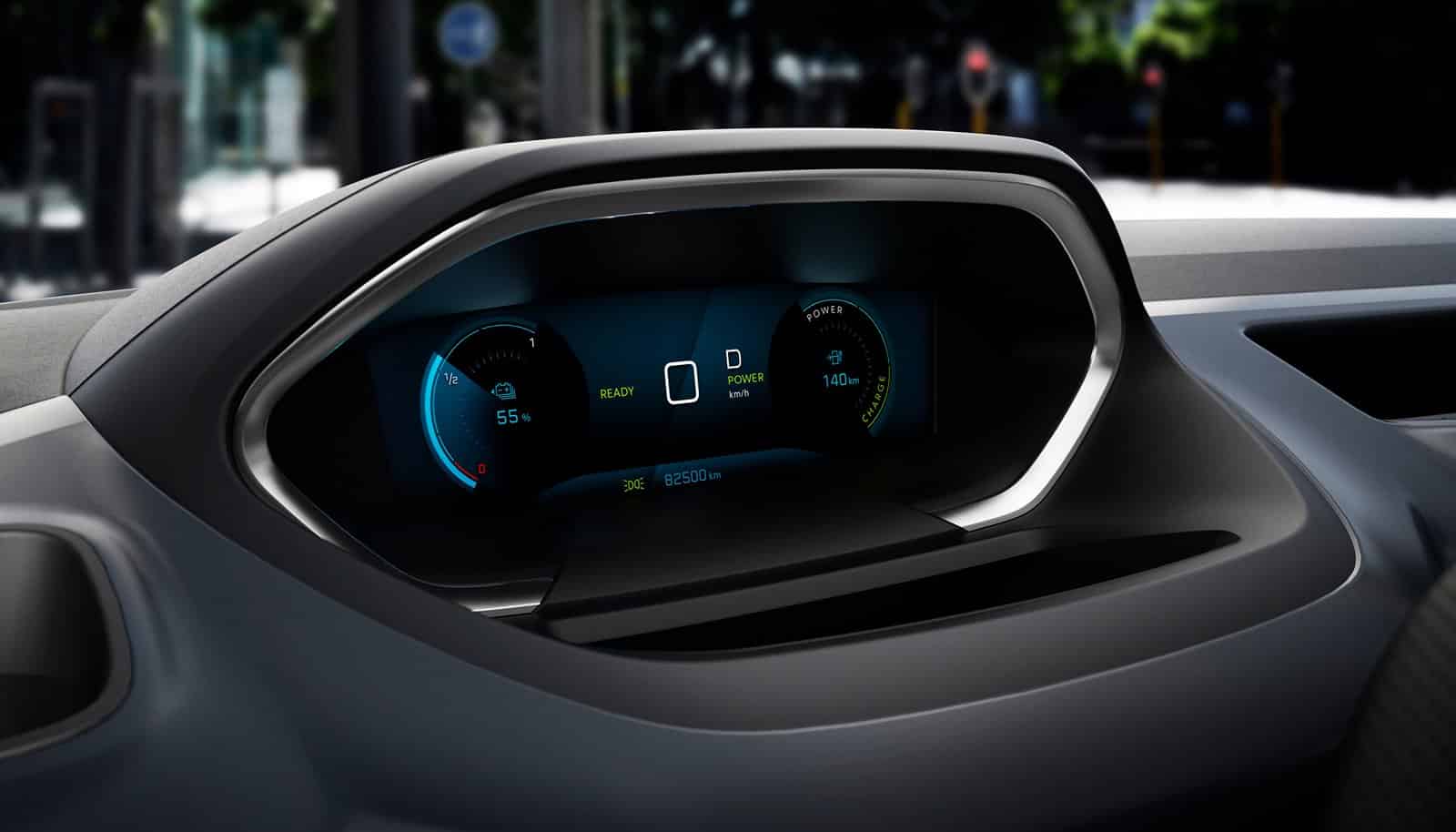 There are two types of on-board chargers available, which respond to any type of use and all customer recharge solutions. As standard, this model incorporates a 7.4 kW single-phase charger and, as an option, an 11 kW three-phase charger:
From a standard socket (8A): full charge in 31 hours.
From a reinforced socket (16A): full charge in 15 hours.
From a charging point of 7.4 kW: a full charge can be obtained in 7h30.
From a charging point of 11 kW: a full charge can be obtained in 5 hours.
From a public charger or electric station– Thermal regulation of the battery allows the use of 100 kW chargers and achieves an 80% charge level in 30 minutes.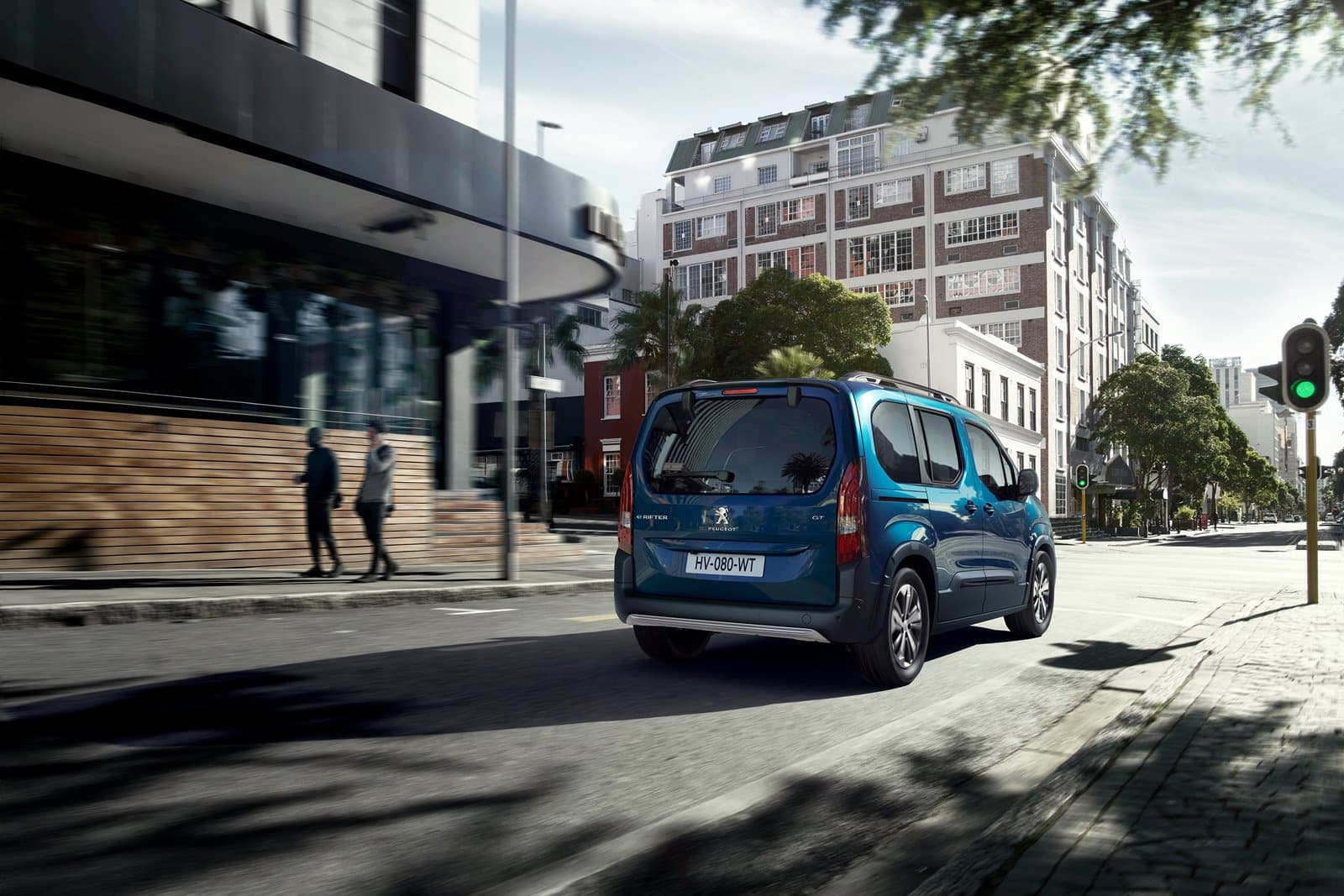 Some traction adjustments are also available thanks to Grip Control, including Snow, All-Travel, Sand and ESC off modes.
The e-Rifter will be offered with two body lengths -Standard (4.40 meters) and Long (4.75 meters) – and up to 7 seats in both cases, as well as a trunk with a capacity of up to 1,050 liters with 5 seats and a towing capacity of 750 kilograms.
This completely electric model is distinguished from the rest of the range by the specific grill, the port of loading, the dichroic lion logos on both ends and the monogram 'e-Rifter' In the back. There will be four trim levels: Active Pack, Allure, Allure Pack and GT.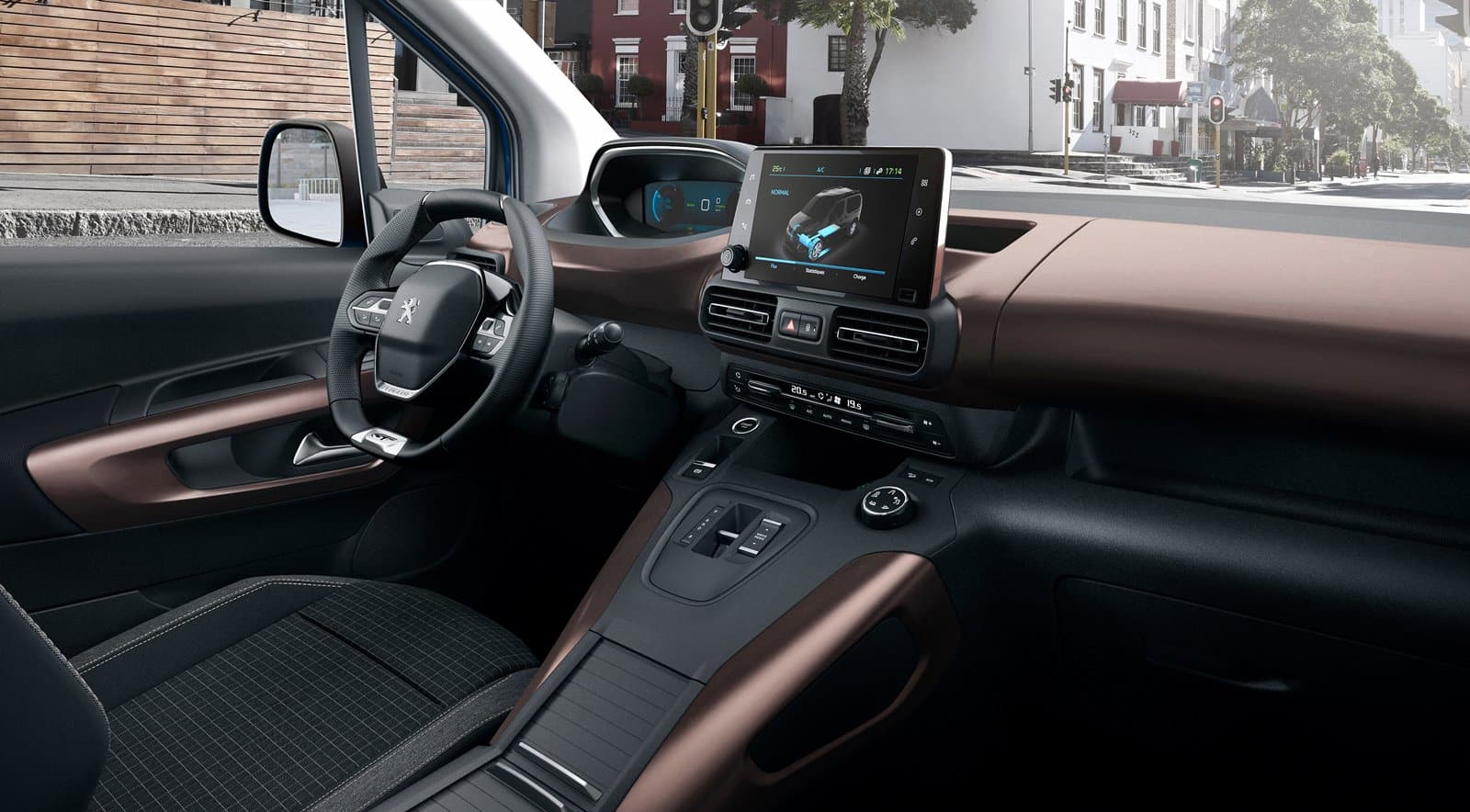 Inside there are specific graphics for the infotainment system, which has the TomTom 3D sat nav; specific instrumentation, electronic gearbox lever, electric parking brake and driving mode selector.
As is usual in this type of model, it will also offer electric parking brake and two regenerative braking modes:
Moderate, to have the sensations similar to those of a thermal vehicle.
Augmented (accessible with the »B» key, for »Brake» located on the gearbox control), to obtain a very pronounced deceleration when the accelerator pedal is released, which favors autonomy.
Image gallery