BMW's range of 'M' vehicles is quite wide. Two of its members at the top are the X5 M and X6 M. They are more luxurious, attractive, technological and, of course, powerful than the third-generation SUVs on which they are based. As usual, they have a Competition version, which is what gives life to the Manhart MHX6 700.
On an aesthetic level, the BMW X6 M boasts an outgoing appearance brimming with authority in any environment. Wide air intakes, M gills, 21 and 22-inch wheels, aerodynamically optimized mirrors, rear spoiler, rear apron with diffuser elements, two pairs of tailpipes… But there is a lot of nonconformist loose.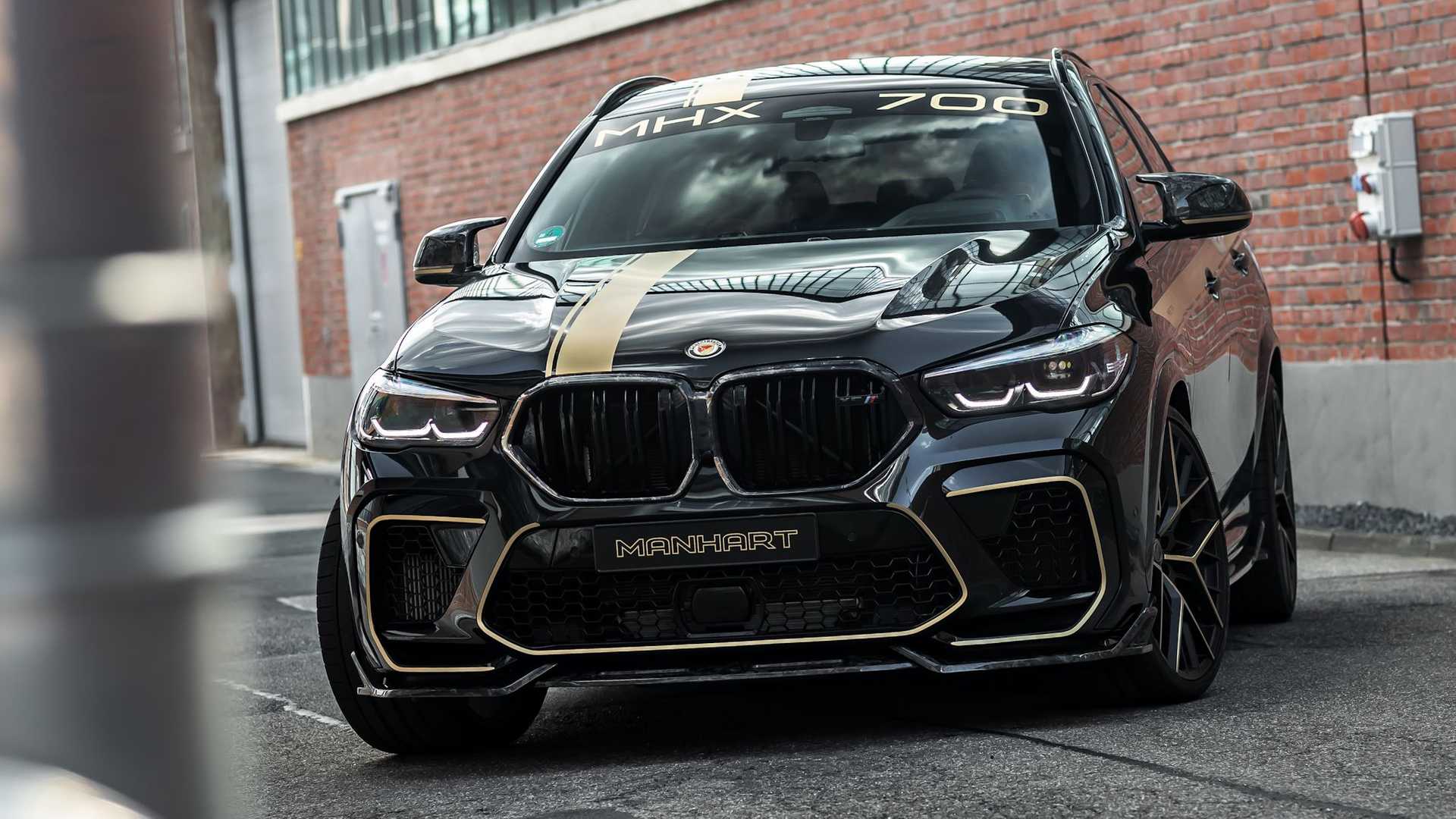 For them Manhart has just revealed his particular vision of the high-performance SUV, baptized as MHX6 700. The Wuppertal specialist has given the X6 M Competition a twist to the design by adding carbon fiber elements to both the exterior and interior, giving it a brutal appearance.
The Manhart MHX6 700 has a lot of fiber
The 24 carbon fiber elements that are part of the package make this X6 M unmistakable. It can be found on the grille, hood intakes, front splitter, mirror caps, fender accessories, side sill, extensions, double rear spoiler, air intakes, and diffuser.
The extensive body kit is combined with a black wrap and Manhart's exclusive black decals on the hood, profile, roof and tailgate. Its height has decreased by 30 mm thanks to new shock absorbers signed by H&R, which are paired with a set of Manhart Concave One alloy wheels.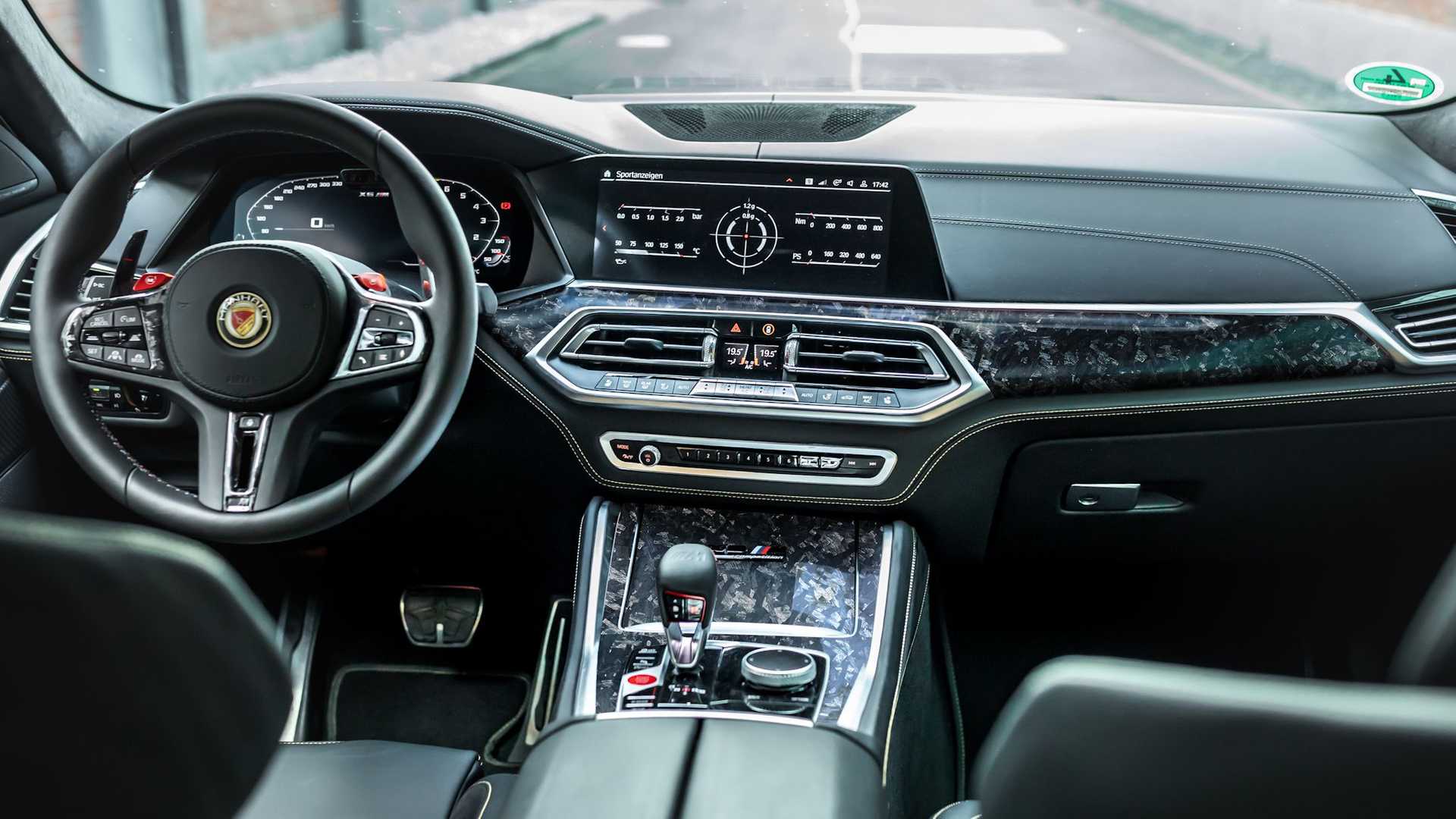 These sport a satin black finish with gold accents and a size of 22 inches. They mount 295/30 R22 tires on the front and 315/30 R22 on the rear axle. Inside we find a combination of leather and Alcantara, with specific details of the preparer and carbon trim with the same exterior finish.
Up to 730 hp for the beast
Under the hood we find the well-known twin-turbocharged 4.4-liter V8 block. In the Competition variant, the power is 625 hp (460 kW) and 750 Nm of torque. In combination with an M eight-speed automatic transmission, it is capable of covering 0 to 100 km / h from standing still at 3.8 seconds.
As its name suggests, Manhart has raised the power of 100 hp to a not inconsiderable 730 hp (537 kW) and 900 Nm thanks to a MHtronic auxiliary control unit, but the same result can be obtained with an upgrade in the ECU. You have also installed a stainless steel exhaust system.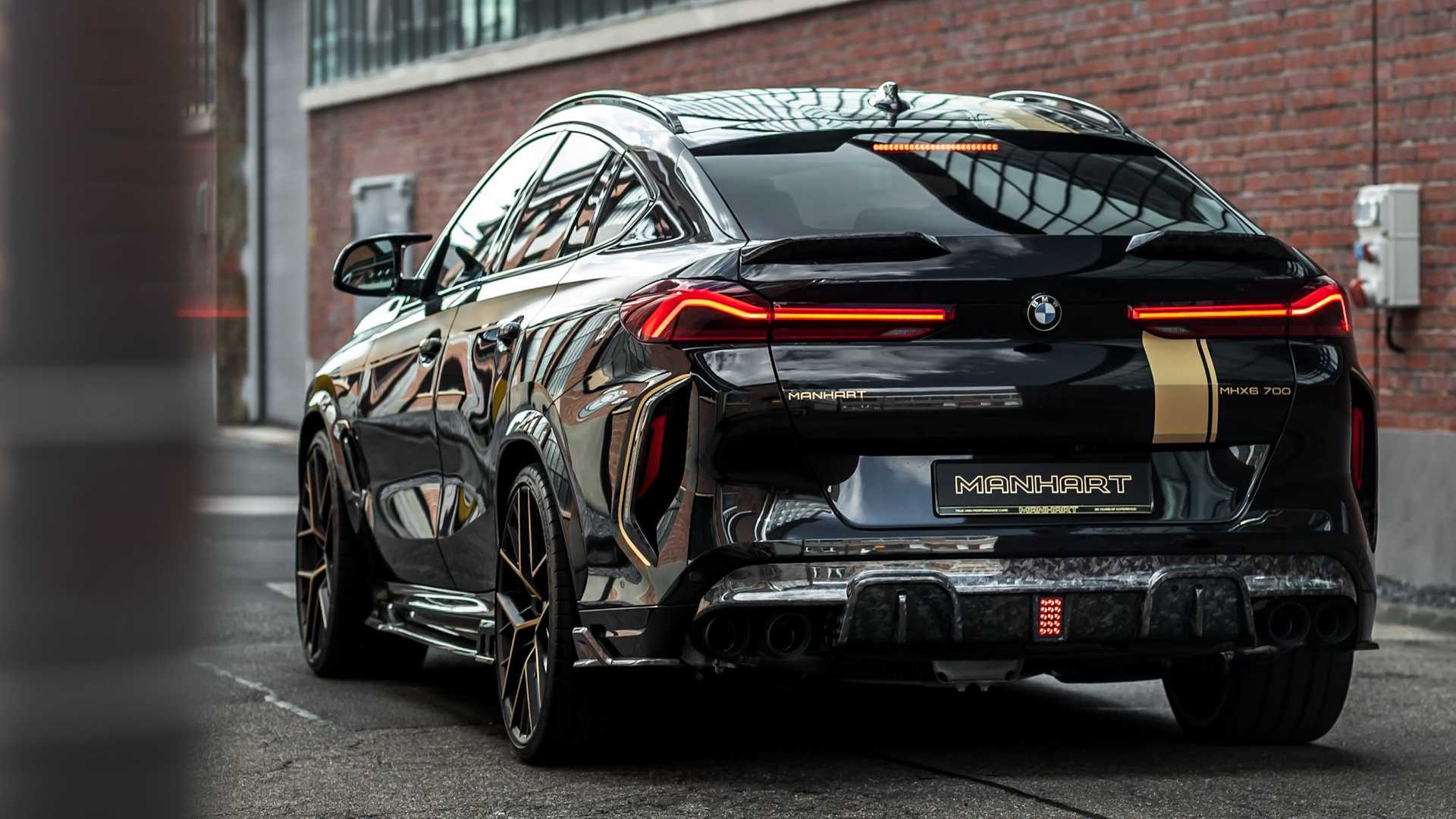 It boasts of four 100mm diameter tailpipes with ceramic coating or carbon coating. The exhaust has a butterfly function, but anyone interested in breaking sound can opt for the Race downpipes without catalysts and with OPF / GPF-Deleter (export only).
Manhart Image Gallery MHX6 700