Performing a backup or a WordPress backup is the right thing to do to secure the data on your site. This is a backup option in case of problems: hacking, viruses, etc.
It is in this context that Updraft Plus comes into play. This extension facilitates your backup and makes your data safe automatically or manually.
The importance of a backup
The creation of your site or your blog was the first step in the realization of your project. You have uploaded your files, articles and much more for your community. It is a real investment of time, money and creativity.
However, in the face of looming risks that we discussed later, you could lose this database in just a few moments.
To remedy this, resorting to backing up your site to a plugin is an optimal solution. This will avoid the risk of resuming your project from the starting point.
Knowing that WordPress does not have an integrated backup option, you must imperatively go through an external plugin.
Threats and risks of data loss
Various situations can lead to the inaccessibility of your site as well as the loss of your data. In any case, the danger is real, you need to prepare for one of them:
piracy : a very common practice in cybercrime. This hacking can block your access to the site, modify or delete the content of your blog, without you noticing it;
mishandling : in the event of a handling error on your part, which is certainly involuntary, you can delete part of the content of your site;
a virus : classic but dangerous, an undetected virus can make your site unstable and ban it from the search engine. Also, in the case of an extension installation containing a virus, your site may be blocked;
a server malfunction : If the server hosting your data suffers a complication or a hack, your site may lose some of your essential data.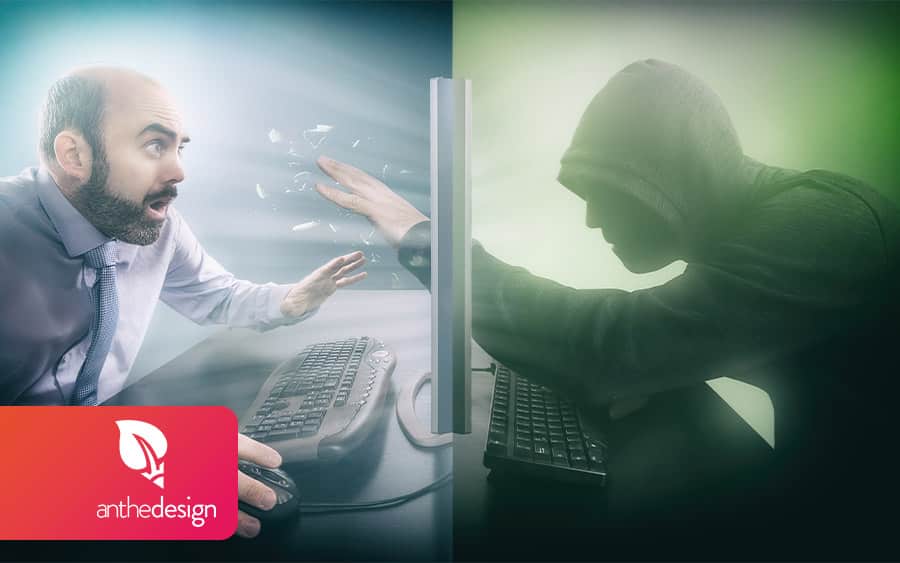 Why Updraft Plus?
Updraft is a plugin with the classic options that the WordPress user will need. It is one of the best backup plugins. It allows you to plan your actions automatically or to perform them manually. It has a streamlined operation to facilitate the task of its many users, and it allows a complete and efficient restoration of WordPress.
Updraft Plus is a free plugin with access to basic functions for backing up your data. It is also offered in a Premium version from 60 € uros depending on the configurations you add to the basic plugin.
Installing Updraft Plus
To install Updraft Plus, follow these steps:
on your administration panel, in your WordPress space, go to the extensions tab and then on "add";
search for Updraft Plus;
click on "install now";
then activate the plugin.
How a backup works on Updraft Plus
The backup to Updraft is done both manually and automatically. To activate it: go to "settings" and configure the backup schedule according to the desired timing.
For the automatic schedule option, you choose the backup interval for your site. We recommend that you save each time you publish or update your site.. This allows you to have the latest changes to your blog in your backup space.
In the case of a weekly publication: also schedule an automatic weekly backup.
For a manual backup, you must go to the "current status" tab and click on "backup now". This option immediately launches the operation to save your updates. You will then receive a pop-up which will ask for the items to be backed up. Make your choice to finalize the transaction.
Items to save
During the backup schedule, you choose what to store. This could be your files or your database. The files relate to the media in your WordPress, including images, videos, and other plugins installed. On the other hand, the database is all that is pages, articles and comments on your site.
These elements are strongly linked, we advise you to include these two types of content to save, this will fully rebuild your blog after an attack.
Backup verification
Once you have followed the previous steps, Updraft Plus confirms that your backup has been completed by sending you a notification.
To be sure, you can check in the "Existing backups" tab. Previous backups are recorded there and each operation is dated.
Storage
To store your data, you have to choose remote storage. Updraft Plus offers you several storage options, including Google Drive or DropBox which are completely free.
There are also other alternatives such as Microsoft OneDrive or email.
For even more security, you have the option of going through professional online storage with a paid service.
WordPress Restore on Updraft Plus
The objective of a backup is to restore your website after a malfunction. Here is the procedure to follow to launch it:
open your administrator interface in your WordPress site to have access to the restoration options;
click on the "settings" tab, then go to "updraftplus backups";
you will find there a list of your backups, this one is dated according to the days of backup. Choose the backup to restore and click "restore". If necessary, opt for a restoration of all content. Updraft Plus will then prepare the restoration;
Meanwhile, please read the alerts to know the details of the procedure carefully;
if a limit on the duration of the scripts has been announced, you can ask your host to unblock it;
during the restoration, we do not recommend that you close your browser at the risk of canceling the procedure. The latter will only last a few minutes;
after a few moments you will receive a notification of the successful restoration of your WordPress site.
Rate this article
Note / 5
This article is rated at 5/5 by 3 from our readers