Key facts:
Marathon's revenue was up 556% in the first quarter of the year, compared to 2021.

The hashrate of mining companies also grew and promises to continue to do so.
Bitcoin (BTC) mining has established itself well in the past year. US companies engaged in the activity reported higher production and higher profit in the first quarter of 2022, with increases of more than 150% year-on-year in the case of bitcoin generation.
A count made by CriptoNoticias of the financial results of the companies Riot Blockchain, Marathon, Hut 8, Cleanspark and Bitfarms, reveals their positions in the first three months of 2022, expressed in monetary income that also exceeded 100% compared to the same period of the previous year.
These mining companies are among the largest operating from the United States (USA). In total, they include about 15 EH/s available together to the Bitcoin network. Taking into account that USA concentrates 37.84% of the global hashrate, that's just over 20% of participation only in that country, although only 7.5% in the total network.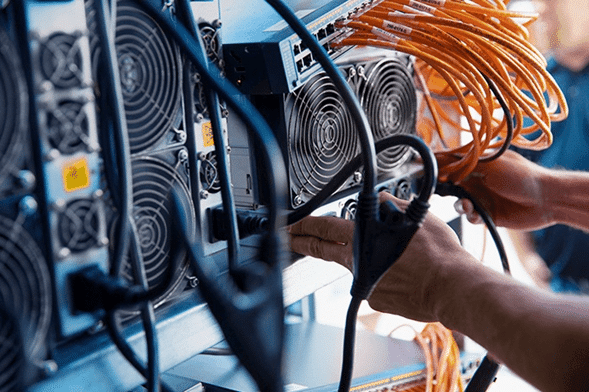 Let's see an x-ray of Bitcoin mining companies
More bitcoin production
riot produced a total of 1,405 bitcoins in the first quarter of the year. That was 186% more than the same period last year, when just 461 BTC was generated.
In the case of marathonthis company produced 1,259 BTC, a notable increase, since last year they were only able to mine 192 BTC. This represents a jump of 556%.
Meanwhile, Bitfarms communicated they had produced 961 bitcoins in the first three months of the year. That represented an average cost of USD 8,700 for each bitcoin produced, comparable to USD 8,400 last year.
Hut 8, meanwhile, managed to generate 942 bitcoins. That was 74% more than the previous year, when they touched 539 BTC produced. Y cleanspark managed to produce 866 BTC, 36% more.
Higher earnings
The five companies mentioned reported increases in their net earnings and activity in the last yearin cases of up to almost 500% more, as a sign of the profitability of the activity.
According to the companies' own information, Riot's revenue expressed in dollars from its mining activity rose by 150% compared to last year, for a record figure of USD 57.9 million.
In the case of Marathon, the increase was 465% more, after recording revenues of USD 41 million in the first quarter, compared to USD 9.1 million earned during the same period last year.
Hut 8, meanwhile, saw growth of 67% in its quarterly income, to USD 53.3 million. His mining revenue rose to $49.3 million, or the equivalent of 942 BTC produced.
Cleanspark had USD 41.6 million in revenue during the first quarter, a growth of USD 33.5 million compared to last year, when they raised USD 8.1 million. That was a 413% increase.
And Bitfarms recognized total revenue of $40 million in the first quarter of the year. That's a 42% more compared to 2021, when revenues were USD 28 million.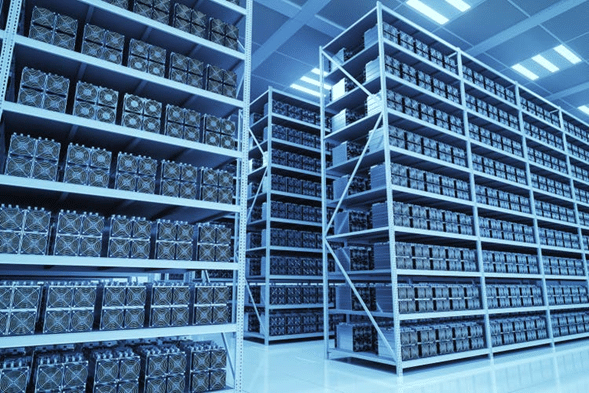 Hashrate on the rise (and more is promised)
The hash rate of mining companies has also had important results for the Bitcoin network in the last year, according to their quarterly reports. In some cases, the indicator promises to increase, since New machines purchased and waiting to be dispatched will come into operation.
Riot Blockchain reached a hashrate of 4.7 EH/s as of March 31, 2022, after They will deploy some 3,456 Bitmain Antminer S19J Pro (100 TH/s). They estimate in their report that the rate will rise to 5.6 EH/s with the incorporation of 1,702 new miners.
This company is also awaiting the arrival of an additional 7,240 miners ready to be deployed.which will add a fleet of 55,137 machines. This is expected for this current month.
Marathon achieved a hash rate of 3.9 EH/s as of March 31, with the deployment of 36,830 new Bitcoin miners, 449% more than last year.
Hut 8, for its part, already has a hashrate of 2.54 EH/s, generated by the contributions of 9,592 miners, distributed among the MicroBT M30S, M30S+ and M31S+ models.
Cleanspark reported a hashrate of 1.3 EH/s in the first quarter, as of the arrival of 13,000 new Bitmain S19 series miners.
Bitfarms reported a hashrate of 2.7 EH/s as of March 31, 2022. That's up 22% from December 31, 2021. The company he also noted that the hash rate hit 3.4 EH/s in Q2 (still ongoing).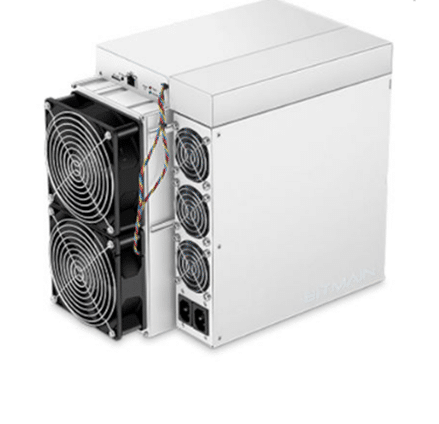 This company indicated that in the first quarter they received and installed about 11,000 miners and that only in April of this year, 5,900 new miners were installed, which added over 590 PH/s to the Bitfarms hashrate. In addition, they anticipate that miners and orders from miners scheduled for delivery in 2022 "will be able to produce up to 7.2 EH/s when fully operational."
Guaranteed raw material
Three of the four companies mentioned also shared information on the electrical capacity they have and plan to have in the short term, guaranteeing the raw material for their mining activities.
Riot recalled the 400 MW expansion at the Whinstone mining farm, in Rockdale, Texas, one of the largest in the business. Here they plan to install four 240,000-square-foot warehouses as early as the second quarter of this year.
Marathon said in its quarterly report that have the necessary permits to install a 280 MW farm, although they did not detail in depth. However, they plan to keep installing other farms. They also communicated the transition of miners away from facilities that run on fossil fuels to more environmentally friendly ones.
Cleanspark recalled the 600 MW line of available power, with which they hope to generate a hashrate of 20 EH/s. It should be noted that this company obtains clean energy, without contaminants and, in addition, has facilities to provide lodging for the miners, a business they entered a little over two years ago.
And Bitfarms, finally, reported the increase in its production capacity from 16 MW to 137 MW, which will serve to complete the total of 229 MW planned to be operational this year, which will allow them to increase the hash rate.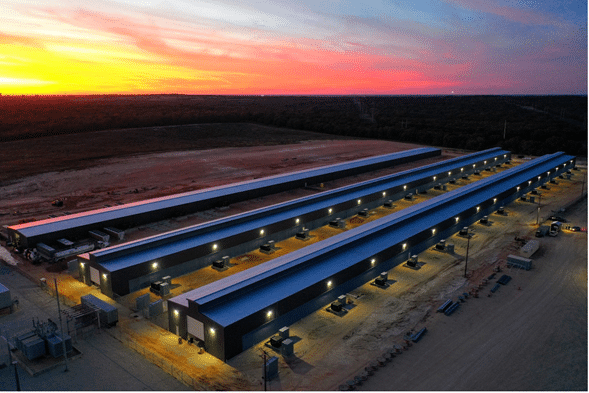 What to expect in the coming months?
After knowing the results of these mining companies, uncertainty arises about the rest of the year, since the profitability of Bitcoin mining has been hit practically since the beginning of the second quarter.
But the prognosis may be good, since mining companies usually have the necessary capital to cover expenses and operations at times of reduced profitability, such as the current ones. This according to Fernando Grijalba, a Bitcoin miner interviewed by CriptoNoticias.
An example of this is that, despite the fact that the hashprice (which is the main indicator of the profitability of mining) is down, the participation of miners in the network is at record levels, with a difficulty never seen before, which exceeded 30 trillion for the first time (T).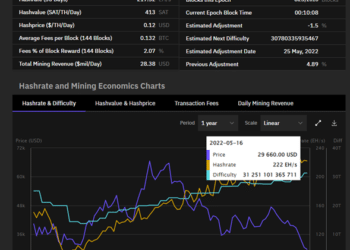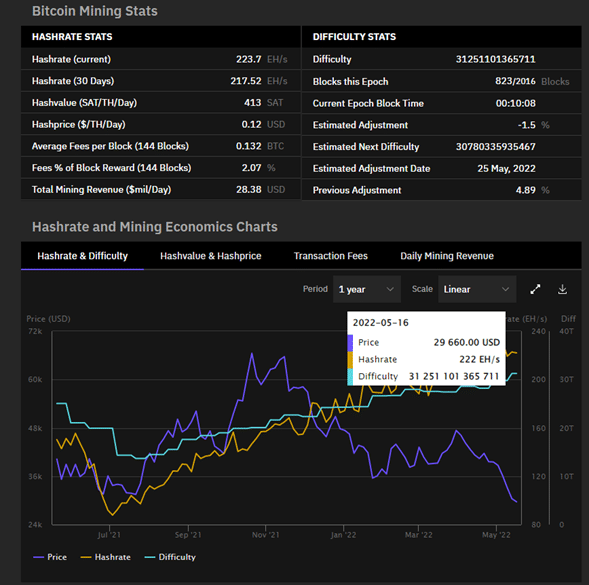 The profitability of Bitcoin mining has been in the red for days, but that has not affected participation. Source: Brains.
In fact, there are reasons to believe that the Bitcoin hashrate will not fall even with low prices like the current ones and one of them has to do with the arrival of new, more powerful and efficient miners, which will translate into a sustained and economically positive operation. speaking.