The eighth generation Corvette has been around for some time now. However, the most beneficial variant is yet to come. The good news is that, after seeing the image of the model without camouflage, today the signature of the bow tie confirms a Corvette Z06 2022 Convertible. As you can see, its appearance is clearly differentiated and under the hood we will find some surprises.
The official presentation is scheduled for the Tuesday, October 26. It will be then when we know all the details of the new model. Early rumors point to the introduction of a 5.5-liter flat V8 engine capable of producing 626 hp (460 kW) of power and 651 Nm of pair. Thanks to this we will see a 0 to 100 km / h in less than 2.9 seconds.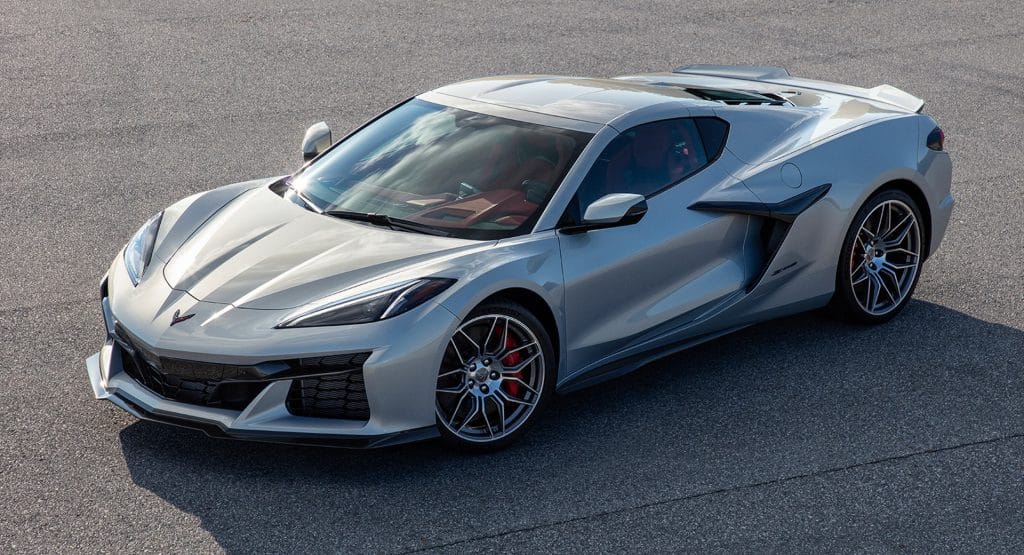 It will also improve the top speed, which could touch 300 km / h. After all, let's think of it as a considerable power increase over the 6.2-liter V8 in the Corvette Stingray. This delivered 502 hp (369 kW) and 637 Nm of torque. Of course, we will find technical improvements in the aerodynamic configuration, the brakes and the suspension.
Powerful aesthetics for the 2022 Corvette Z06
On an aesthetic level, the first image without camouflage of the Corvette Z06 2022 reveals us a redesigned body pack. This includes a unique front bumper inspired by the Corvette C8.R race car, wider fenders and larger side air intakes. The multi-spoke wheels also appear to be exclusive to the Z06.
The preliminary photo and video will be followed by more teasers and information as we get closer to the debut of the Z06.
What strikes us the most is the absence of a fixed rear wing. Interestingly, the units sighted in camouflage at the Nürburgring and Le Mans (where it is developing its test phase) sported two types of rear wings. This suggests that the sports car will be available with different visual and aerodynamic packages.