The Porsche 911 GT2 RS has not done more than accumulate records since its arrival on the market, although it has not been exempt from starring in the occasional tragic news. It is the king of the Nürburgring, both in its conventional version and in the case of the Porsche 911 GT2 RS MR developed in collaboration with the Manthey-Racing company.
However, until now we had not seen him face two of his more powerful brothers, the Porsche 911 Turbo S and Porsche 911 GT3. The boys of Carwow They have chosen for this acceleration race a GT2 of the 991 generation; while the Turbo S and GT3 are from the latest 992. Can the King of the Ring still handle them?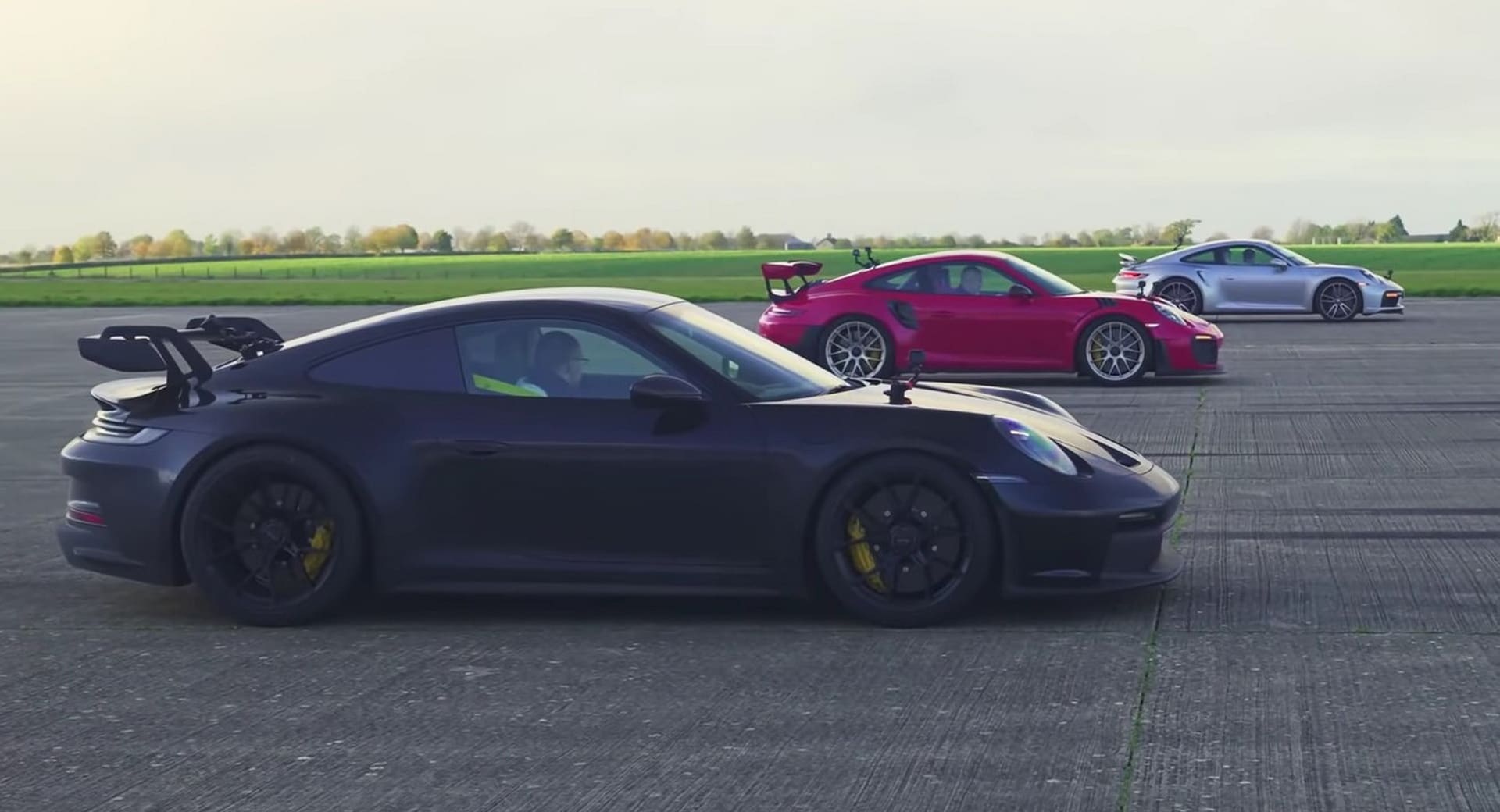 Recall that the heart of this high-performance sports car is a 515 kW (700 hp) biturbo boxer engine that is based on the 3.8-liter of the 911 Turbo S. To increase performance, large turbos have been used, which press and increase the intake air volume directed to combustion chambers.
With a weight of 1,470 kilos, including a full fuel tank, this lightweight two-seater accelerates from 0 to 100 km / h in 2.8 seconds. The rear-wheel drive coupe has a top speed of 340 km / h.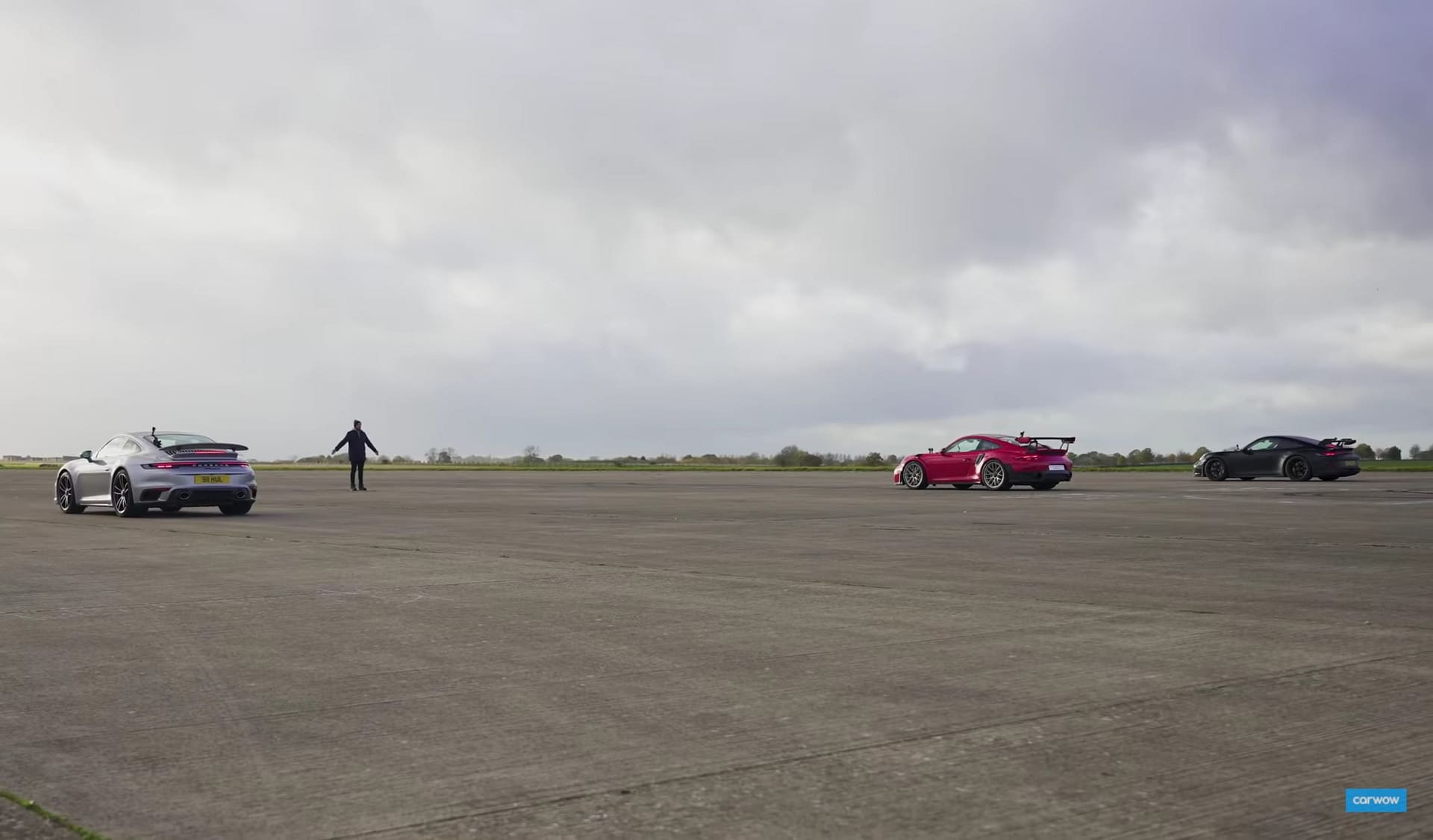 Can the 992 with the Porsche 911 GT2 RS?
The latest-generation Porsche 911 GT3 boasts a four-liter six-cylinder boxer engine with an output of 510 hp (375 kW). With a top speed of 320 km / h (318 km / h with PDK), it is even faster than the previous 911 GT3 RS, accelerating from 0 to 100 km / h in 3.4 seconds.
The most "normal" model we have is the Porsche 911 Turbo S, which has a new 3.8-liter boxer engine with two VTG variable geometry turbochargers. It develops a power of 650 hp (478 kW). The maximum torque is 800 Nm. With the PDK transmission, it is capable of accelerating from 0 to 100 km / h in 2.7 seconds.