The Audi RS 3 2022 is about to hit the market and we did not want to pass up the opportunity to compare it with its main rival, the Mercedes-AMG A 45 S 4MATIC +. Both are extremely attractive on the outside and feature the latest technology on the inside, as well as all-wheel drive with a specific skid mode.
But surely for you the most interesting thing is in its guts, where each model uses different mechanics and technology. In the absence of getting on the new Audi RS 3, we can tell you that the Mercedes-AMG A 45 S 4MATIC + does not leave you indifferent, but which one offers the best performance?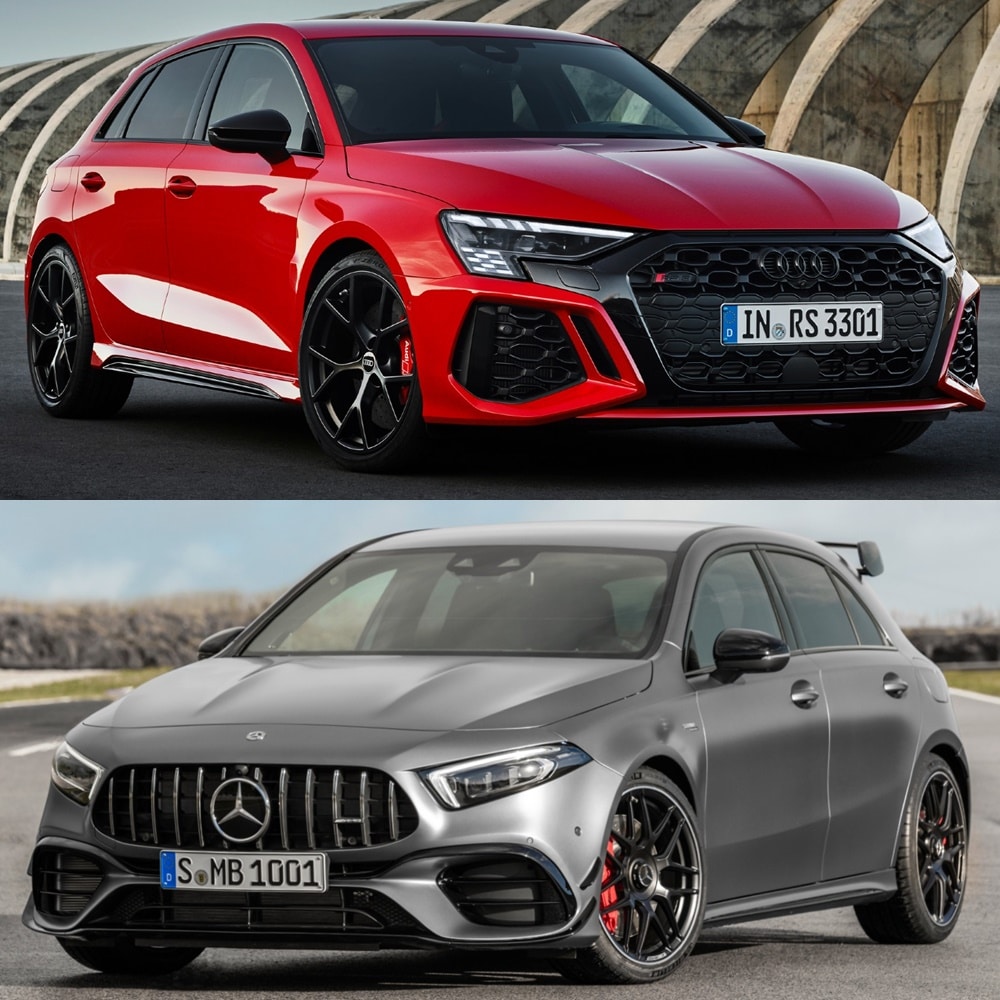 Audi RS 3 or Mercedes-AMG A 45 S 4MATIC +?
The new Audi RS3 is just as powerful as its predecessor. However, it now delivers 400 hp at a lower engine speed and a higher torque of 20 Nm, also at a lower engine speed. The model is equipped with the 294 kW (400 PS) 5,600 rpm TFSI five-cylinder engine.
According to the brand, it offers rapid acceleration from 0 to 100 km / h in 3.8 seconds, an intoxicating sound and a top speed of 250 km / h that can be increased to 290 km / h. It now achieves 500 Nm of torque between 2,250 and 5,600 rpm and responds even more quickly to the throttle.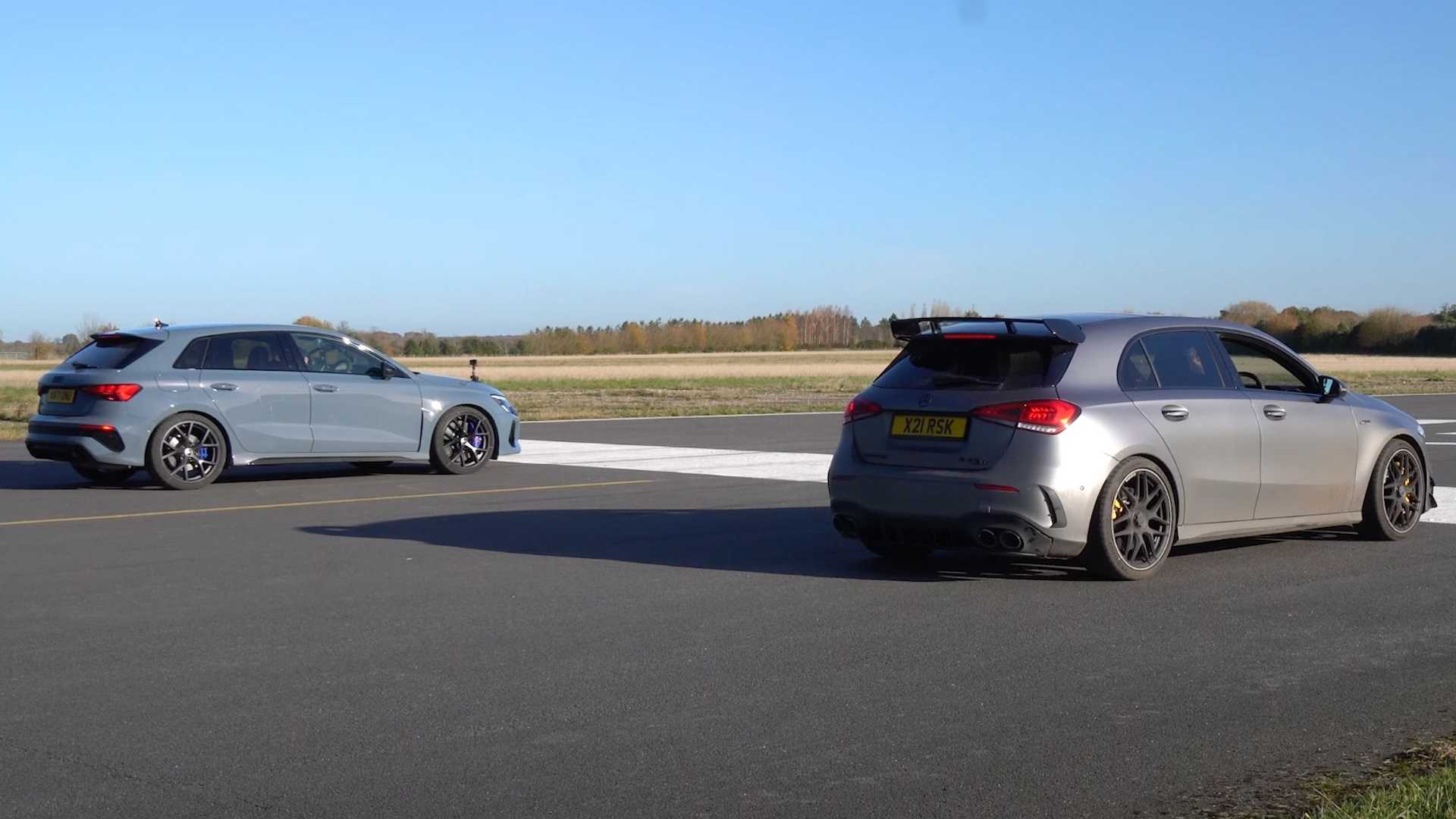 The 2.5 TFSI engine is paired with a seven-speed dual-clutch gearbox, with shorter transitions between gears and sportier gear ratios. For the first time, the exhaust system – which you can hear in this article – has a fully variable throttle control to select intermediate positions.
No less interesting is the 2.0-liter engine from AMG. It is the most powerful four-cylinder supercharged groupset manufactured in large series in the world. With 310 kW (421 hp), the S variant rises into the characteristic power spectrum of higher categories and accelerates from 0 to 100 km / h in just 3.9 seconds.