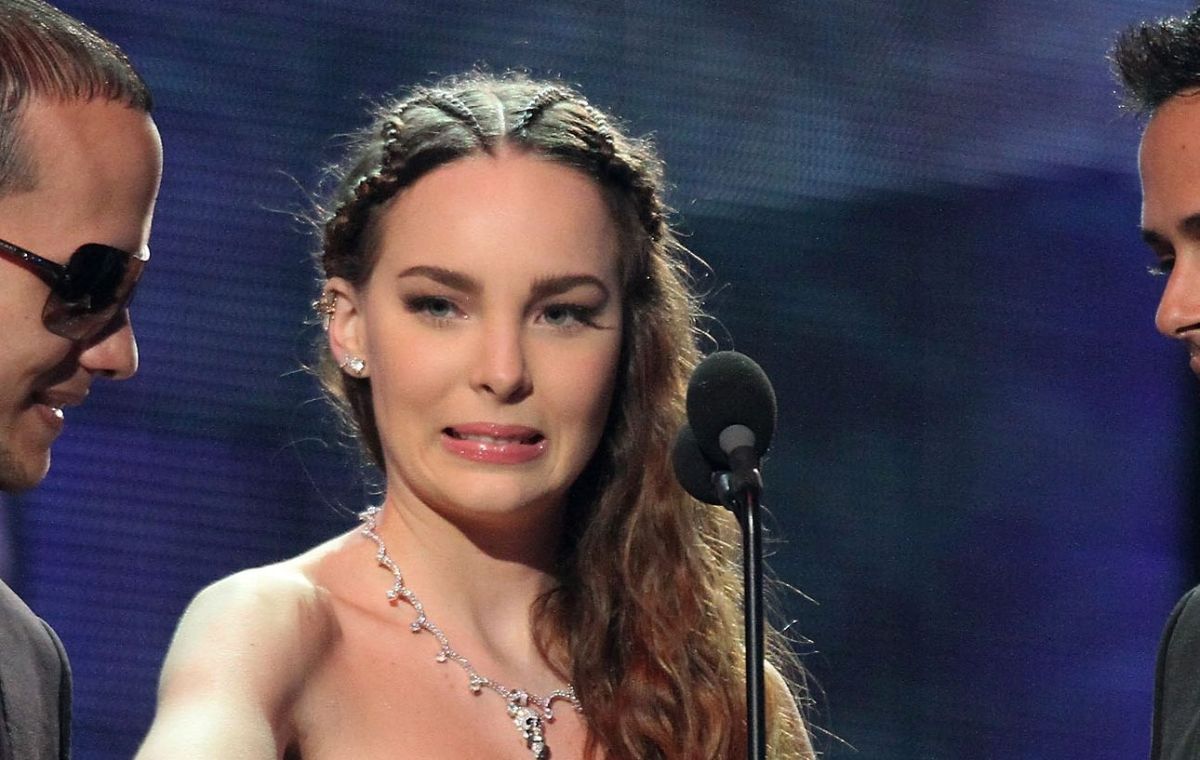 Although Belinda and the Mexican artist Danna Paola They enjoy a great moment of success in their career as singers, this has not prevented them from being the target of rumors such as the one in which they point out that there is a rivalry between them, something for which they had not collaborated before and that kept them at a distance in various Projects.
And it is that the Mexican media have insisted on ensuring that there is an alleged rivalry between the singers, because according to what has been revealed, this would have arisen after Danna Paola imitated Belinda when she was invited to the Golden Scorpion's YouTube programsomething that fans described as "lack of respect" and "mockery" towards the also actress of Spanish origin.
Given this, the interpreter of "Light without gravity" put an end once and for all to the rumors about an enmity between them and said she was willing to do a duet; In addition, she indicated in an interview for "Ventaneando", that they keep in touch and Danna Paola congratulated her on her participation in the Netflix series "Welcome to Eden", a platform on which the Mexican singer achieved great popularity with "Elite". .
"I haven't talked to her about it. She is a pretty girl, I respect her a lot and if she gives herself the opportunity to write a song, I would love it. She is a super talented woman that I respect, that I like and I hope so "

BELINDA
Belinda also talked about her projects in Spain and revealed that at the moment she has no plans to return to Mexico.however, this could change due to the Mexican version of the film "Mean Girls" that producer Alejandro Gou is preparing and for which he has them contemplated as protagonists.
During the talk he had with Paty Chapoy, The singer pointed out that she had already had contact with the producer and in the event that the project is carried out, she assured that she would like to reach the stage once again, although this time accompanied by Danna Paola: "It would be great, I sign up and if she signs up, I'm happy."
This is not the first time that the singers deny that there is a rivalry, Well, the interpreter of "Hey Pablo" also congratulated Belinda on her decision to live in Spain for a while and wished him success in his return to acting. Added to this is the moving message from Nodal's ex-girlfriend to Danna Paola for the death of her grandmother.
You may also like: