If you want a compact picantón today there are many interesting options, but if you want it to also be tremendously effective and drive "like old times", the Toyota GR Yaris is undoubtedly the best product. Situated at the top of the range for the new Yaris, it is a unique model that benefits from the technical and design skills of the WRC.
As you may already know, the GR Yaris's engine is a new turbocharged three-cylinder unit with new features such as multi-oil injection piston cooling, large-diameter exhaust valves and a machined intake port. With a displacement of 1,618 cm3, develops a maximum of 261 hp (192 kW) and 360 Nm of torque.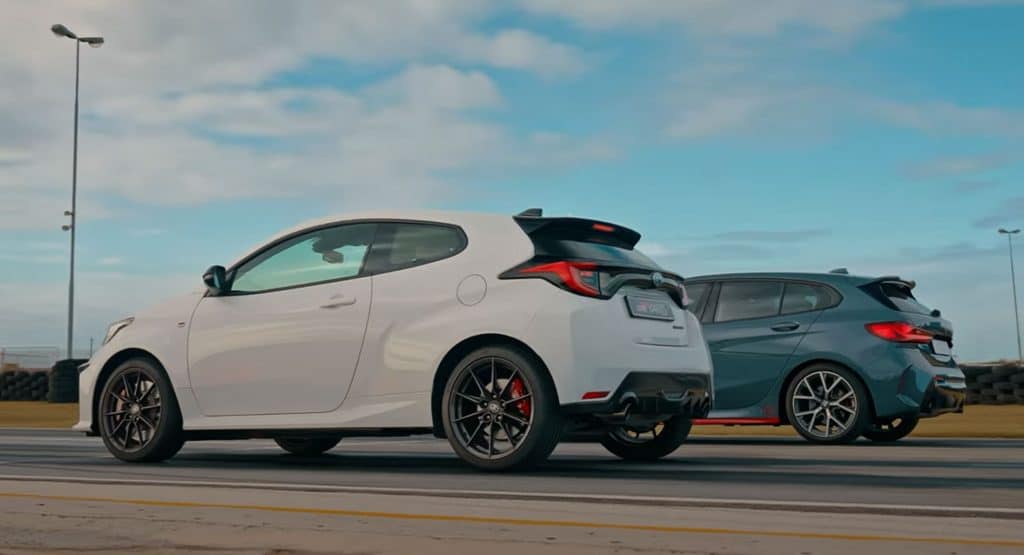 The compact and lightweight 12-valve DOHC engine is paired with a six-speed manual transmission that helps you reach acceleration from 0-100 km / h in less than 5.5 seconds and an electronically limited top speed of 230 km / h. The million dollar question is: Can the Japanese all-wheel drive with the German compact?
A German rival who is going to make it difficult for him
The market for hot hatchbacks Front-wheel drive has never been as interesting as now, with more and more options. We have all kinds of 'newcomers' at our disposal, such as the Hyundai i30 N, the Volkswagen Golf GTI, the Renault Megane RS, the Ford Focus ST or the Honda Civic Type R. Clearly there are many and very good.
One of the great novelties of the segment is the BMW 128ti. Heir to the emblematic surname 'ti' -Turismo Internazionale-, it develops a maximum power of 265 CV (195 CV) and 400 Nm of maximum torque. This BMW is capable of accelerating from 0 to 100 km / h in 6.2 seconds and with its specific tuning, it promises to meet the expectations of the most experienced drivers.