Some people call electric cars "washing machines" in a mildly disparaging way, but watch out for these washing machines. Okay, the BMW i4 M50 does not emit the roar of M4 in every acceleration, but these are not just any two electric cars. Nor are they available to all mortals. Of course I wouldn't mind having one in the garage.
The new BMW i4 is available from November 2021. It is a four-door Gran Coupé that combines the distinctive spaciousness and practicality of this concept with very convincing electrification. The BMW i4 is the first purely electric model of the German brand focused on driving dynamics from the outset.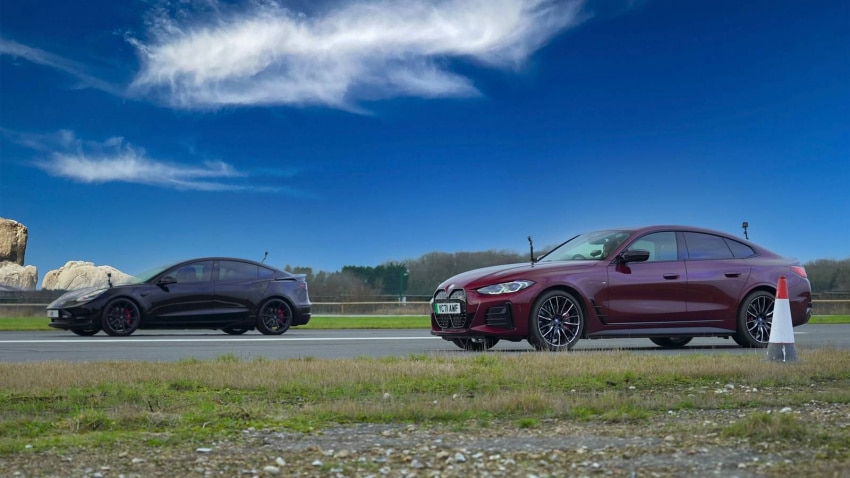 The BMW i4 M50 has an electric motor on the front axle and another on the rear. It generates a total power of 544 hp (400 kW) and offers a four-wheel drive system. Of course, M-specific chassis technology is not lacking to deliver captivating driving dynamics. The range is up to 510 km in the WLTP cycle.
By demanding a large amount of power for more than ten seconds in the BMW i4 M50, the function is activated Sport Boost, which displays not only the maximum power of the powertrain, but also the maximum torque of the system of 795 Nm. This allows the BMW M model to accelerate from 0 to 100 km / h in 3.9 seconds.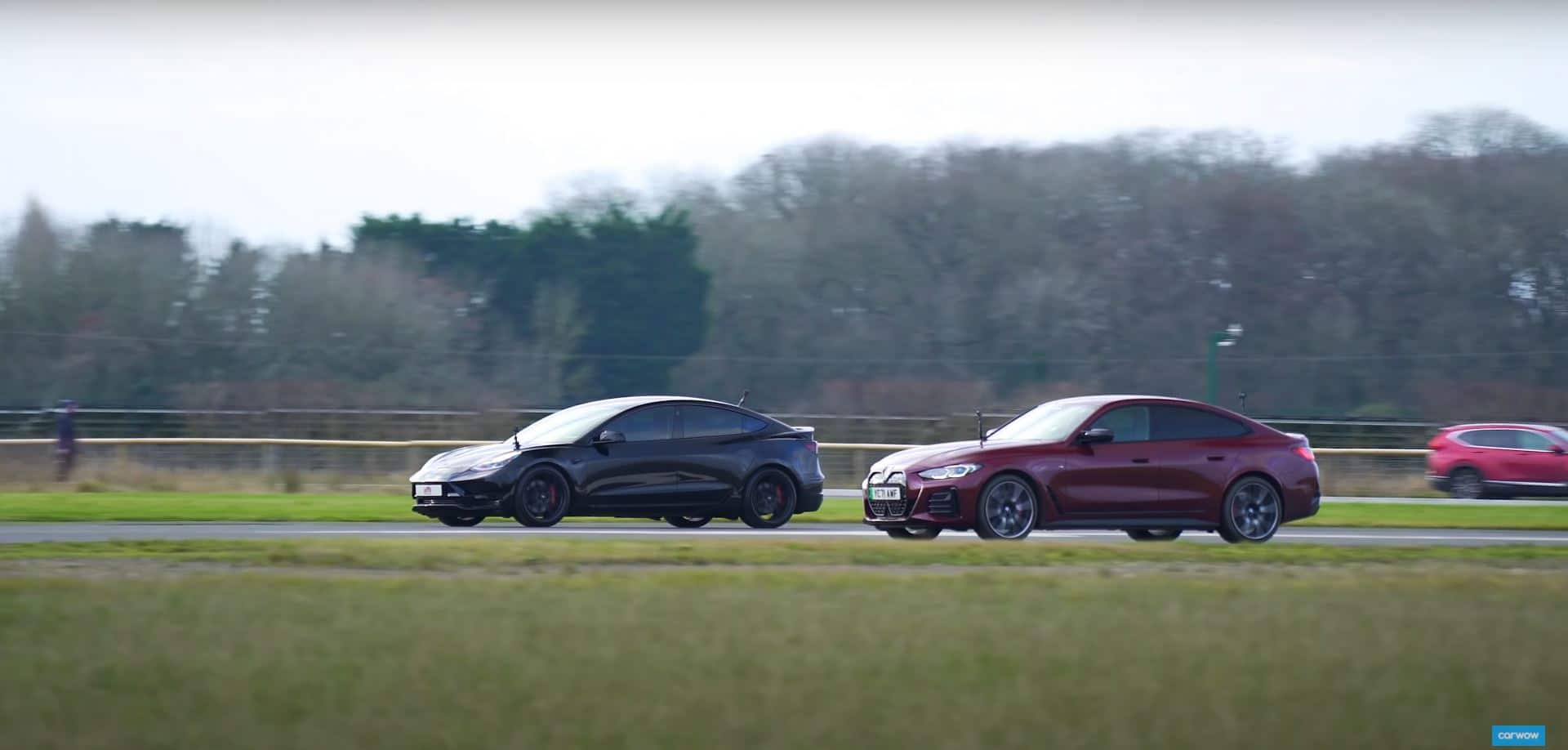 Is the BMW i4 M50 rival to the Model 3?
The Tesla Model 3 Performance has a 287 hp (211 kW) engine for the rear axle and a 200 hp engine at the front. It boasts supercar performance, with a 0-100 km / h in just 3.4 seconds, 80-120 km / h in 2.2 seconds and a top speed of 261 km / h. Its total power is 462 hp and its WLTP autonomy is 530 kilometers.
Dual engines respond to changing conditions in as little as 10 milliseconds, and instant 660Nm torque hits you in the saddle supernaturally. Thanks to this, it is capable of accelerating from 0 to 100 km / h in just 3.1 seconds, with a maximum speed of 261 km / h.