You may like the latest BMW design language more or less, but it is indisputable that it knows how to create some of the best high-performance machines out there. Just take a look at the new BMW M3 Competition to realize this, as the sports saloon faithfully recreates its competition-inspired character.
Muscular, sharp and aerodynamic, the M3's specific M design features blend harmoniously into its modern design language. In this new generation we find exclusive shades of exterior paint, large M alloy wheels, the optional M Carbon exterior package and a whole range of M Performance accessories.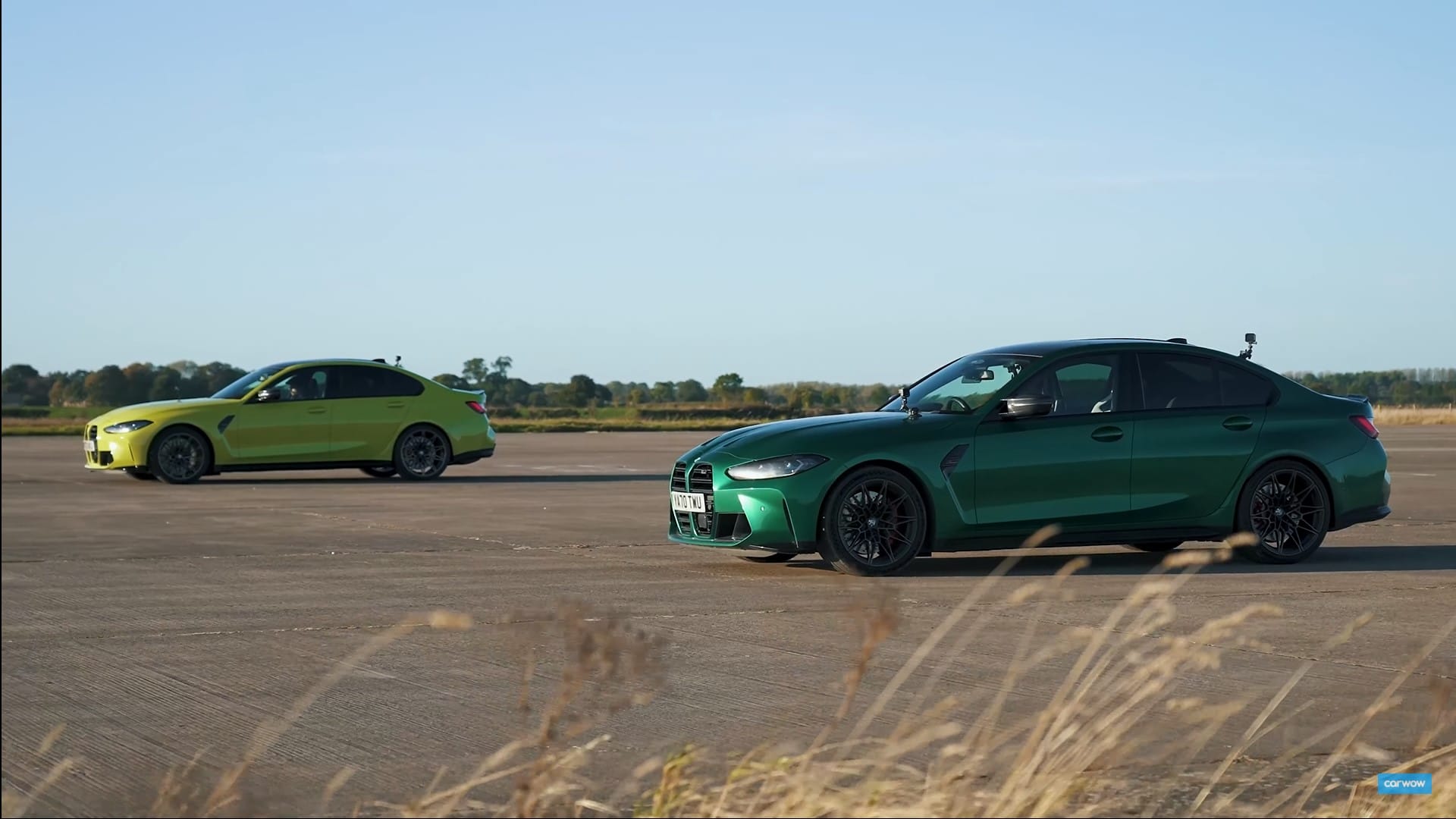 The new BMW M3 and BMW M4 Competition are also the first in history to receive the M xDrive all-wheel drive system, thus bringing an unprecedented technical innovation in this series of high-performance models. Today we can see the two available versions of the BMW M3 Competition face off in an acceleration race.
What do the all-wheel drive versions offer?
The intelligent M xDrive all-wheel drive system allows greater grip and various traction modes: 4WD for maximum precision and dynamism without loss of traction, 4WD Sport for optimal performance with greater prominence on the rear axle and 2WD with disconnecting in dynamic control of stability (DSC).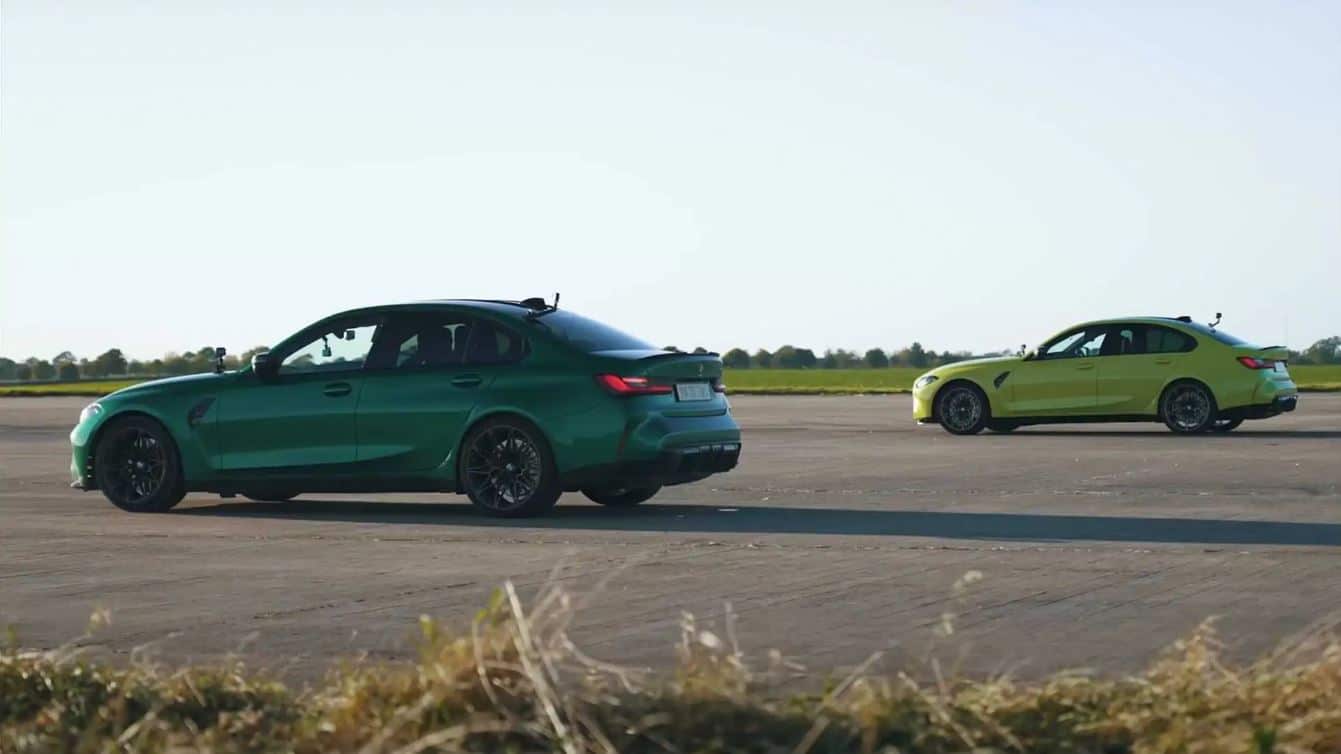 Additionally, the dynamic traction control M, DTC, can be adjusted in 10 levels and in addition the length and quality of a skid can be measured through the functionality M Drift Analyzer. Top speed on the xDrive and powertrain versions is 250 km / h, or 290 km / h with the optional M Driver's Package.
Both are equipped with the 3.0-liter inline six-cylinder engine with M TwinPower Turbo technology. It delivers 510 hp (375 kW) of power at 6,250 rpm, as well as 650 Nm of torque available between 2,750 and 5,500 rpm. Associated with the 8-speed M Steptronic transmission, they accelerate the xDrive from 0 to 100 km / h in 3.5 seconds and the propulsion in 3.9 seconds.